I remember when my husband and I first met. Valentine's Day was a big thing. We would get all dressed up, go out to dinner, exchange gifts, and just enjoy the night together. It was so romantic.
Then.
Kids.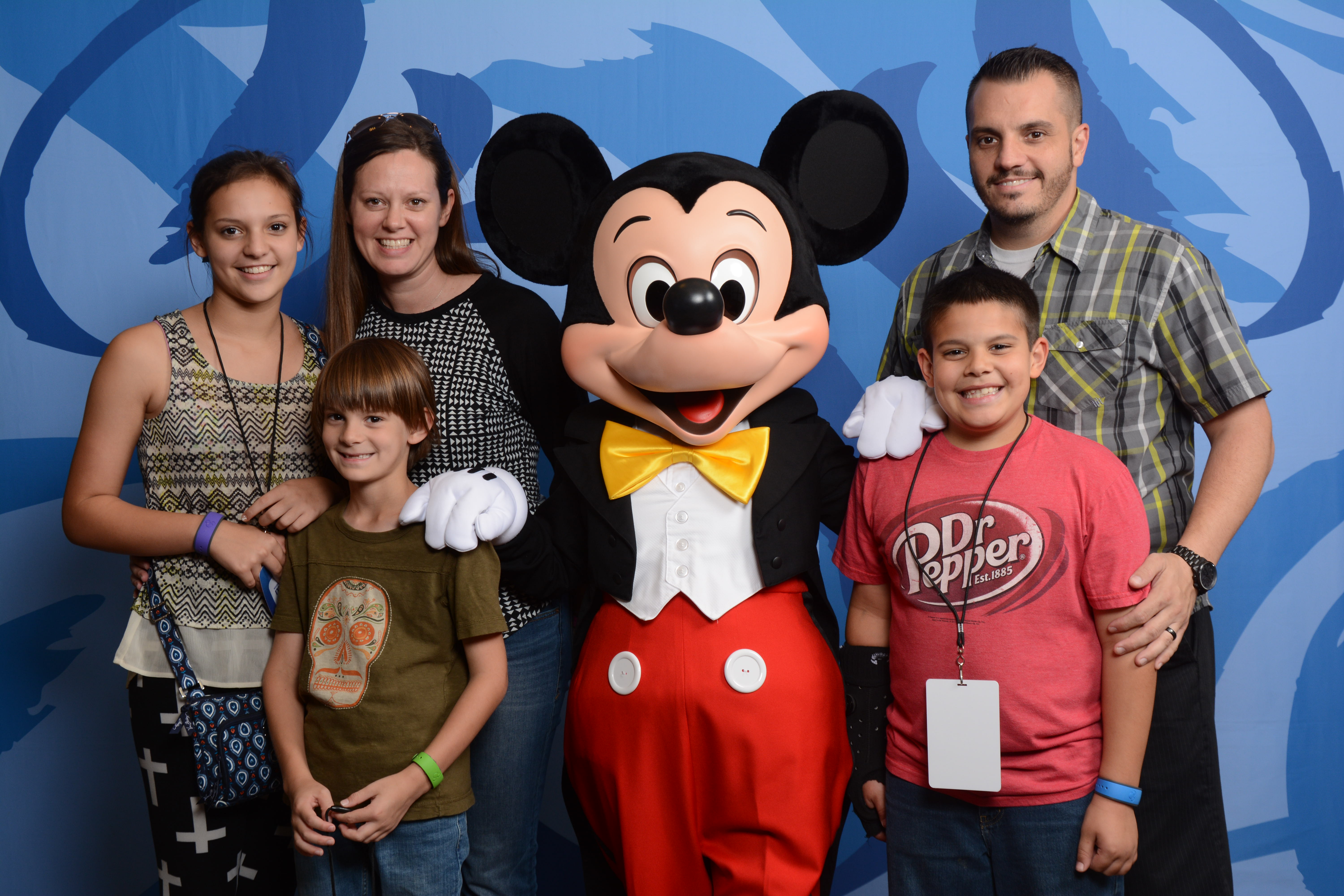 Somehow over the years, Valentine's Day has totally changed from diamond jewelry to saving for Disney World vacations. True story, y'all.
But, really, I wouldn't change it for the world.
I know the years I have with my children are fleeting and I want to make the most of it while we are all five still under one roof.
So if your Valentine's Day has changed like mine, here are ways you can make Valentine's Day family date night.
Make Valentine's Day Family Date Night
Play board games. My kids love playing board games. Have some food delivered, bring out all the board games, and spend the majority of the night indulging in some good family fun. Some of our favorites games to play are Retro Clue and Beat the Parents.
Go on a bike ride. I know some of y'all in the northern states are like — whaaat? A bike ride in February? I get it. But for those of us in the southern states, it's still possible most days. And it's a really fun way to get your kids outside, enjoying what nature has to offer.
Go on a scavenger hunt. Going on a scavenger hunt as a family is really a ton of fun. And it doesn't have to be difficult either. Thanks to free printable scavenger hunts that can be found online, all you have to do is find one you like, print it, and be on your way. Easy peasy.
Play a game of laser tag. Laser tag is one of those things that I just don't like, but my husband and children do. It would be really easy for me to not play — because I don't want to — but to see the excitement from my children makes it all worth it. Get out there with your children and have fun. They'll remember it for years to come.
Enjoy a movie — indoors or outdoors. If your climate makes it possible, enjoy a movie outside. If not, a theater will work just fine. Find a movie everyone wants to watch, load up on popcorn and snacks, and have fun.
Go out to eat as a family. I know mom, I don't want to cook either. That's why going out to eat is such a great idea on Valentine's Day. Sure, it will be busy, but you won't have to clean up and you can spend more time enjoying each other's company. That should make the wait all worth it. Plus if you go out to eat at McAlister's Deli on Valentine's Day, kids eat free with their parents or guardians. (More details below.)
Sit around the fire pit and enjoy s'mores. Again, if your climate permits. I'm in Texas so it's a little easier for us, than someone in the northern parts of the country. You could always make s'mores indoors using the microwave, it's just not as fun. Or…you could make these S'mores Brownies — YUM!
Visit the local arcade. This is one you can do even when it's extremely cold out. Again, arcades really aren't my thing, but the kids absolutely love them. Load up on quarters and play as much skeeball as you can possible fit in to one night.
Go out for frozen yogurt. There's something about being able to pile on the toppings that makes my kids go crazy for frozen yogurt. Make a game out of it. See who can pile on the most toppings for the least amount of weight. It makes the bill cheaper too.
Go skating. If it's been years since you've been skating, go anyway. It'll be fun to fall down together as a family. If you're old like me, you may want to bring some knee pads and a helmet — just sayin'.
When you make Valentine's Day family date night, you'll make some wonderful memories with your children. I think we can all agree that it's so important for our children to have those memories.
This Valentine's Day, I hope you create stronger emotional ties with a family date night. To make it easier and affordable, McAlister's Deli is inviting families to come in for a family Valentine's date where kids eat free. On February 14th, you will get up to two free kids meals with the purchase of an adult entree.
Whatever you decide to do this Valentine's, I hope you make Valentine's Day family date night and enjoy the time with your loved ones.
This is a partnered post with McAlister's Deli. As always, all thoughts and opinions are my own. Make Valentine's Day family date night with these fun ideas.