We just arrived back from a whirlwind 8 days at Walt Disney World and aboard Disney Cruise Line's reimagined ship, Wonder. Readjusting to life outside of Disney is hard, y'all! I'm still waiting on turn-down service and free room service. So far, it's not happening. But as I'm thinking back on our magical time at Disney, I can't help but want to write about some of the things that helped us make the most of our time on vacation. Like the newly offered Express Transportation at Disney World.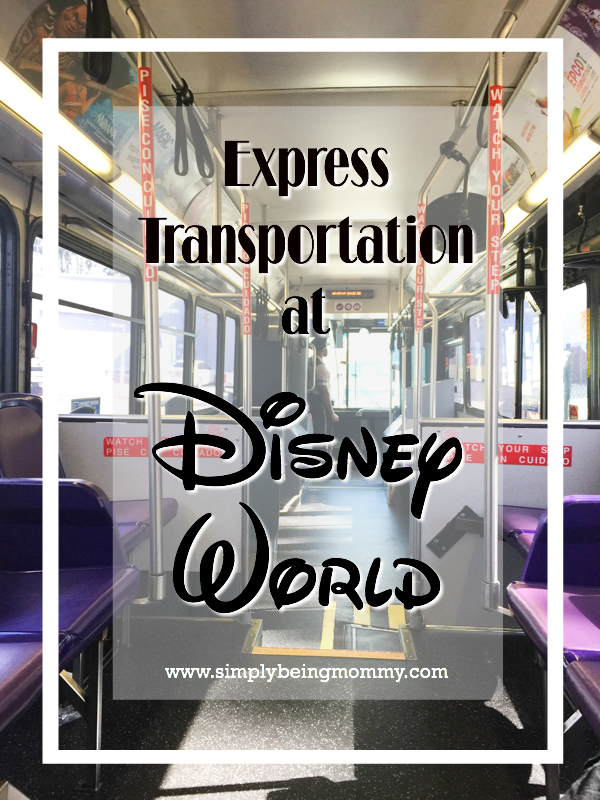 Before I tell you how much this helped us maximize our time in the parks, I just wanted to point out that we purchased and paid for this upgrade and have not been compensated to write about it. I know how expensive vacations are, and how important it is to make the most of your time, so I thought you might be interested in this new, express way to get from park to park.
Express Transportation at Disney World
Express Transportation at Walt Disney World is an option you can add on to your park hopper tickets for an additional fee. If you don't have park hopper tickets, you can not use Express Transportation. By adding Express Transportation to your park hopper ticket, you can add much more fun to your days at the parks.
The purchase of Express Transportation at Disney World allows you to breeze between all 4 theme parks with fast, nonstop service that drops you inside the main gates — and closer to the magic — so you can start playing right away. Instead of dropping you off at the entrance to the parks, Express Transportation takes you directly to the drop-off location inside of the theme park you want to visit next — without multiple bag checks and no waiting to reenter at the gate.
It doesn't matter which of the four theme parks you're at. When you're ready to head to another park, make your way to the Express Transportation check-in location, where a Cast Member will escort you to your VIP transportation vehicle.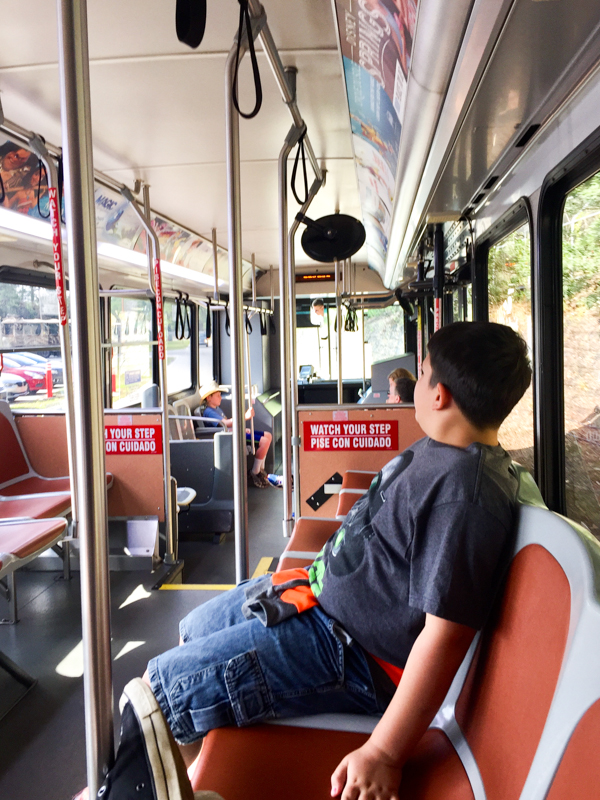 Where is Express Transportation Located in the Parks?
It varies from park to park. But you will always leave and re-enter through a backstage location. You'll definitely feel like a VIP.
Magic Kingdom park: near the exit of Buzz Lightyear's Space Ranger Spin
Epcot: the east side of Spaceship Earth
Disney's Hollywood Studios: the courtyard in front of Rock 'n' Roller Coaster Starring Aerosmith
Disney's Animal Kingdom park: near the entrance to Kilimanjaro Safaris
Each location at each of the parks will be staffed by a Cast Member when Express Transportation is running. It doesn't start running until 10:00am each morning and runs until about 8:00pm each night. Each location has a table with a green umbrella and an Express Transportation sign out front. If you're not looking for it you might miss it. But once we knew what we were looking for it was easy to spot.
How Does Express Transportation at Disney World Work?
Once you've purchased Express Transportation it is linked to your Magic Band (or card). When you approach an Express Transportation kiosk, you will be asked which park you want to go to, your Magic Band will be scanned and you will be escorted to a bus, or waiting location. A VIP bus departs about every 30 minutes. IMPORTANT TIP: When you enter a park, ask the departing times for the park you want to go to next so that you aren't wasting time waiting around for the next departure. You'll want to ask at each park because the times are different depending on the park you're at.
How Much Does Express Transportation at Disney World Cost?
Remember: Express Transportation tickets are only available to Guests holding valid theme park admission with the Park Hopper Option and to Walt Disney World Annual Passholders.
Guest 2 and under will not be charged a fee. The same fee applies for everyone age 3 and beyond.
Single-day ticket is $15 per person and is only valid for the date of purchase.
Multi-day ticket is $24 and is valid for up to 7 consecutive days beginning on the date of purchase.
Where Do I Buy Express Transportation Tickets?
You can purchase Express Transportation at Disney World at:
all 4 theme park ticket windows and Guest Relations
Disney Springs ticket window
Disney Resort hotel concierge locations
Walt Disney World Swan Hotel and Walt Disney World Dolphin Hotel ticket desks
Kiosks at Express Transportation check-in locations
We purchased ours at a kiosk in Animal Kingdom and it was quick and painless. When you purchase at a kiosk in the parks, they can only accept credit cards. I'm not sure how it works at the other locations. We're usually an all cash family, but thankful we happened to have carried a card that day.
Would I purchase Express Transportation at Disney World Again?
Absolutely! For our vacation it only added $120 to the total cost. For the luxury it provides, I'll pay that any day. For most of our trip, we were the only family on the bus going from park to park. We saw other families using it, they just happened to be going to different parks than us. It was a nice time to sit down (or lay down) and recharge for the next park.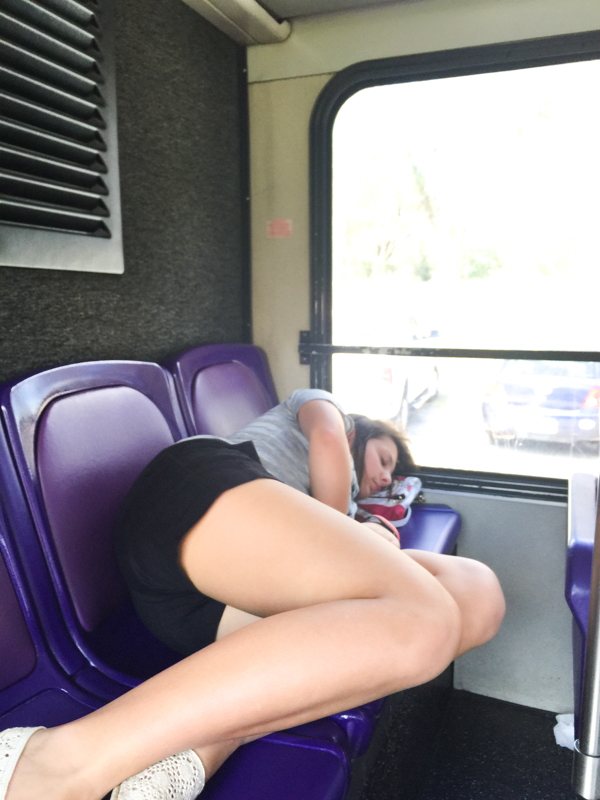 Planning a Disney World vacation can be a lot of fun but can also be a whole lot of stress, too. Relieve some of the stress at the parks by purchasing Express Transportation! It's definitely worth it.
Here are some other helpful posts for your Disney World vacation planning: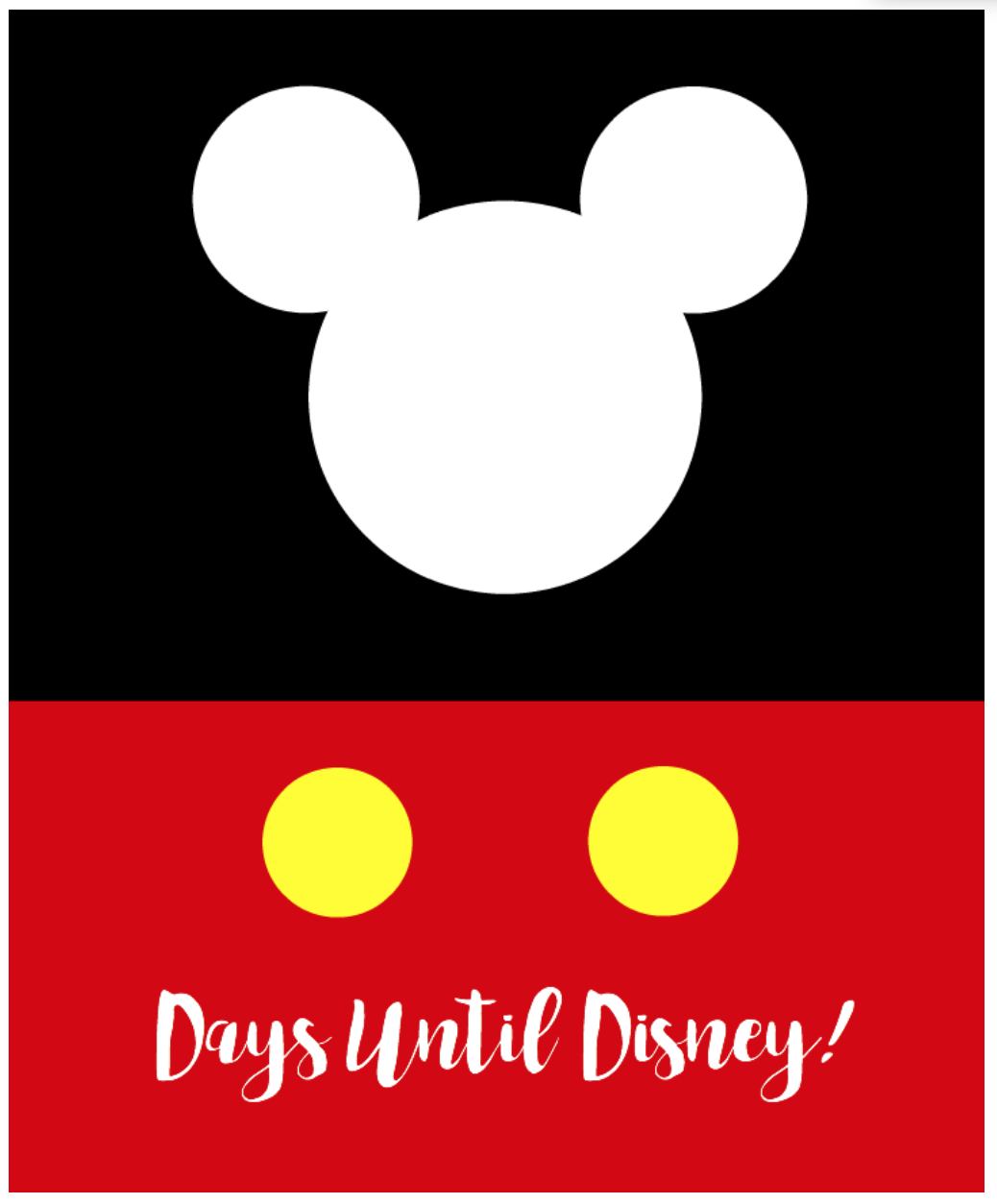 Snacks to Pack for Disney World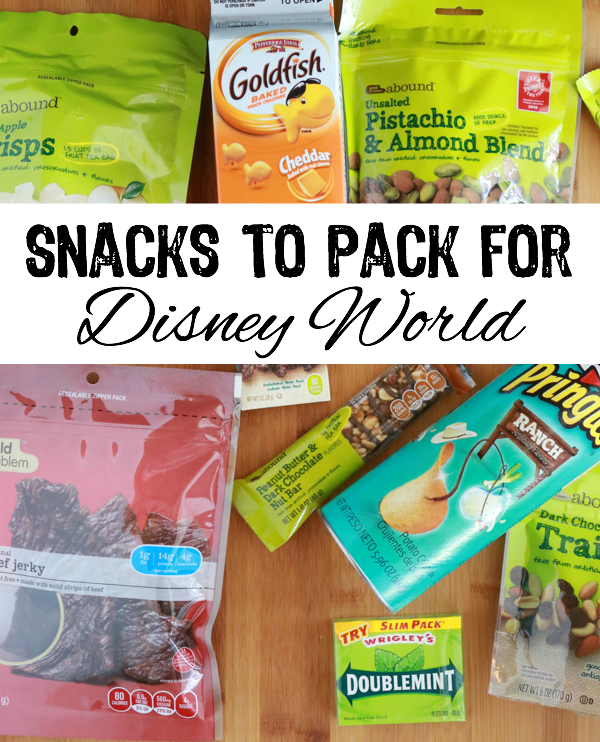 Tips for Hard to Get Dining Reservations