My kids don't know it yet, but they're headed back to Disney in 2017. On Christmas Day, they'll all three open a package that contains this Days Until Disney Printable in a frame with '41 Days Until Disney' written on it.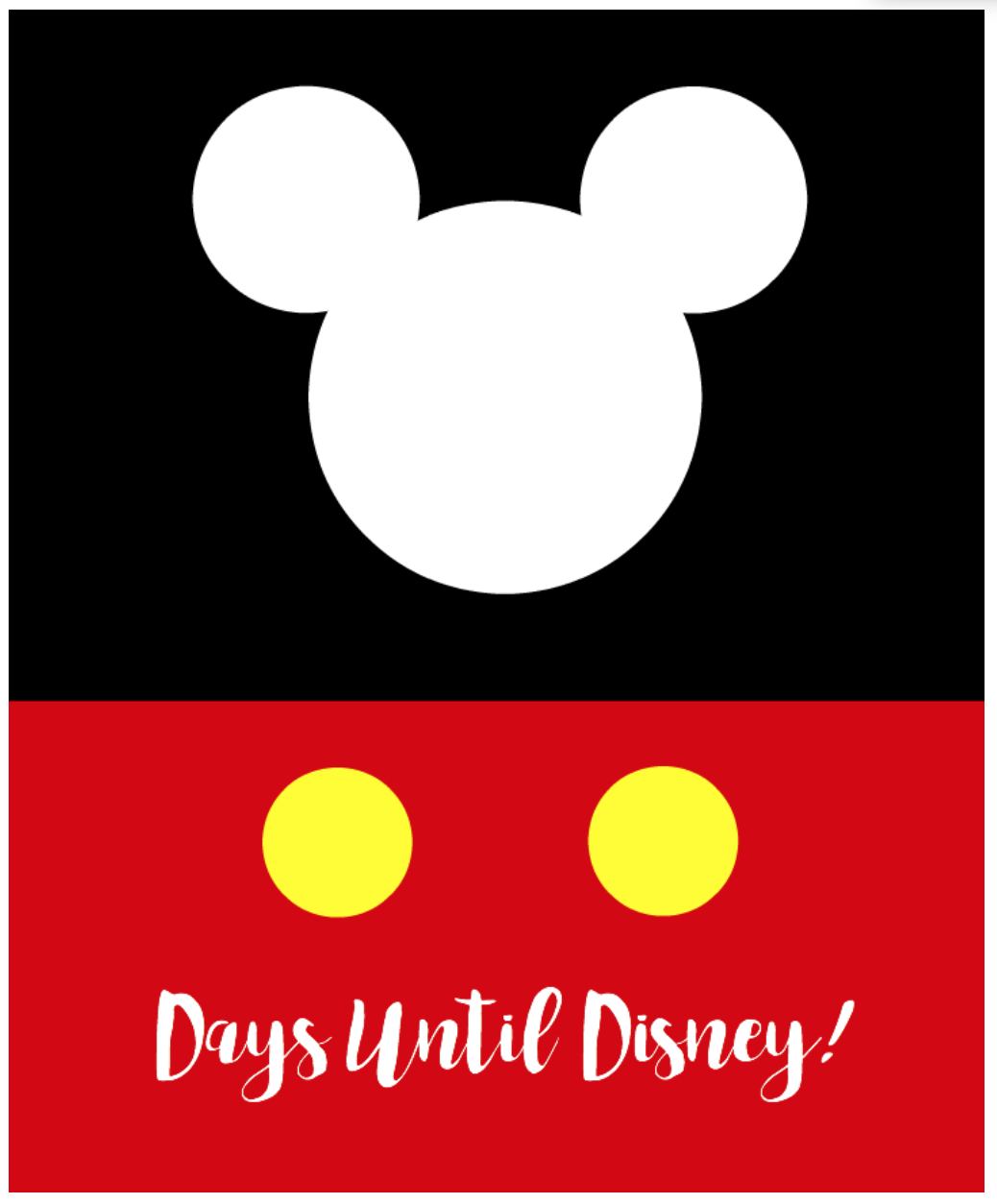 I'm so excited to share that we have been invited back to the Disney Social Media Moms Celebration. But what makes this year's celebration even more magical is a cruise, y'all. A DISNEY cruise.
With news this exciting, we wanted to let the kids know in a fun way. Since Christmas is right around the corner, we decided to surprise them with this Days Until Disney printable in a wrapped box under the tree.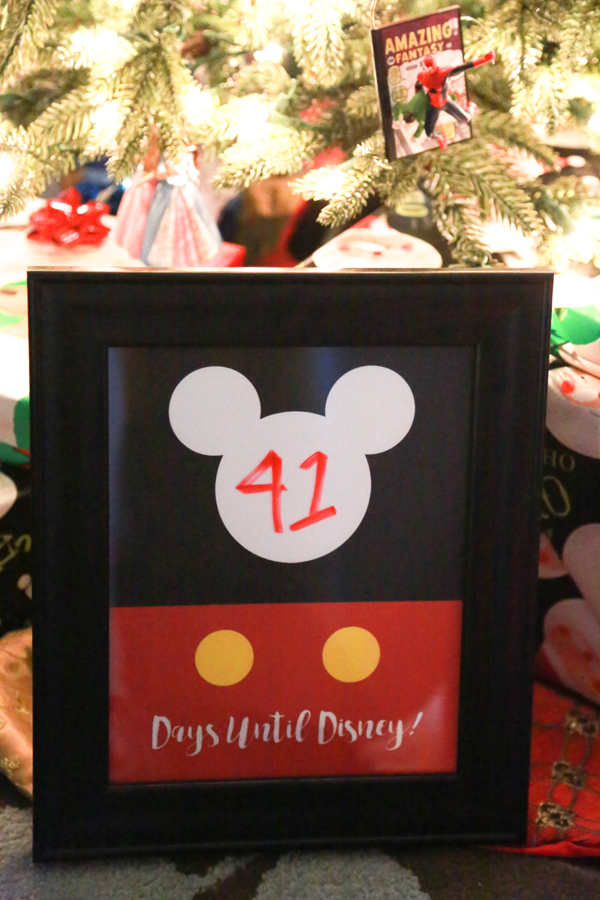 I'm super excited to see their reactions on Christmas morning when they open the package.
If your children are anything like mine, patience is .. well .. lacking. So this Days Until Disney printable lets them know how many more days until their magical vacation starts. And it stops those, "how many more days mommmmmm."

Days Until Disney Printable
Materials
printer
piece of white cardstock
8 x 10 frame
scissors
dry erase marker
Instructions
Open the Days Until Disney Printable PDF and print to page width. Cut around the edges to make it fit into your 8 x 10 picture frame. Place printable inside of the frame. Using a dry erase marker, write the number of days until your Disney vacation.
This is the perfect countdown for a Disney vacation! It's cute and super simple to use. Each morning when the kids wake up, erase the current number and write one number less with the dry erase marker.
Looking for another way to tell your family they're going to Disney? This We're Going to Disney World Printable Puzzle is a  fun way, too!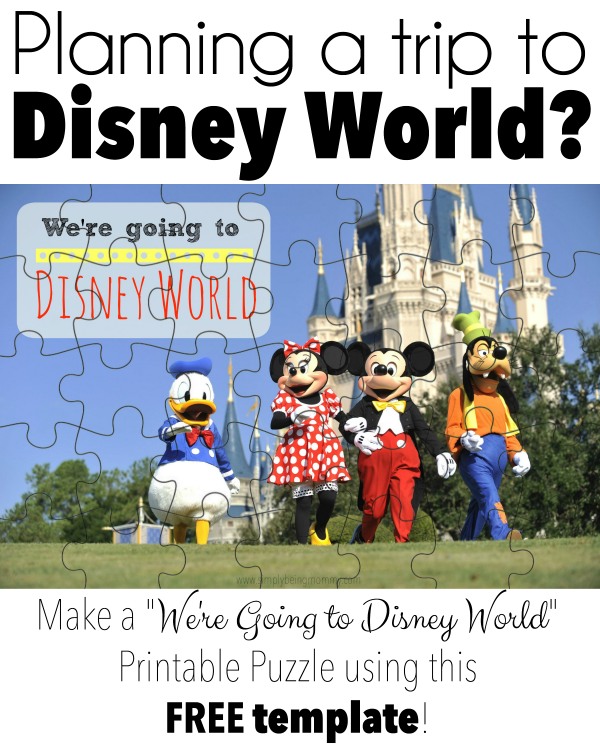 While you're doing your planning, you can also get tips for hard to get dining reservations at Disney World, find out which snacks to pack for Disney World, and reasons to stay at a Disney resort property.
It can be overwhelming planning for your Disney vacation, but it can also be very exciting. My number one tip: don't stress about it. Your vacation will be magical regardless!