SLIME! Heard of it? If you have young children, then I'm sure you're aware of the SLIME craze! With school out for the summer, it's a great time to make slime with the kiddos. And since July 4th is right around the corner, this Patriotic Slime is the perfect way to get some red, white, and blue incorporated into your child's play time.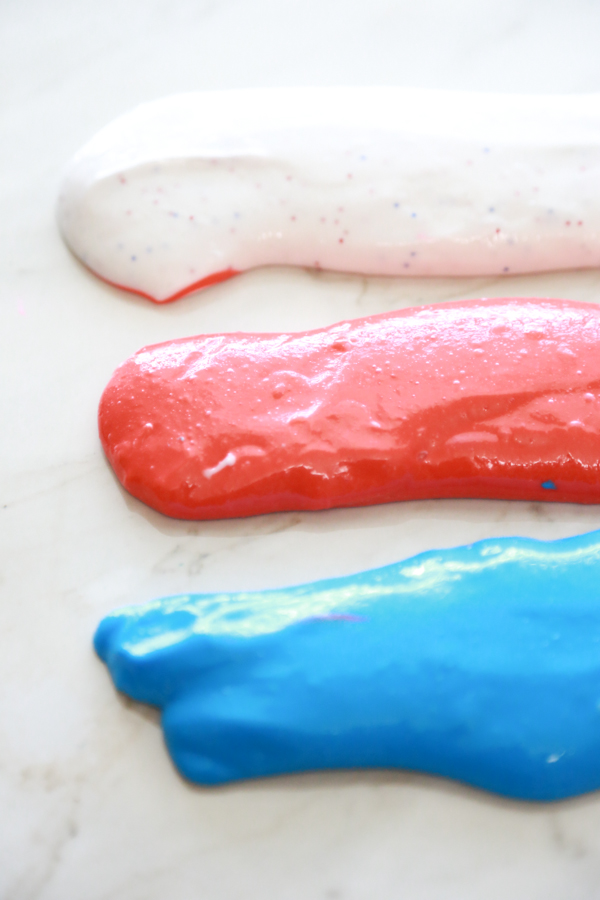 ---
Two of the great things about slime is that it is so easy to make and the ingredients are pretty inexpensive. With three months of summer, activities and crafts can get kind of expensive. When you buy in bulk and use FREE 2-day shipping with Amazon Prime, you save yourself a trip to the store, gas money, and time. That's a perfect situation for me! Easily purchase everything you need to make Patriotic Slime and have it delivered right to your door.
Elmer's Liquid Glue

Sta-Flo Liquid Starch

Wilton Color Right Food Coloring

It can be hard to find Sta-Flo in stores, so it's super easy to pick some up on Amazon. It's the one I use and it works perfectly for making slime. And because SLIME is all the rage these days, glue can be pretty hard to find in stores. So if you can find some in stock on Amazon, grab a gallon size and you'll be able to make slime all summer long!
---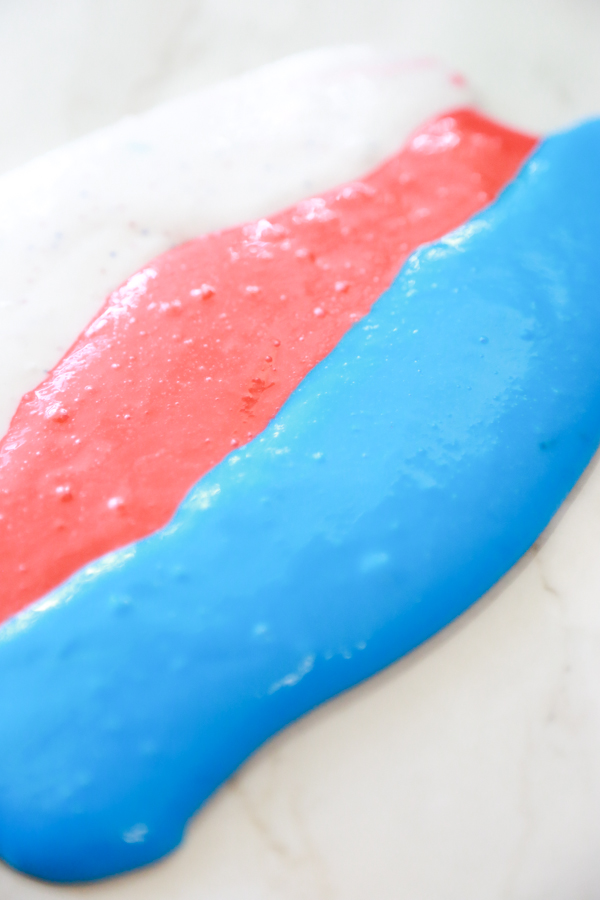 Learning how to make slime can take a little bit of time, but once you get the hang of it, it's pretty simple. I made a video to show you all the stages slime goes through before it actually becomes slime you can play with.
How to Make Patriotic Slime video!
Making slime is not an exact science. But, with the right ingredients, you will be successful at making Patriotic Slime with a bit of time and patience.
Materials:
Other materials you'll need:
Instructions:
Pour 1 cup glue into 3 separate bowls. Use food coloring, a couple drops at a time, to get the color you desire. Stir well to incorporate food coloring fully. This food coloring will not thin out the glue and provides such vibrant colors.
Once you get the colors you want for the red and blue slime, you can begin adding liquid starch, one bowl at a time. Pour liquid starch into one bowl and begin stirring. A ball will start forming almost immediately. Slowly add more liquid starch and continue to stir. Once you see a defined ball forming, remove from bowl and begin kneading in your hands. Pass back and forth between your hands. It will stick to your fingers and hands but the more you play with it, the less it will stick to your hands and fingers. Pull it, twist it, and squeeze it until it forms the perfect slime. Please note: It will start out very wet and begin to form as you play with it. Don't give up on it. Also note: If you want you can add red and blue glitter to the white like we did.
Once you have your red, blue, and white slime, place the colors side by side and pick up with your hand. You can let it cascade down from your hand or you can squeeze it, pull it, or twist it.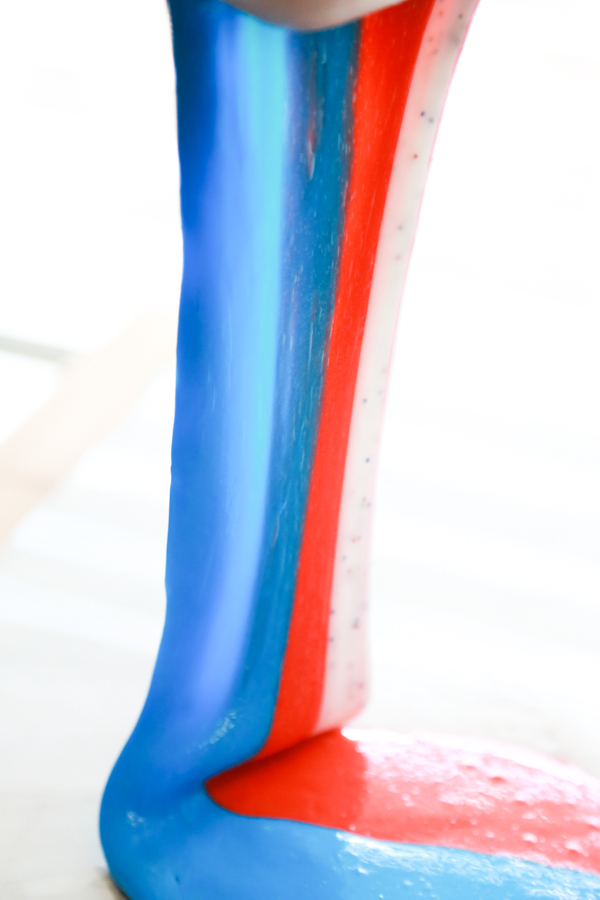 Doesn't it look so pretty? I love the way this Patriotic Slime turned out. It's a perfect activity to do with the kids this summer!
After the kids have played with this Patriotic Slime, it turns into a gorgeous purple color after the colors have mixed together. To store for play later, put the slime into a zip-close baggie or a plastic or glass jar. It will stay for at least a couple weeks. To make it last longer, have your children wash their hands before playing. And it's always best to have them wash their hands after playing, too!

Looking for more summer activities? Check out this post:
How to Make Homemade Sidewalk Paint