I finally broke down and purchased my first bottle of Poo-pourri a few months ago. I mainly got it for when friends or family came over they would feel comfortable using the bathroom, if the need arose while they were in my home. I was surprised with the cost and set out on a mission to make my own Before You Go Bathroom Spray.
Poo-Pourri Before-You-Go Toilet Spray

To be completely honest and transparent here, I absolutely love Poo-Pourri. There are so many scents to choose from and it really does work well. I personally just don't like the cost.

When looking at the ingredient list for the popular toilet spray, I noticed some familiar essential oil scents. Since I use essential oils throughout my home already, I had everything I needed to make my own Before You Go Bathroom Spray.
---
If you don't already have an empty glass bottle, you can purchase these from Amazon. I personally use these throughout my home and I love them. Not only are they a warm amber color, it produces a wide, fine spray for easy coverage.
Amber 2 oz Glass Bottles w/Black Fine Mist Sprayers

---
Making your own Before You Go Bathroom Spray is quite simple as long as you have all the supplies you need on hand. Here's what you'll need.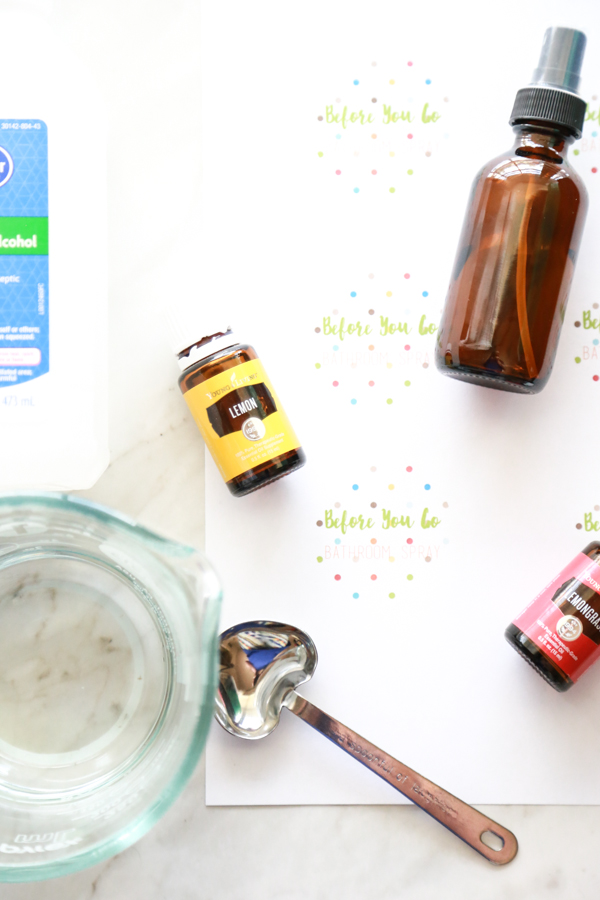 Materials:
Instructions:
Pour 1 teaspoon rubbing alcohol into empty glass bottle. If you have a funnel, it will make it so much easier. If you don't have one, you can buy this set from Amazon.
Add essential oils. I like to use 10 drops of Lemongrass with 5 drops of lemon.
Slowly add in water to fill the bottle. Put sprayer onto bottle and shake. Cut out label, peel off the back, and apply to bottle.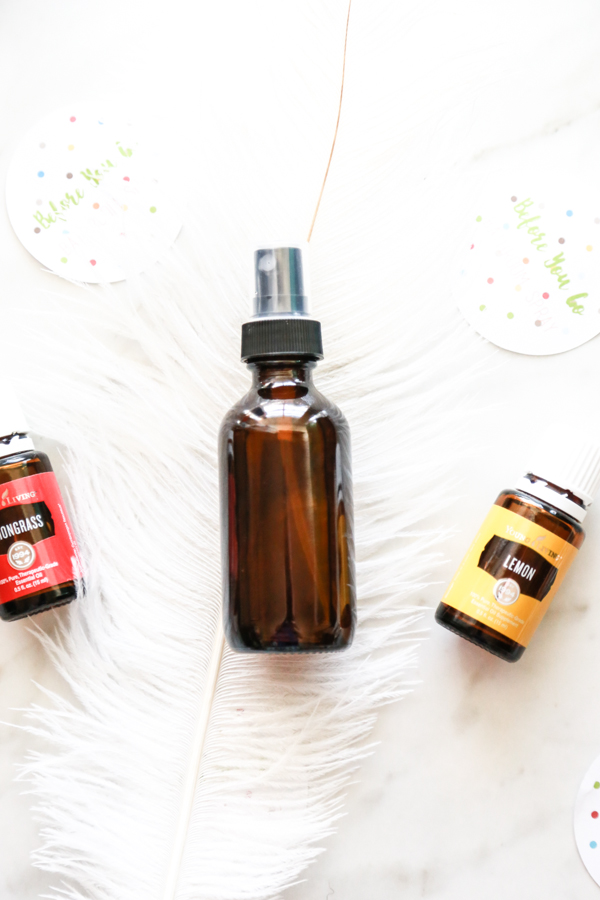 If you already have all the supplies on hand, making your own Before You Go Bathroom Spray costs you less than $1.00 for a 2 ounce bottle.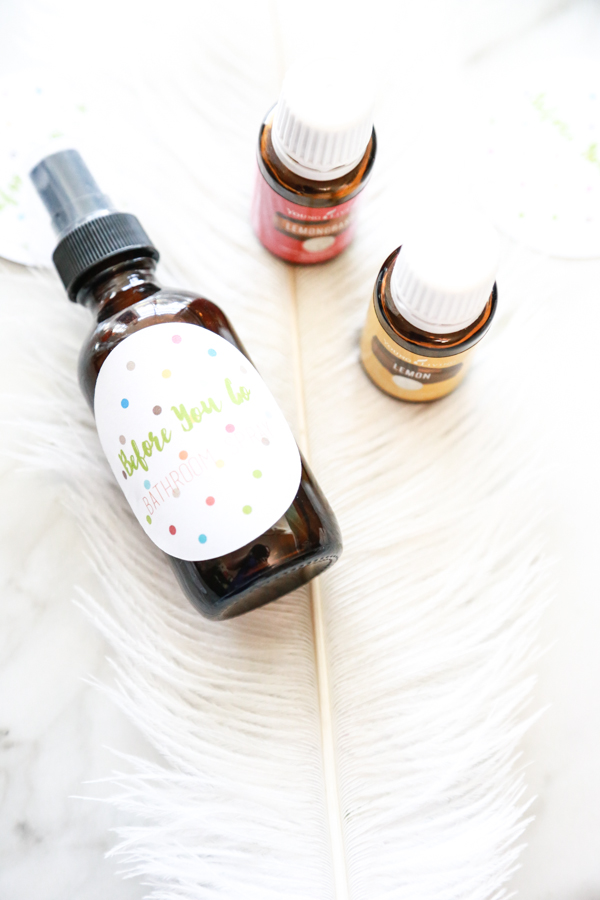 Unlike a traditional bathroom spray that you spray into the air, Before You Go Bathroom Spray needs to be sprayed into the toilet before you go. Three sprays should be enough to handle the job.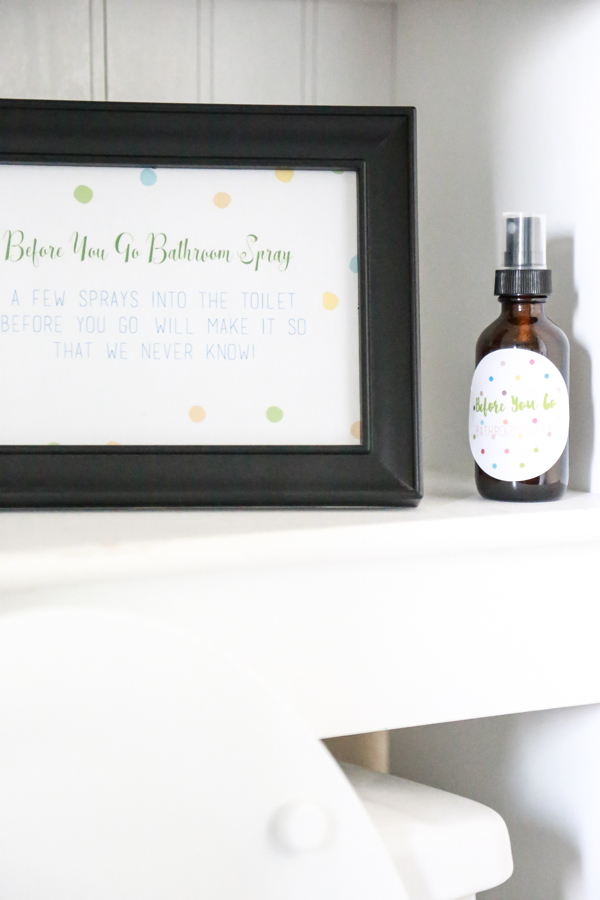 I want my guests to feel comfortable if they have to go while in my home, so I have a bottle of Before You Go Bathroom Spray in our guest bathroom. I also created a little note in a photo frame to let them know how to use the spray. If you want to use it, feel free to grab it. Just print it to the size you want in your printer settings. Cut and put in a cheap frame.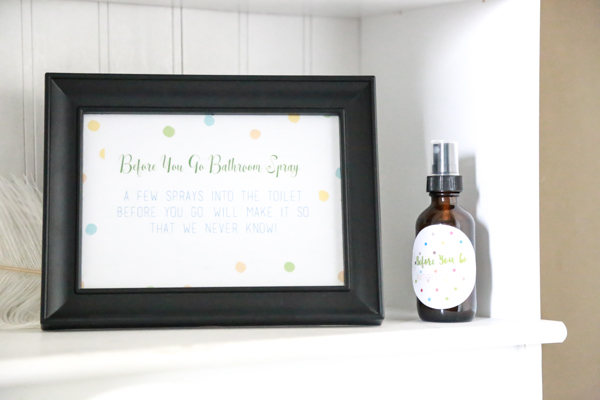 Want more ways to save money on DIY's? Check out this post: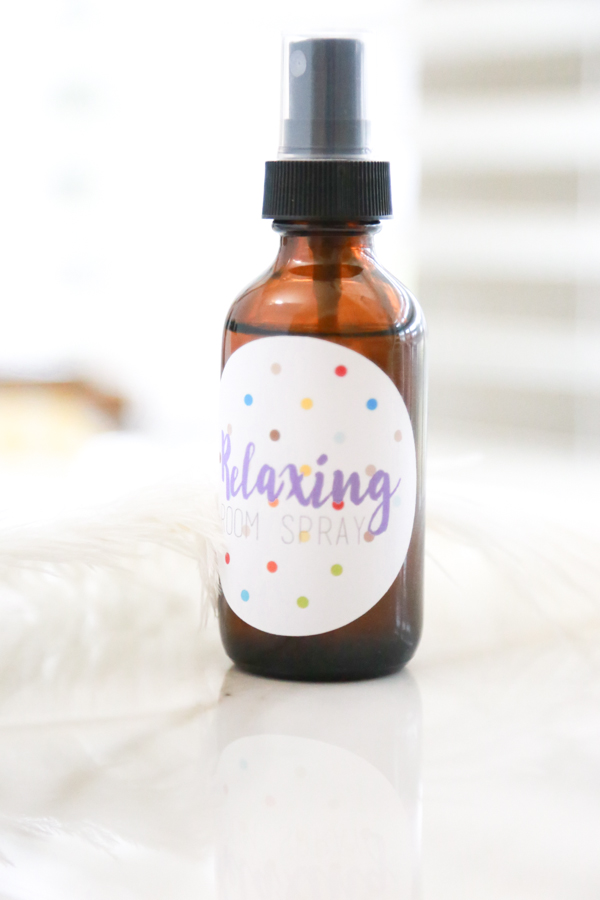 If you're interested in essential oils but don't know where to get started, feel free to email me. If you would like to purchase your own essential oils, you can purchase Young Living essential oils here.