This shop has been compensated by Collective Bias, Inc. and its advertiser. All opinions are mine alone. #EckrichFlavor #AskForEckrich #CollectiveBias
I know back to school season is a very busy and stressful time for parents. I get it, y'all. I'm right there with you. Supply lists, school clothes, backpacks, lunchboxes – it's all so expensive and stressful. But if it's any consolation at all, school lunches don't have to cause you any additional stress! You can create fun, exciting lunches for your children quickly and easily! These super easy to make Ham BLT Kabobs are a great addition to the lunchbox.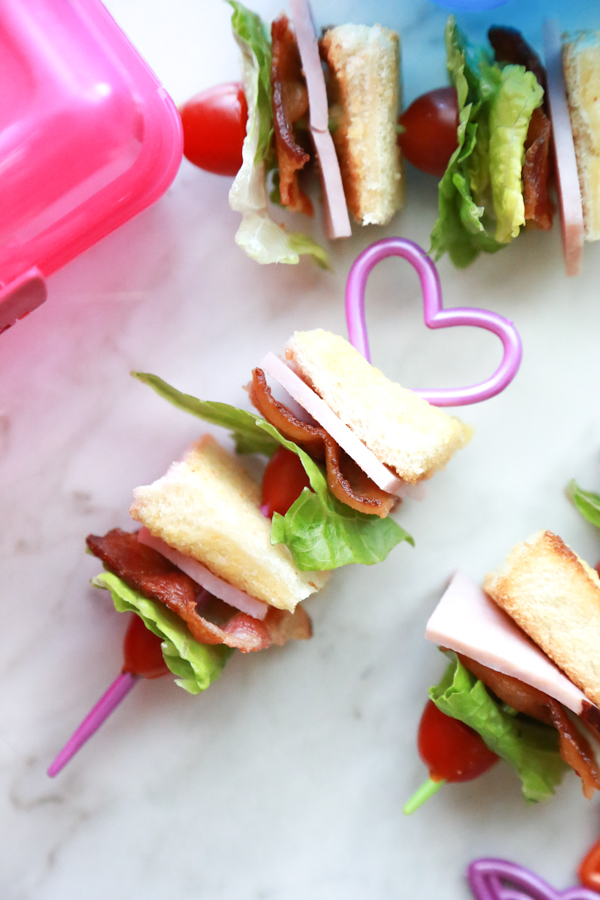 You know what they say – you eat with your eyes first. These Ham BLT Kabobs are bright, colorful, and pretty to look at. If the saying is true with your children, they'll be excited about seeing these Ham BLT Kabobs in their lunchbox.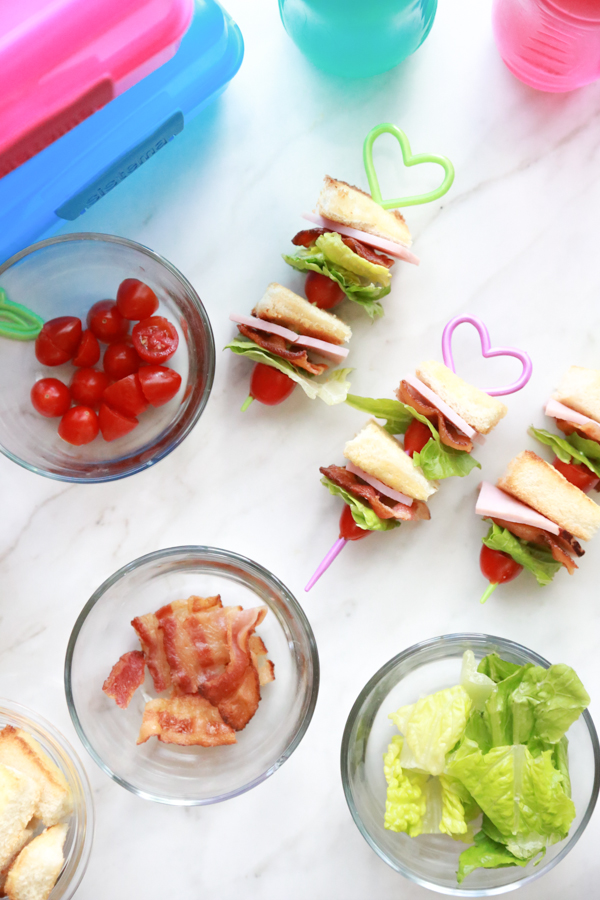 I like to create lunches for my children that are anything but ordinary. I want them to be excited about the lunch I've created for them. I want them to enjoy it and appreciate it. That's why I love the deli counter at Walmart! It allows me to create easy and delicious meals for my children.
I can't find these particular food picks anymore on Amazon, but I did find some other cute ones you can choose from. I'm telling you, kids love anything on a stick.
Bamboo Ball Head Food PicksBuy Now
Cowboy Food PicksBuy Now
Leaf & Wheat Food PicksBuy Now
Skeleton Hand Food PicksBuy Now
Ham BLT Kabobs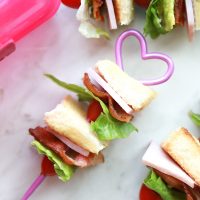 Ham BLT Kabobs
These deliciously cute Ham BLT Kabobs feature thick slices of ham, bacon, lettuce, tomato, and thick Texas toast!
Ingredients
2 slices Texas Toast
1 tablespoon butter
2 slices Eckrich Cooked Ham (cut on a 3 from the deli counter)
3 slices thick cut bacon, cut in 1-2" pieces
lettuce cut in 1-2" pieces
9 grape tomatoes cut in half
Other Items Needed
Instructions
Butter bread and place under broiler until golden, or about 3 minutes. Once lightly toasted, cut each slice of bread into 9 pieces. If you want bigger pieces of bread for the kabobs, cut each into 6 pieces. If you cut bigger pieces, you'll need more slices of bread to get the 9 kabobs.
Put all cut ingredients into separate bowls for easy assembly. You could get the kids to help out at this point, too! They'll think it's fun.
Begin threading ingredients onto plastic kabobs in this order: toast, ham, bacon, lettuce, tomato, toast, ham, bacon, lettuce, tomato. You're done!
Serve and enjoy!
While I used Eckrich Cooked Ham, you could also use Eckrich Virginia Brand Ham or Eckrich Honey Cured Ham. Or you could totally switch it up and use a different deli meat like Eckrich Garlic Bologna. The possibilities are endless with this one, y'all.

I use Eckrich because each of their best selling hams are specially trimmed for consistent quality and feature a wide selection of flavors. It makes it super easy to stock up on flavors the whole family loves for easy meals throughout the week. Plus, it's totally affordable. Back to school time is already expensive, so getting some help with the cost of school lunches is a huge help for us.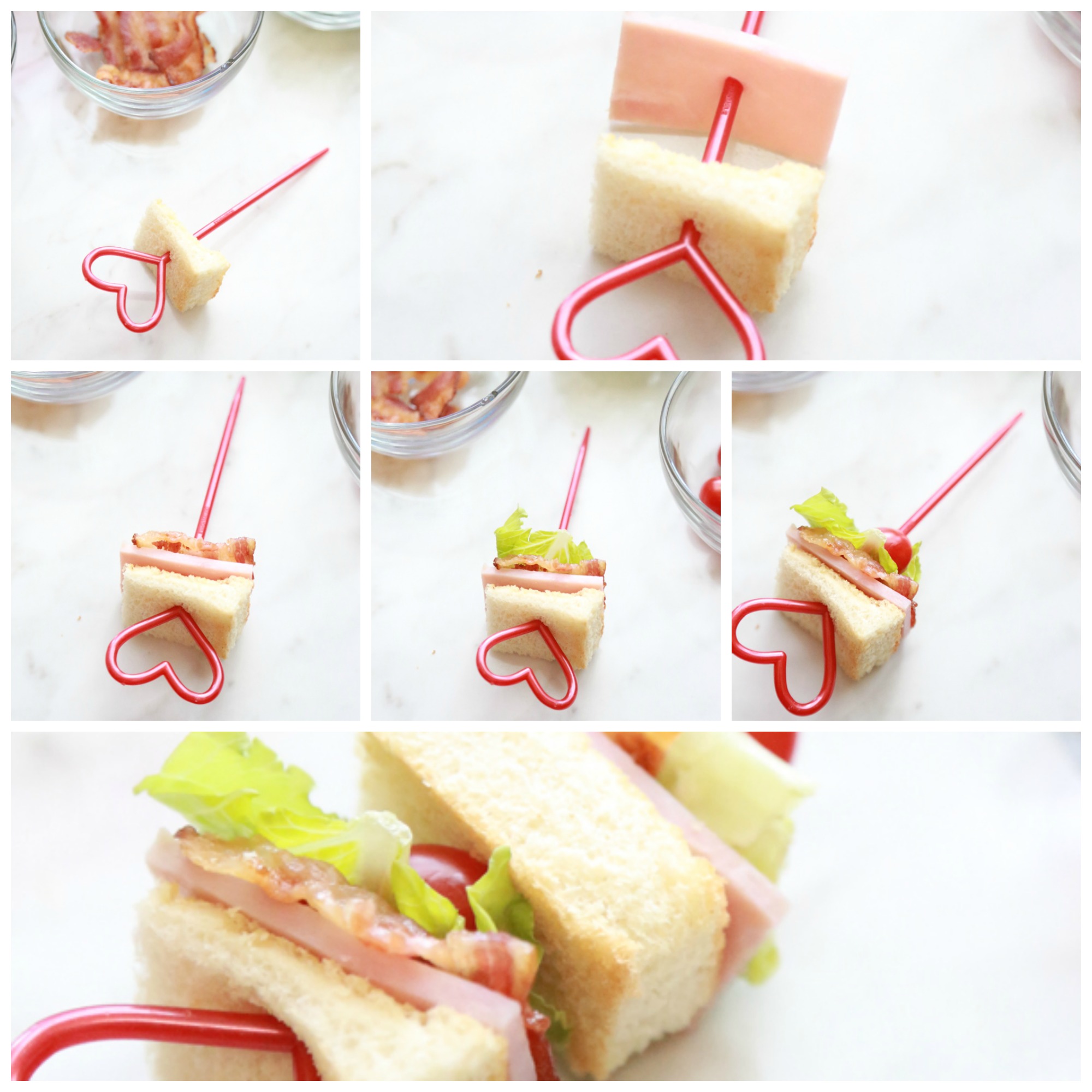 I have three children and I serve each one three kabobs, the reason the recipes makes 9 kabobs. For a nutrient-filled lunch, serve with fresh cut vegetables & hummus for dipping, and greek yogurt topped with fresh berries. This is a combination my children go crazy for. It's the perfect, middle of the day, energy boost they need to finish the school day.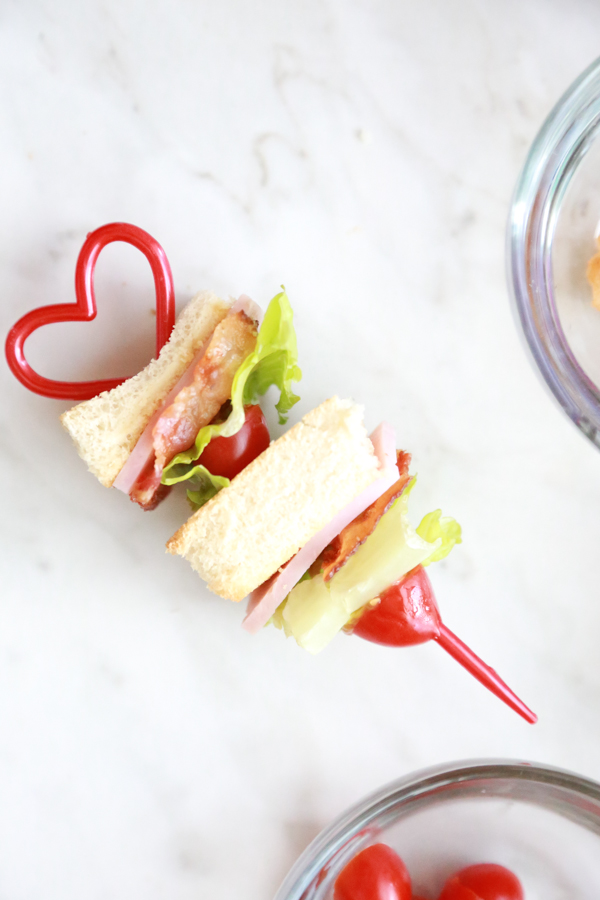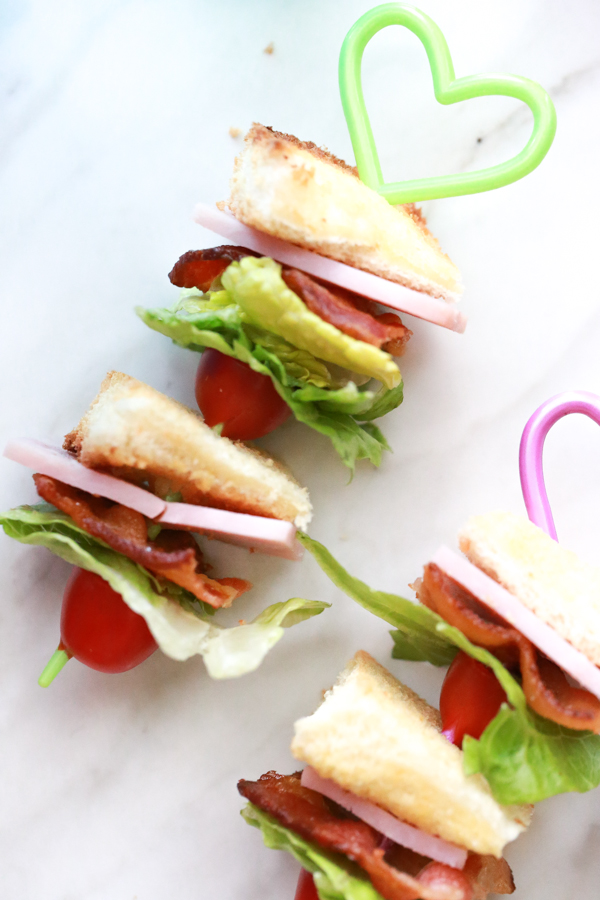 For a less stressful school year, plan lunches in advance so that you know exactly what to buy and what to make. I'm telling you from experience, it makes school lunches so much easier. Here are some other lunchbox ideas:
How to Make a Lunch Your Child Will Love
Bento Lunch Supplies & Accessories