It's time to Hero Up at the Disneyland Resort. No capes required! Here's everything you need to know about Summer of Heroes at Disney's California Adventure!
This summer, guests to Disney's California Adventure get treated to supersized fun as Hollywood Land has welcomed our favorite Marvel heroes. My family and I had the opportunity to check it all out, and we had so much fun.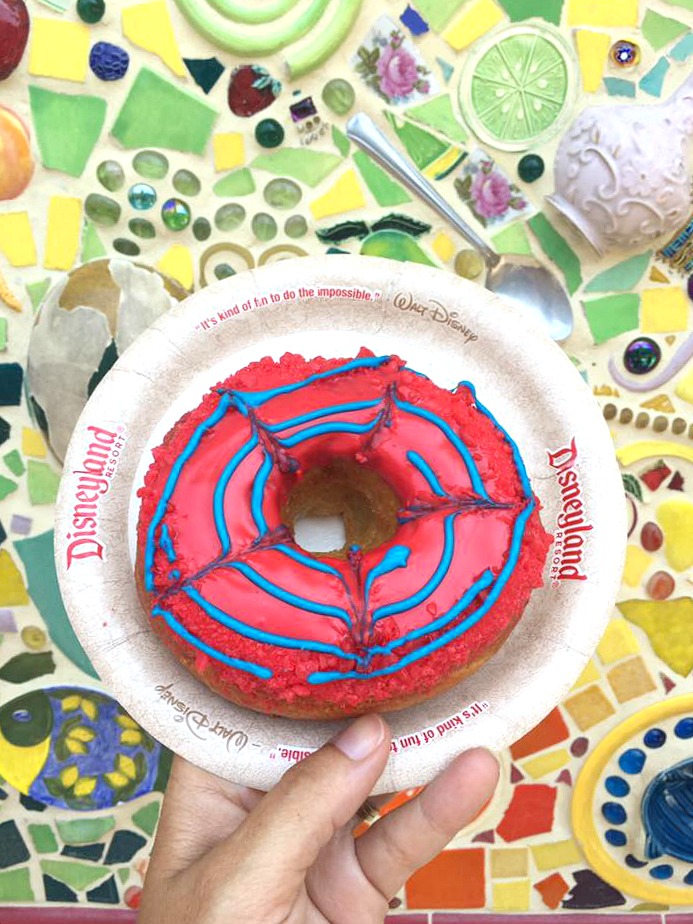 There's no better way to start your day than with a Spider-Man donut. The gigantic cinnamon-spiced donut was perfect for sharing. The Summer of Heroes at Disney's California Adventure features a variety of themed eats and treats all throughout Hollywood Land.
Summer of Heroes at Disney's California Adventure
Super-Sized Attractions and Fun
After breakfast, we explored the interactive options, making you feel part of the Marvel universe. My older daughters loved the Avengers Training Initiative. It's a perfect way for kids 6-12 to get in on the fun. On stage, they were given lessons on defensive and attack moves thanks to Black Widow and other agents. But while their training was happening, the headquarters was being infiltrated by HYDRA. Thankfully, my girls and their newly trained counterparts were able to help defeat the double agent.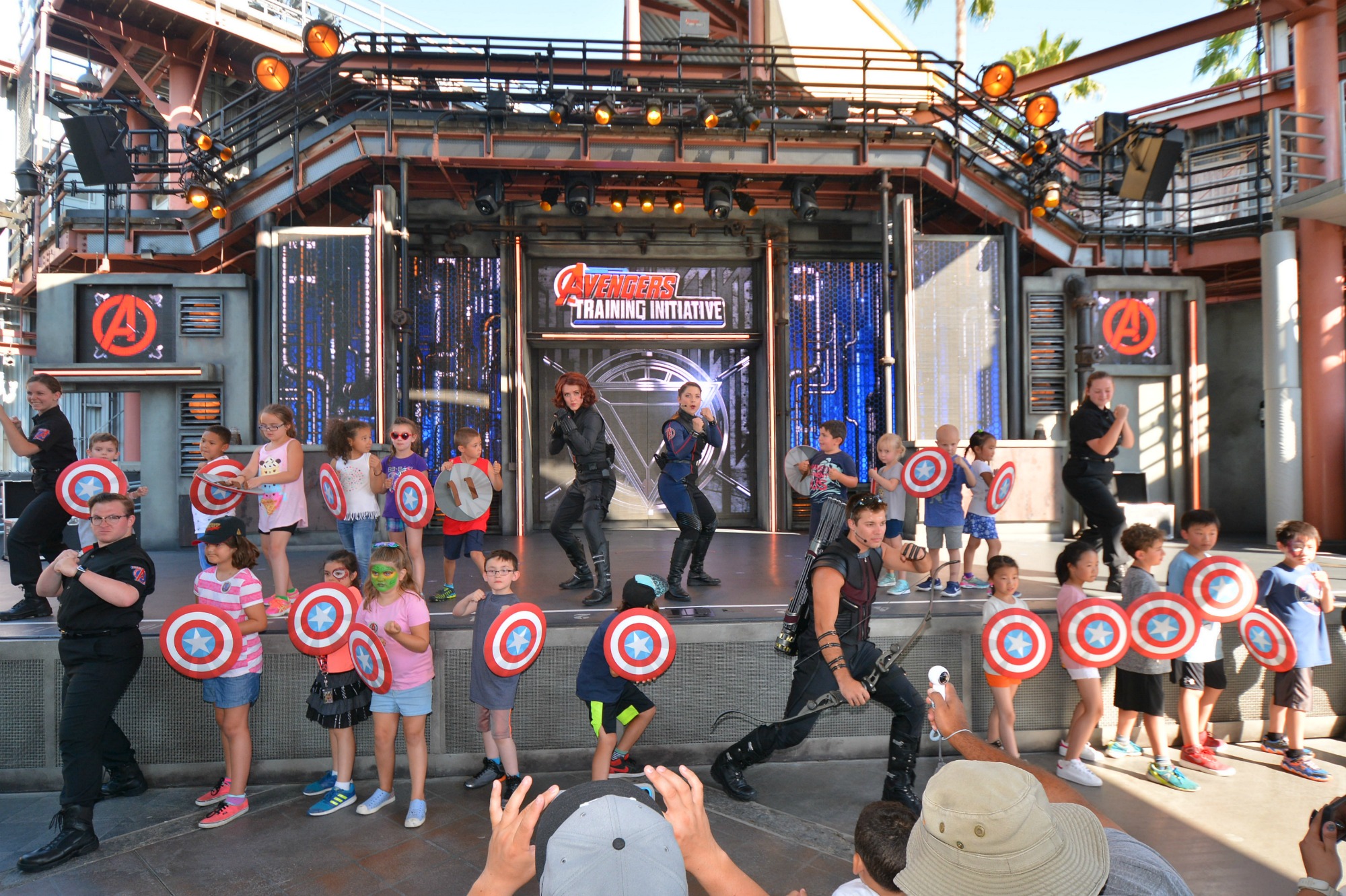 Harper was so into it. She took her duties as an agent so seriously!
Another favorite for all three of my daughters was the complimentary face painting. Yup, FREE! Two Gamoras emerged from the face painting booths. My oldest opted for her favorite, Groot.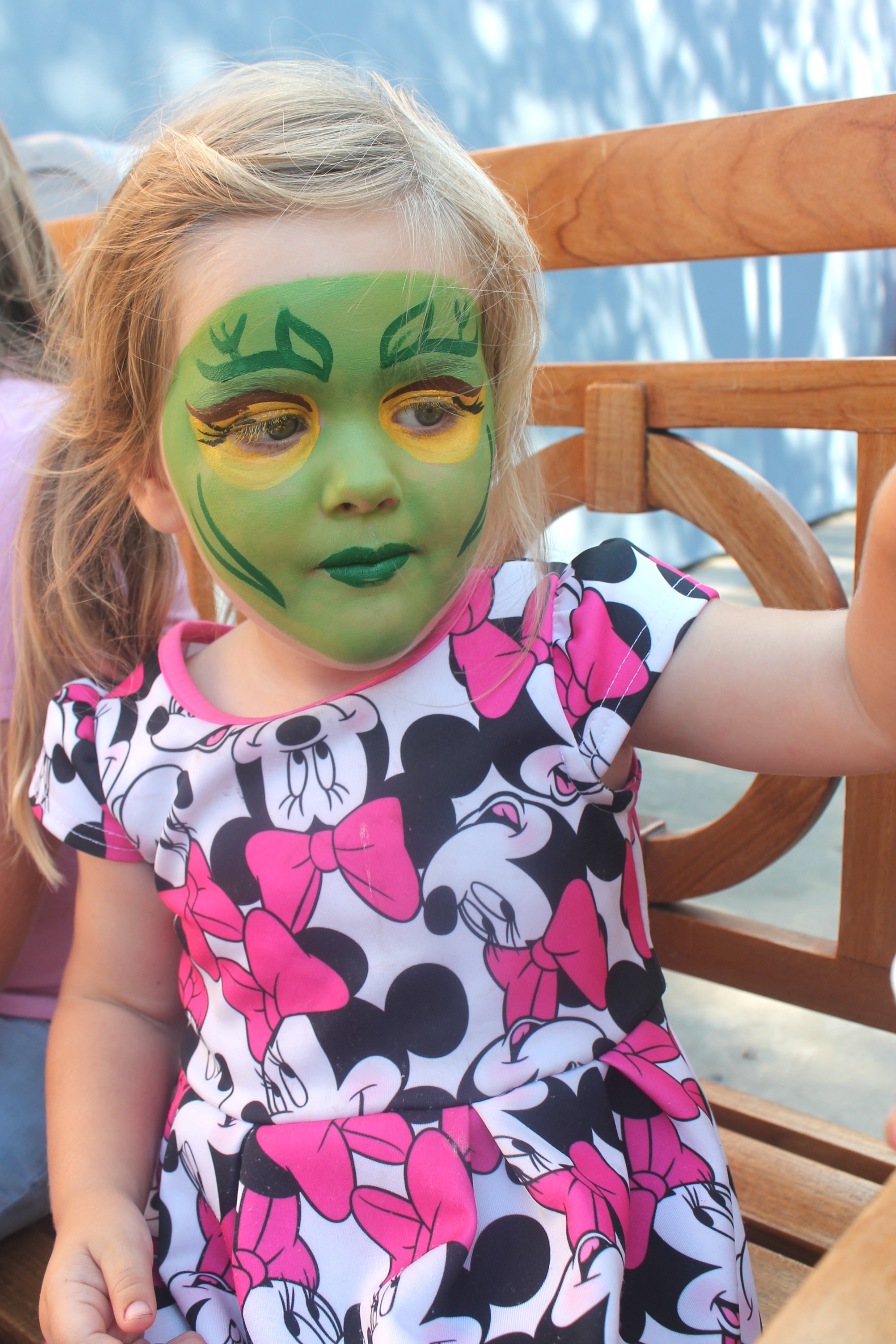 If you're looking for a little more Groot, check out the "I Am Groot" bread at the Fairfax Market. So yummy, and perfect for photo ops!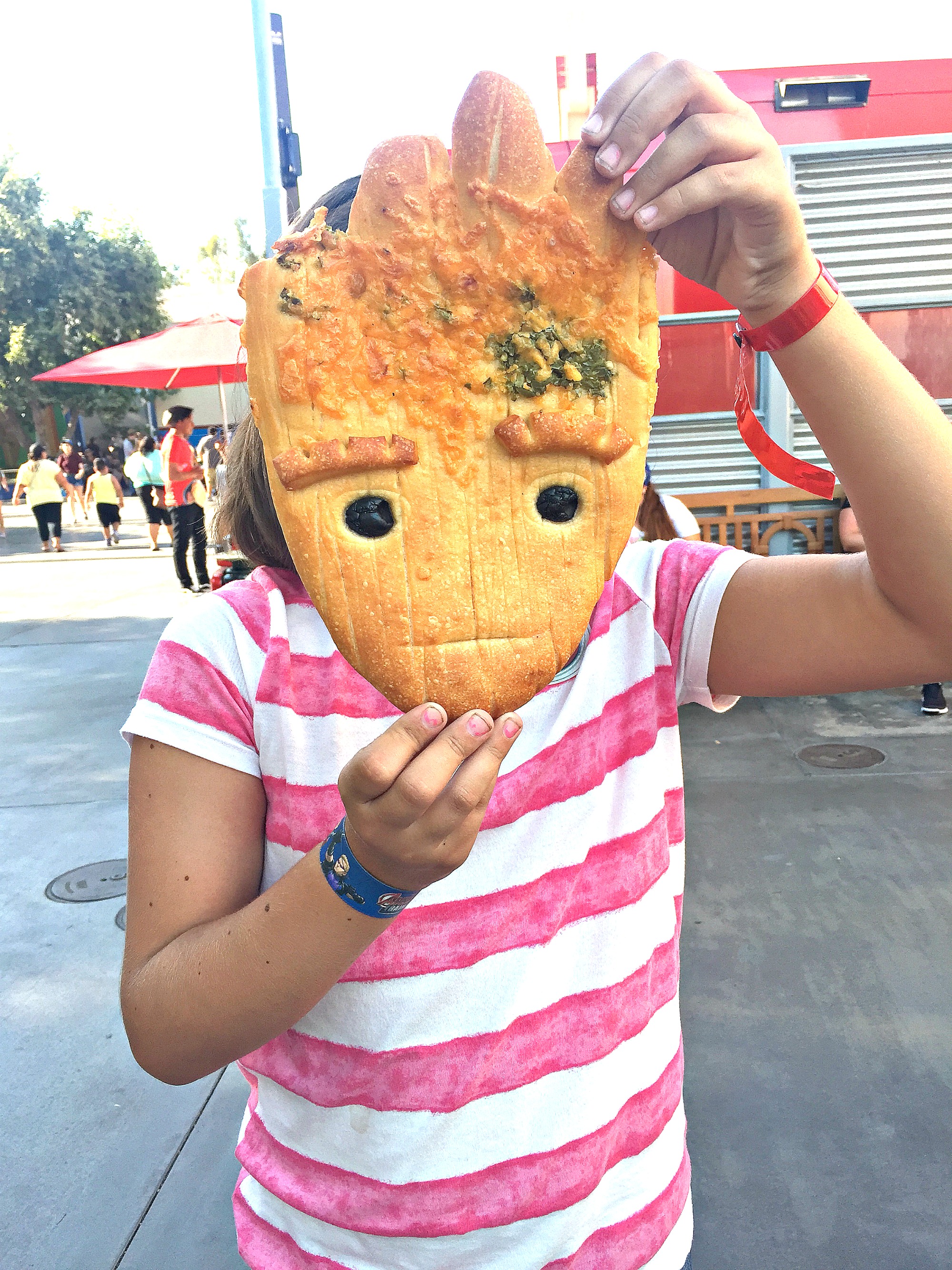 But in our world, we're pretty much all Groot all the time. A Groot tumbler is a must, and you won't want to miss the Guardians of the Galaxy Awesome Dance-off! Starlord and Gamora lead the rock and roll-themed dance off in front of the all new ride Guardians of the Galaxy: Mission – BREAKOUT! Groot just may appear for photos.
For the taller members of my family, it was time to drop in on the revamped elevator ride. Resort guests are challenged to help Rocket and the other Guardians break out of the Collector's lair. I loved the Tower of Terror ride, but Guardians of the Galaxy is way better. The ride features six different rock and roll songs, randomized drops, and incredible digital projections.
We also headed over to the Super Hero Action Center. After answering a few questions, you'll be told which hero character traits you share. I got Iron Man! I love technology and a bit of sarcasm, so it's a perfect fit. You'll be awarded a sticker based off of your character and a FREE comic book.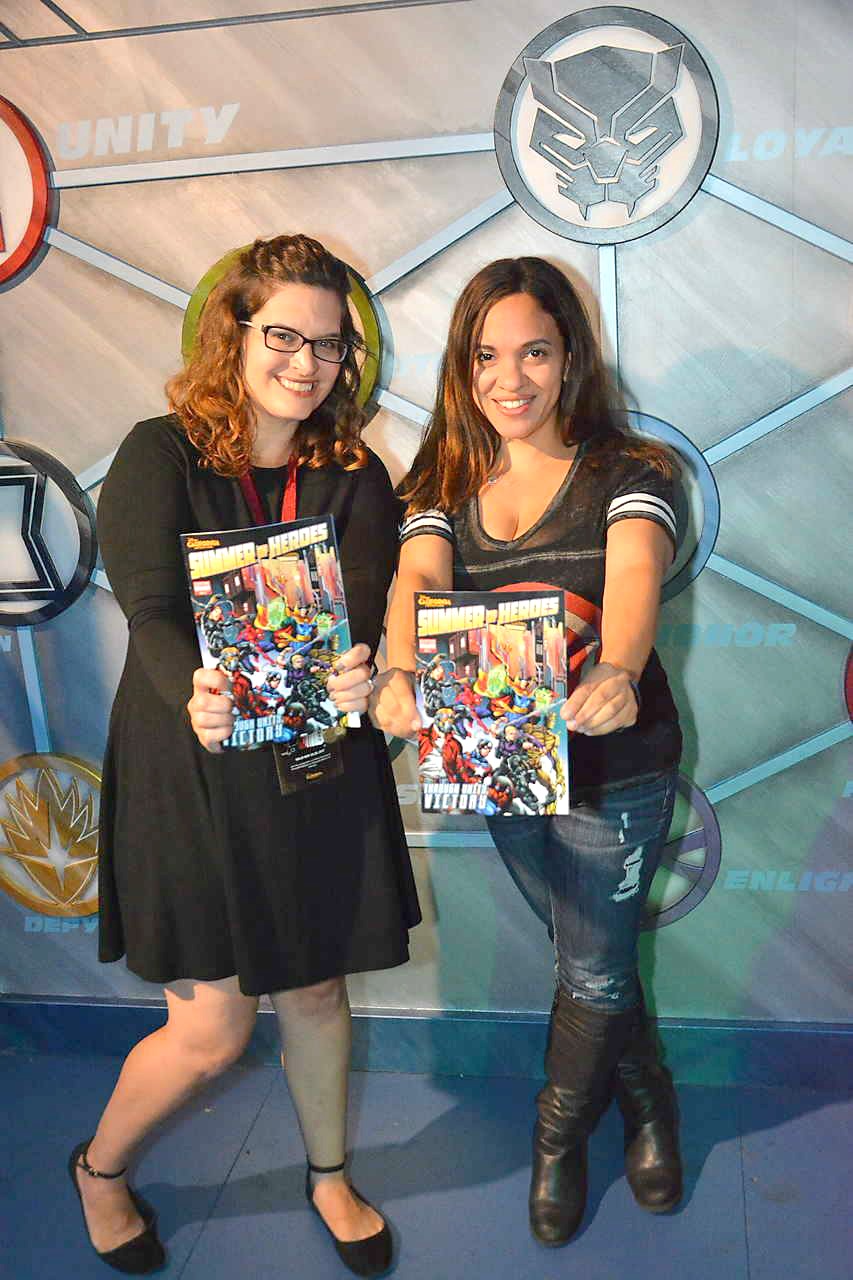 There will be Disney PhotoPass photographers ready to capture your photo after your assignment. This photo is from the Opening Night of the Guardians of the Galaxy: Mission – BREAKOUT! which you can read more about here.
Speaking of photos, you won't want to skip getting up close and personal with your favorite heroes on the back lot. We got to meet Captain America, Harper's favorite. He asked the kids questions and gave them pose suggestions like saluting or thumbs up.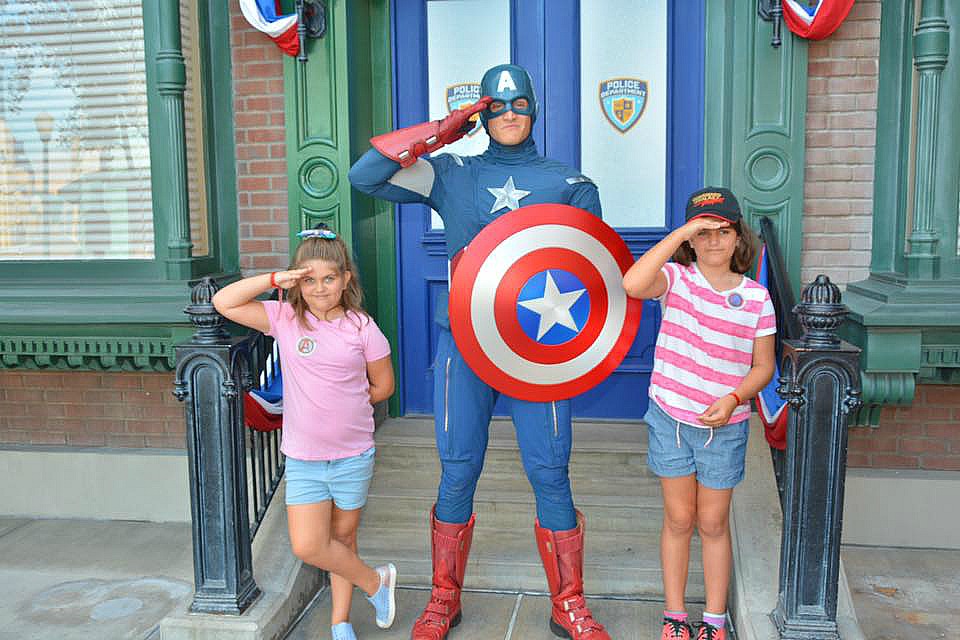 Spider-Man also swings by for photos. But it's Black Widow who has the coolest entrance. Her tank rolls down the street before parking for photos.
Themed Food Offerings
By this point, everyone was ready to refuel. We had so many options for heroic foods.
Award Wieners
Funnel Cake Fries, a funnel of fries with mango & raspberry coulis and whipped cream
Angry Little Pudding Cup served with chocolate pudding, cookies, whipped cream and funnel cake fries
Schmoozies
Donuts, served until 11 AM
Smoothies offered in a variety of themed flavors. Georgia picked Strawberry Banana Breakout, but the Rocket Fuel Mocha was calling to me
Infinity-Ade (Lavender Lemonade) with a cool glow cube
Studio Catering Co.
Super Hero Sized Sub
Promising Future Falafel Pita
The Milano – Fanta orange freeze with blue cream
Knowhere Eats
Obviously Nachos- Blue corn tortilla chips with mojo-marinated chicken, chipotle crema and green onions
The Most Dangerous Tacos in the Galaxy – Barbacoa beef tacos with green onion slaw, purple cabbage, pickled onions, and habanero salsa
Solar Flare Watermelon Margarita
Sol-Horchata
We ended up eating later in the day, and the falafel was sold out by the time we got there. But there were so many other vegetarian options available. I ended up having tacos from Knowhere Eats filled with spicy cauliflower. So good!
Check out more of the foodie finds during Summer of Heroes on the Disney Parks blog.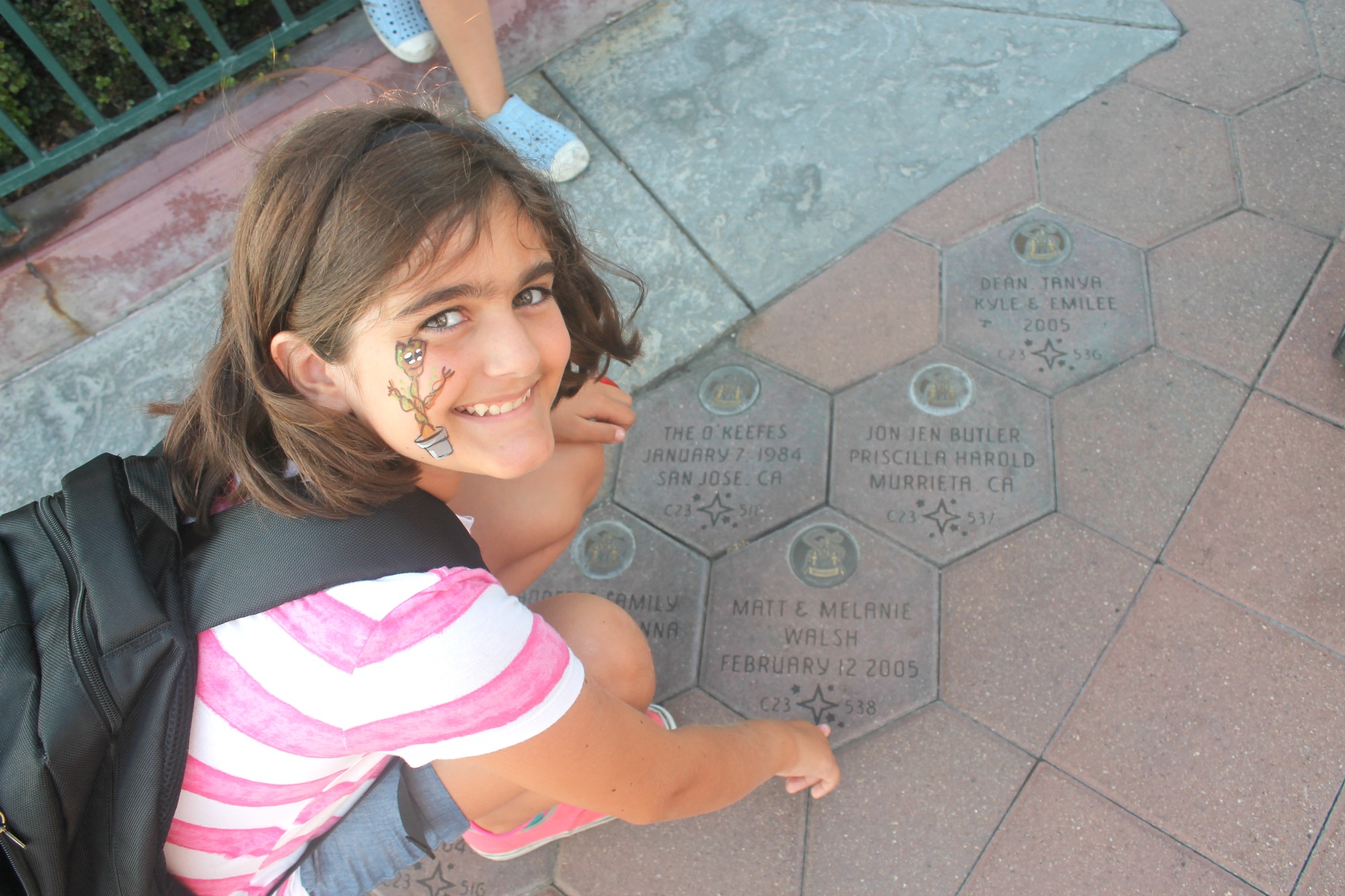 We had so much fun checking out all of the fun as a family, but Summer of Heroes at Disney's California Adventure would be a great backdrop for a summertime date night, too. We always check on our brick when we're at Disneyland. I bought it as a wedding present for my husband.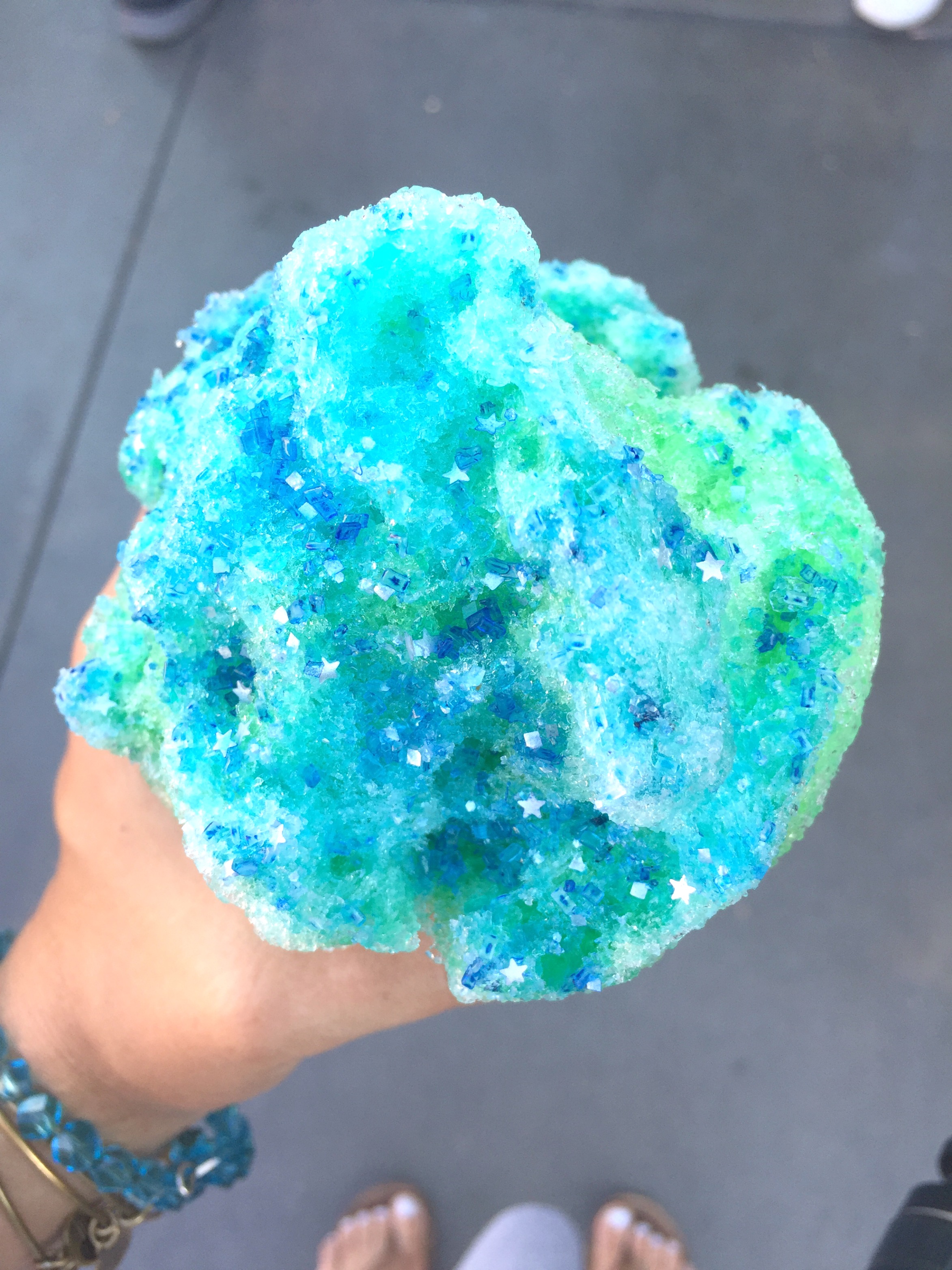 While my husband and kids were waiting in line for face painting, I had picked up shaved ice from Bifrosties. The Whistle Blue with lime, blue raspberry, and blue sugar was perfect on a hot day. The little silver edible star sprinkles made it an extra special treat. They're perfect for sharing, but with so many themed flavors I need to go back for more. "I am Shave Ice" (root beer and vanilla), I'm coming for you next.

The Summer of Heroes at Disney's California Adventure was a unique way to immerse ourselves in all things superhero. From fun photo ops and food offerings to new attractions and complimentary experiences, you need to "Hero Up" this summer!