It feels like the kids were just getting done with school for the summer and now it's time to start back. I'm not sure if it's just me, but I'm not excited about the back to school schedule. Regardless of how I feel, the kids have to start back at some point. So I've been busy creating lesson plans, lunch menus, and school schedules. To keep things simple and easy, I'm adding options like an Easy PB&J Pocket Sandwich to the rotation. The kids love them and they are so easy to make.
---
Sandwich Sealer N DecrusterBuy Now
Here's a tip, y'all – Before you begin making an Easy PB&J Pocket Sandwich, a Sandwich Sealer & Decruster is an absolute MUST! You can get one pretty cheap on Amazon and have it delivered right to your door keeping you from making a trip to the store with the kiddos! And if you have Amazon Prime, you can have it shipped FREE 2-day shipping! If you don't have Amazon Prime, try it now for FREE!
---
I like our late mornings and lazy afternoons, but I would be lying if I said I didn't enjoy the routine that comes with the school year. I'm a very routine person so sometimes the go with the flow, relaxed attitude of summer is sometimes overwhelming for me. I make lists for my lists and I need to know how everything is going to play out. So planning is so important to me. And so is simple…I like things to be simple. Hence, an Easy PB&J Pocket Sandwich. They're perfect for back to school lunches, y'all.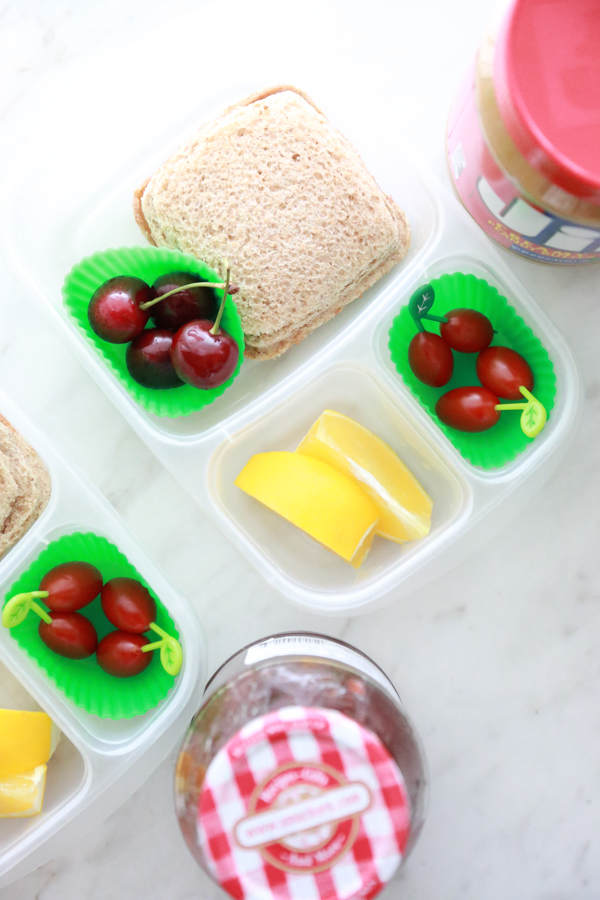 When it comes to lunches for my children, I always try to create a meal that will help them power their day. An easy way to do that is by using protein rich foods in their lunch.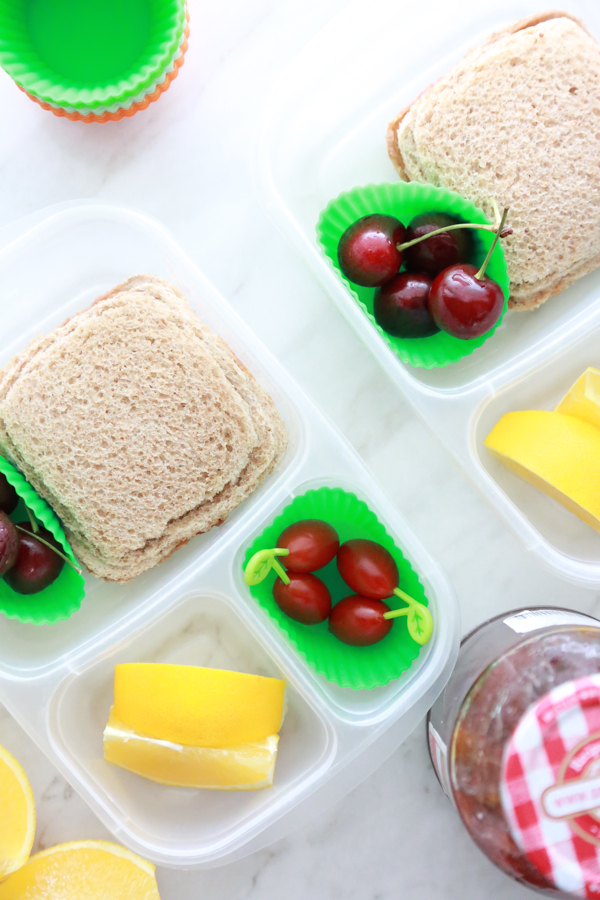 Easy PB&J Pocket Sandwich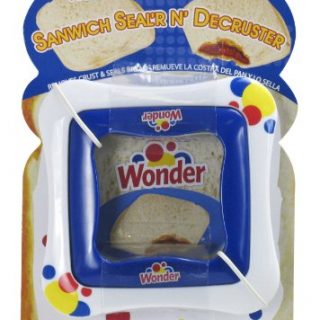 Easy PB&J Pocket Sandwich
These bite-sized PB&J morsels are the perfect addition to your child's lunchbox. These protein packed Easy PB&J Pocket Sandwich will power them through their day.
Ingredients
6 slices large whole wheat bread
3 tablespoons creamy peanut butter, divided
3 tablespoons jam or jelly, divided
Other Items Needed:
Instructions
Spread a tablespoon of peanut butter onto 3 slices of bread. Spread a tablespoon of strawberry jam onto the 3 remaining slices of bread. Place the slices of bread with peanut butter on top of the slices of bread with jam.
Place Sandwich Sealer & Decruster in the center of the bread. Press down on the outer square. This will remove the crust. You will need to press firmly to make sure it goes all the way through.
Then, press down firmly on the inner square to seal the sandwich. If you don't press down firmly, the sandwich will not seal all the way. Peel away the crust and serve!
Just in case my instructions weren't clear enough, I'm going to show you how to use the sealer & decruster.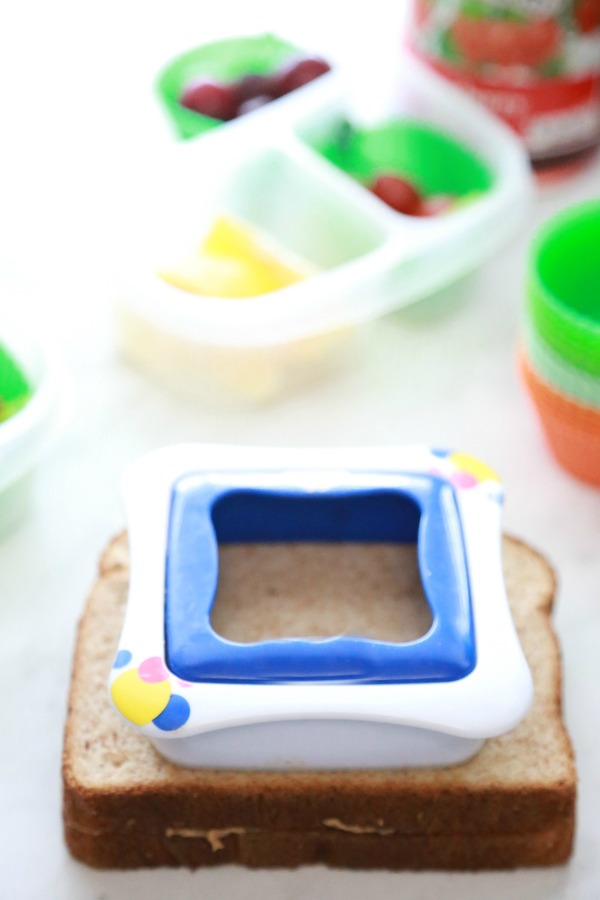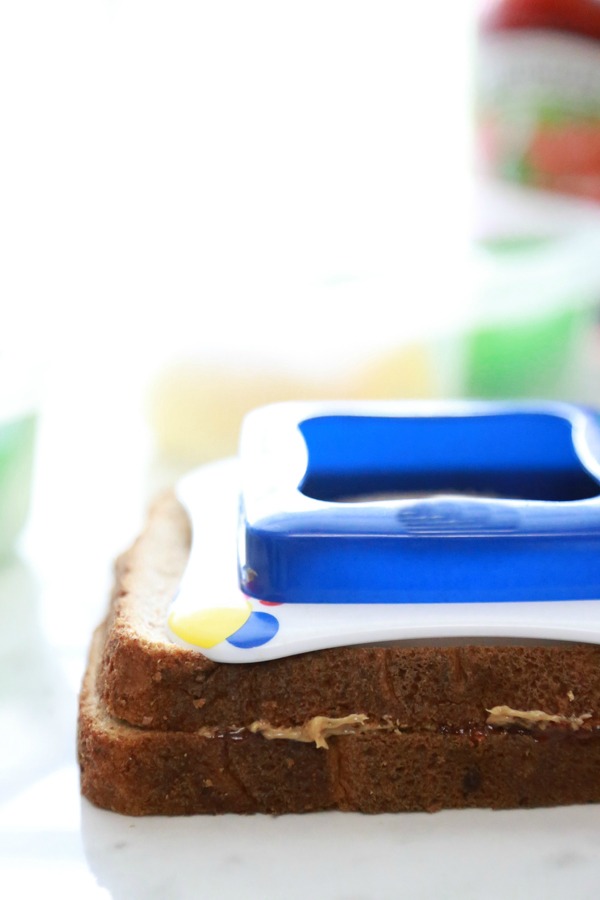 These are super easy to make and they don't require a bunch of time. There really isn't anything not to like about an Easy PB&J Pocket Sandwich with wheat bread.

When you're getting ready for back to school, add an Easy PB&J Pocket Sandwich to the menu. Your kids will thank you!
Need more lunch ideas & inspiration? Check out these posts for everything you need to make the PERFECT Bento lunch for your kids!