I'm totally in love with these Turkey Pretzel Treats for Thanksgiving. They're adorable, they're tasty, and they're so easy to make.

My kids really enjoy being in the kitchen with me creating fun treats like these Turkey Pretzel Treats during the holidays. It's a great opportunity for us to bond and also gives them life skills that they'll need later on in life.
We truly have some of our best moments covered in flour.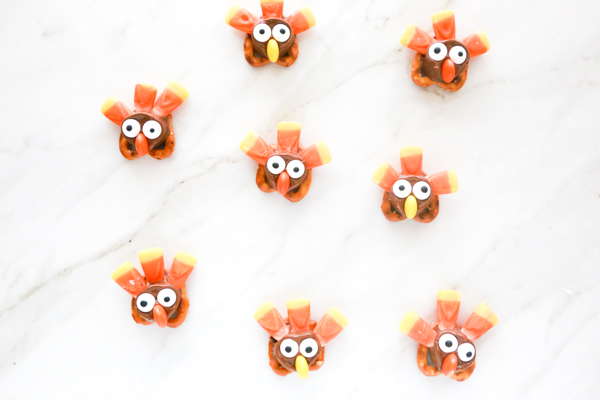 When I say these festive treats are easy to make, I mean easy. You can make these Turkey Pretzel Treats in under 10 minutes.
Here's how easy they are to make!
---
Before you begin making these Turkey Pretzel Treats, you'll need some supplies. If you're anything like me, dragging the kids to the store isn't high on your list of priorities. I love being able to grocery shop in pajamas using Amazon Pantry and Amazon Prime. If you're not already an Amazon Prime member, sign up now for a free 30-day trial!
Candy EyeballsGet it now!
ROLO CandiesGet it now!
Candy CornGet it now!
Reese's PiecesGet it now!
---
Turkey Pretzel Treats
Turkey Pretzel Treats for Thanksgiving
Turn some of your favorite snacks into these adorable Turkey Pretzel Treats for Thanksgiving.
Author:
Crystal @ Simply Being Mommy
Ingredients
8 pretzel twists
24 pieces candy corn
8 Rolos
8 Reese's Pieces
16 candy eyballs
Instructions
Preheat oven to 300° F. Line a baking sheet with parchment paper. Place pretzels with the salted side down on the lined baking sheet.
Unwrap Rolo candies and put them in the center of the pretzel towards the top. Place them in the oven for about 1 minute, or until the chocolate begins to soften. Remove from oven.
Place the candy eyeballs on top of the Rolo candy in the middle towards the top. Put a Reese's Pieces, turned sideways, in the middle below the eyes. After that, take 3 pieces of candy corn and insert along the top of the Rolos.
Put in the refrigerator until firm. Serve and store remaining Turkey Pretzel Treats in an airtight container.
These little Turkey Pretzel Treats are perfect for serving anytime during the month of November. Whether you're sitting on the couch watching your favorite holiday movie, or hosting Thanksgiving at your house, these little treats are the perfect addition.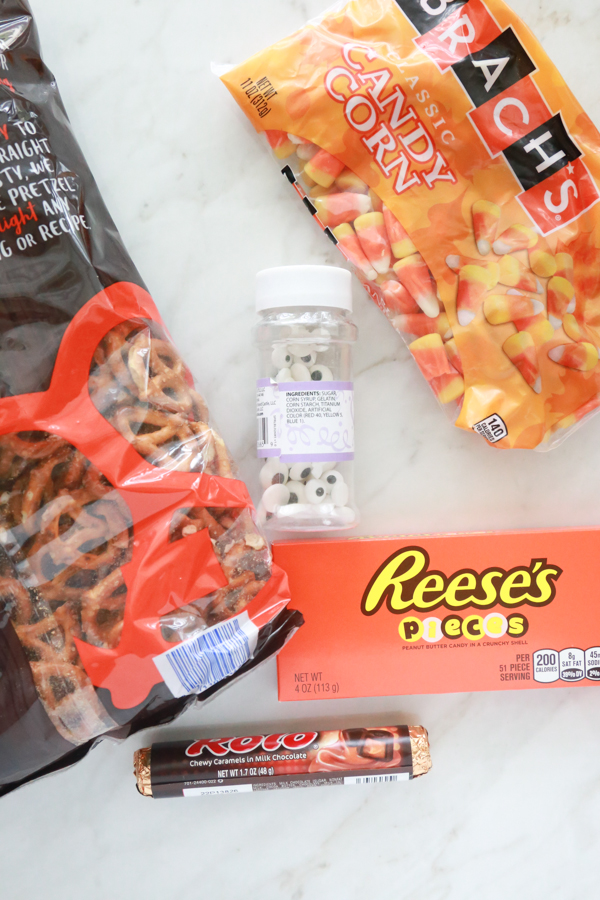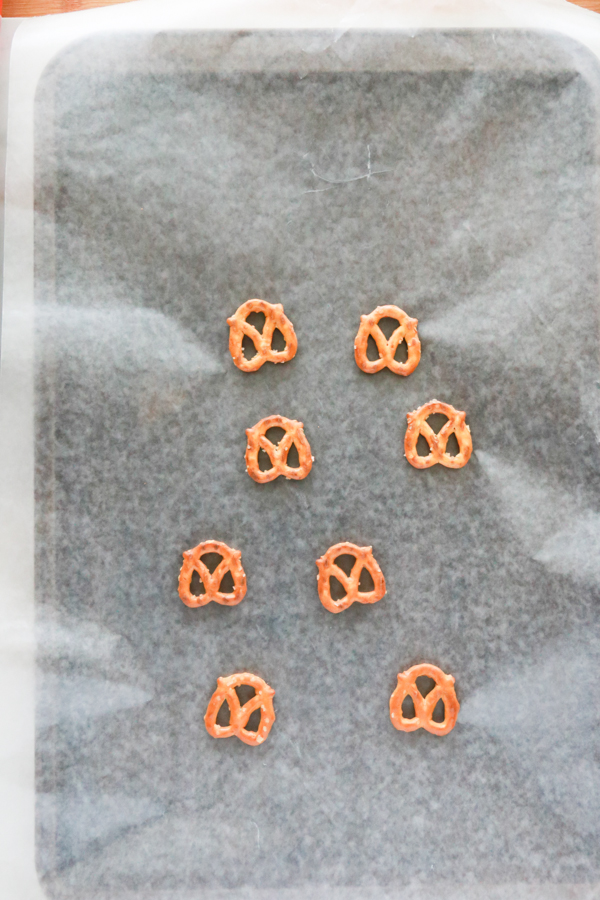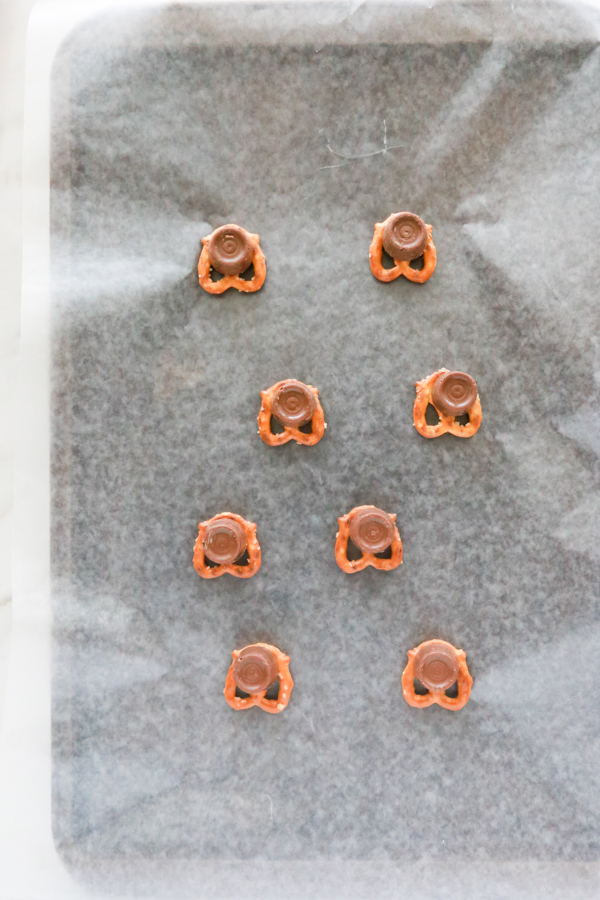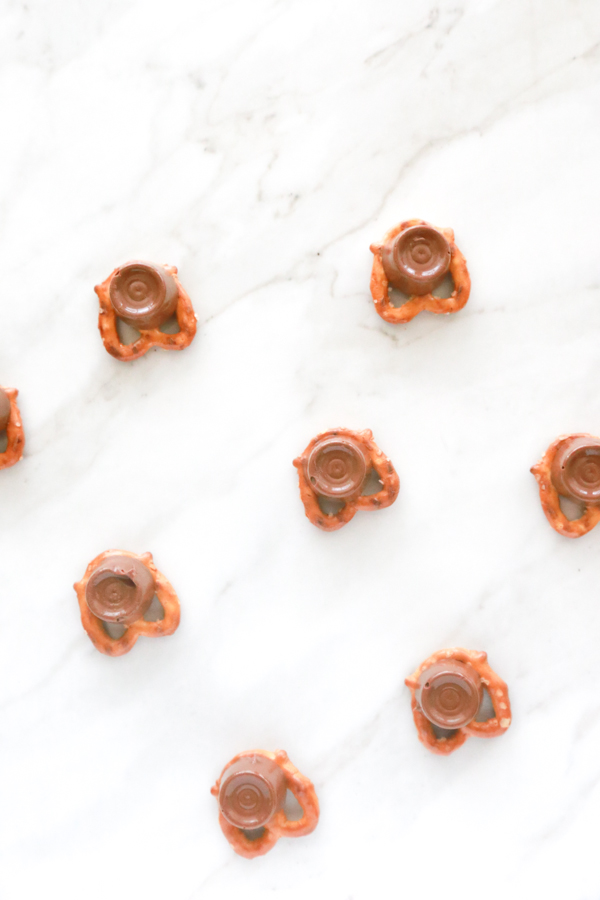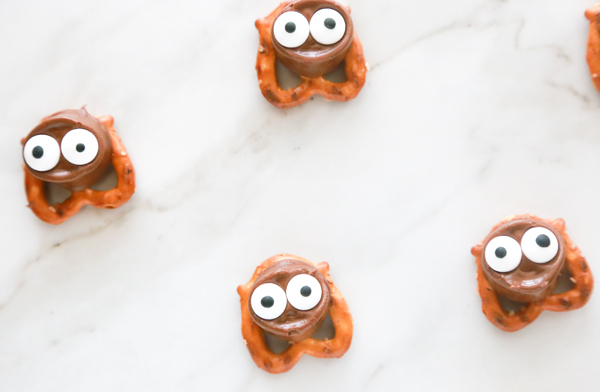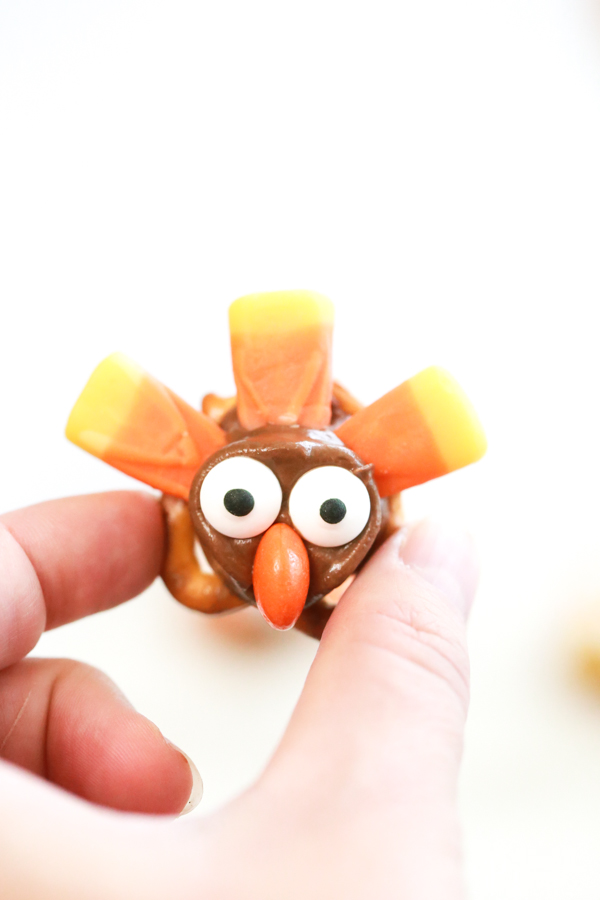 If you still need some Turkey Day decorations, check out this DIY Turkey Wreath!