If you're looking for a holiday drink without any alcohol, this Sparkling Cranberry Punch is just perfect. Not only does it taste delicious, it looks amazingly festive, too! Dr. Pepper Snapple Group® sponsored this post. All opinions are mine and mine alone.

I can't believe the holidays are right around the corner, y'all. How did this happen? I mean, don't get me wrong. I'm excited that the holidays are here and I'm totally looking forward to all the gatherings and holiday parties.
Sometimes being a non-drinker makes things a bit awkward when attending holiday parties. There are always so many pretty cocktails available, but those of us who don't drink alcohol are usually left drinking water or soda. While I definitely don't have anything against water or soda, sometimes I want other options, like this Sparkling Cranberry Punch. It's really a festive drink that's not overly sweet and perfect for holiday parties.

Canada Dry Ginger AleGet it now!
Dole 100% Pineapple JuiceGet it now!
Just Cranberry JuiceGet it now!
Silicone Ice Cube TrayGet it now!
Collapsible Funnel SetGet it now!
Sparkling Cranberry Punch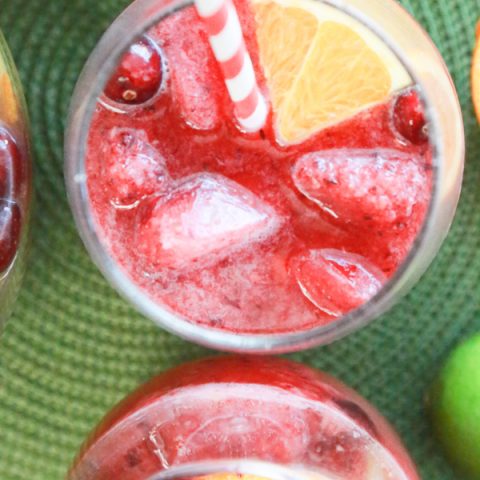 Sparkling Cranberry Punch
Ingredients
For Punch:
4 cups Canada Dry Ginger Ale
2 cups pineapple juice
1 cup cranberry juice (not cranberry cocktail juice)
1/2 orange sliced and cut into triangles
1 lemon, thinly sliced
1 lime, thinly sliced
1/2 cup fresh cranberries
fruit ice cubes
For Cran-Raspberry Ice Cubes
1 pint raspberries
1 pint fresh cranberries
2 cups Canada Dry Ginger Ale
Instructions
To make Cran-Raspberry Ice Cubes
Put raspberries and cranberries into food processor until smooth. Stir in ginger ale. Using a funnel, pour into a silicone ice cube mold. Freeze for one hour. This should make 2 batches if using this mold.
To make Sparkling Cranberry Punch
Combine ginger ale, pineapple juice, cranberry juice, orange triangles, lemon & lime slices, and fresh cranberries into large pitcher. Stir all ingredients.
To serve, place fruit ice cubes into glass and pour Sparkling Cranberry Punch over the top. Insert straw and enjoy!
Nutrition Information:
Yield:

8
Serving Size:

1
Amount Per Serving:
Calories:

183
Total Fat:

0g
Saturated Fat:

0g
Trans Fat:

0g
Unsaturated Fat:

0g
Cholesterol:

0mg
Sodium:

20mg
Carbohydrates:

47g
Fiber:

5g
Sugar:

37g
Protein:

1g
I like making this Sparkling Cranberry Punch earlier in the day (minus the ginger ale) because it seems more flavorful when I do. When I'm ready to serve it, I add in the ginger ale and stir.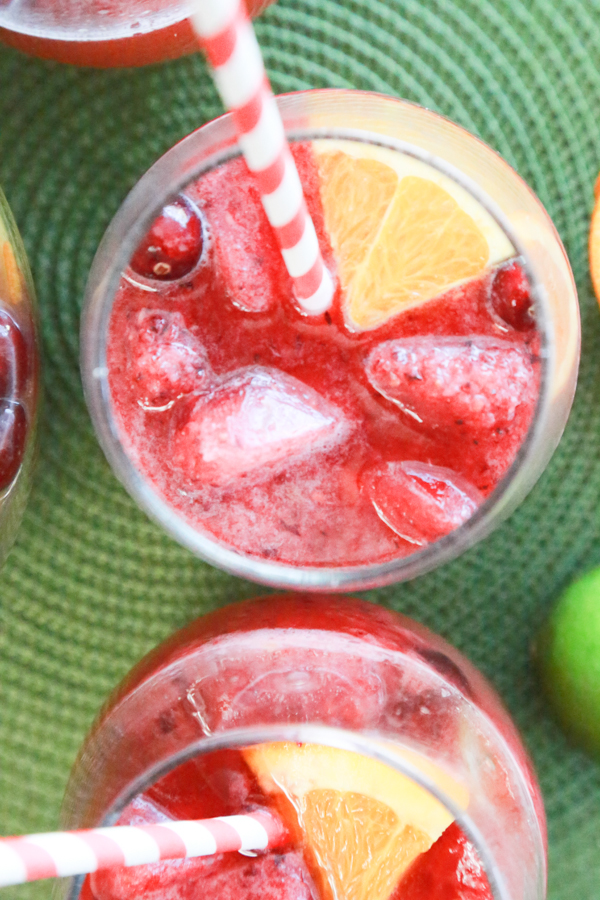 Since we're on the subject of holidays, I wanted to take a quick minute to mention giving back.
One of my favorite things about the holidays are the opportunities to make a difference in a tangible way. My family is really big on giving back, especially during the holidays, and we're always looking for opportunities to help, no matter how small. This holiday season as you're doing your shopping at Walmart, look for specially marked packages of 7Up, Canada Dry, and Squirt. For every purchase, a donation will be made to Salvation Army.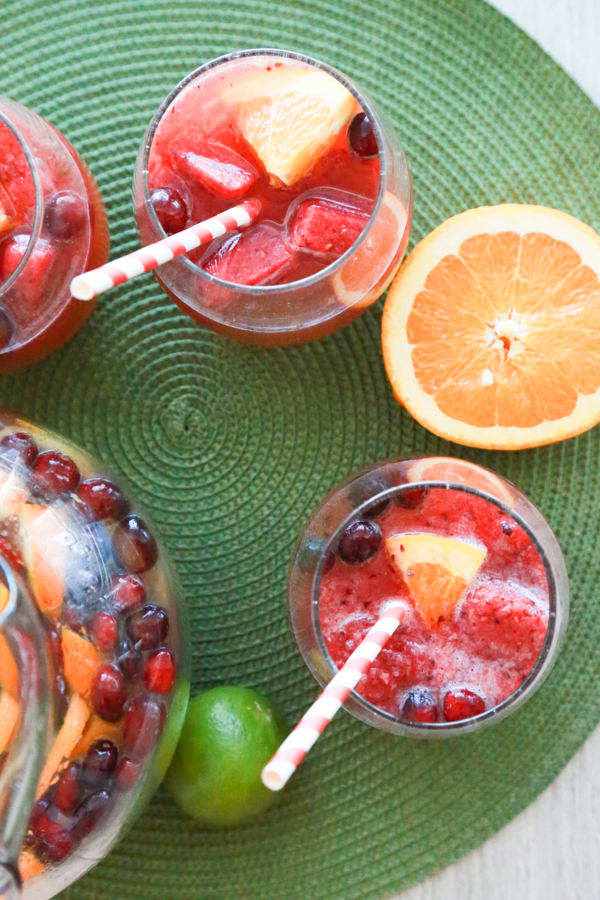 Can I tell you how much I love this? Not only can I get all the ingredients I need to make this Sparkling Cranberry Punch for about $12, a donation will be made to Salvation Army for my purchase of Canada Dry. That's pretty amazing, folks.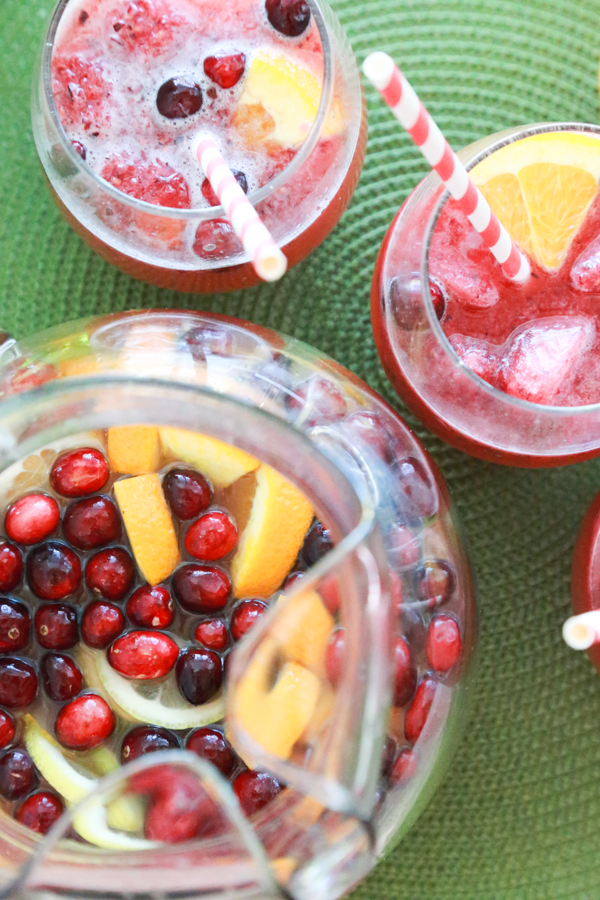 An easy way to teach children the importance of giving back, is actually giving them the opportunity to do that. Every year around the holidays, Salvation Army volunteers stand outside of stores ringing a red bell. This is a great opportunity to get your kids involved in giving back. One way to do this is give them some money to throw in the bucket and then have a conversation about where the money goes and how it helps.
This holiday season, find ways to help your community. The feeling one gets when they've done something to help someone else, is unlike any other feeling. It's definitely addicting. Once you start, I doubt you'll stop.
What's your favorite go-to nonalcoholic holiday drink?