These Rainbow Marshmallow Treats are perfect for all your St. Patrick's Day or rainbow-themed celebrations.

Even if you're not celebrating St. Patrick's Day, you could totally whip up a batch of these Rainbow Marshmallow Treats to enjoy whenever you want. They're super bright and colorful, and everyone just loves them. These delicious treats are perfect for parties and when you need something a little brighter in your day.
Rainbow Marshmallow Treats
If you're looking for a fun treat to make for St. Patrick's Day, these Rainbow Marshmallow Treats are super easy to make and require absolutely no baking. No baking, y'all – isn't that awesome. In less than 30 minutes, you can enjoy these colorful, festive treats perfect for any occasion.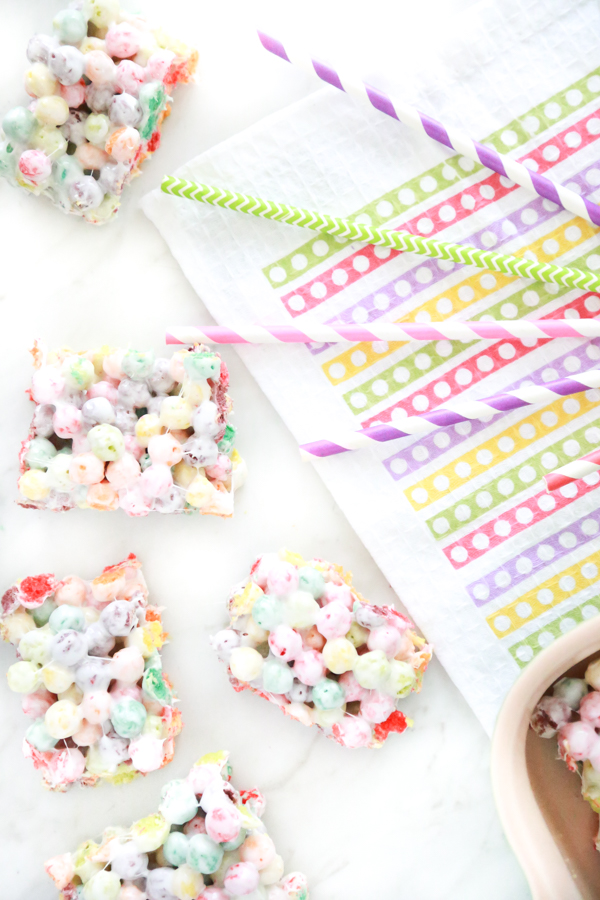 Aren't they so colorful and fun?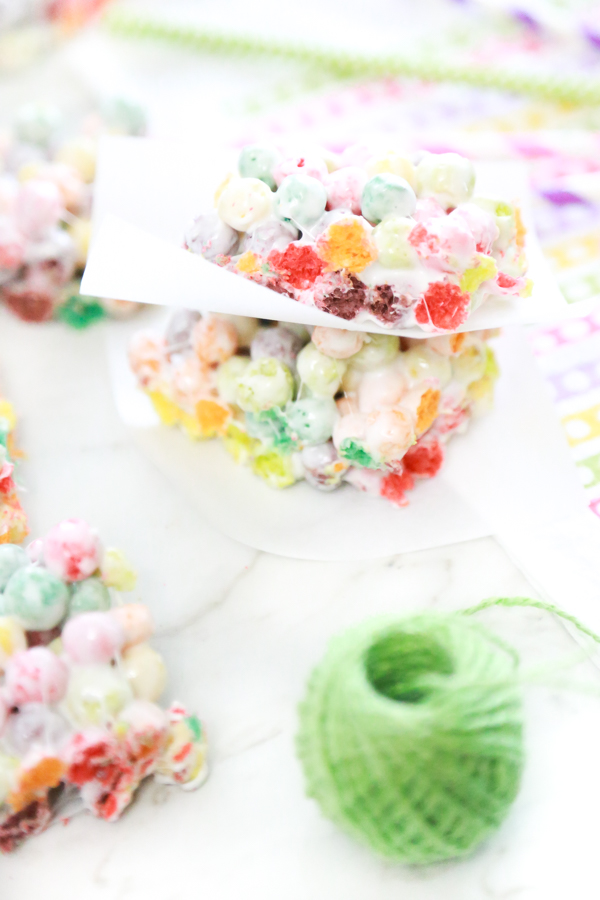 Rainbow Marshmallow Treats Recipe
When I say easy, I really mean easy. Let's get to the Rainbow Marshmallow Treats recipe.

MarshmallowsGet it now!
Trix CerealGet it now!
Cooking SprayGet it now!
Silicone SpatulaGet it now!
Large BowlGet it now!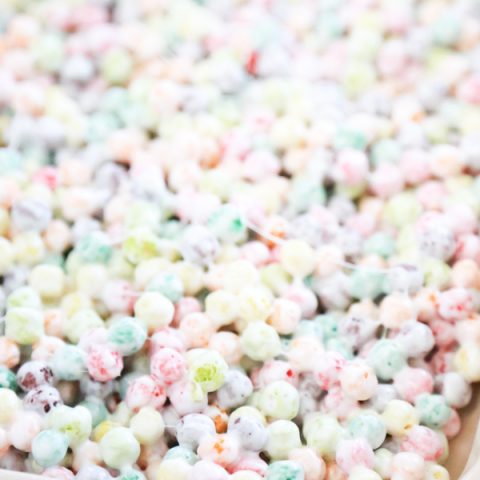 Rainbow Marshmallow Treats
Ingredients
3 tablespoons unsalted butter
1 bag (10 oz) mini marshmallows
6 cups Trix cereal
Other items needed
non-stick cooking spray
large bowl
spatula
baking dish
Instructions
Spray baking dish with non-stick cooking spray; set aside. Put cereal in a large bowl, big enough to add melted marshmallow to with room for stirring; set aside.
Melt butter in a pot over medium heat. Once melted, add marshmallows to pot and stir until completely melted.
Once melted, remove from heat and pour over Trix cereal. Stir with spatula until completely coated and pour evenly into the prepared baking dish.
Allow marshmallow to cool and set. Cut into 16 squares. Store in an airtight container.
I don't think there is a way you can mess up this super easy recipe. With only 3 required ingredients and basic tools you probably already have at home, this Rainbow Marshmallow Treats recipe is as easy as it gets.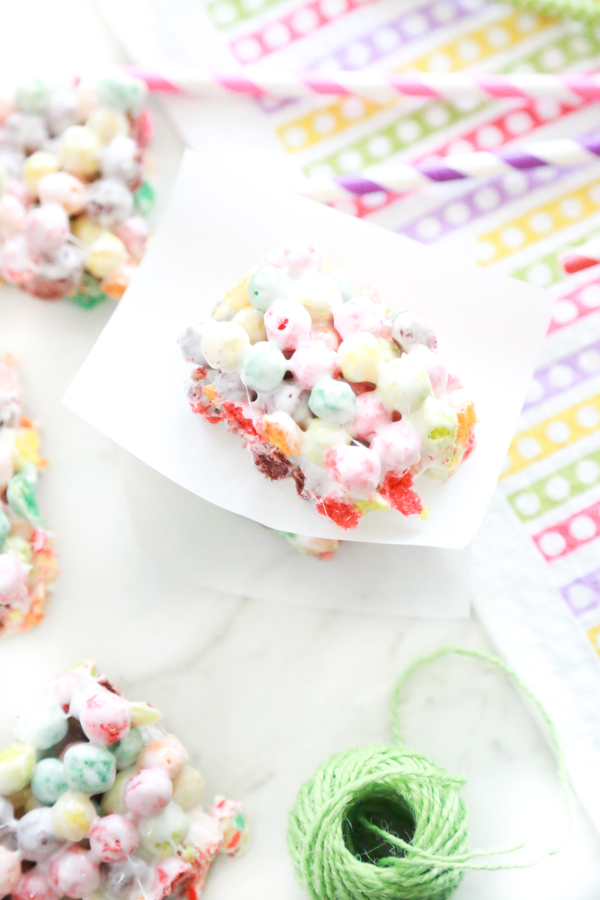 I'm sure you can notice by the photos that I like for these treats to be very marshmallow-y. If you want, you could reduce the amount of marshmallows and butter. But, I like the ooey-gooey of the marshmallow so I go all in – an entire bag.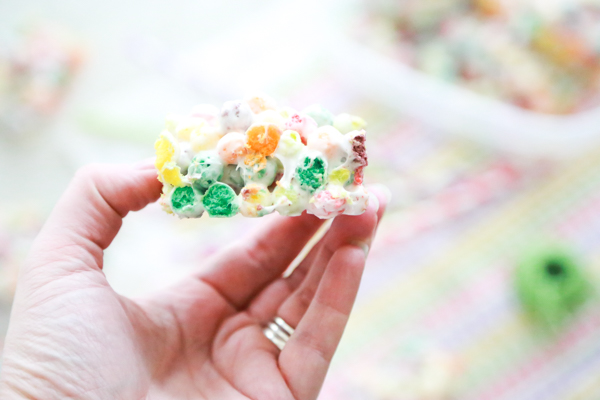 If you think it might be too much marshmallow for you, reduce the butter down by 1 tablespoon and only use 2/3 of the bag.
Don't forget to pin this Rainbow Marshmallow Treats recipe to your favorite sweets board on Pinterest so it will be easy to find. If you're not following me yet, follow me because I pin lots of yummy treats!


Looking for more rainbow treats? These Rainbow Fruit Kabobs are deliciously healthy!