Check out the Grill Masters Club Monthly Subscription Box for the foodie in your life.
Monthly subscription boxes are like that good friend that you don't have to talk to all the time but when you do is kind of magical. Do you have any of those friends? Those are the best kind.
So think of a monthly subscription box as that friend you only see about once per month but makes it feel as though you've seen each other every day.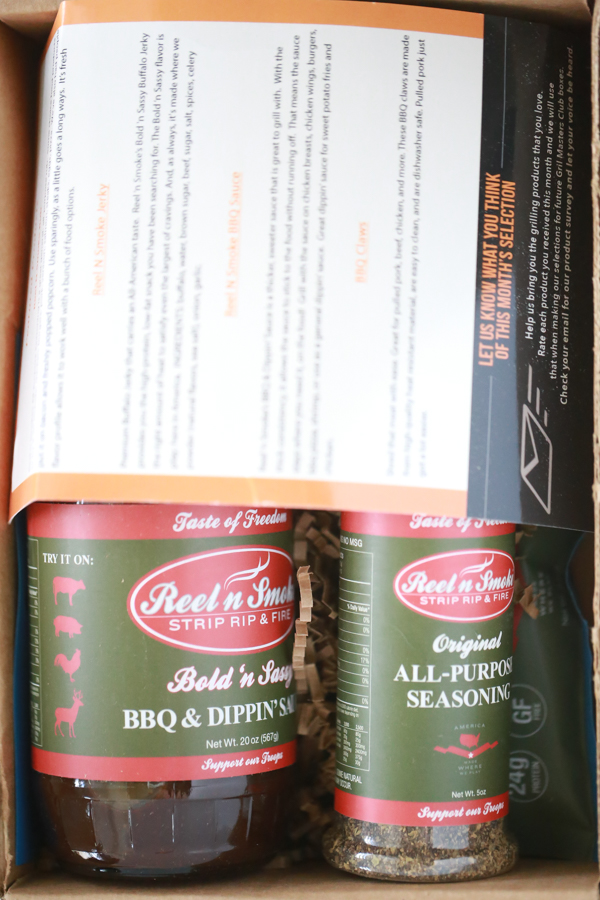 With monthly subscription boxes for everyone, check out this list of monthly subscription boxes to find one that is right for you.
Grill Masters Club Monthly Subscription Box
The Grill Masters Club delivers the best rubs, sauces, marinades, wood chips, new recipes and grilling accessories right to your door every month. If you're an aspiring pit master or know someone who is (your husband or dad, maybe?), the products included in the monthly subscription box cater to you/them.
If variety is the spice of life, then variety should also be applied to grilled meals, right? With a subscription from Grill Masters Club, you can test out a variety of new rubs, marinades and spices to broaden your meat and veggie horizons.
What's in the Box
Since my husband is an aspiring pit master, I decided to go ahead and get him a box to check out. (Please note: Grill Masters Club sent me this box without payment for the purpose of writing this post if I liked the box.)
The Grill Masters Club Monthly Subscription Box arrived via Priority Mail. We were excited to tear into the box to see what goodies had been sent.
You see, that is one of the perks of these subscription boxes. There's an anticipation of knowing something is coming but not knowing exactly what it is. It's super exciting.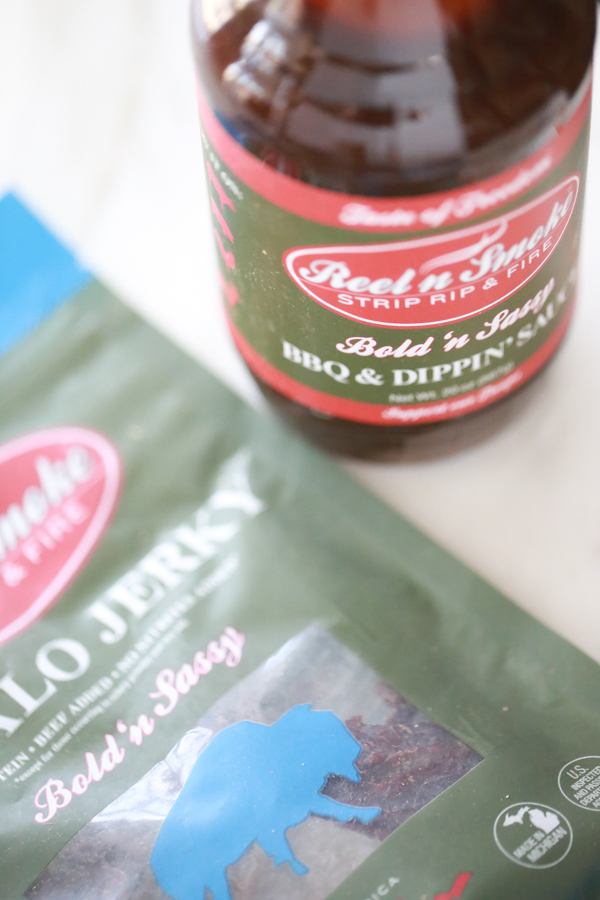 So here's what was in our box.
a recipe card
meat claws
Reel N Smoke seasoning blend
Reel N Smoke BBQ sauce
Reel N Smoke buffalo jerky
Y'all. The buffalo jerky didn't last a day. And I didn't even share. I know this box was for the hubby, but I claimed stake to that jerky, held on tight, and ate every last single piece in the bag.
The collection of products in this box was from the Reel n Smoke Brand. What I love about this brand is that it's made right here in the USA.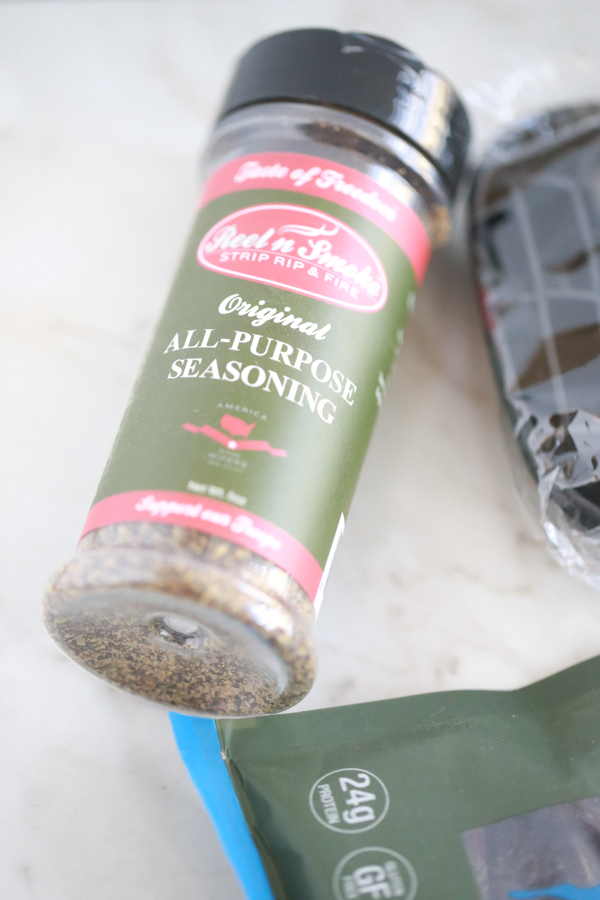 The all-purpose rub is a great general rub that can be used for chicken, burgers, venison, salmon, steaks, and even veggies, eggs, or pizza. Use sparingly though, as a little goes a long way.
If you love a thicker, sweeter sauce, you'll love this BBQ sauce. The thicker consistency means that the sauce won't run off giving you a more flavorful meat.
How Much Does Grill Masters Club Cost?
That depends on the length of your subscription. The longer you subscribe, the better price you'll get on each month's subscription.
1 month subscription is $32.95
3 & 6 month subscription is $29.95/month
12 month subscription is $27.95/month
If you would like to try the Grill Masters Club, click here for more information.
Other Monthly Subscription Boxes: