Springtime is known for perfect weather and is a great time for outdoor play dates. It's also a great time to refresh and update wardrobes. This spring let your children express their own personal style with a comfortable selection of spring styles at Oshkosh B'Gosh.
This post is sponsored by Everywhere Agency on behalf of OshKosh B'gosh; however, all thoughts and opinions expressed are my own.
I love watching the world around me blossom and change as spring arrives. The colors, the sights, the sounds – I love it all. I think it's the perfect time to update the wardrobe to reflect the newness the season brings.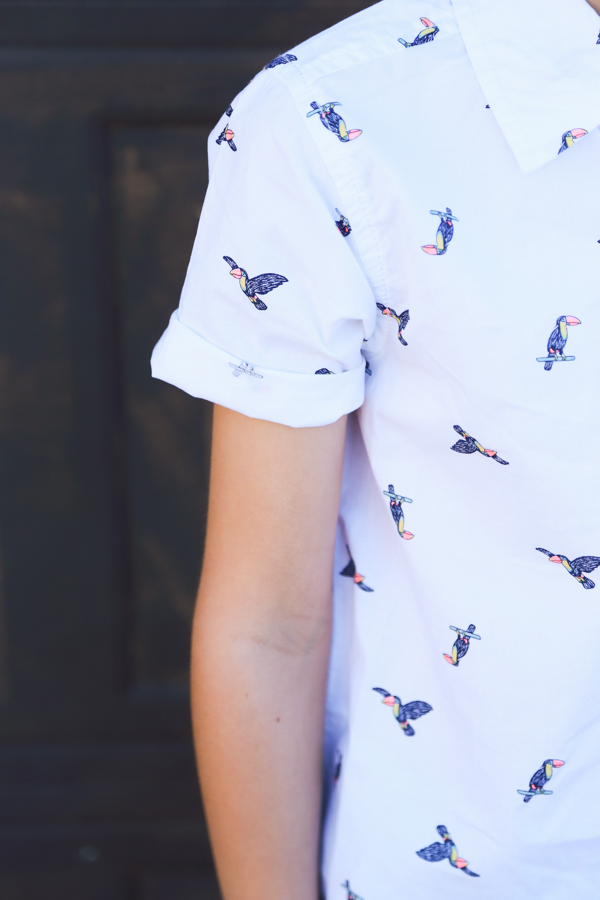 Just like spring cleaning the house, spring cleaning the closet is important. A great place to start is the new spring styles at Oshkosh B'Gosh. Gone are the days of the heavy layering and bulky bundles. It's time to welcome in the comfortable and stylish spring wardrobe.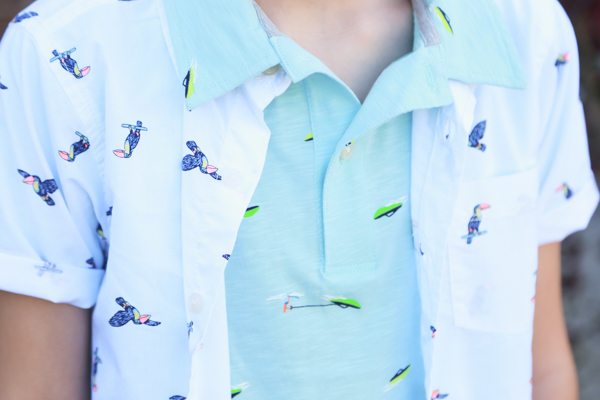 Spring Styles at OshKosh B'gosh
Put away the dark and dingy colors and replace them with bright, colorful pieces that are reflective of the new season.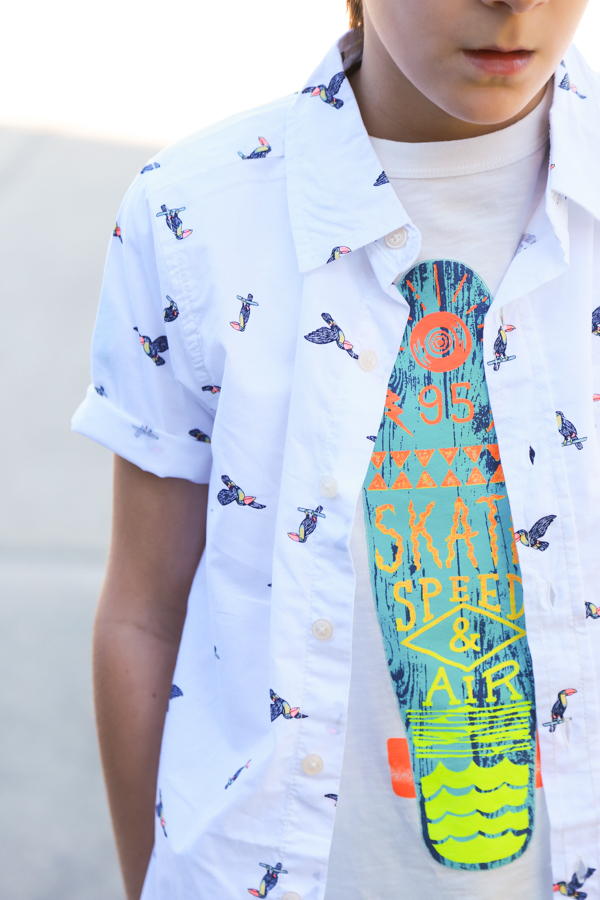 There are so many vibrant selections in the new Spring Collection available at OshKosh B'gosh. Think bright colors, boats, birds, sharks, surfboards, fish, scuba divers – all things that reflect being outdoors and enjoying warmer weather.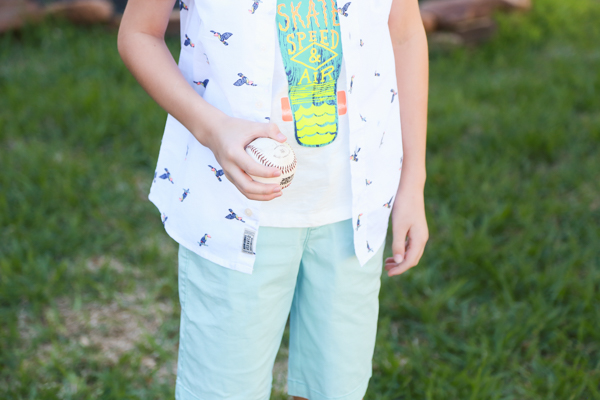 With styles and prints kids love, it's a great way for your kids to wear fashionable, age-appropriate outfits at a price point that won't blog the budget.
How to Get the Best Bang for Your Buck
Shop during sales. I know this goes without saying, but shopping during sales is a great way to update your wardrobe on the cheap. I hardly ever pay full price for anything. If I find something I like that is not on sale, I keep track of what it is and where it's at on my phone and keep checking back for a sale. You can save tons this way.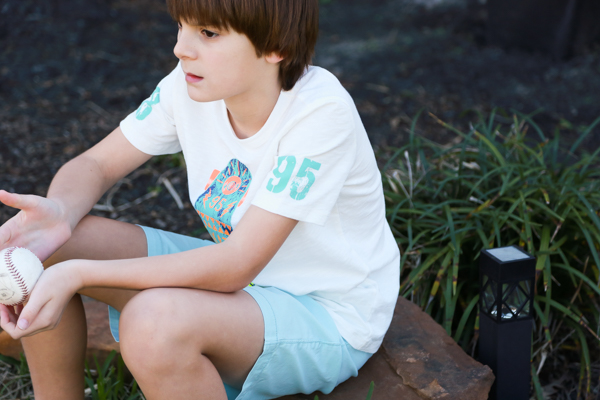 Use coupons to even further your savings. I like double-dipping on savings. A coupon combined with a sale is an even better way to get the best bang for your buck. Of course you'll need to read the fine print on the coupon, but most times you can combine a sale with a percent off or dollar amount off coupon. Since there's a sale happening now, make sure to take advantage of these great deals by combining with this coupon code – in store: 037686 / online: OKBG3434. To find a store near you, click here.
Buy versatile pieces that you can mix and match. This is probably one of the easiest and cheapest ways to get the most out of your wardrobe. With the 5 pieces that we bought from Oshkosh B'gosh, my son can mix and match the pieces to get 10 different outfits. I spent right at $50 for these pieces, with a sale and 20% off coupon, so it works out to be about $5 an outfit. That's not bad for adorable kids style, y'all.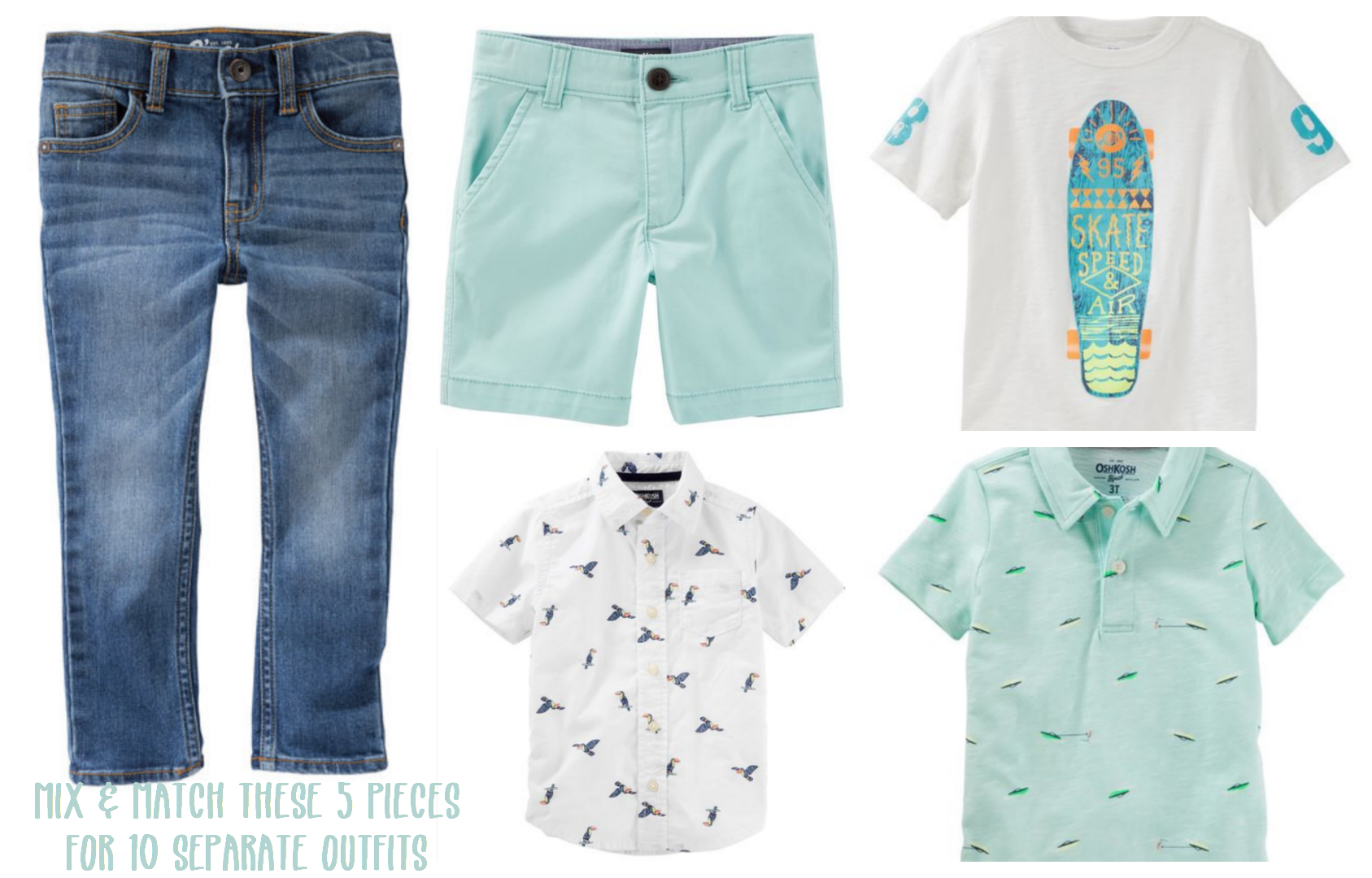 Layer tops for a different look. I know we layer a lot during the winter to stay warm, but you can also pile on light layers during the spring for a fashionable look. Layering tshirts, polos, and button-ups aree a great way to get a different look with the pieces you already have. When you're shopping, keep this in mind and buy pieces you can use with some of the clothing you already have in the closet.
OshKosh B'gosh styles featured in this post:
With some key pieces in your wardrobe you can create multiple, fashionable outfits. When you're out shopping, keep these tips in mind to keep your budget in check.
Do you have any other tips?

Back to School Style Tips on a Budget