Looking for a quick & easy teacher appreciation gift? Print out this Changing the World One Student at a Time printable, frame it, and call it a day.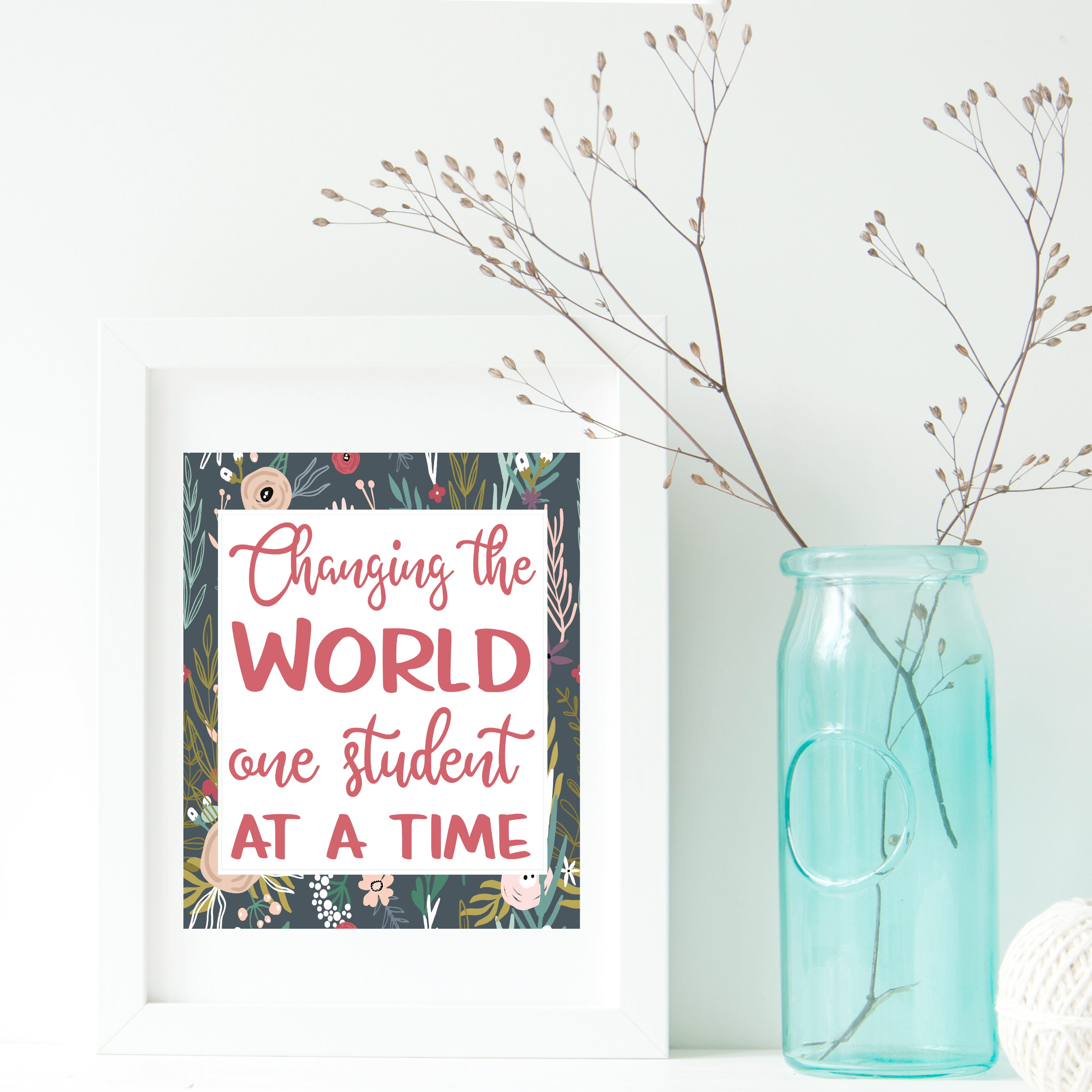 When my children were in school I tried to make it a point to always let their teachers know just how much I appreciated them.
Whether it was a handmade gift, a store-bought gift, or a gift card, I wanted them to know that I saw their hard work and dedication to the children in their classroom.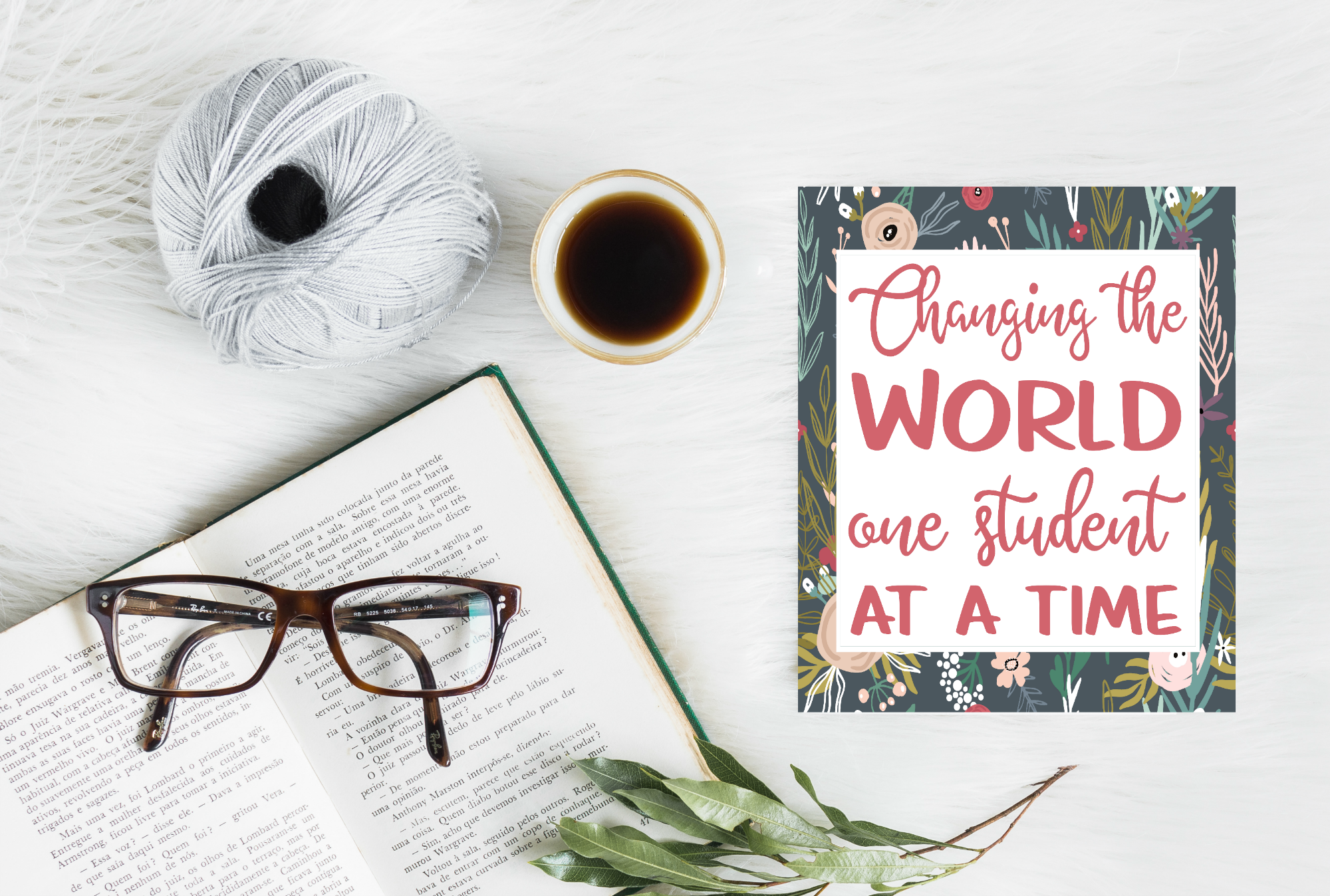 I didn't always spend a lot of money on their gifts, but I always tried to make sure the gifts I gave them were heartfelt and unique, no matter how inexpensive they were.
Whether I'm spending $5 or I'm spending $50, I want to make sure they enjoy their gift.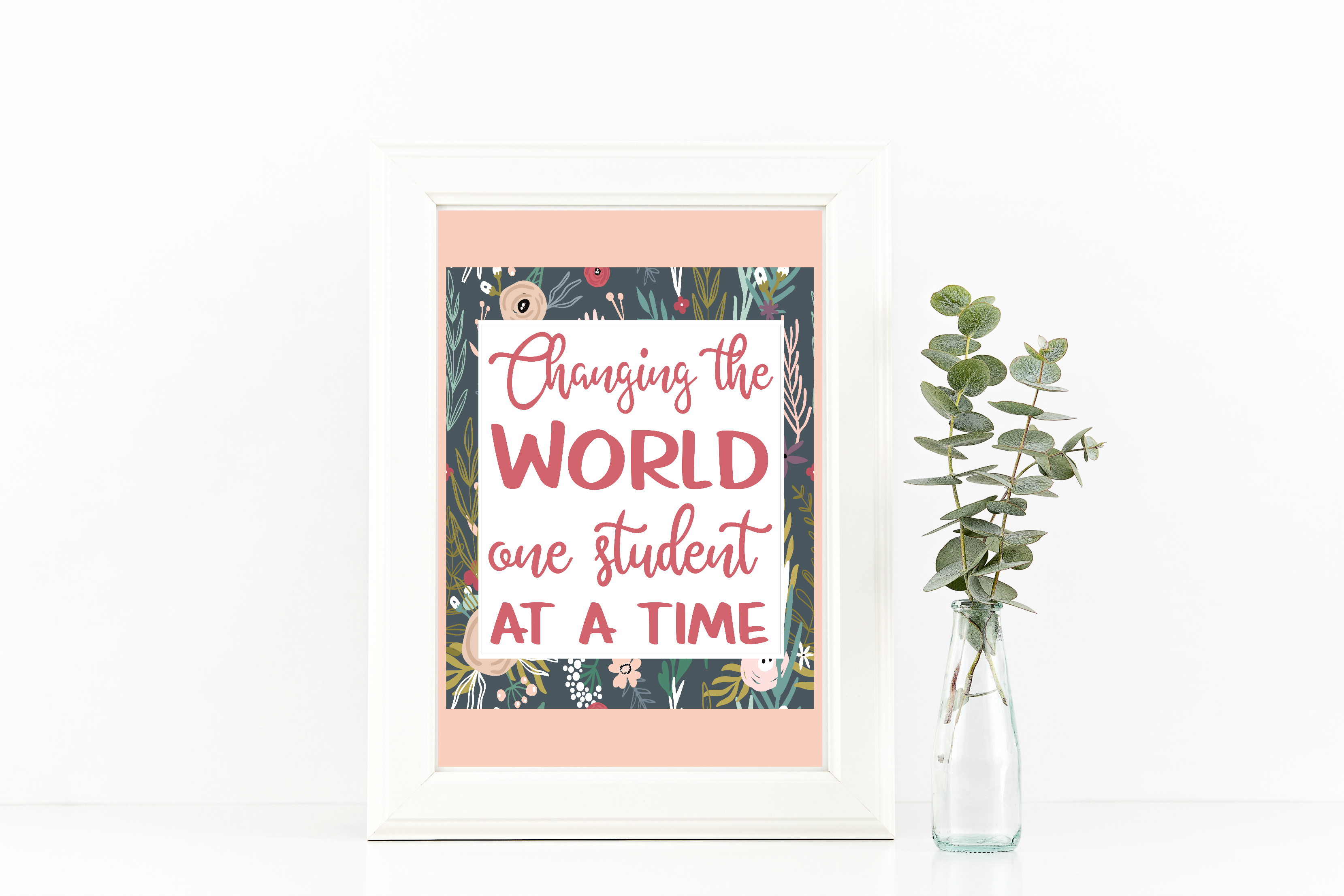 Being a teacher definitely isn't an easy job, especially when you're dealing with children that aren't your own. I remember being in school and seeing the things that went on. But what I remember the most are the teachers that truly cared. Those teachers will forever have an impact on my life.
I remember the thoughtful words. I remember the encouragement. I remember the words of wisdom they spoke into my life.
Teachers truly are changing the world one student at a time.
This Changing the World One Student at a Time printable is a great way to show that special teacher just how special they are. I'm sure that teaching is a hard job without many thanks. But it doesn't always have to be that way. Go out of your way today to make a teacher feel special.
Changing the World One Student at a Time Printable
What You'll Need:
at least an 8.5″ x 11″ frame
To make this super cute teacher appreciation gift, simply print out the free printable on the best print setting your printer allows. If you want a smaller print to put in a smaller frame, make sure you change the settings to reflect the size you need.
Put the print in the frame. If you want, you can have your child write a small message on the back of the frame with his/her name and year so that it will be something the teacher can look back on years from now.
Don't forget to pin this to your favorite Pinterest board so you don't lose it. I've included a pretty pinnable image for you to use to make it easy! Also, I want to be friends. Follow me on Pinterest for lots of great DIY's, recipes, and more!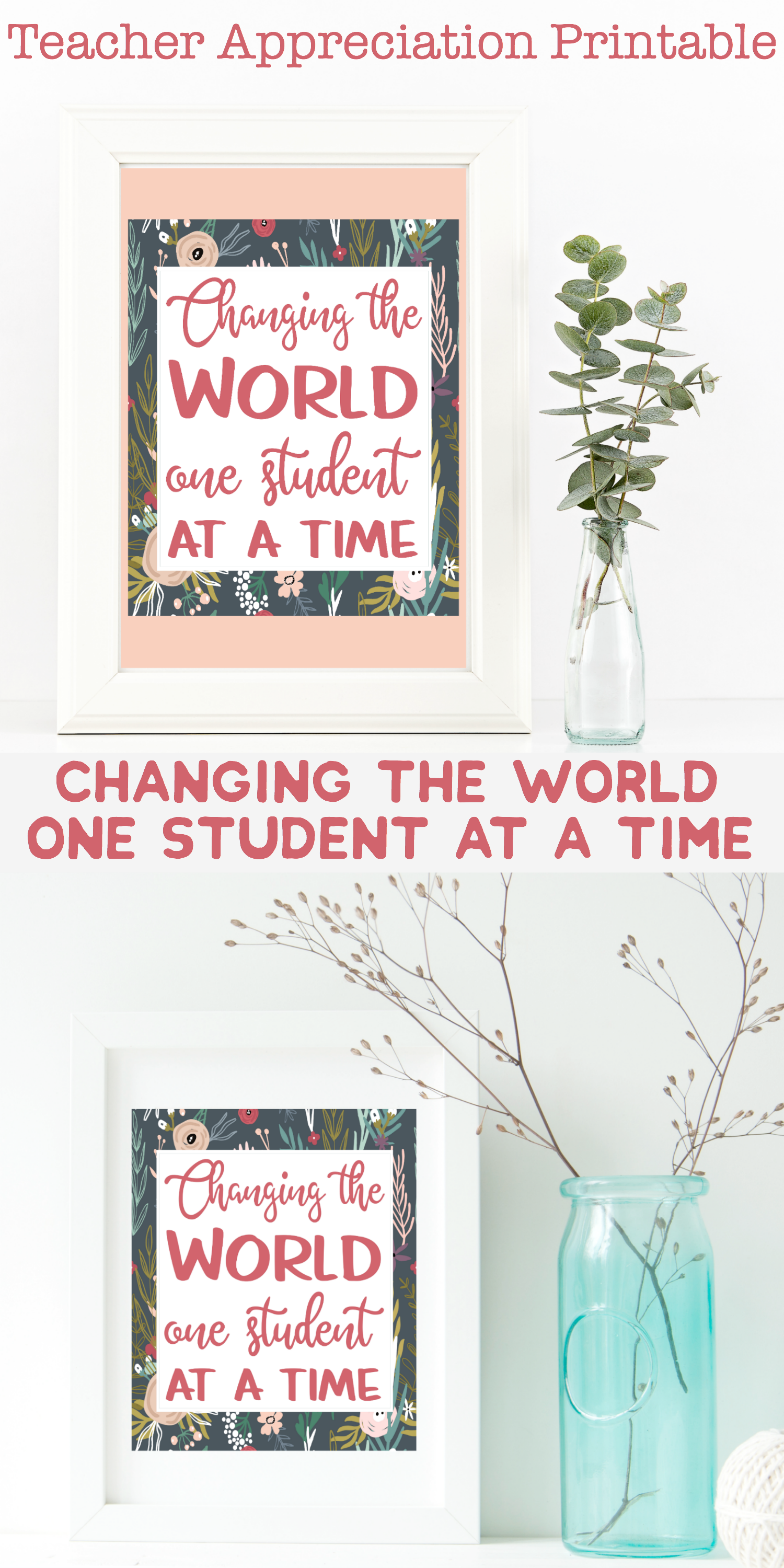 Teacher You Have a Heart of Gold St. Patrick's Day Gift Idea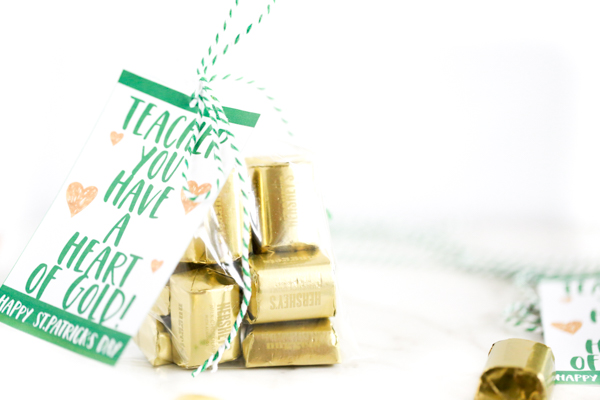 Back to School Teacher Survival Kit