If your children love playing with slime as much as mine do, then they'll love this super easy to make Edible Marshmallow Slime. It's a totally fun sensory experience for play time.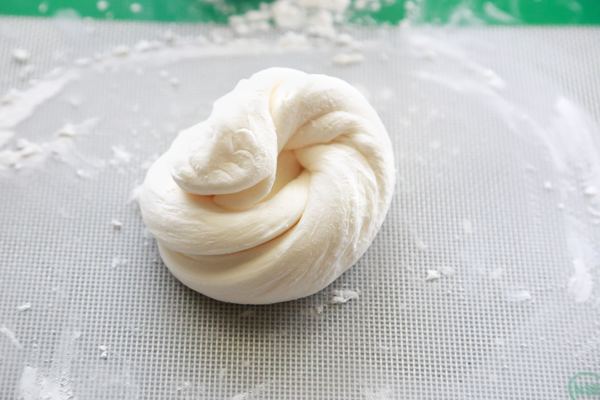 Although my children are older now and don't stick everything directly into their mouths, I know that is still a concern for many parents. With many slime recipes calling for ingredients that aren't safe for consumption, I wanted to share this totally satisfying Edible Marshmallow Slime.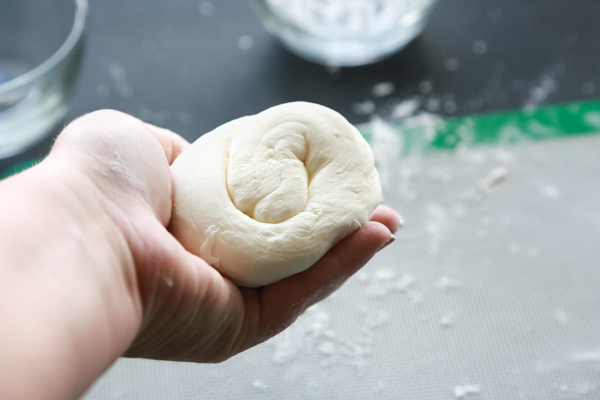 With ingredients you probably already have on hand and this easy to follow tutorial you'll know how to make edible marshmallow slime in no time.
Edible Marshmallow Slime Recipe
Edible Marshmallow Slime Ingredients
1 1/2 tablespoons oil (I use vegetable but you could use coconut)
1 1/2 – 2 tablespoons corn starch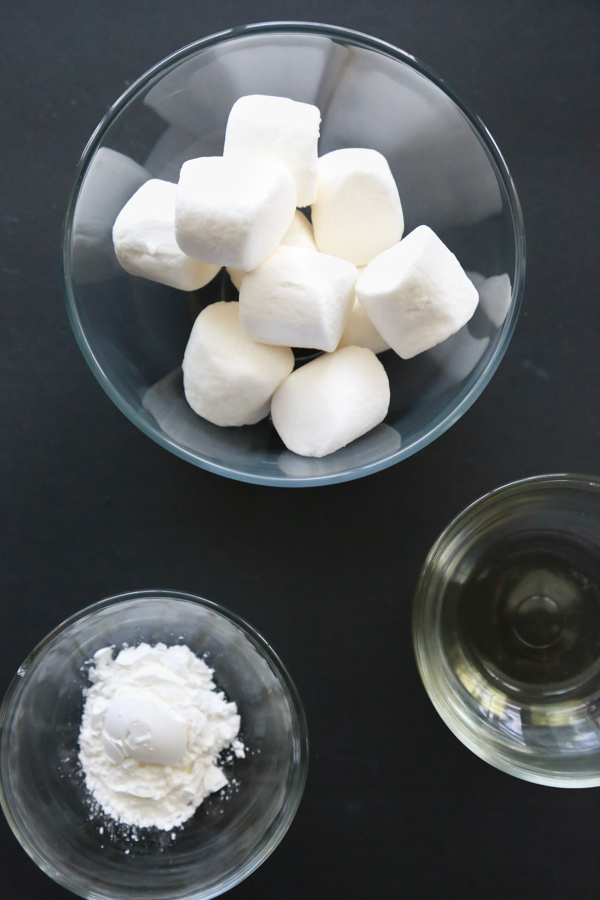 Note: I like to make bigger batches of slime because I feel like it's more fun to play with, but feel free to split the recipe in half. The photos show the size you'll get with these exact measurements.
How to Make Edible Marshmallow Slime
Note: Although this edible marshmallow slime recipe is easy to make, adult supervision is highly recommended. When the marshmallows come out of the microwave, they are very hot. Please use caution. I am not responsible for any injuries sustained in making any recipes or crafts on the site.
Put the 10 marshmallows into a microwave-safe bowl. Pour oil into the bowl with the marshmallows.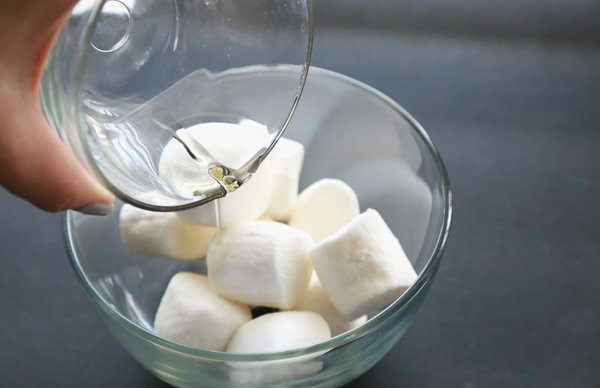 Put bowl in the microwave and heat for about 20 seconds. Remove from the microwave carefully in case bowl is warm to the touch.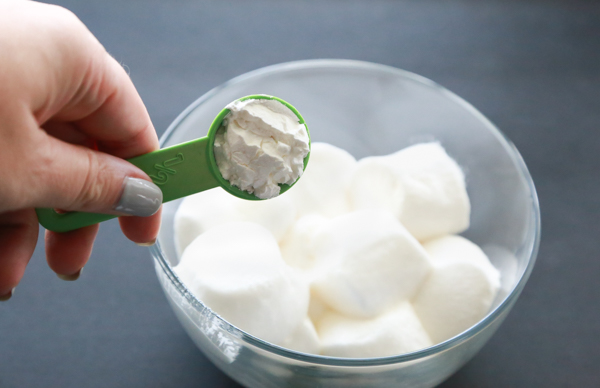 Pour in 1/2 tablespoon of corn starch and stir. Then, add in an additional 1/2 tablespoon of corn starch and stir again.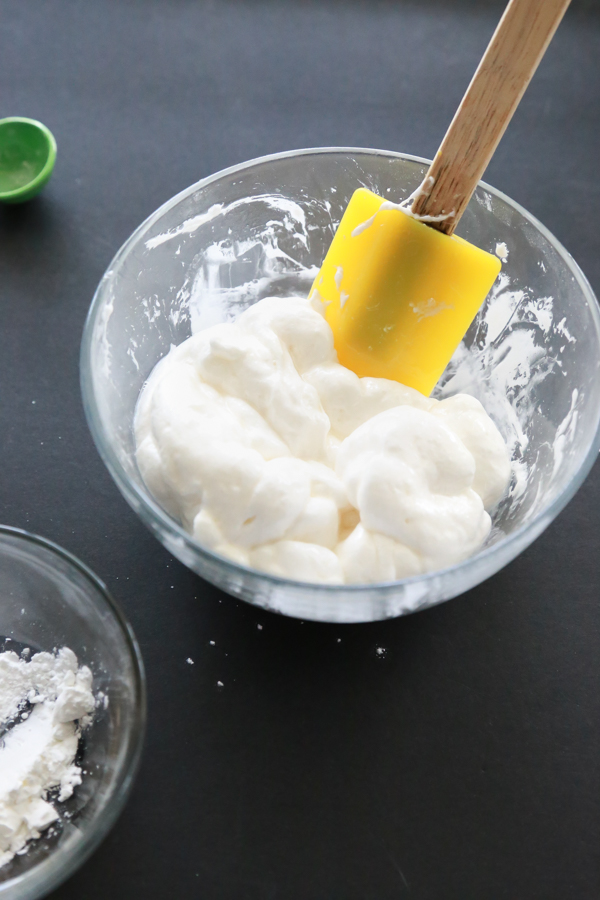 Allow the marshmallow mixture to cool in the bowl before transferring to a hard, flat surface. I love using silicone mats for making slime. They keep my surfaces clean and they're so easy to rinse and clean off. Once the mixture is no longer hot, transfer to a corn starch dusted surface and sprinkle more corn starch over the top.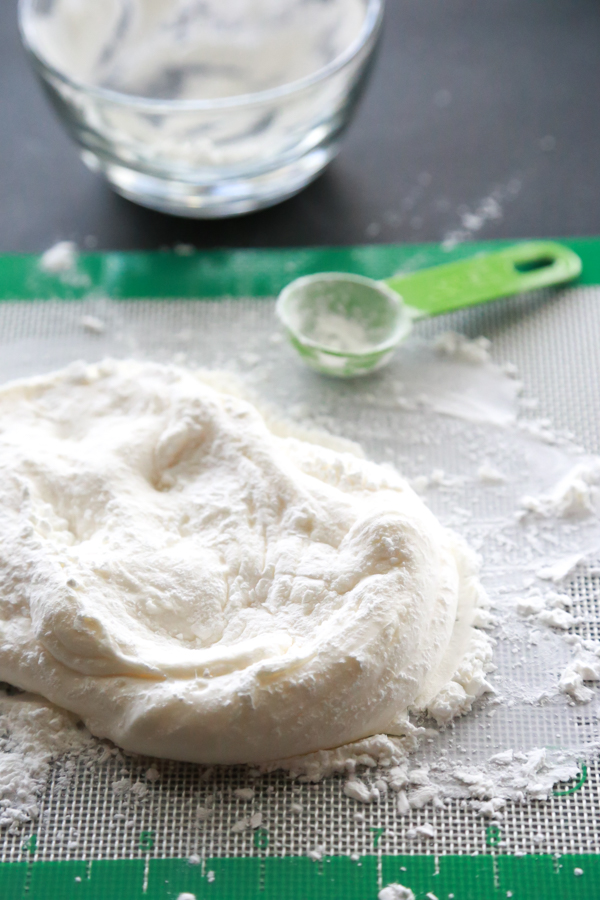 With a little corn starch on your hands, begin kneading the edible marshmallow slime. If the marshmallow slime is still too sticky, keep adding more corn starch, just a little at a time. Like a regular slime recipe, it helps to knead and pull on the slime to get it the consistency you want it.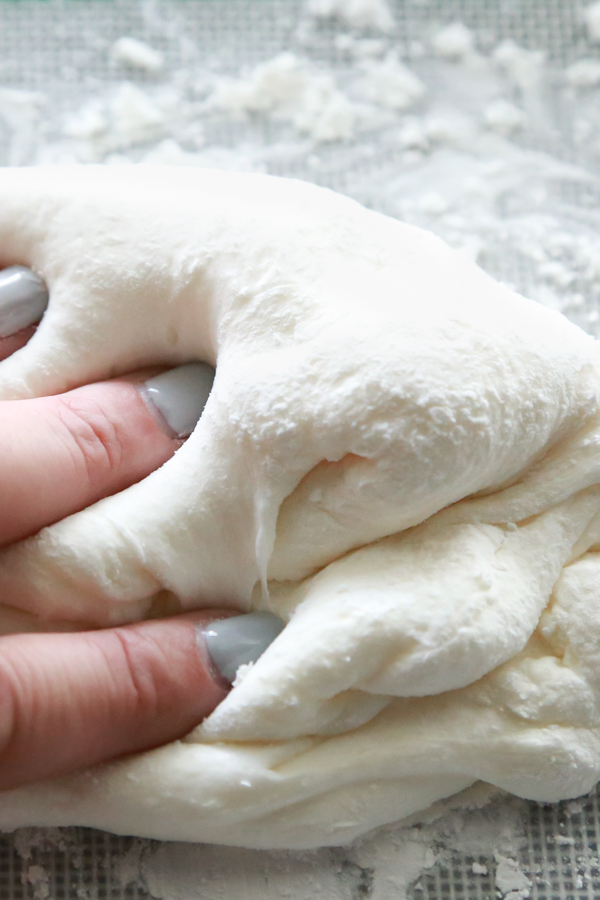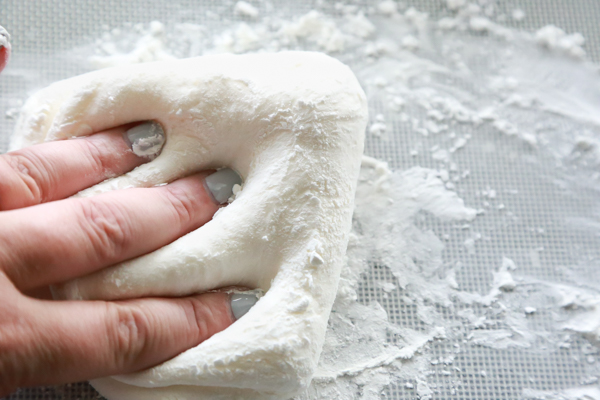 Tip: Make sure you only add extra corn starch in small amounts. The more corn starch you add the more stiff the edible marshmallow slime becomes.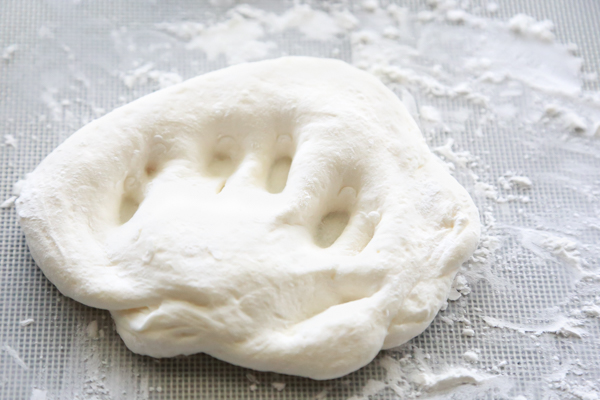 What Makes Marshmallow Slime Edible?
Because the three required ingredients are all food safe ingredients, this Edible Marshmallow Slime is safe for consumption. However, I do not recommend that you serve it as a snack. I really only put that it's edible so that you know it's safe for younger children who seem to put everything in their mouth.
If your kids want to take a small taste just to see what it tastes like, that's totally fine too. I would just really limit how much they actually eat of this Edible Marshmallow Slime.
Playing with Marshmallow Slime
Kids love playing with marshmallow slime because it smells good, it feels good between your fingers, and it's just a super soft slime.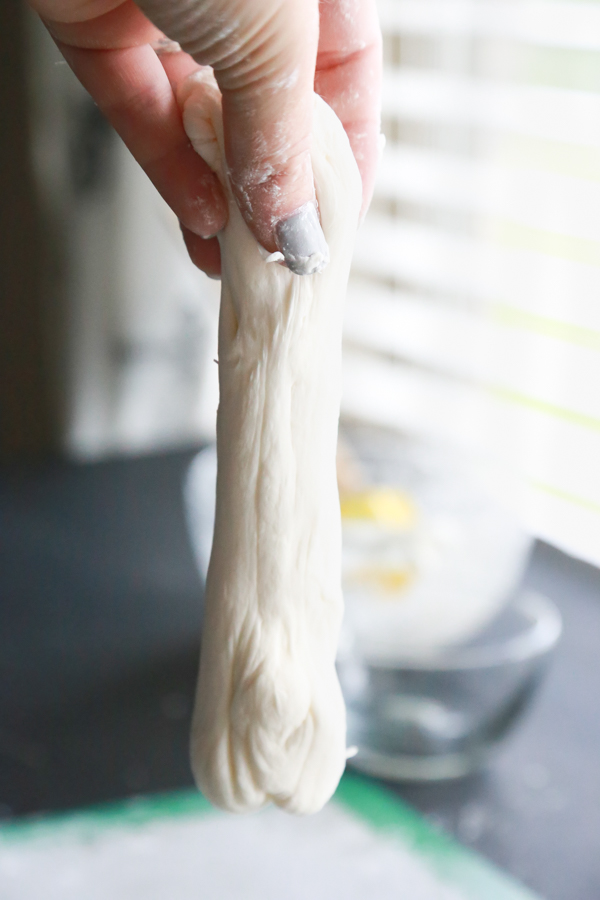 If you've played with other slimes then you know that they can be really oozy and stretchy. Edible Marshmallow Slime is stretchy too, but it's a lot more squeezable.
Unfortunately, like some other slime recipes, this Edible Marshmallow Slime will not last very long. But, it's super fun to play with while you can.
Don't forget to pin this Edible Marshmallow Slime recipe to one of your favorite Pinterest boards so that you don't lose it.

Need more fun things to do with your children? Try some of these: