As much as I adore technology, I still love the traditional pen and paper method to keeping me on track. If you're the same, print this FREE Printable Lunch Box Planner to help you plan lunches.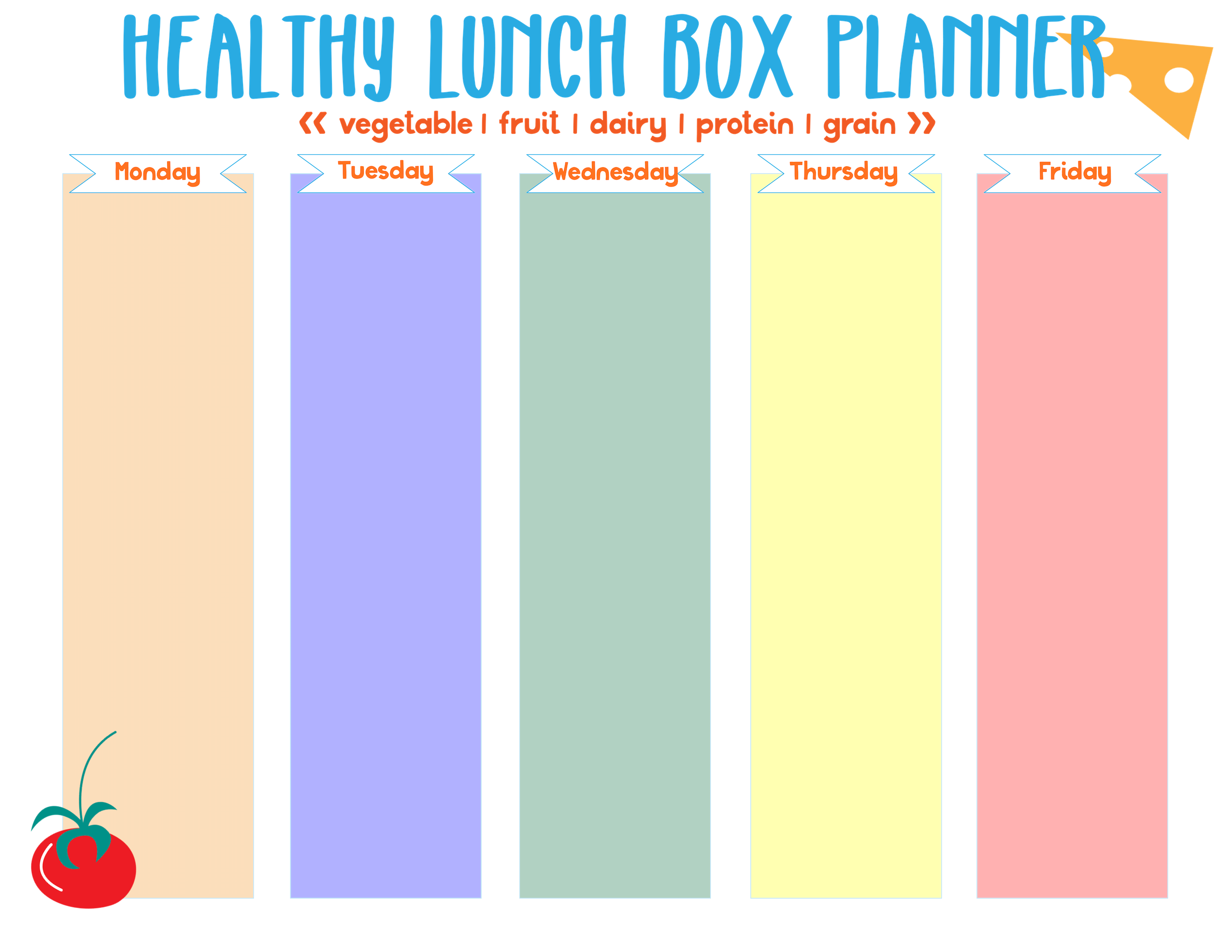 I recently wrote a post on how to make a healthy school lunch so I thought I would share this lunch box planner printable that I mentioned in the post. This free printable is a great way to plan ahead (YAY!) and allow your children the opportunity to have a say in what you put in their lunch box each day.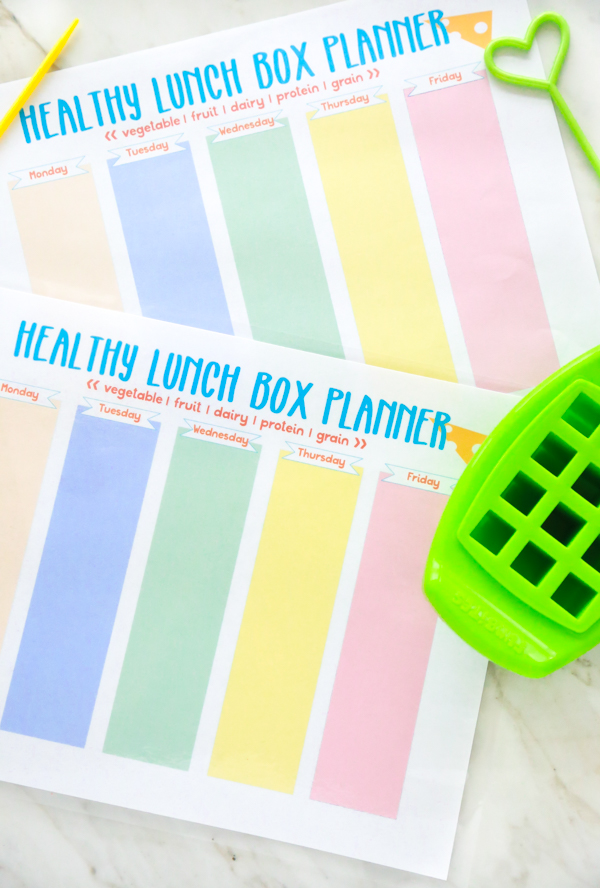 Note: If you need a little bit of help in figuring out what to put in your child's lunch, I've shared some of the tips that I follow for my own children here.
Have you heard that saying, "If you fail to plan, you fail to plan?" That's pretty much how I try to live my life. I try to plan for everything. Sometimes I don't and I instantly regret it. There's just such great satisfaction in planning AND succeeding.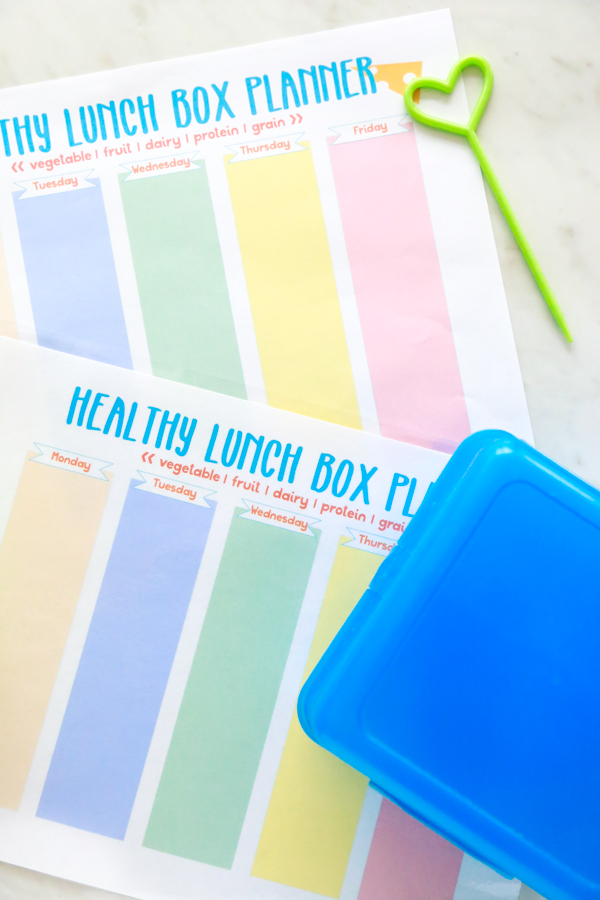 High five, fellow planners!
Free Printable Lunch Box Planner
With the new school year coming up I wanted to provide you with this Printable Lunch Box Planner so that you could be the BEST school lunch maker ever! I can't even count how many times I've had teachers complement my kid's lunches. I'm totally not bragging or anything here just proving my point that planning is key here.
A little bit of planning really does go a long way.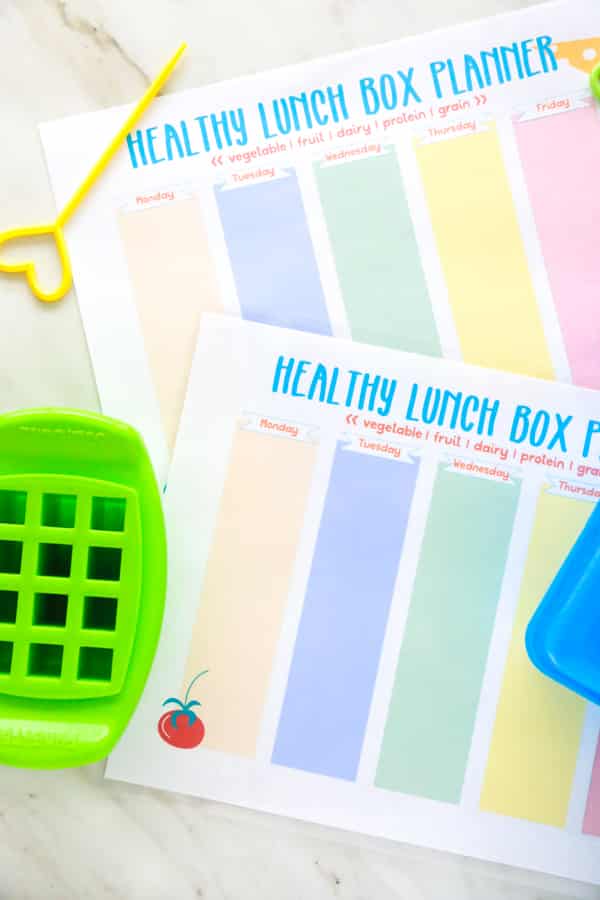 Like most of us, every year I would have the best of intentions to give my children healthy and exciting lunches. But before long I was packing peanut butter and jelly sandwiches more times than not. There's nothing wrong with that, but just like me, I'm sure my children got tired of eating the same thing all the time.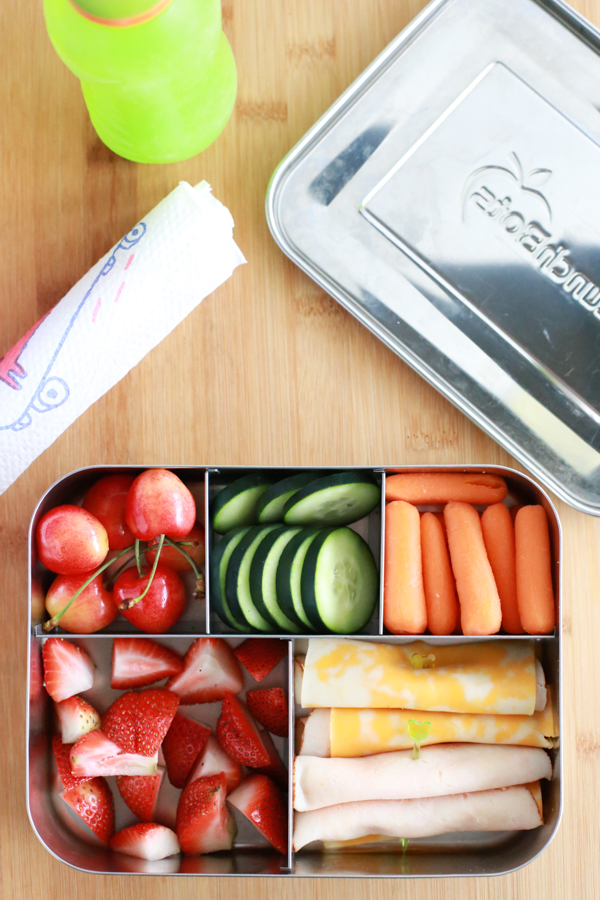 Luckily, this lunch box planner is incredibly simple to use and will hopefully keep you on track and organized.
Lunch Box Planner Printable
With the lunch box planner printable, I'm able to plan ahead so that I don't have to rely on the good 'ole PB&J to fill the lunch box. My kids also have the opportunity to tell me what they want.
Even if you don't have children, or they've already flown the coop, it's a great way for you to plan your own lunches as well.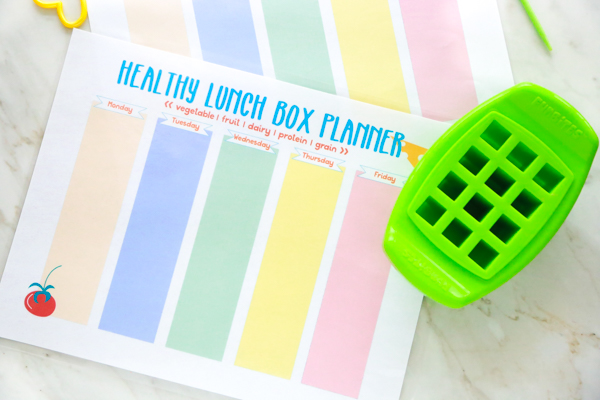 I've used this printable lunch box planner in two different ways. At first I was printing a new one each week. It dawned on me that I could save a little bit of paper and ink costs by laminating it and reusing week after week. But it's totally up to you how you want to use it.
You don't need any fancy paper for most of the printables that I make and offer for free, y'all. For a good, multipurpose paper I recommend this paper from Amazon. It's just a regular paper and is one of the better paper deals that I've found.
However, if you want a thicker paper, like a cardstock, I recommend this cardstock from Amazon. It's pretty much the cheapest of the cardstock that I've found, used and loved. The thickness is perfect for most projects but not too thick where it jams the printer.
Note: I made the free printable in bright, vibrant colors, but feel free to print it in black & white mode to save on ink.
Don't forget to pin this to your favorite Pinterest board so that you don't lose it next time you need it.


Free Printable Homework  Planner