Halloween month is here and we're starting things off with a great book and giveaway. If you haven't read The Mortification of Fovea Munson, make sure you enter to win below in the giveaway widget. A special thank you to Disney Book Group for sponsoring the giveaway.
Seventh grade is hard enough, but for Fovea, it's a little bit harder than the average middle schooler. You see, her parents own a cadaver lab where they perform surgeries on dead bodies. For all her seventh grade classmates, it's a little weird – and gross. But to make matters even worse, Fovea's summer camp plans fall through and now she's stuck working at her parent's lab all summer.
Yuck!
Then, one day, three disembodied heads, left to thaw in the wet lab, start talking to her out loud in what seems to be a nightmare or bizarre hallucination. But Fovea will soon learn that it is not. These three somebodies want something. They all need a favor.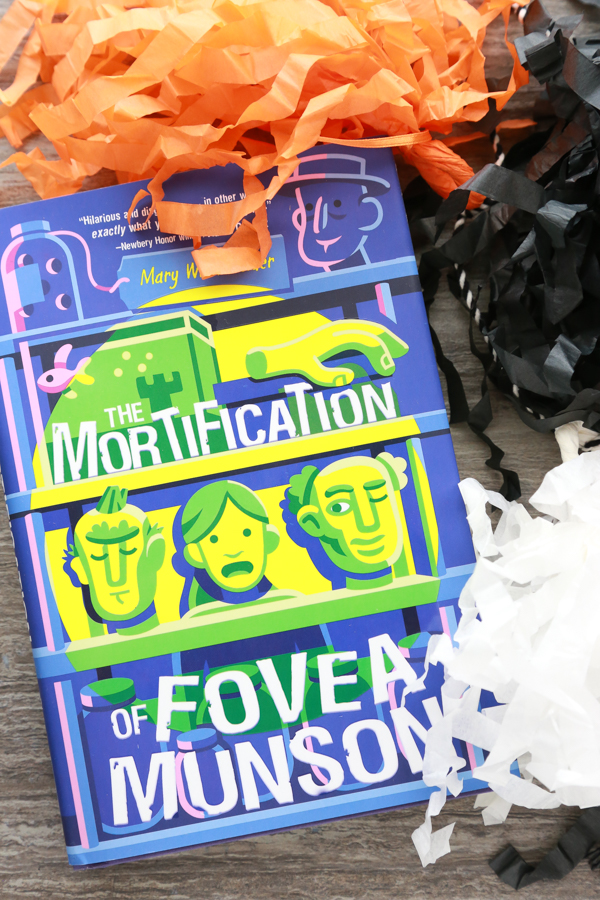 This book is a great read for ages 8 – 12 and is available in stores now. With a madcap sense of humor and a lot of heart (not to mention other body parts), this is a story about finding oneself, finding one's friends, and embracing the moment.
Middle school years are hard. It's so important to find yourself, your friends, and embrace all the moments that come your way.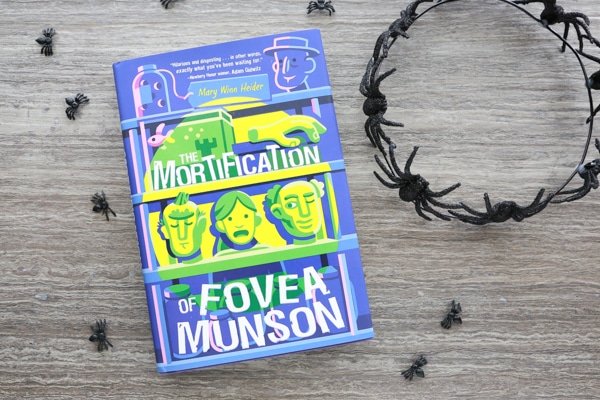 If you want to make a Spider Crown like the one shown above, head on over to my Spider Crown Tutorial for step-by-step instructions. It's really easy to make and a perfect accessory for Halloween, whether you're dressing up or not.
To see what everyone is saying, follow the #MortificationOfFoveaMunson hashtag. You can also follow Disney-Hyperion on Facebook, Instagram and Twitter.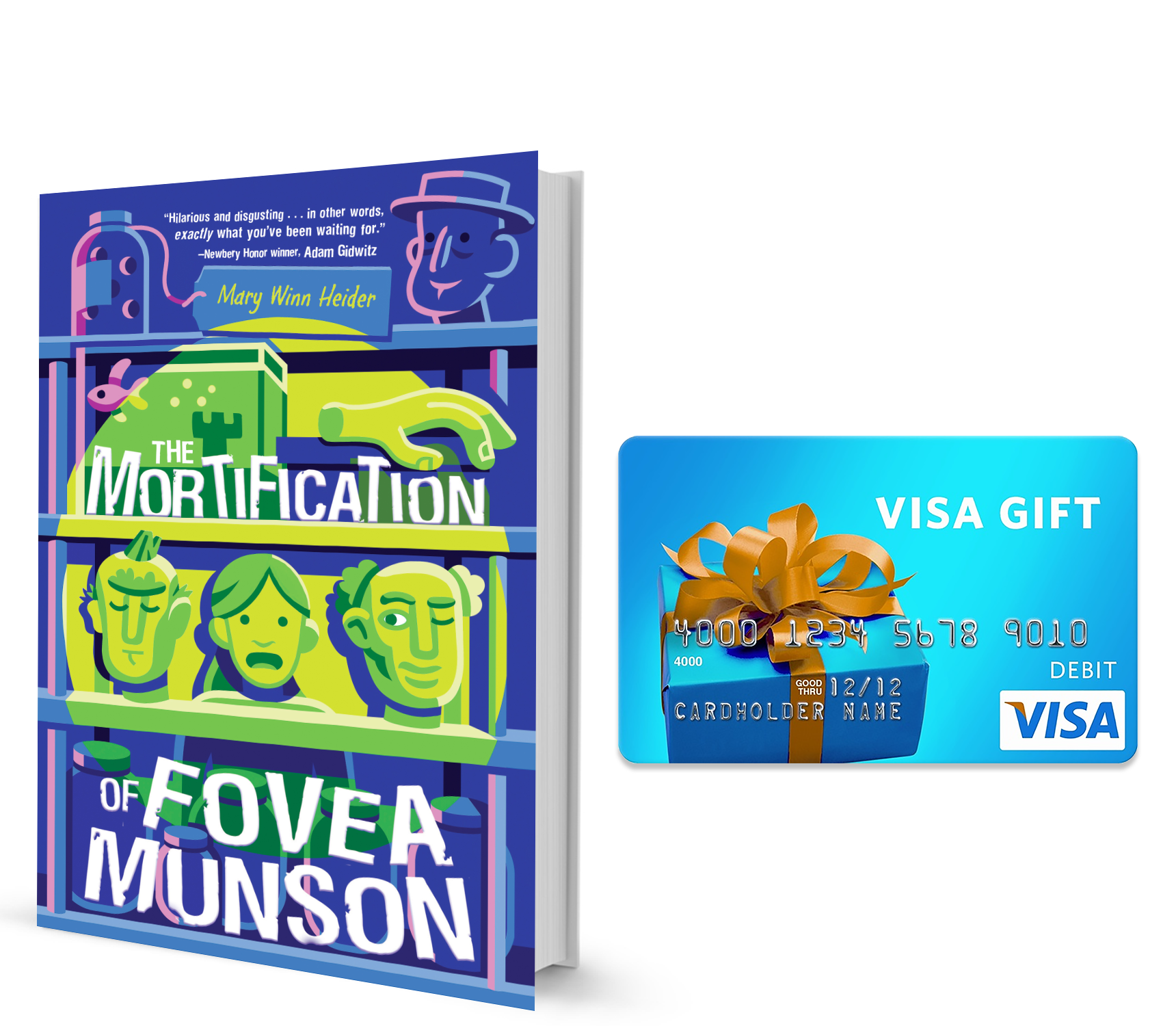 You ready for the giveaway? Enter in the widget below for your chance to win a $50 Visa gift Card and a copy of The Mortification of Fovea Munson.