Give your guests a little chuckle when they come over on Thanksgiving Day. Print out a copy of this Pour Some Gravy on Me Thanksgiving printable for cheap and easy Thanksgiving decor.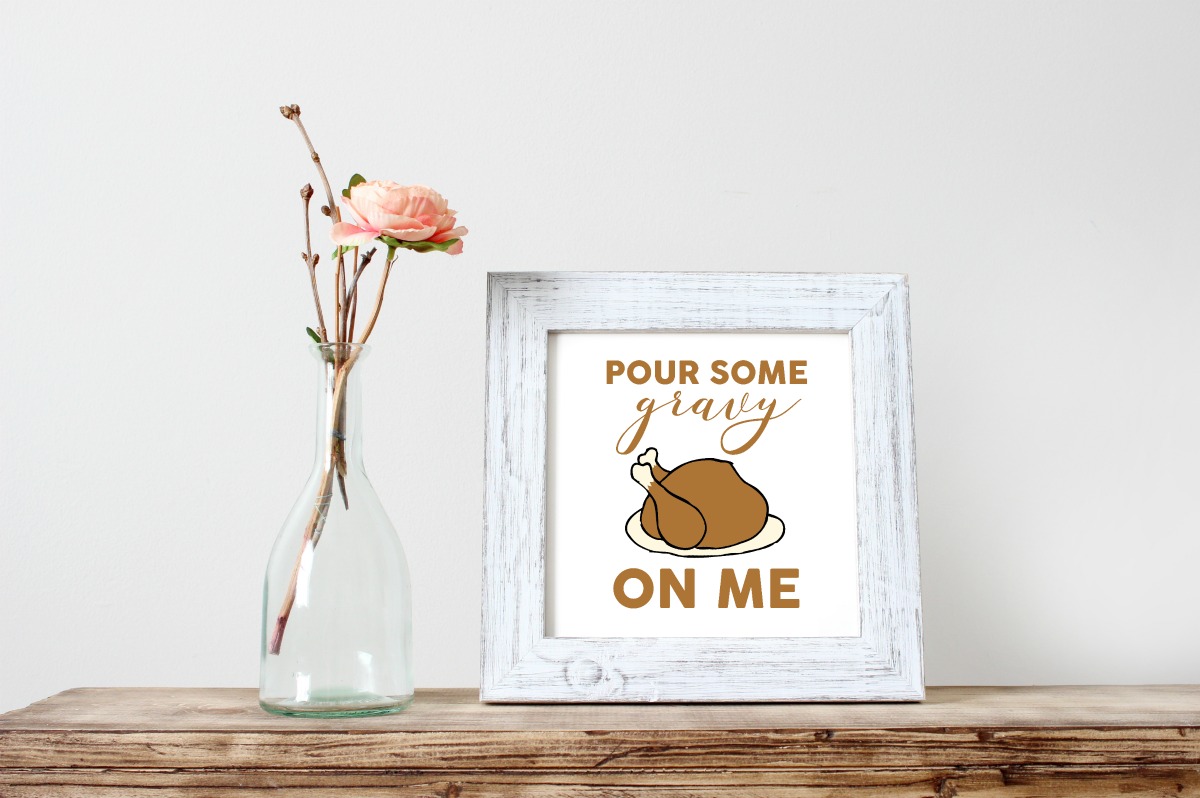 Thanksgiving Decor
I always feel like Thanksgiving gets the short end of the stick when it comes to celebrating and decorating. Stores put out Halloween stuff as early as July and then shortly after start with Christmas. But where's all the Thanksgiving stuff, y'all?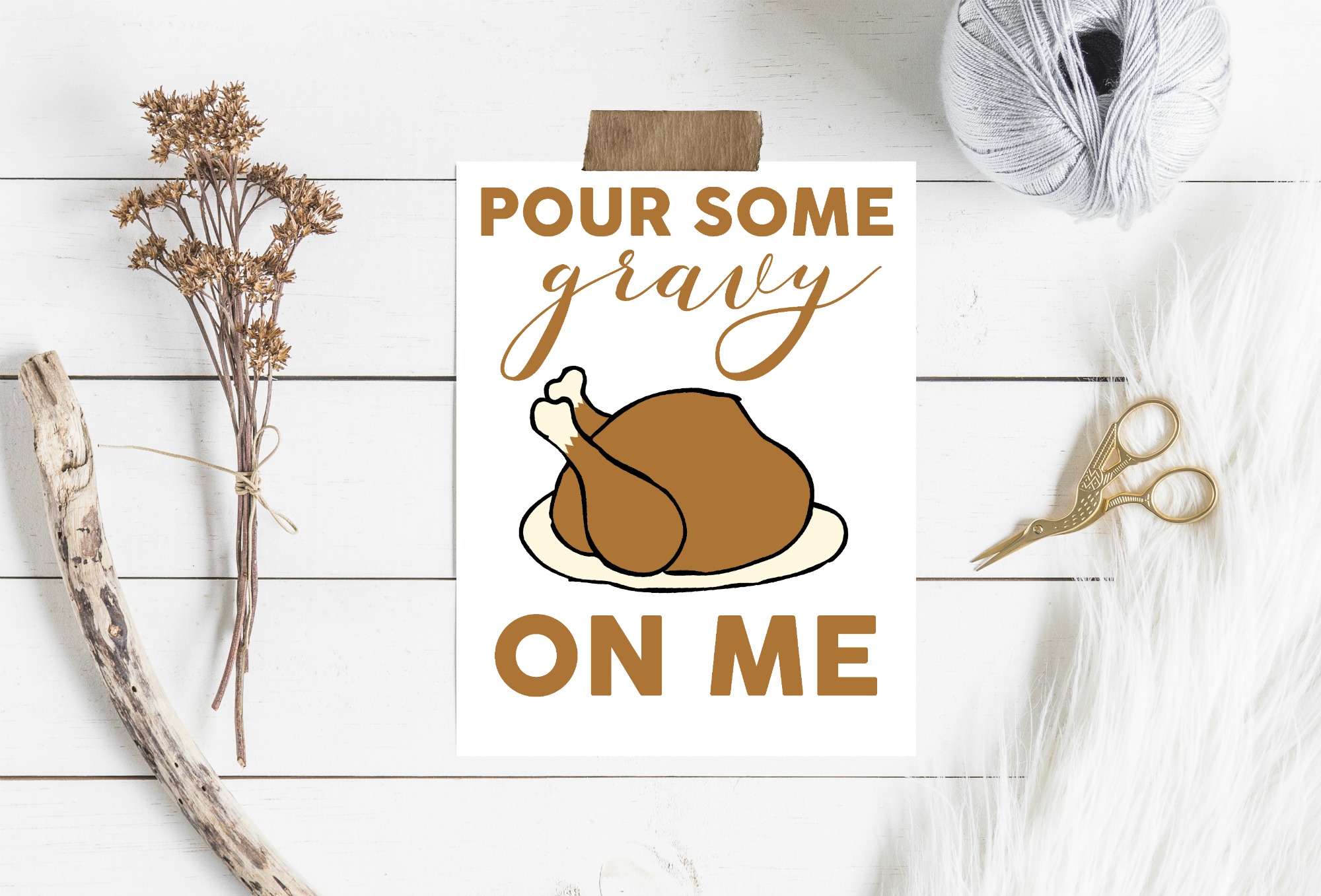 I need some more Thanksgiving decorations in my life. Halloween and Christmas I've got covered – but Thanksgiving is a struggle for me.
Thankfully some of my Halloween decor can double as Thanksgiving decor, but I still need more.
Pour Some Gravy on Me Printable
So I took matters in my own hands and made this funny Thanksgiving printable.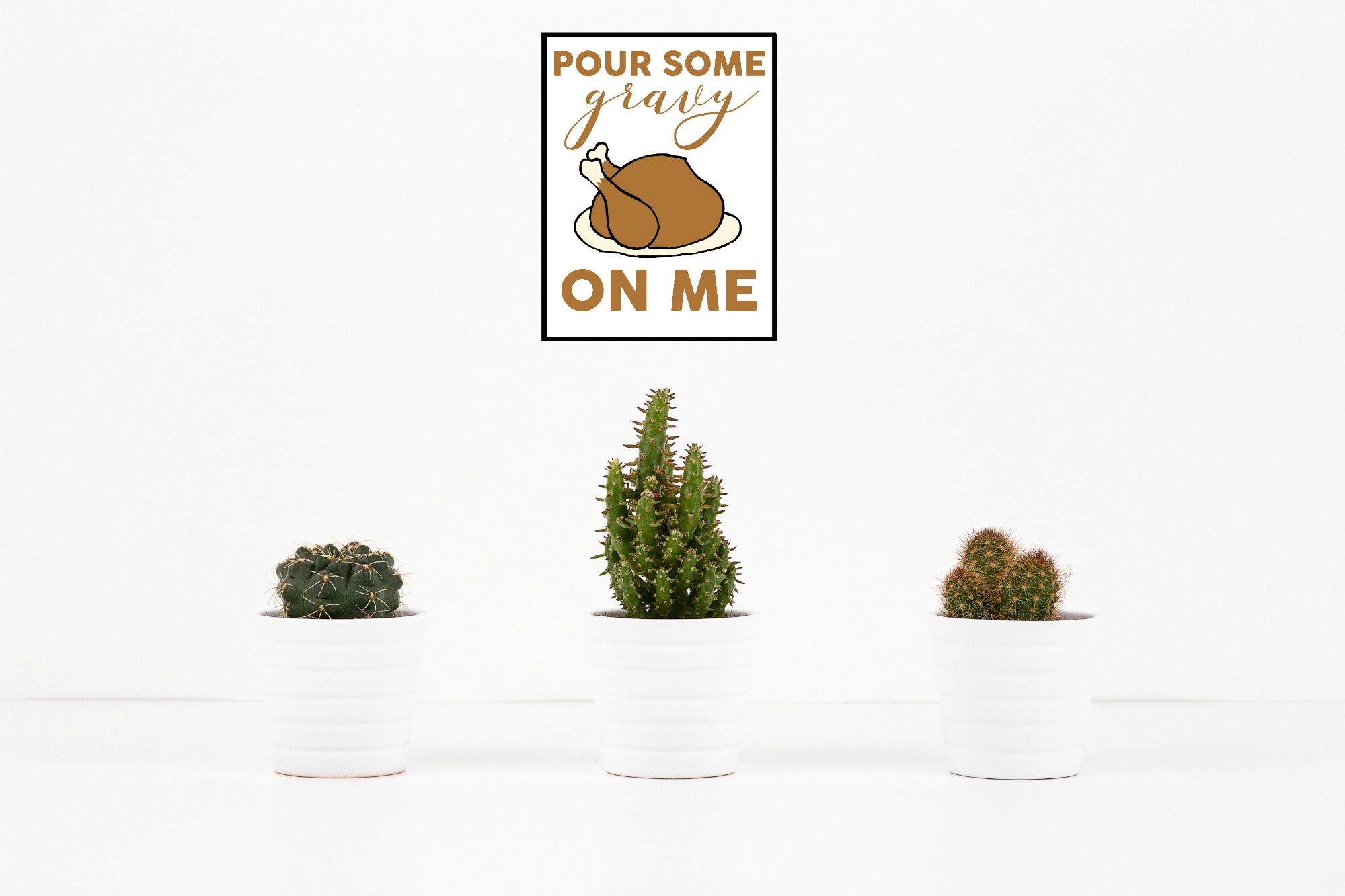 I made this in a 8.5 x 11 print but you could always print it larger or smaller. All you have to do is print the free printable, put in a frame, and then hang.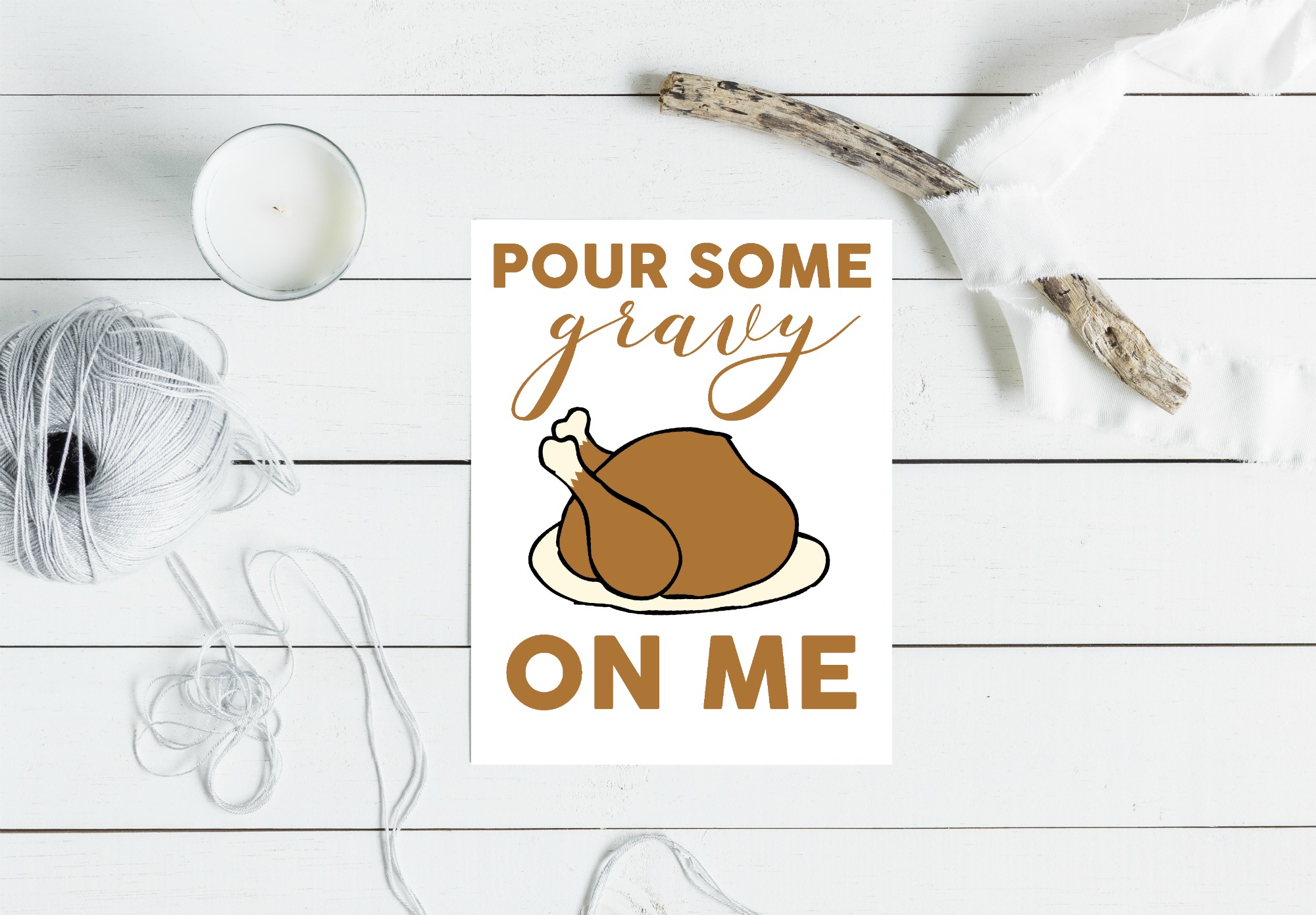 You don't need any fancy paper for most of the printables that I make and offer for free, y'all. For a good, multipurpose paper I recommend this paper from Amazon. It's just a regular paper and is one of the better paper deals that I've found.
However, if you want a thicker paper, like a cardstock, I recommend this cardstock from Amazon. It's pretty much the cheapest of the cardstock that I've found, used and loved. The thickness is perfect for most projects but not too thick where it jams the printer.
Like this Thanksgiving printable? Don't forget to pin it to one of your favorite Pinterest boards. It would fit in nicely with Thanksgiving and DIY boards.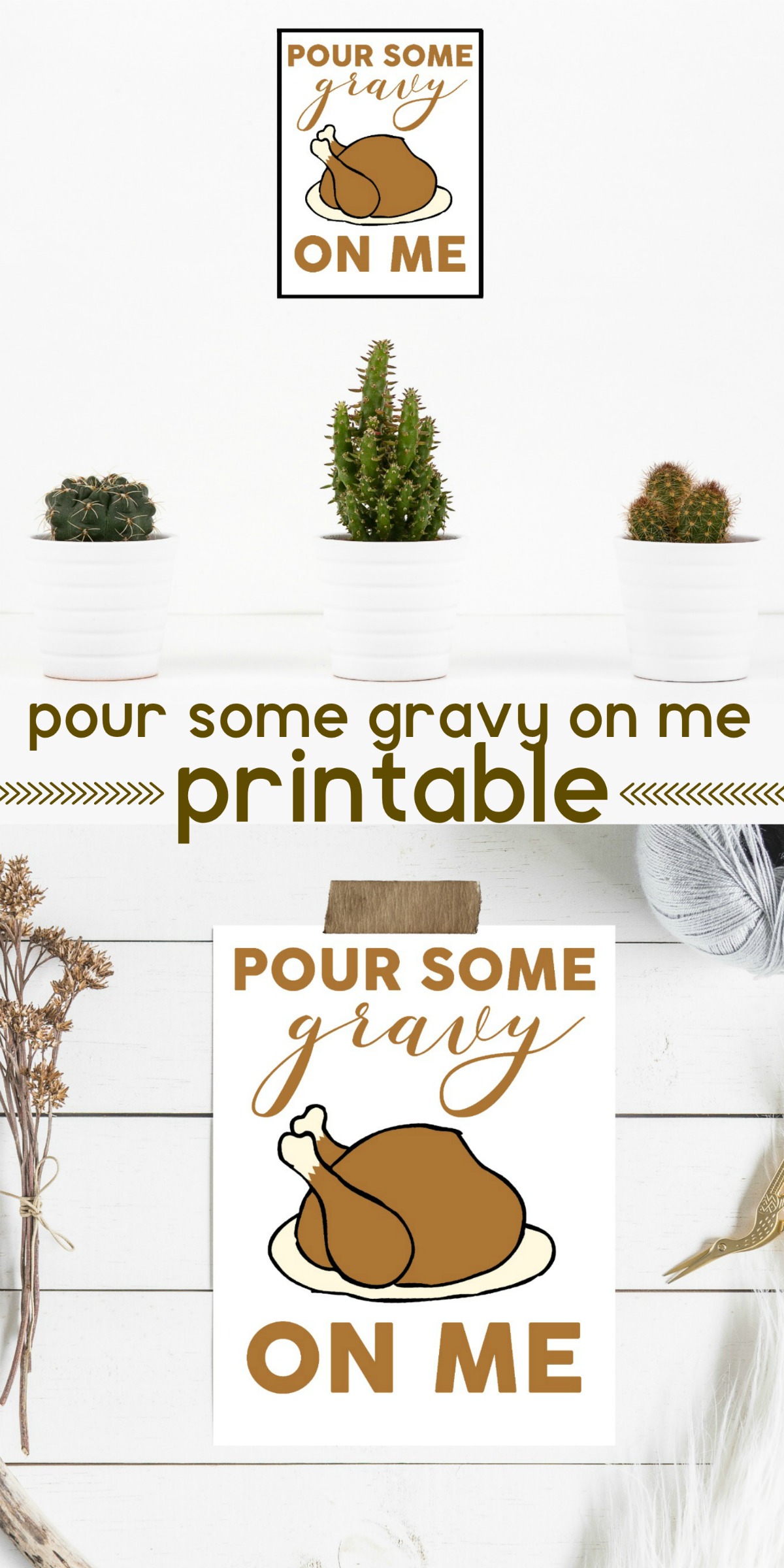 Like this Thanksgiving project? Before you go, check out these too: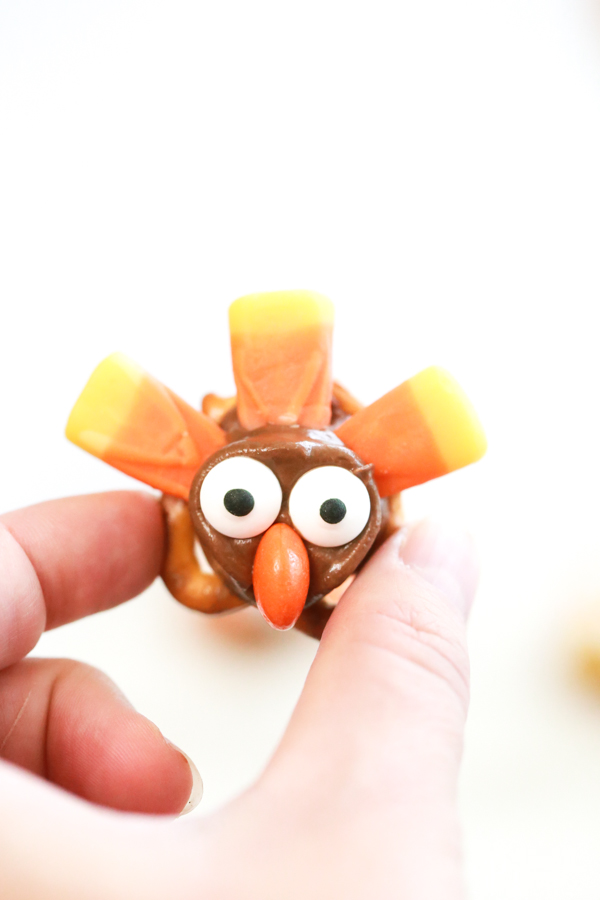 THANKSGIVING TIC TAC TOE PRINTABLE