If you're heading out on a vacation to a Schlitterbahn property, you're in for a real treat. So that you're prepared for lots of fun, here are 13 must haves for Schlitterbahn vacations.
My family was invited on a complimentary press trip to learn more about Schlitterbahn and to experience all it has to offer families.
I am well aware that family vacations are quite expensive. When we're planning our vacations, cost definitely plays a factor on our destination. While I want my family to create lifelong memories, I don't want to go into debt to make that happen.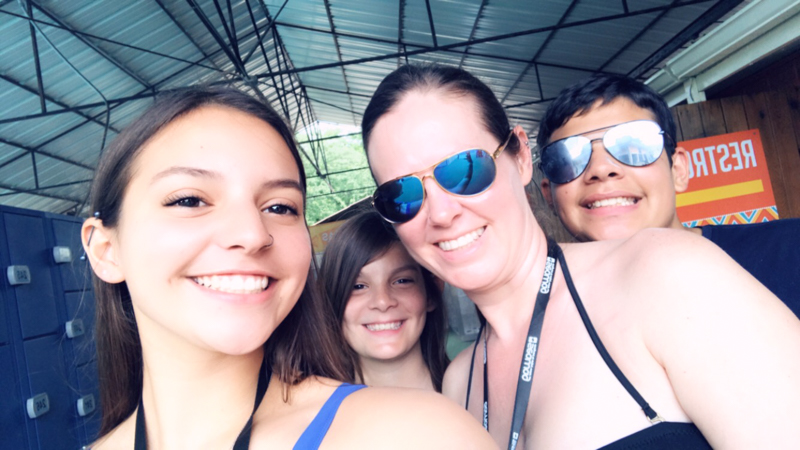 While on a recent stay at the Schlitterbahn Resort, my family had an incredible time checking out what the Resort has to offer families. We stayed on property at the SchlitterStein Lofts, which are upscale accommodations for those vacationing to the New Braunfels area.
But what really sold us on the Schlitterbahn Resort was how family-friendly it is. There is so much to do at the water parks that you could spend all day and not get bored – or at least that was true for my family.
We had so much fun, y'all!
Must Haves for Schlitterbahn Vacations
Schlitterbahn makes it easy for families to save some money while vacationing at the Resort. Don't forget to pack these items because they're definitely must haves for Schlitterbahn vacations.
Ice Chest: Unlike some other destinations we've visited, Schlitterbahn allows guests to bring filled ice chests into its parks. There is no limit to the amount of ice chests a family can bring in. This means that you can pack all your meals and snacks and not need to spend money on food or drinks while at the parks. Ice chests do get checked when entering the park, so make sure you don't try to sneak in any glass jars or alcohol. If bringing in foods that normally come in glass jars, like pickles and salsa, transfer them to plastic containers so that they don't have to be thrown away at the park entrance.
Food: There are no limits to the amount of food you can bring into the park with you. This means you can bring your entire family's snacks, lunch and/or dinner so that you're not spending extra on park food. If you don't want to deal with packing food for your family, expect to spend about $11/per person per meal.
Drinks: If you don't want to purchase drinks or an Unlimited Fountain Drink Package while at the park, use an ice chest to bring in as many drinks as you want, as long as there are no glass bottles or alcohol. If you decide to go with the Unlimited Fountain Drink Package, you will receive a souvenir cup and a drink band for unlimited fountain drink refills on the day of your visit. Refills are available at concessions with a drink fountain throughout the park. Your options include ice, water and assorted Coke products including Coke, Diet Coke, Coke Zero, Sprite, Dr. Pepper, Powerade, Pink Lemonade, and Sweet Tea.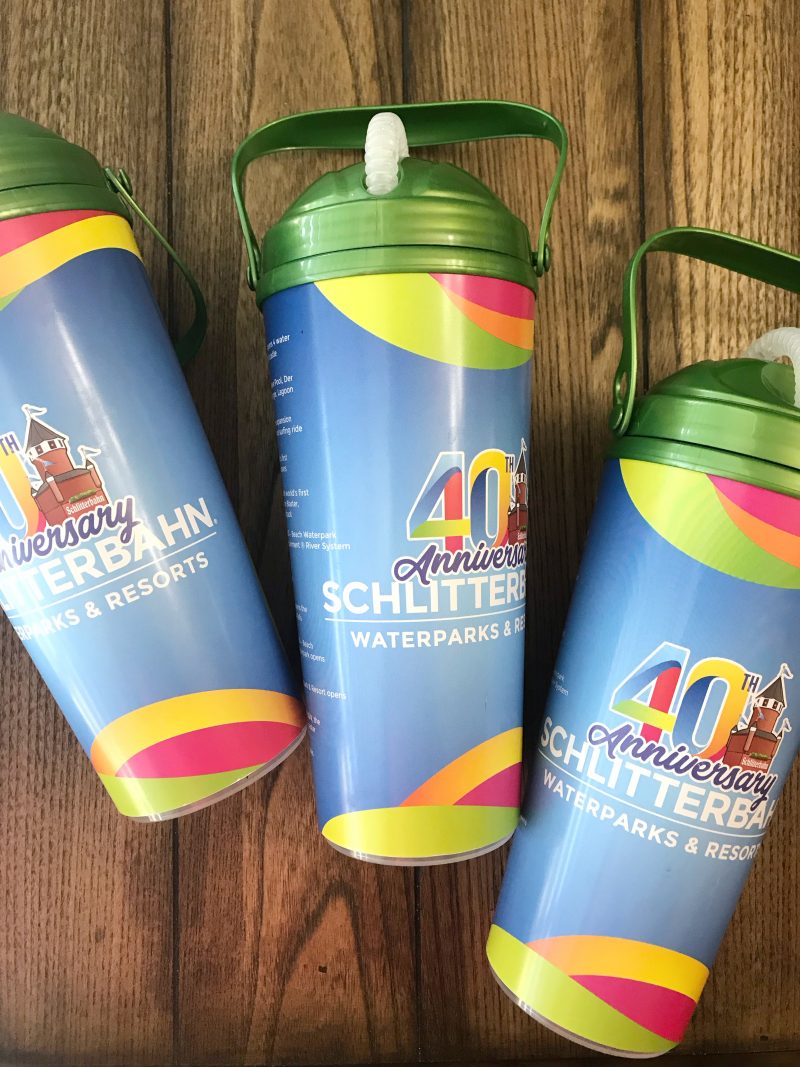 Waterproof Phone Protector: Obviously water and electronics don't work well together. To keep your phone safe while enjoying your time at the park, buy a waterproof phone protector. My daughter and I have personally used the SEAWAG brand and I totally recommend it. We had our phones in ours while riding rides at Schlitterbahn and the waterproof phone case kept our phones nice and dry. The adjustable neck strap comes in handy so that you're not required to constantly hold on to your phone.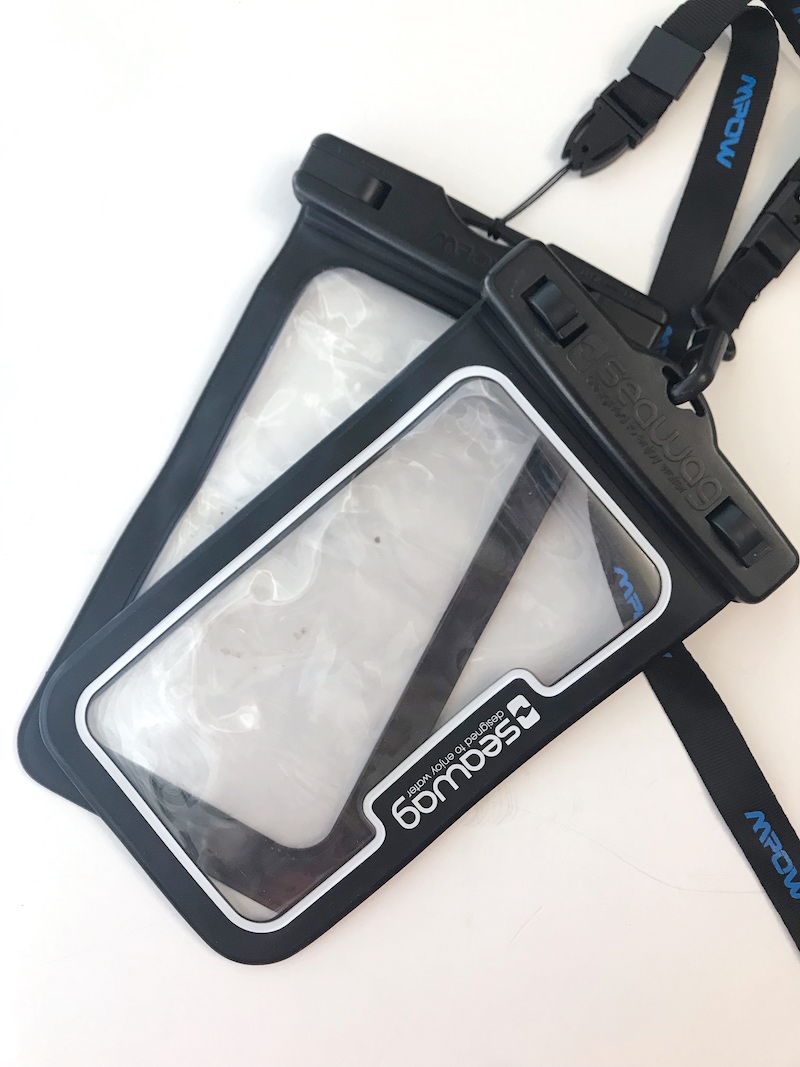 Water Resistant Sunscreen: Not all sunscreens are created equal. One thing you don't want to come home with you after vacation is a sunburn. Make sure to pack a water resistant sunscreen with at least a 100 SPF rating. I personally love the Neutrogena brand, but feel free to use what you like best.
Beach Towel: I know a towel is a given when visiting a water park, but not any towel will do. You'll need the biggest, thirstiest beach towel that you can find.
Water Shoes: Since you'll likely be walking around all day, you'll need some kind of protection for your feet. While you can technically wear flip-flops in the park, you can't wear them on many of the rides. We found out the hard way. Holding your flip-flops while on a wild water ride is no fun. I highly suggest a pair of water socks because they can be worn on rides and they also help keep your feet protected from hot concrete.
Sunglasses and Neck Strap: Just like you protect your body with sunscreen, protecting your eyes with sunglasses is important. While your sunglasses are protecting your eyes, you can protect your investment with a neck strap. I recommend a floating neck strap just in case the sunglasses fall completely off your head.
Swim Googles: While googles weren't that big of a deal to me, they were to my children. If your children like googles, pick up a pair so that they can fully enjoy themselves while at the water park.
Waterproof Camera: Underwater photos are always so cool. If you would like to capture some of your underwater memories, a waterproof camera is the way to do that. I don't have a particular camera to recommend, but I did find a reasonably priced Panasonic option.
Hair Tie: The last thing I want to bother with while having fun with my children is my hair. Since my hair is really long, being able to tie it up helps keep it tangle free and out of my face. Plus, when you get back to your room to shower, you won't have to worry with trying to get tangles out of wet hair – that's never fun.
Beach Bag and/or Backpack: I like keeping everything together and organized. A large beach bag or backpack is the perfect way to do that. But if you don't have a lot to keep up with, I would recommend just renting a locker for the day. Since I'm usually the designated "keeper-upper-of-all-the-things", a bag tucked away in a rented cabana is the way to go.
Swim wear: There are some guidelines for appropriate swim wear while on the rides at the park. Because many of the rides have fast flowing water, it's a great idea for girls to wear a one piece and for boys to wear a pair of swim trunks that are tight around the waist.
Side note: There are cabanas you can rent during your visit to the water parks. I highly recommend this!
This isn't an all inclusive list of what you need to bring to Schlitterbahn, but just some items that you surely don't want to forget.
Did I miss anything? If so, let me know in the comments.
Shopping on Amazon is easy! Have what you need delivered right to your doorstep.
Waterproof phone case
Water resistant sunscreen
Sunglass Strap
Waterproof Camera
Don't forget to pin this post to your favorite travel board on Pinterest.