This shop has been compensated by Collective Bias, Inc. and its advertiser. All opinions are mine alone. #OwnYourO #AstroGlide #CollectiveBias
If your marriage could use a little help in the sex department, take the 30 Days of Love Challenge. Print this free printable for couples and take the journey to a better marriage and sex life.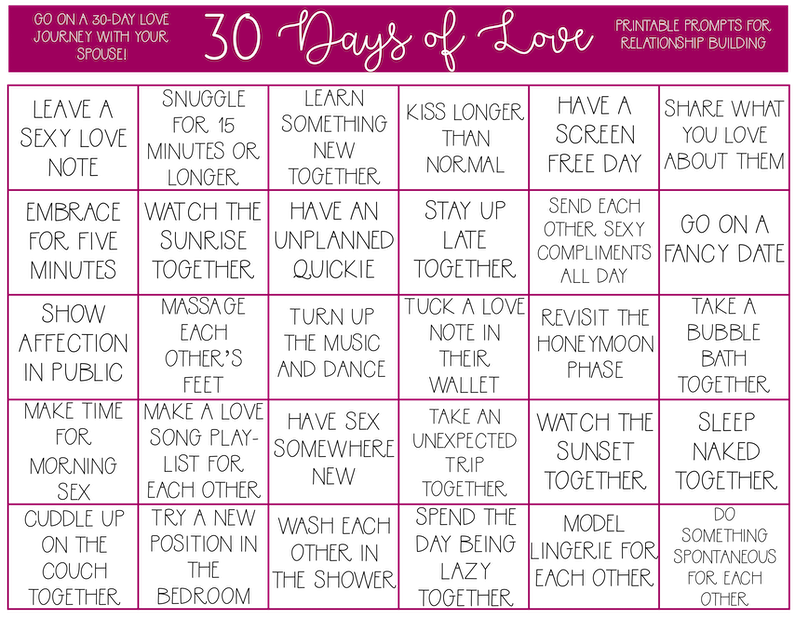 My husband and I have been married for almost 17 years. The past 17 years definitely haven't been easy on either one of us, but they've totally been worth every single second we've spent together. Even the bad times when we really didn't even like each other.
The more time we're able to spend together, the better we get to know one another, and the more we grow to love each other. It's really a beautiful thing.
But our relationship hasn't always been this way. There were years I'm not sure how we survived each other. Looking back I can see where we were both pretty selfish, only looking out for our own cares and desires.
When we didn't think we could make it anymore, we decided to change. We didn't just change for our children, although they were an important part, but we changed for us.
We knew we loved each other, we just didn't know how to love each other, if that makes any sense.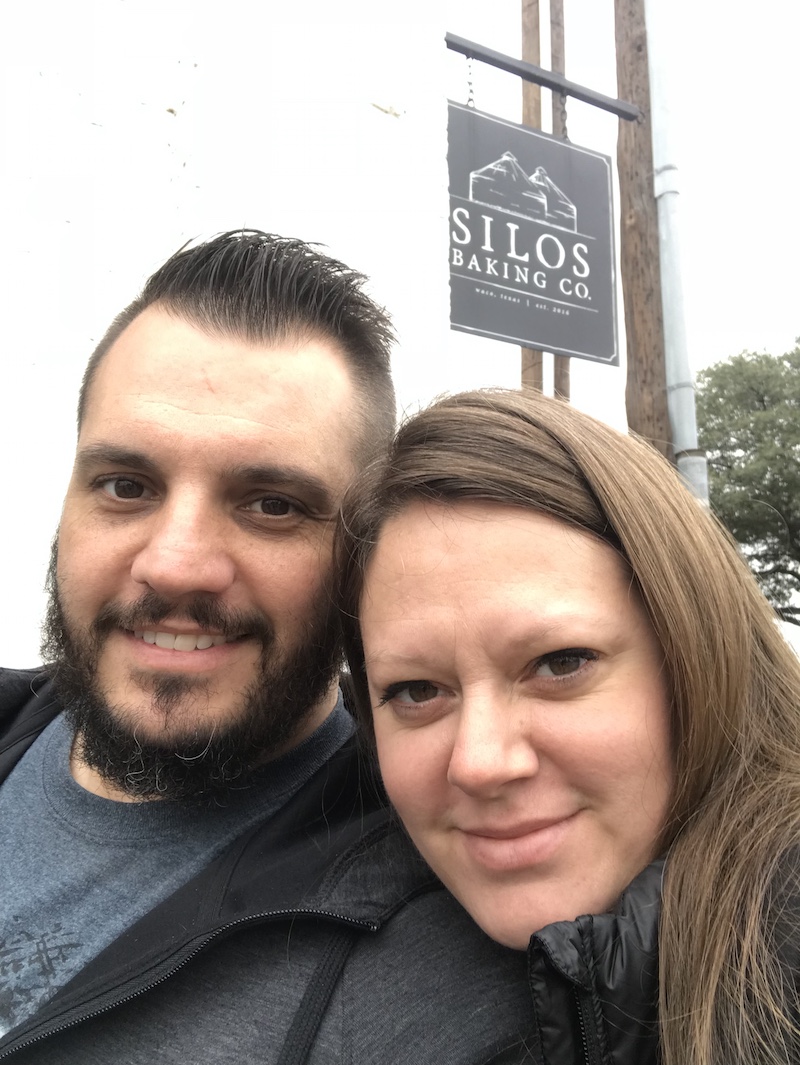 Things are so much different now and I can't imagine my life with anyone else. All it took was two people who were committed to each other and giving their all to make it work, no matter what.
30 Days of Love Challenge
If you're at a point in your relationship where things aren't good, I highly encourage you to spend 30 days loving your spouse to the best of your ability. That means being totally selfless and giving everything you can to your spouse.
If you're like me, the thought of doing that years ago simply made me angry. Why would I want to give all of me to him when it wasn't reciprocated? But we both did it and it drastically changed our marriage and how we connected with each other. No kidding!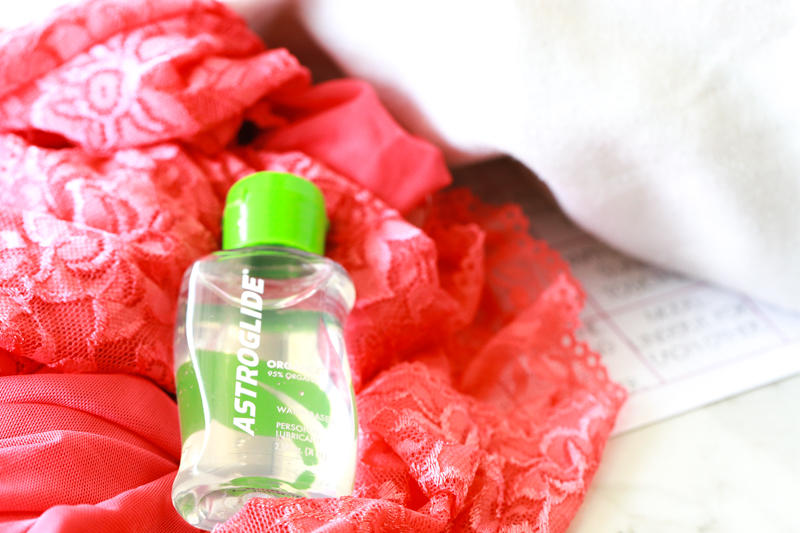 It's easy to get caught up in the stresses of life. It's really easy to call it quits when it just seems like too much. But I've never been one to take the easy way out when things get hard. And thankfully, neither is he.
Committing just 30 days to your spouse doesn't seem like much. You're probably wondering how 30 days is going to change anything.
It will – if you're both willing to give it your all.
Free Printable for Couples
The awesome thing about this 30 Days of Love Challenge is you'll probably have a lot of "play" time with your spouse. I know relationships shouldn't be based on bedroom acts, but it's such a beautiful thing and should be experienced often.
I noticed that when I started denying as a means of "getting back at him", I began to feel that much more disconnected from him. I know a lot of times we (women) use it as a reward for our husband's good behavior. But honestly, it shouldn't be that way. It's just as much for you as it is for him!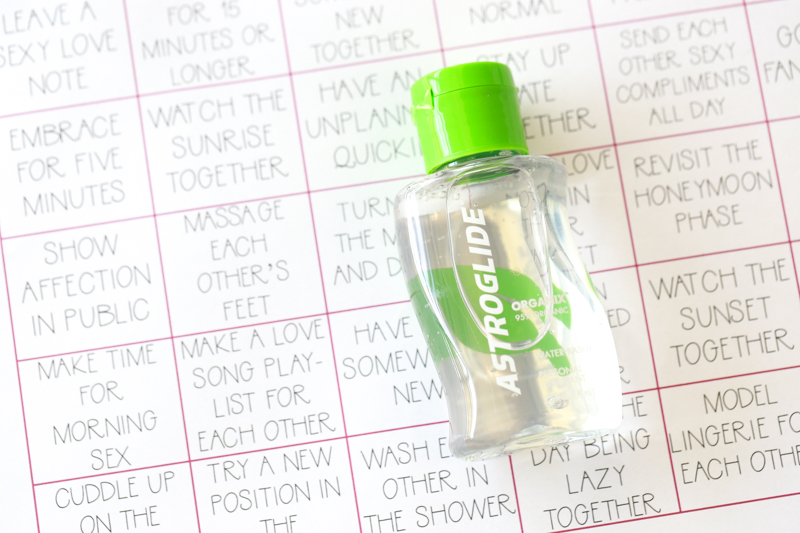 And if it's not that way or hasn't been that way recently, it's time to change it. If you need a little help, ASTROGLIDE ORGANIX will make things a little bit easier.
ASTROGLIDE ORGANIX
Women experience dryness for a variety of reasons. According to industry professionals, 20 million women in the U.S. suffer from it. Over half of all women between the ages of 18 and 29 will experience dryness, as will 80% of all menopausal women.
Astroglide liquid personal lubricants provide an easy, effective way to relieve the discomfort during intimate relations caused by dryness. ASTROGLIDE ORGANIX is the first organic water-based liquid from the leader of liquid lubes with certified organic ingredients and without any parabens, hormones, fragrances, or flavors. It's been reformulated to provide long-lasting lubrication without all the toxic ingredients.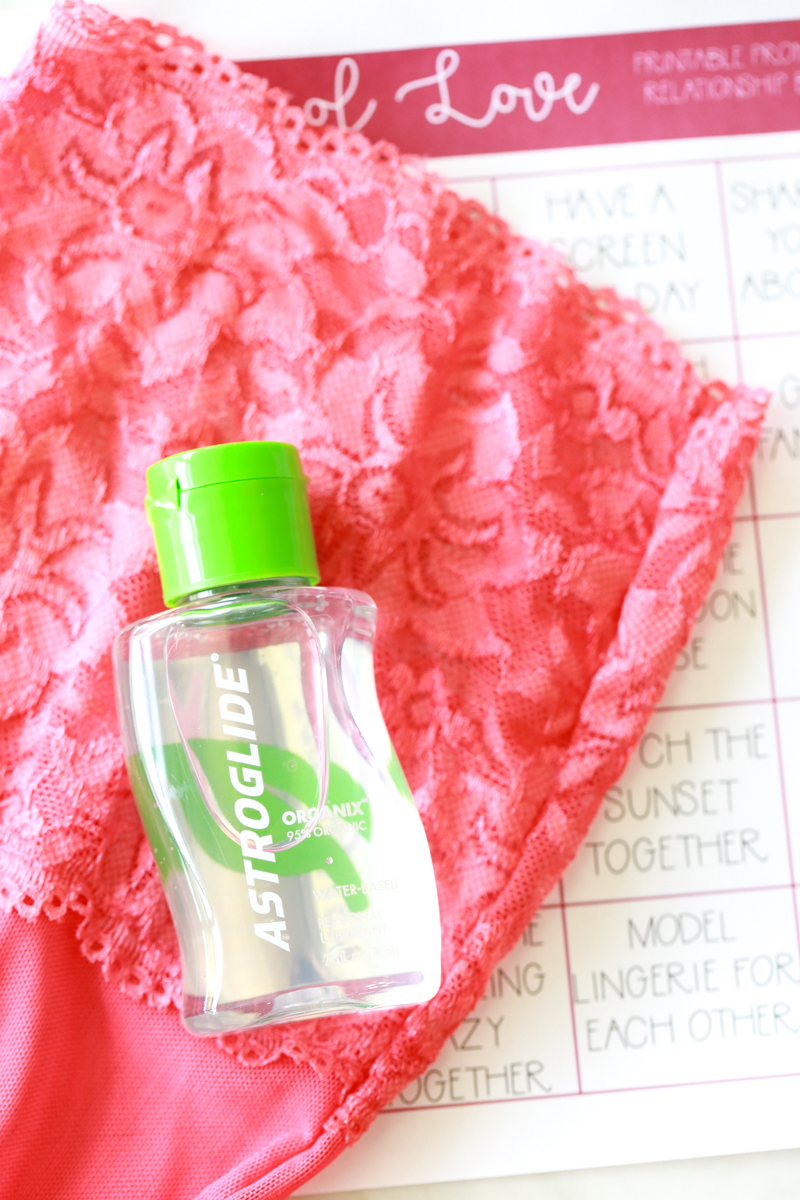 But even if you don't suffer from dryness, there are many benefits to using a personal lubricant. It's great for adding a little more fun to your bedroom life.
As I'm sure you're aware, some lubricants leave behind a residue that can become gritty, rough, or sticky. Astroglide personal lubricants provide one of the highest levels of slipperiness and retains their lubricating property for a long time without irritating the skin or leaving residue. You'll be hard pressed to find another personal lubricant that provides the same level of comfort, ease of use and natural feel.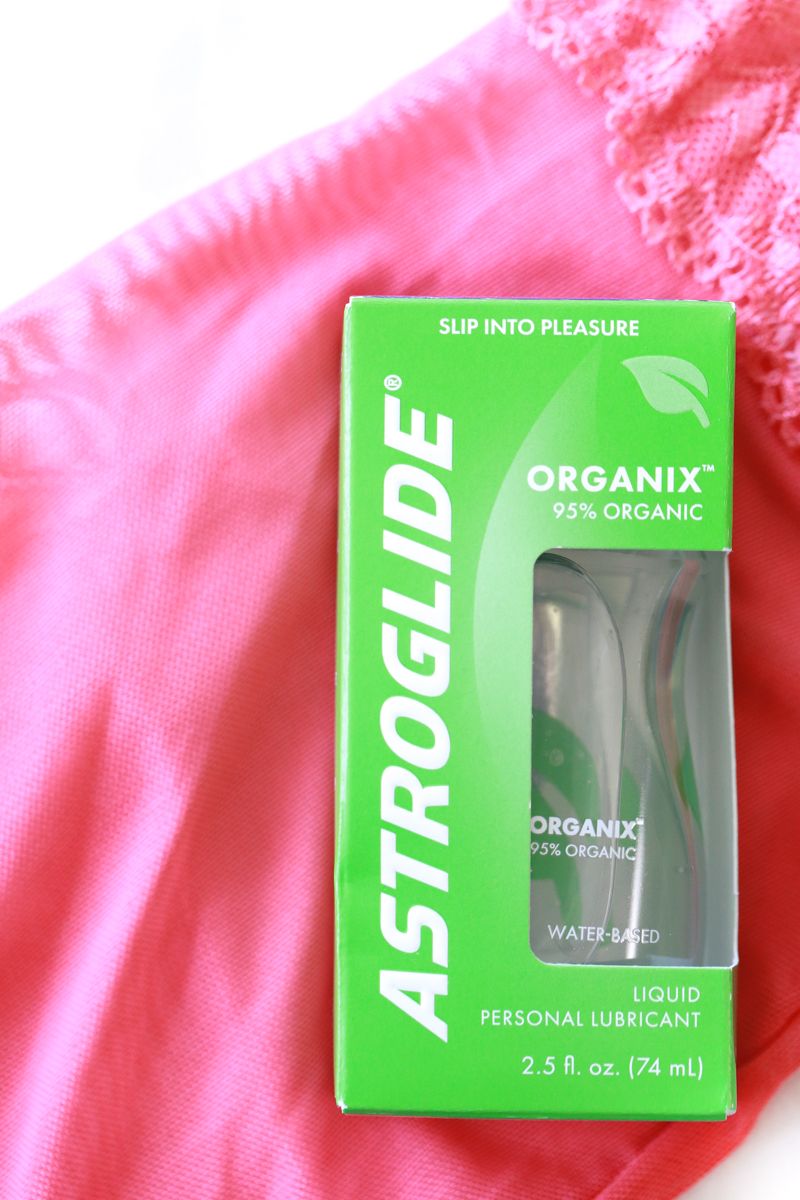 I feel better choosing products that are made with organic ingredients. Life is too short to fake it, and now you don't have to. Own your O with ASTROGLIDE ORGANIX.
You can purchase ASTROGLIDE ORGANIX and other Astroglide products at your local Target store. Print this coupon to save on your next purchase.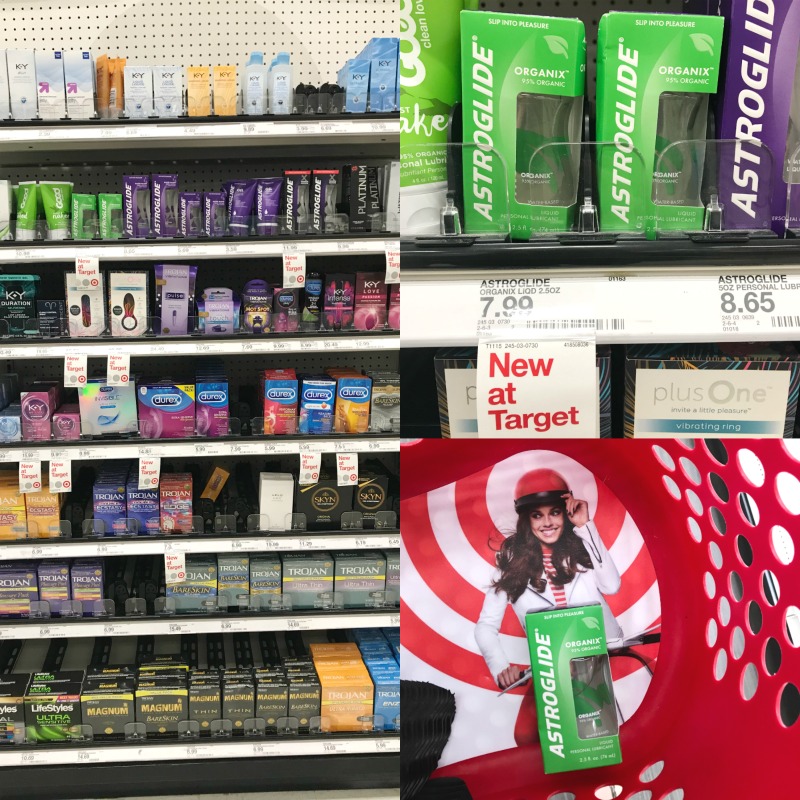 Print out your 30 Days of Love printable for the 30 Days of Love challenge.
Want to connect with your spouse in a different way? Check out these 7 ways to stay connected after kids.
Don't forget to save this post to your favorite Pinterest board. You'll probably want to take the 30 Days of Love Challenge again – just for fun!