A special thank you to the Perot Museum and the Dallas CVB for this complimentary experience.
Dallas is fun, y'all.  If you've never been, you must visit this fun, family-friendly destination.  During our weekend in Dallas, we did so much.  Looking back, I'm impressed the kids made it through without seriously injuring one another.
If you want a recap of our weekend in Dallas you can check out all of these links with the fun things we did.
We rounded out our weekend in Dallas with a trip to the Perot Museum.  When my boys learned they had a dinosaur exhibit, they couldn't wait to run in and see it.  Since we hadn't eaten lunch yet, we stopped by the Museum Cafe and ate a really fast lunch.  Having a cafe on the premises makes it easy to spend a good portion of the day at the museum. If someone gets hungry, it's easy to pick up a full meal or a small snack.
Perot Museum is in downtown Dallas and features five floors of exhibits.  The museum is home to 11 permanent exhibits. Some exhibits are equipped with games, video, hands on activities and interactive kiosks.  My children spent a good amount of time playing the video game in the Dinosaur Exhibit.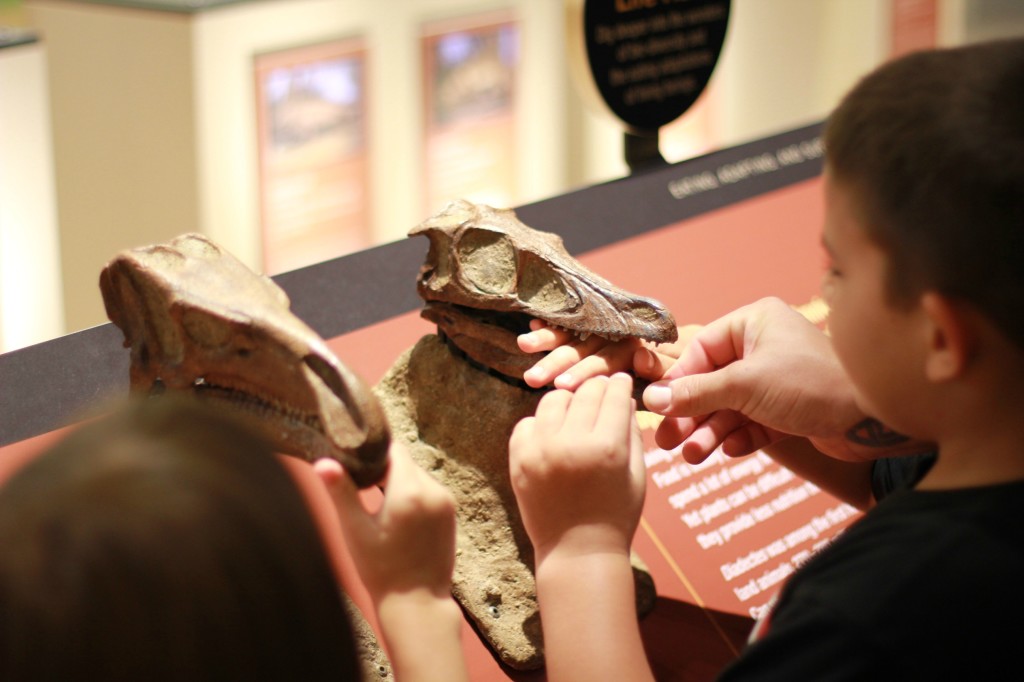 In fact, we spent most of our time with the dinosaurs. The boys were fascinated and they had to touch and feel everything.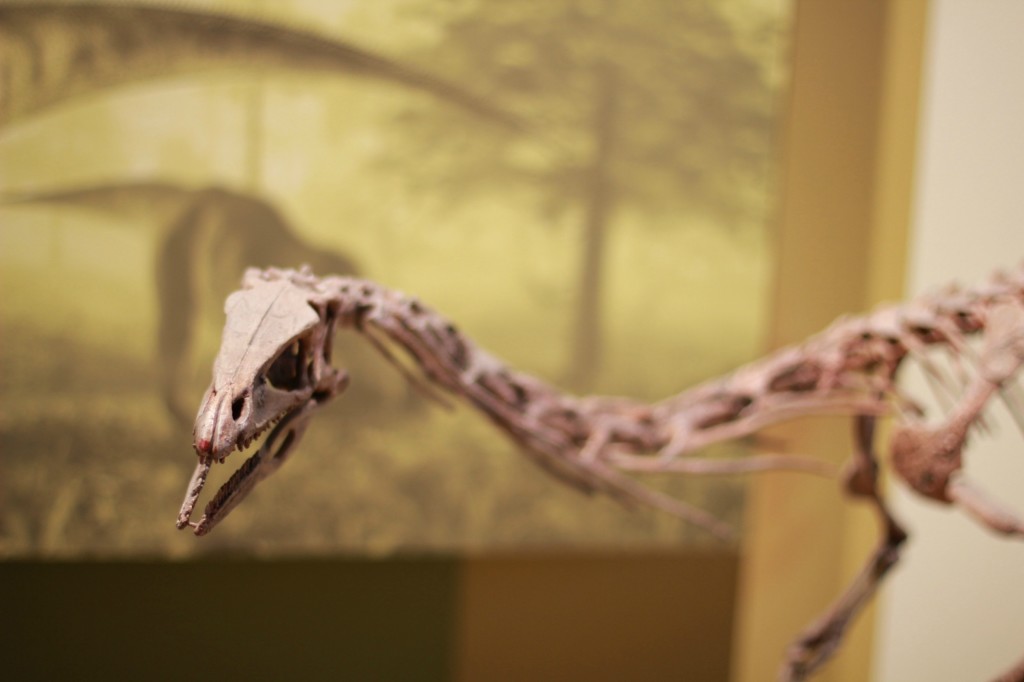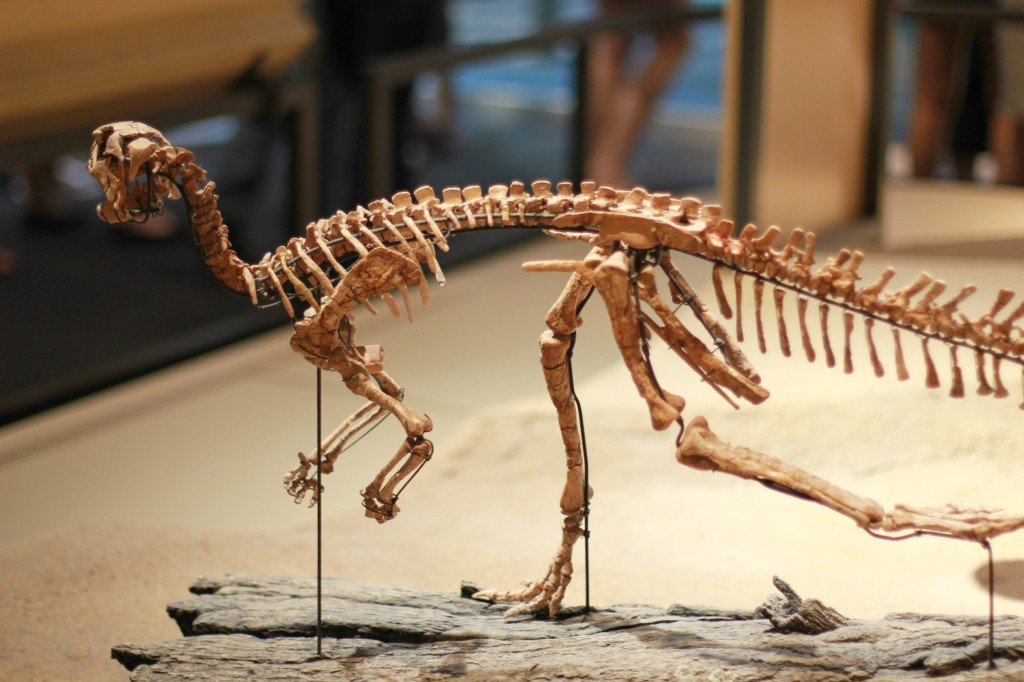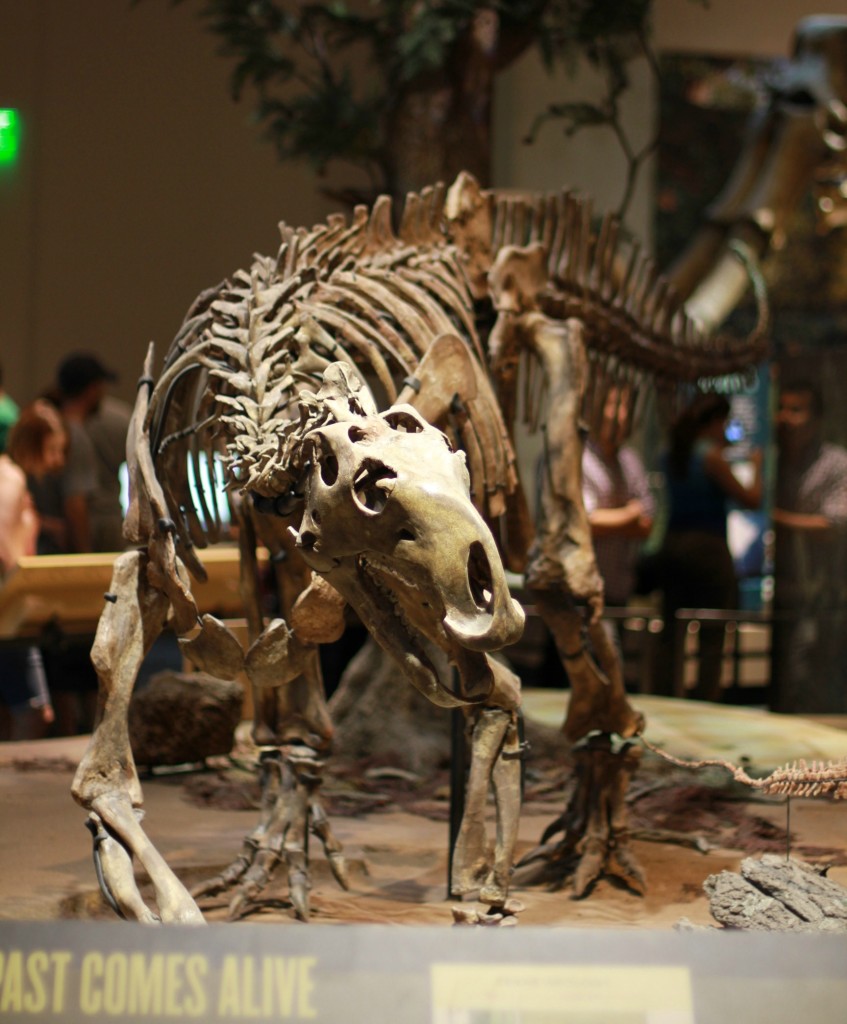 There really is something for everyone at the museum.  While not all exhibit halls will be of interest to everybody, there were some cool things to see and I think all five of us learned something.  So while we did spend the day as a family enjoying each other, we also learned a little about dinosaurs, birds, minerals, etc.
The 11 permanent exhibit halls are:
T. Boone Pickens Life Then and Now Hall
Rose Hall of Birds
Tom Hunt Energy Hall
Lyda Hill Gems and Minerals Hall
Expanding Universe Hall
Being Human Hall
Texas Instruments Engineering and Innovation Hall
The Rees-Jones Foundation Dynamic Earth Hall
Moody Family Children's Museum
Sports Hall
Discovering Life Hall
My two older boys (my husband and oldest son) had fun reporting a hurricane in front of a green screen!  My husband did all of the talking and my son just stood there with a smile.  They drew quite the crowd which really embarrassed my son.  My husband, not so much!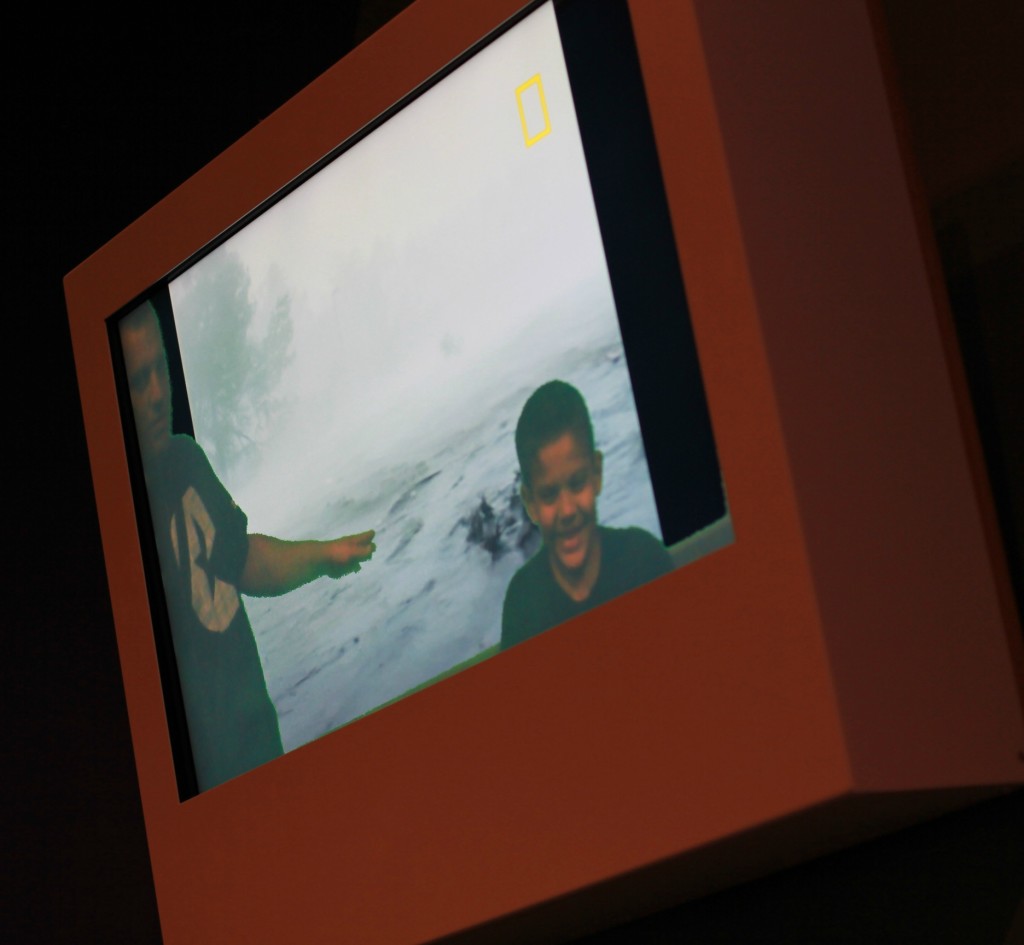 There is so much to see and do at the museum that you can easily spend a majority of your day there.  You can go through the museum at your own pace, which we thoroughly enjoyed. We didn't feel rushed at all and the children could ask as many questions as they wanted.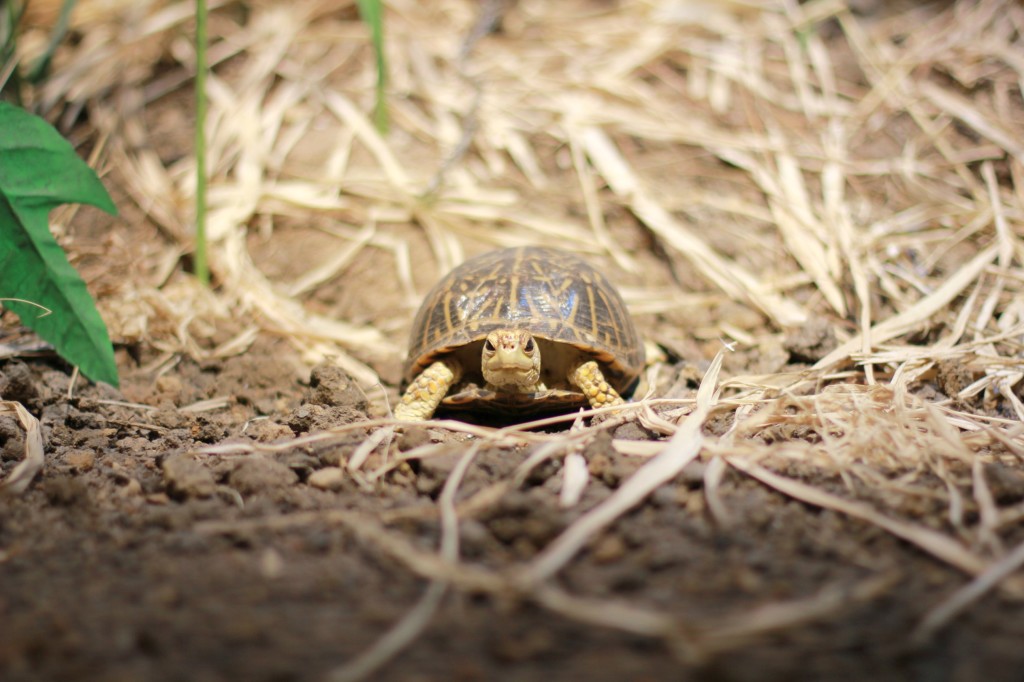 I took so many pictures of the different exhibits throughout the museum because everything looked so life-like.  The handiwork behind these exhibits is phenomenal! If I didn't know these were taken inside a museum, I'd never know they weren't REAL animals.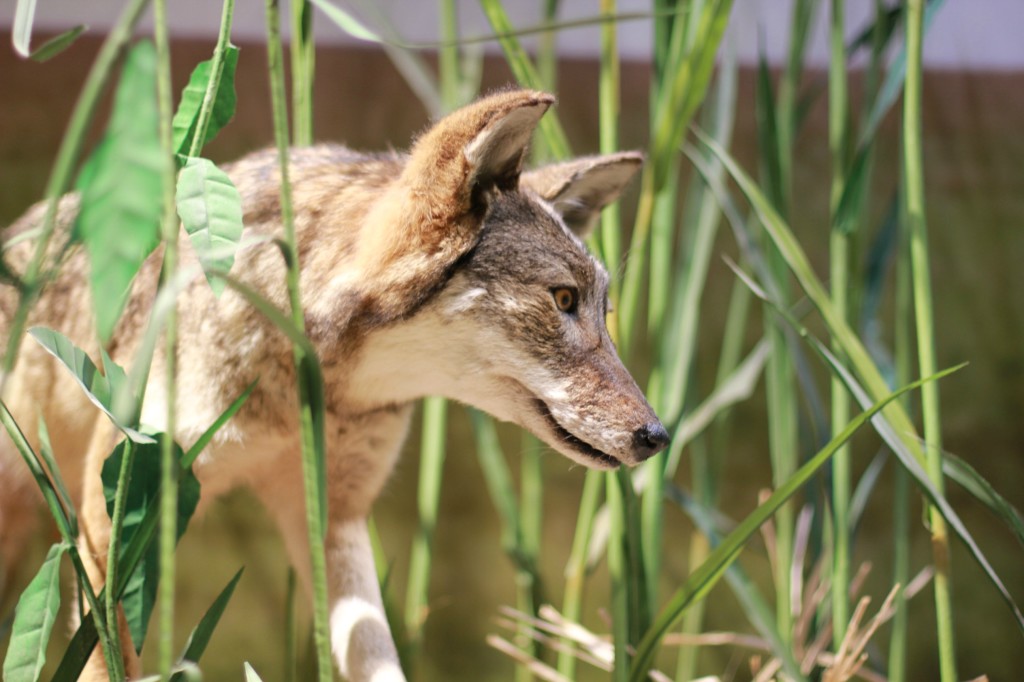 If you are in the Dallas area or plan on visiting anytime soon, definitely check out the Perot Museum.
Location:
2201 N. Field Street
Dallas, Texas 75201-1704
Non-member parking is $6.
Ticket Prices:
Adults – $15
Children age 2 to 11 – $10
Seniors (65+) – $12
Students age 12 to 17 – $12
Children under age 2 – Free
Does your family like museums? If so, what is your favorite part of the museum?