Well, y'all. It's been 8 months since my life changed.
Unless you've taken a surrogacy journey you'll never truly understand what surrogates experience, what they feel and think, how they handle the roller-coaster of emotions, and how they get back to "normal" life once their journey is done.
It may not be hard for everyone, but for me, it was.
At one month, I don't think I had truly come to terms with my emotions, how I was feeling, and even what was expected of me to fully grasp what had just happened, what I had just accomplished or even what that journey meant for the rest of my life.
At four months I was broken, confused, hurting and an emotional mess. Looking back, I feel horrible for my husband and children who had to live with me day in and day out. They truly deserve some type of award for being there for me, even when I wasn't there for them.
I went on this journey because it was not my plan, but that of One greater than I. I've learned throughout my life as a Christian that I am not in control. I've learned that sometimes we have to do things that aren't easy. I've learned that although at times things seem too difficult to bear, I've always make it through. The road might not have been easy, but I made it.
I've had to trust Him more during these last 8 months than I've had to in my entire life.
Trust that He was still there beside me when I felt so alone.
Trust that He was was listening when I would spend my days and nights crying and begging for peace and comfort.
And here I am, 8 months later.
I'm still here, y'all. I made it. It hasn't been easy. BUT, I MADE IT!
Would I do it all over again knowing how hard it would be? Absolutely!
In the last four months since my last update, I've learned a lot about myself. I'm doing better. I'm enjoying my family. I'm living life.
And this, how could I not be proud to say I'm part of this little guys story?!?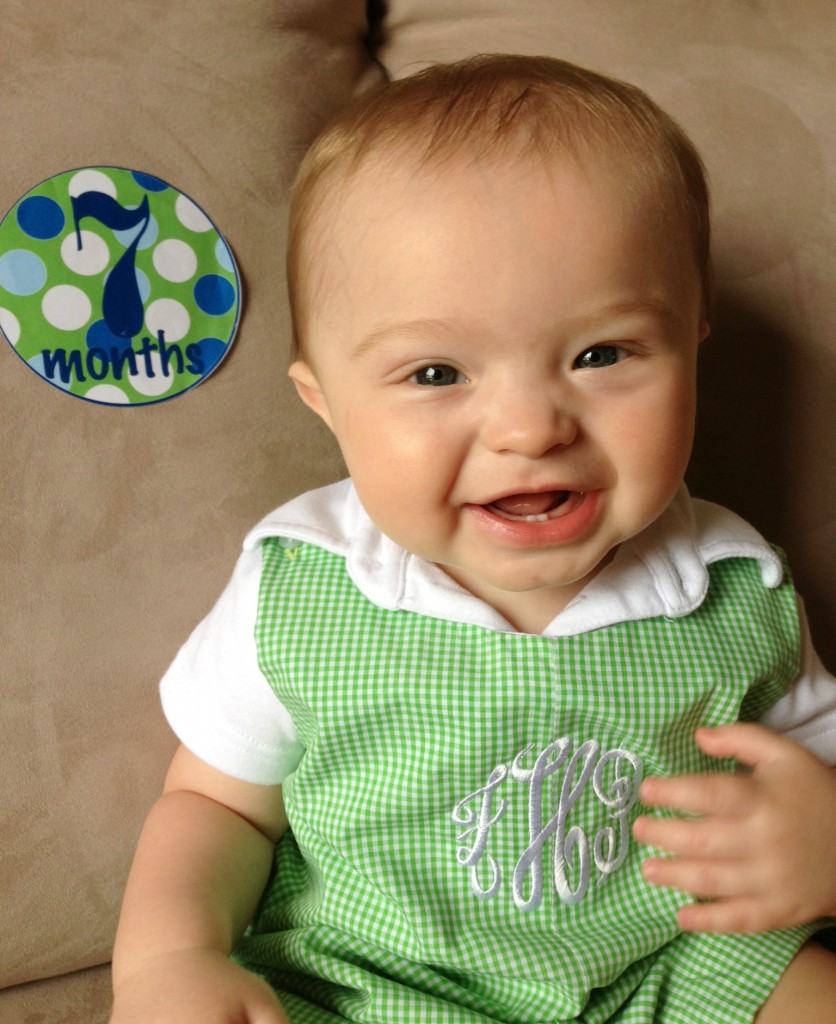 How could I have any regrets? Look at the smile. He's happy. His parents are happy. And it's all because of a selfless act of love.
I'm not boasting or bragging at all. Please don't think that. But what if we were all a little more selfless? Can you imagine how that could change the world? I know not everyone can be a surrogate but there are other ways to spread love and joy to those around us.
I look at the world differently now. People have commented on my strength and how they've noticed a change in me. I'm glad others see the change that I see within myself. If you experience something as deep as this and come out of it unchanged, I think it was done for all the wrong reasons. I don't think it is possible to give so much of yourself and not be changed.
But y'all, I'm so grateful for this change. Four months ago I wouldn't have been able to say that truthfully, but I can today. My life is fuller, I love more deeply, and I see the world differently.
You can find out more about my surrogacy journey through the links above.