Tiny Tribe Photography provided us with a complimentary professional photo package. As always, all thoughts and opinions are my own.
After almost 12 years of marriage, we finally had professional portraits taken of the entire family. The last time that happened was on our wedding night, when we were three family members less.
I've always wanted to have professional photos done of my family, but since it's a huge investment and I want to make sure my money is well spent, I just always took pictures myself. And because I was always taking the photos, most times I wasn't in them. Every once in a while I would get out the tripod and use my electronic remote, but not often enough.
Finding an exceptional photographer takes research and hours of scouring online galleries, neither of which I had the time for. When Rebecca of Tiny Tribe Photography reached out to me to offer a complimentary photo session, I was incredibly excited about the opportunity to work with a professional photographer in the Houston area.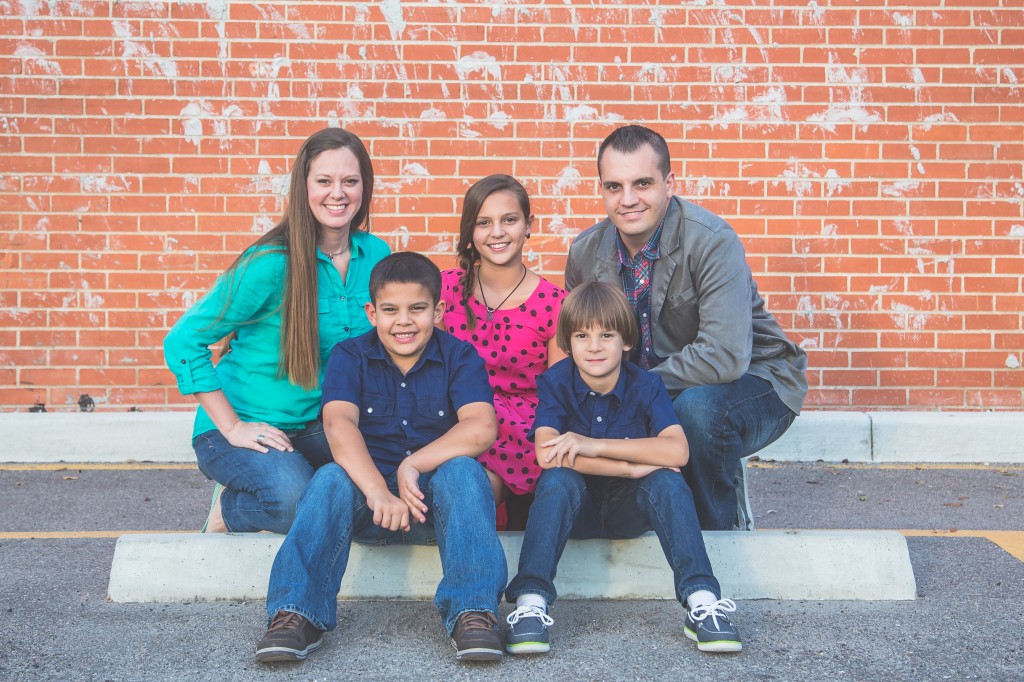 Since I had never worked with an on-location photographer before, I had no idea what to expect. I met with Rebecca before our photo session so that we could get to know each other, and so that she could get an idea of what I wanted out of our photos. We met in her home, where she meets with all her clients, and we discussed clothing, location, desired photo arrangement, etc. This comes standard in her photo packages to ensure each party knows the expectations.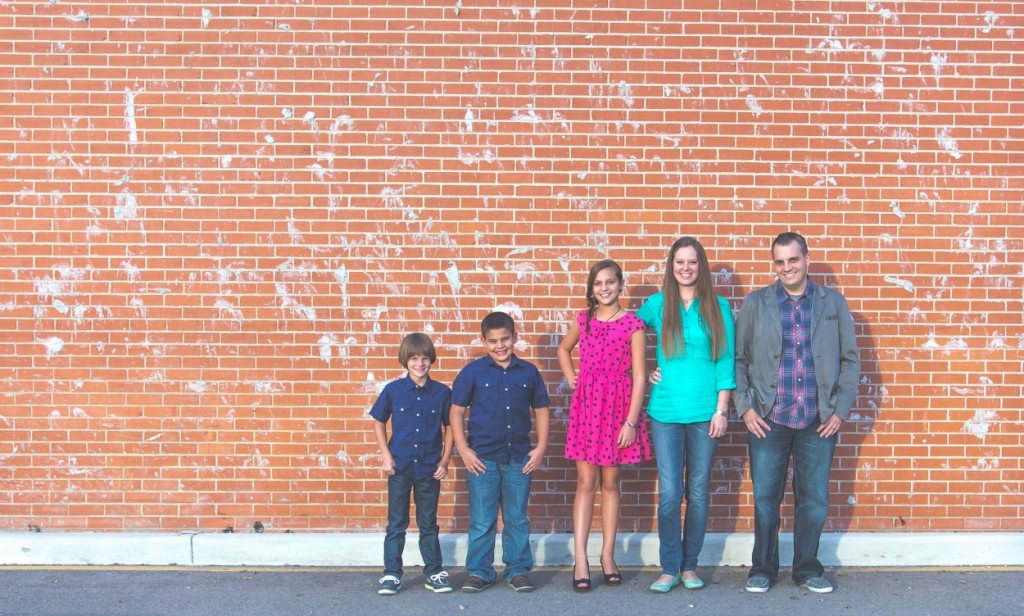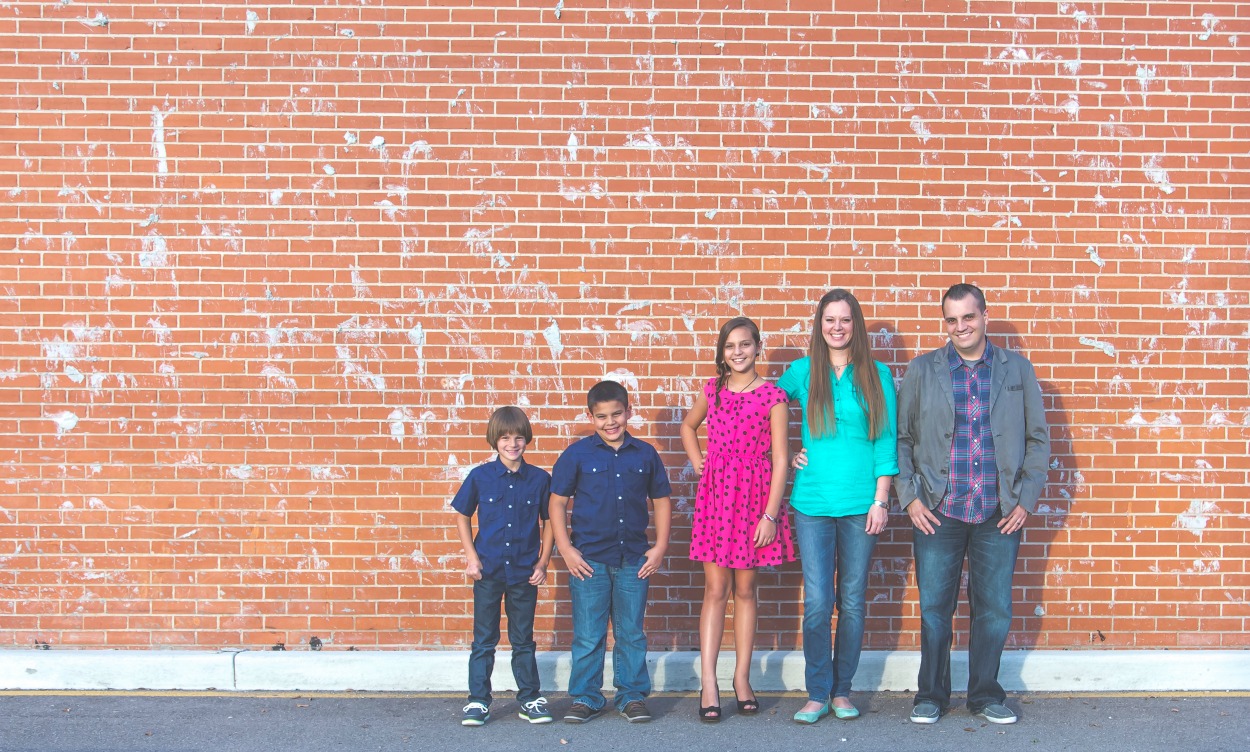 I didn't have a predetermined location scouted out or anything, but I did have an idea of the type of photos I wanted. Unfortunately I couldn't find an open field full of tall grass that hadn't already been cut for hay, so we decided on a location with plenty of old buildings.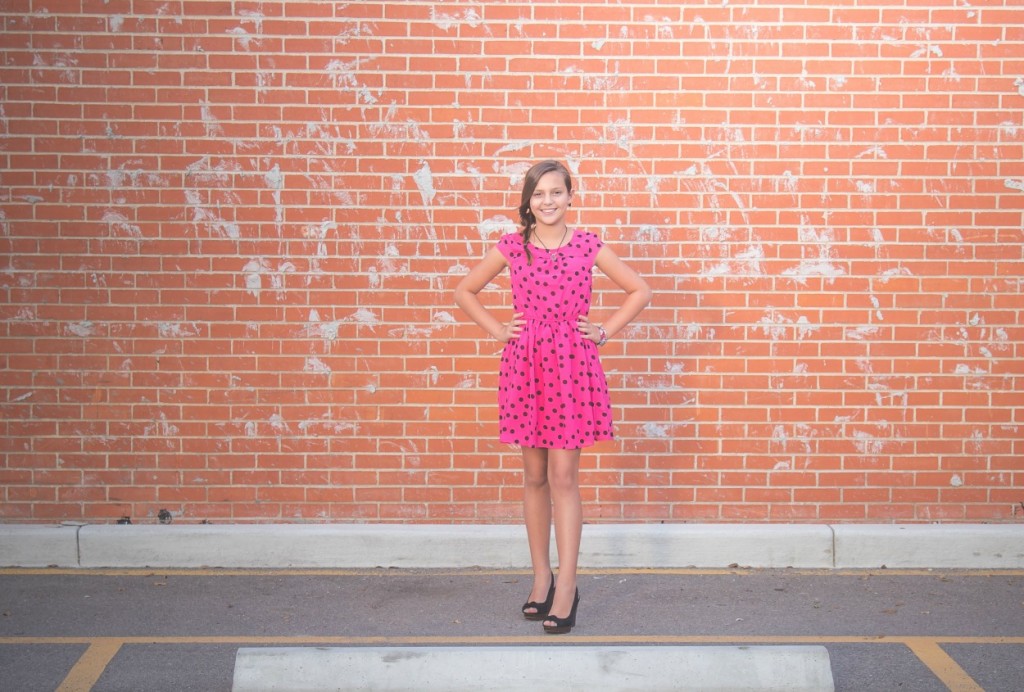 The backdrop of this old building is gorgeous, I just wish it wasn't in a parking lot. There are parking lines and curbs in most of the photos and while it isn't that big of a deal, I would have liked a less industrial look.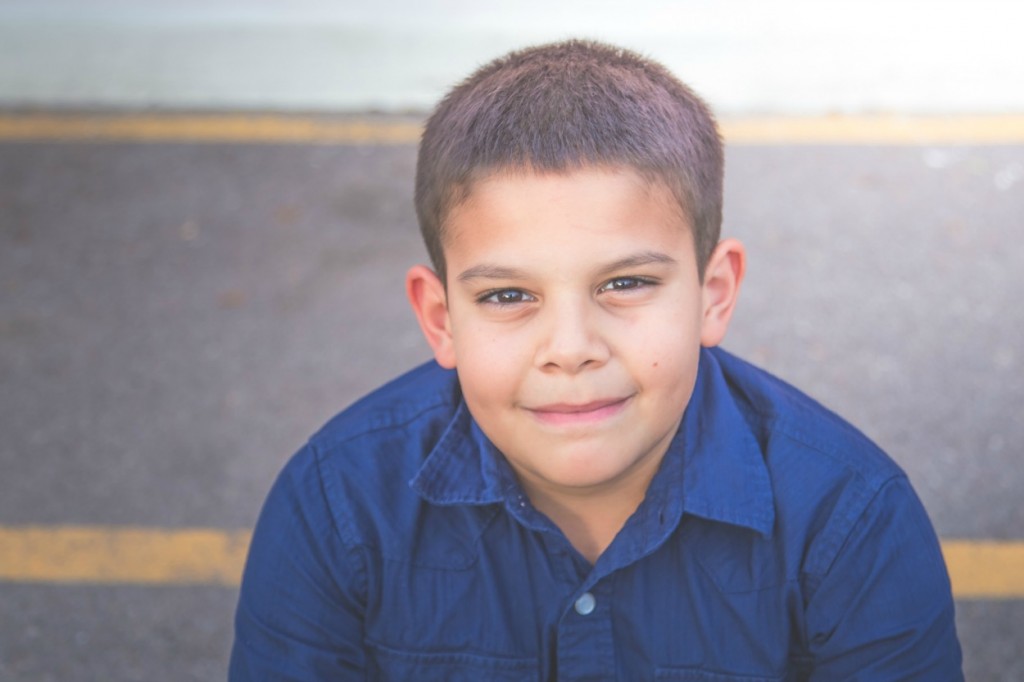 We had planned on using the old buildings to our advantage, but what I didn't realize was that there was really no grass or other ground covering.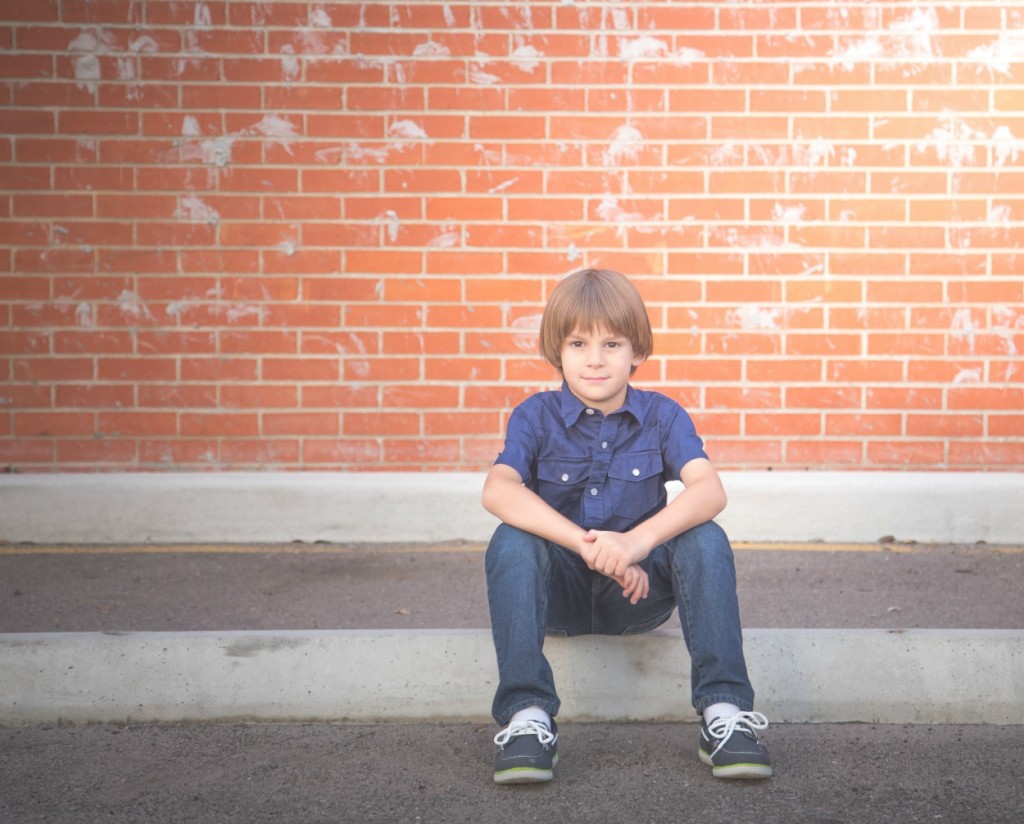 Rebecca was able to effectively communicate to my children what she needed them to do for each shot, and she was very patient with us. It was 6:30 in the evening, and the kiddos were hungry, so she had quite the task of getting them cooperate.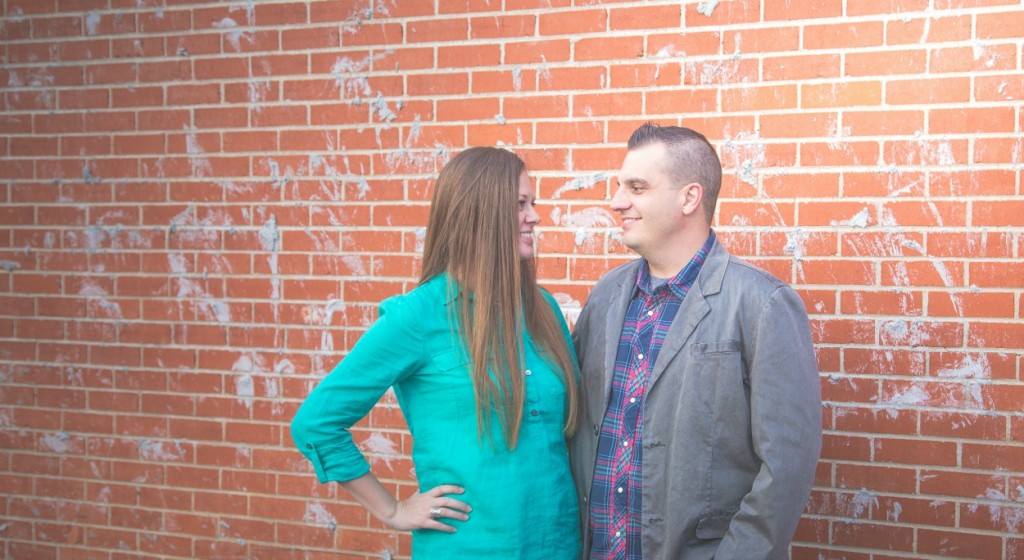 In our discussions prior to the photo session, I was able to communicate to Rebecca that I wanted the photos to have a dreamy-like effect and I feel she did a fantastic job with the editing.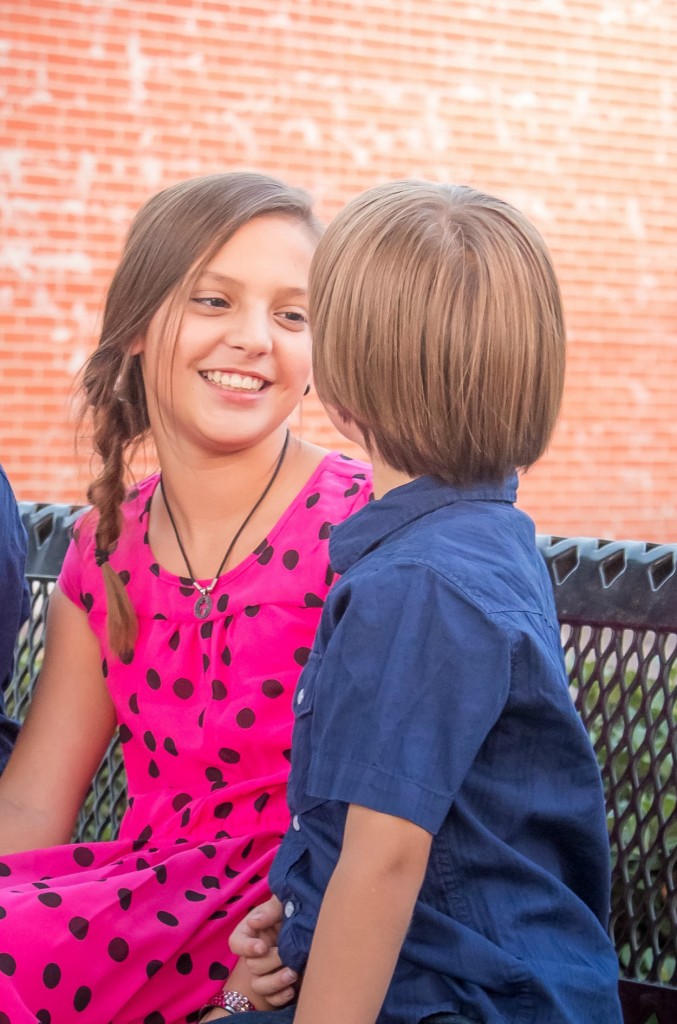 Even in the midst of all the chaos, she was able to capture this sweet picture of two of my children. I'm going to get a huge print made of this one to remind myself that they don't always fight. There are gentle moments sometimes, too.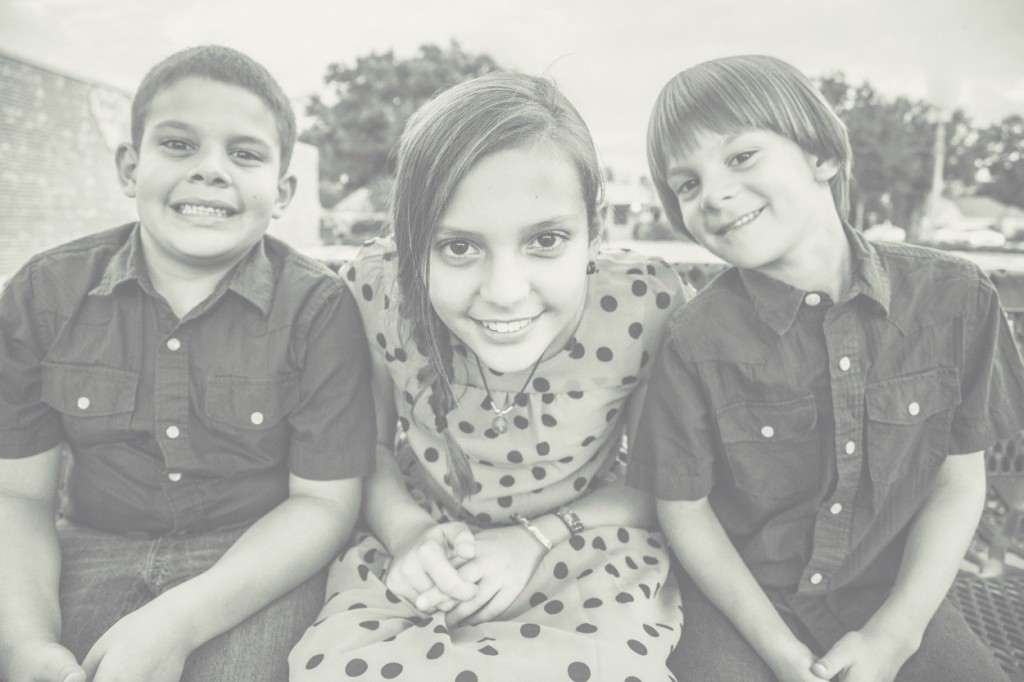 I was surprised she was able to get them this close, without any bickering. And bonus points because they are all smiling!
Now that I have this experience under my belt, I will now be better prepared for the next time. And if I can offer just one tidbit of advice, it would be to know exactly what you want and be able to translate that to your photographer. For instance, if you are doing an on-location shoot, already have a place scouted out that you know you'll love. If there is a certain pose you love, print it out or save it to a Pinterest board as a point of reference for the photographer.
If you are in the Greater Houston area and are looking for a family photographer, Rebecca was a pleasure to work with. She was timely with all communication, she answered any questions I had, and the turnaround time for the finished photos was much shorter than she originally quoted me. She also offers a matted print that is absolutely stunning. There is no sheen to the print (which I love) and will update this post once I receive the matted prints.
When is the last time you had family photos taken?
Get Social with Tiny Tribe Photography