I'm participating in the McCormick's Skillet Sauce® blogger campaign and received compensation as part of the program. As always, all thoughts and opinions are my own.
This week, y'all. It has tested me and surprisingly I'm still here to write about it. I honestly didn't think I was going to make it. Yesterday in particular was the worst.
I bought a new 15″ MacBook Pro last week and finally got around to switching everything over. Transferring my information from my old one to the new one was supposed to be a piece of cake. But it wasn't. Not in the slightest. If it had been any other week, it probably would have been easy, but this week, y'all — it was out to get me. For what ever reason it tried to devour me and make me crumble. But I just wasn't having it. I kicked it in the face and here I am, writing my first post on the new computer.
Boom! I won this week.
But not only did I win this week, I'm sharing an easy recipe that is as tasty as it is easy! When you're having a rough week, easy recipes can make or break your evening, I know, so I whipped up these tasty Easy Fajita Chicken Taquitos. Being able to have a quick homemade dinner in the midst of this crazy week, not only satisfied the taste buds, but satisfied my need to prove a point — I can do this!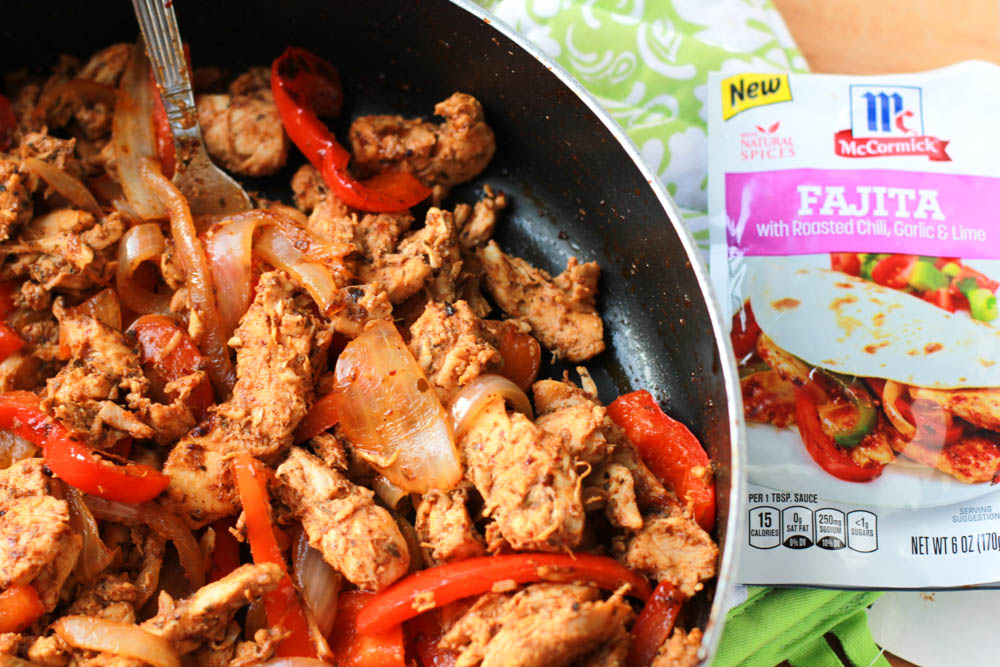 Easy Fajita Chicken Taquitos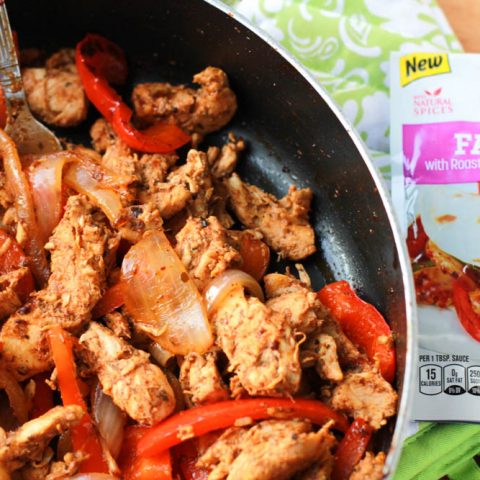 Easy Fajita Chicken Taquitos
With the help of McCormick Skillet Sauce you can make quick and easy Fajita Chicken Taquitos.
Ingredients
8 chicken tenders, cut in long, thin slices (or 2 boneless, skinless chicken breasts)
1 package (6oz) McCormick Fajita Skillet Sauce
4 tablespoons butter, divided
1/2 onion, thinly sliced
1 red bell pepper, thinly sliced
1 cup shredded cheese (I use a Mexican four blend, but feel free to use a different kind)
15 6" flour tortillas (fajita-size)
Instructions
Preheat oven to 400 degrees. Prepare baking pan or dish by spraying with non-stick cooking spray; set aside.
In a large skillet, heat 1 tablespoon butter. In a large bowl, combine chicken and 3/4 package of Skillet Sauce (about 7 tablespoons); mix well. Once butter is melted, add chicken to skillet and cook chicken until fully cooked and browned. Once chicken is done, remove from skillet and keep warm.
Using the same skillet, melt 2 tablespoons butter; add onion and cook until translucent. Add red bell pepper along with the remaining Skillet Sauce (about 2 tablespoons) and cook until the red bell pepper is tender crisp, or however you like them. If you want them softer, cook longer. Return chicken to the skillet and continue cooking for another two minutes; remove from heat.
Lay the tortillas flat and top each one evenly with chicken and onion mixture. To make it easier to roll, place the mixture on one end of the tortilla, rather than the middle. Top with cheese and tightly roll the tortilla around the mixture and place in prepared backing dish. Melt the remaining tablespoon of butter, and brush over the top of the tortillas.
Bake for about 12 minutes or until the tortillas start to brown. Serve with salsa and a side of rice and beans.
This recipe will make up to 15 taquitos, depending on how full you fill the taquitos. For my family of five, that gives us three taquitos each. Since most of us will only eat two, it leaves leftovers for lunch the next day. I just stick them in a preheated oven, and voila, lunch is served.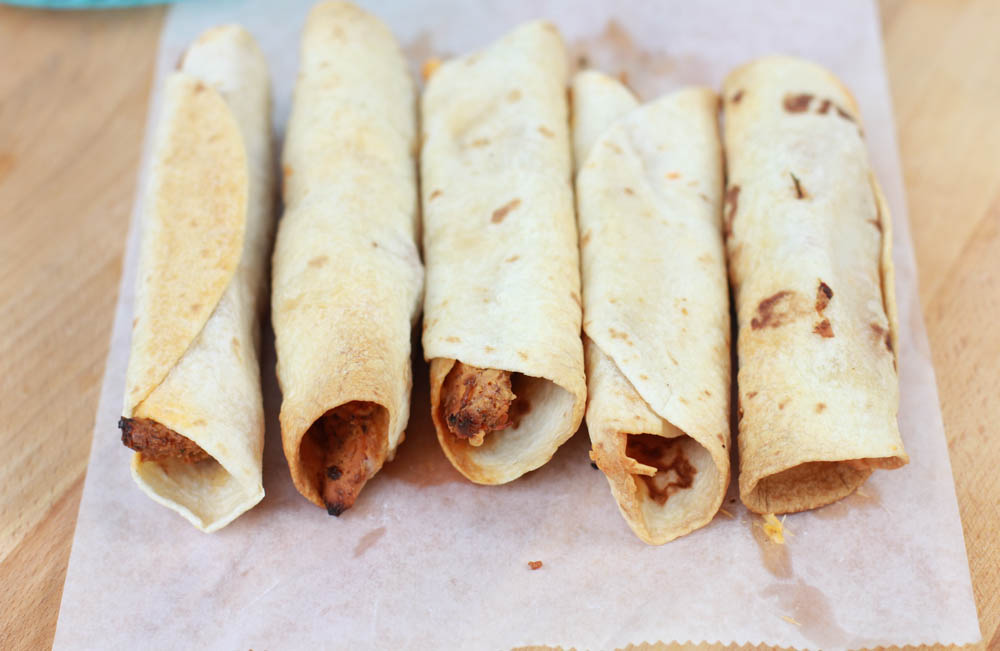 Although I didn't use any spice in the recipe, the McCormick Skillet Sauce provides so much flavor that anything additional isn't really necessary. The Fajita Skillet Sauce provides a blend of flavors including roasted chili pepper and lime, which is a perfect combo for fajitas.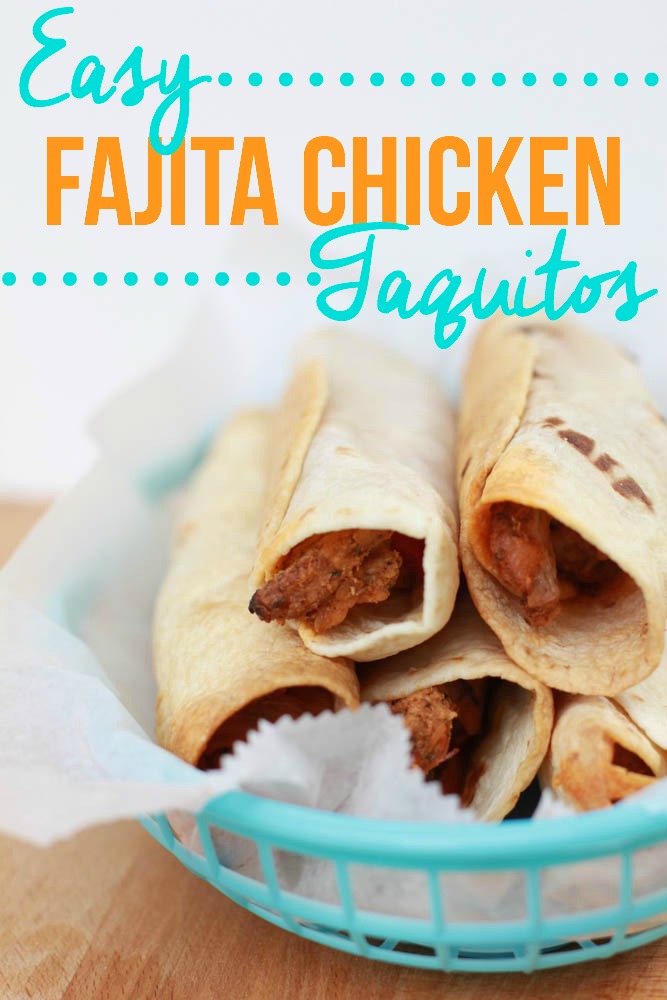 McCormick Skillet Sauce is available at Walmart and I found them on the spice aisle. There are seven difference varieties available (although I only saw six at my local store) and I'm excited to try the others. In addition to Fajita, there is Smoky Applewood BBQ Chicken with Bacon, Sesame Chicken Stir-Fry, Sicilian Chicken with Tomato, Basil & Garlic, Fire Roasted Garlic Chili, Sweet & Smoky Sloppy Joes, and Taco with Chipotle & Garlic.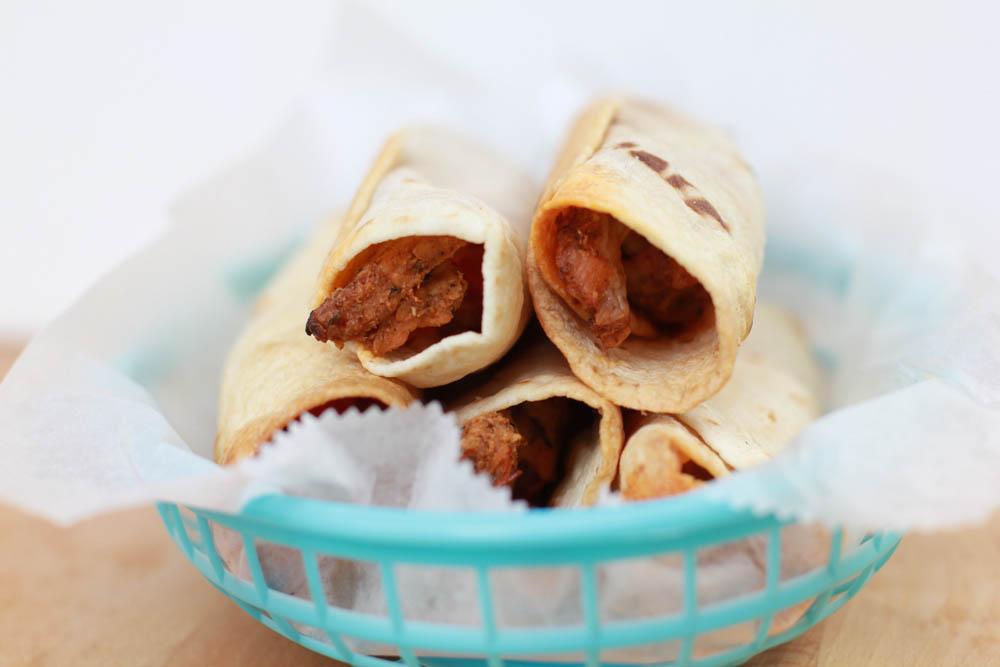 Even when life gets busy, and things are spinning out of control, I enjoy a home cooked meal with my family. It's my solace at the end of the day. A time to embrace the people who matter most to me. And when that home cooked meal only takes me 30 minutes to prepare, it's a win, y'all! A win all the way around!
More easy recipes:
Easy Cheesy Garlic Pull Apart Biscuits
Have you tried the new McCormick Skillet Sauce yet?