A special thanks to the Branson CVB and the amazing shows listed below for this complimentary experience.
Branson, Missouri is world famous for live entertainment options, but there are also lots of ways to stay busy between shows when visiting the Ozark Mountains. There are plenty of outdoor adventures, such as go-karts, Segways, mini-golf, zip lining, and must-see attractions in Branson, but since it was pretty cold when we visited in December, we decided to stick with indoor attractions and shopping.
Must-See Attractions in Branson
The Titanic Museum Attraction is the largest museum attraction in the world. Built in 2006 by John Joslyn (who was part of the Titanic expedition back in 1987), it has become a family favorite for millions of visitors. A second Titanic Museum Attraction opened in Pigeon Forge, TN in 2010. We visited the Pigeon Forge location two years ago and were very excited to get the chance to see the original attraction in Branson.
As you board the ship you are given an audio device. It is simple to use, even for young children, and provides tons of details and explanations as you wander through the exhibits. You also receive a special boarding pass which tells the story of a passenger from the actual maiden voyage. This is one of the most fun parts of the whole experience. Throughout the self-guided tour we looked for our passengers, and this time we actually saw a few of them mentioned in different displays.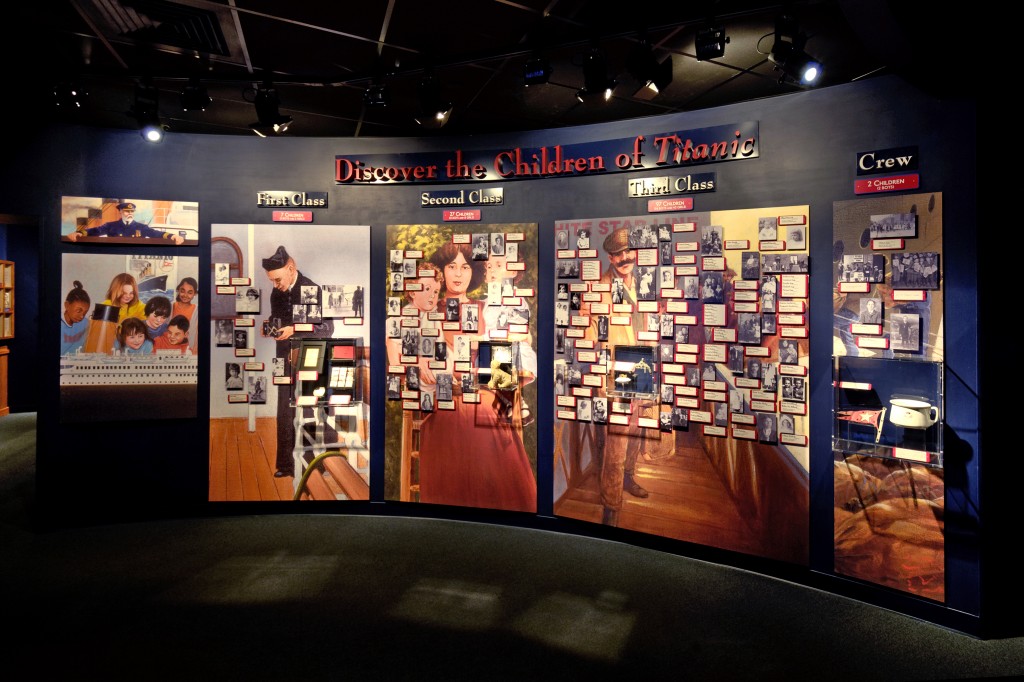 The museum itself is beyond description, it's truly one of those things you have to experience for yourself. Walking through the museum is a magnificent lesson about a fascinating time in history. My daughter is so enthralled that she even wants to have her wedding on the beautiful grand staircase replica (someday). Yes, they do host events!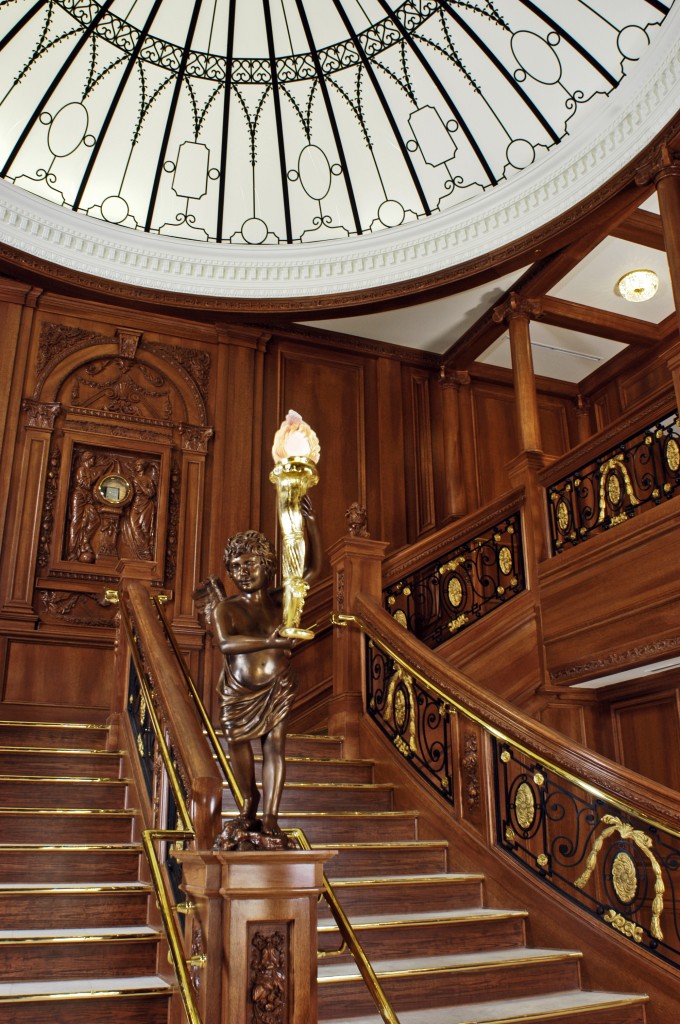 My boys were probably too young to fully comprehend the experience a few years ago since even though they enjoyed themselves, they barely remember it. This time they were completely engaged and learned so much. There are interactive displays throughout the museum that make the tour really fun for kids. We were all pretty excited to learn if our passenger lived or not in the memorial exhibit. I loved reading stories about the passengers and crew. We had a wonderful time. I highly recommend everyone to visit a Titanic Museum Attraction at least once!
Another a must-see attraction in Branson is the Ripley's Believe It or Not! Odditorium. We have been to several Ripley's attractions in the past, and each one is always unique, interesting, and fun.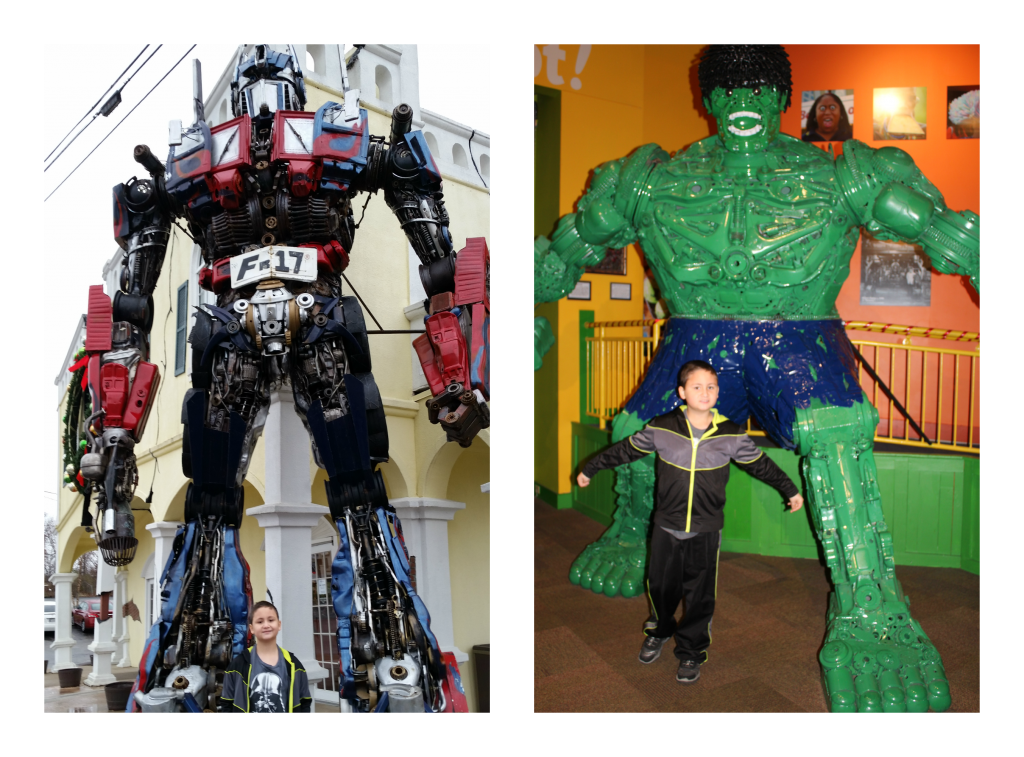 Some of our favorite highlights included the gigantic Hulk made from recycled parts and the world's largest roll of Charmin. That thing was huge, over a million square feet of tissue, weighing nearly 4,000 lbs!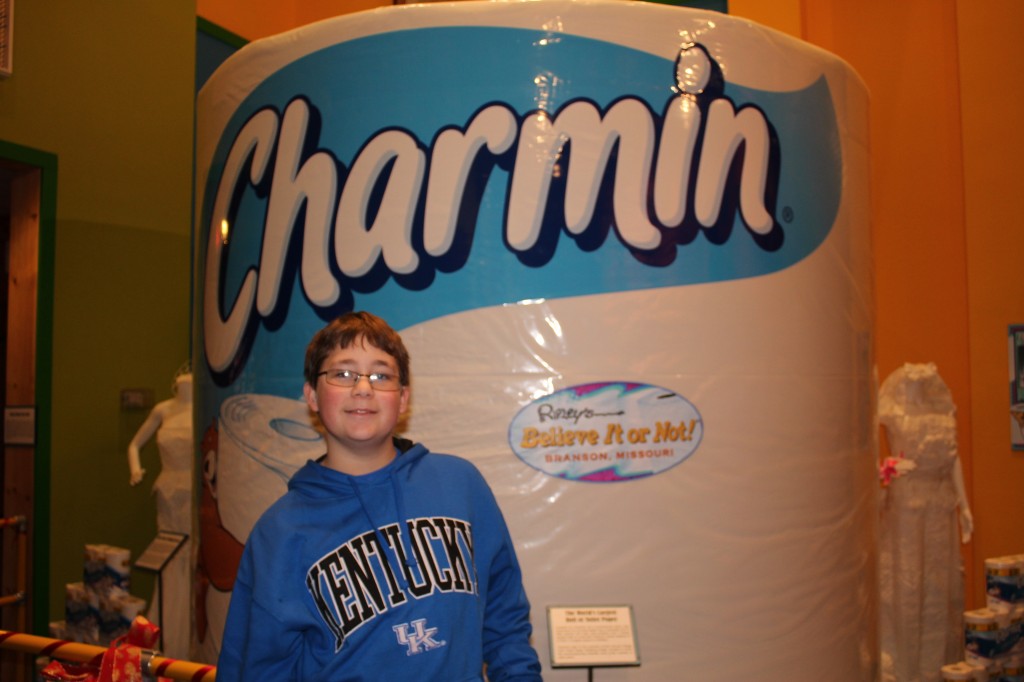 We also saw real shrunken heads along with jewelry and instruments made out of human bones. They were kind of gruesome, but interesting to learn about.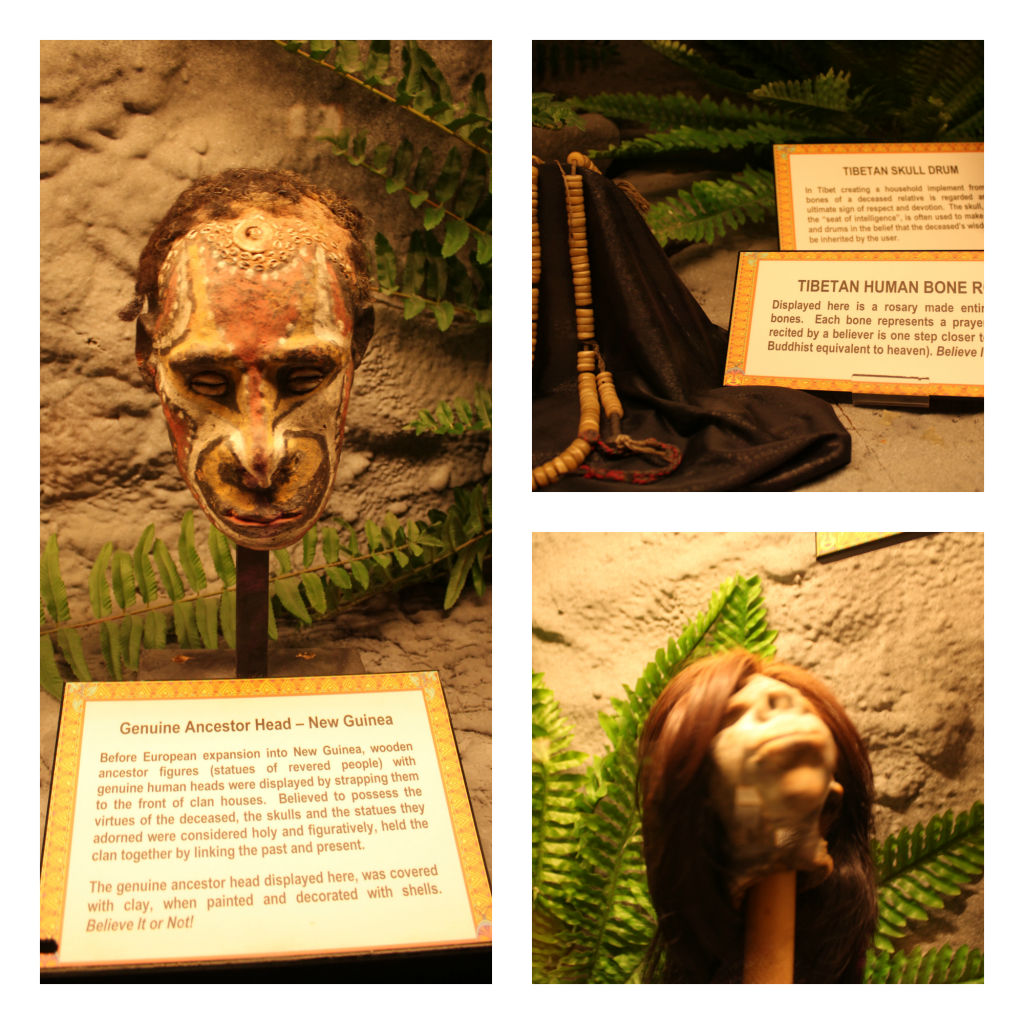 There are also plenty of other odd but intriguing things to see, such as portraits created out of toast or painted on butterflies. I always wonder where people get the ideas for those types of things! Ripley's Believe It or Not! is a great family activity that offers very reasonable admission. Kids of all ages, myself included, love getting a glimpse of the bizarre and unusual.
Have you visited either of the must-see attractions in Branson?