There is something so American about a 4th of July neighborhood parade. The grown-ups all sitting on their porches, sipping sweet tea out of mason jars. The children riding down the sidewalks on festively decorated bicycles.
Can you picture it?
We lucked out when moving onto our street and ended up with some pretty amazing neighbors. They already had standing holiday traditions, but the greatest neighborhood day of celebration, the 4th of July, was missing from the neighborhood social calendars.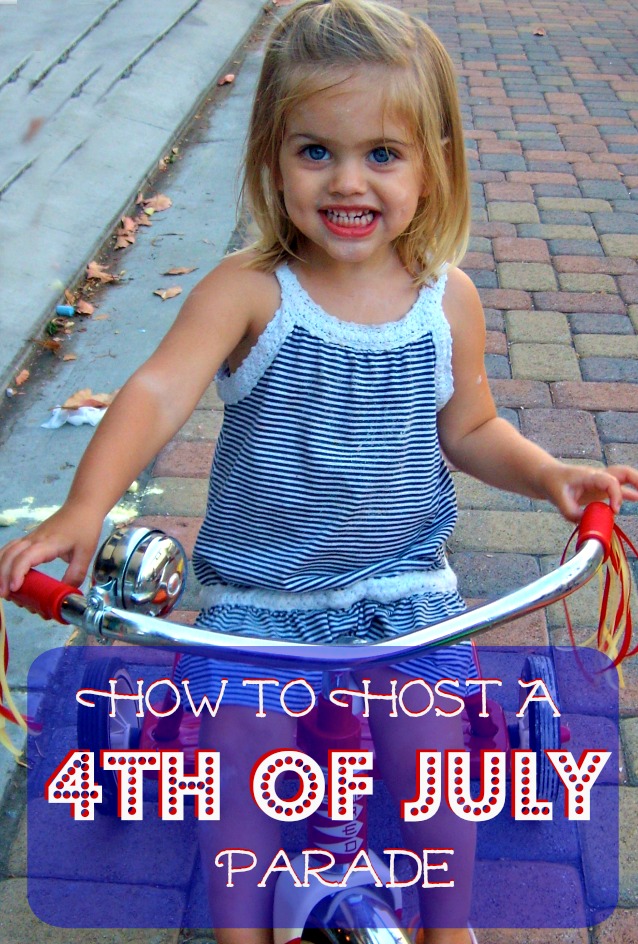 Not on my watch! But what if you don't know how to host a 4th of July parade? It's okay. This year I'm hosting our first annual 4th of July parade. Since I didn't know how to host a 4th of July parade before I began my planning, I wanted to share my 4th of July parade checklist which you can print out and use for yourself (get the link at the bottom).
How to Host a 4th of July Parade:
1. Home of the Brave and Well Decorated: Get out the bunting and get your front porch swag on! Don't have any? Pick up inexpensive plastic tablecloths from the dollar store in red, white, and blue and tie with twine.
2. Don't Tread on Me Bicycles: I'm pretty sure there's an amendment to the Constitution saying it is unlawful not to have children riding on decorated bicycles in your patriotic 4th of July parade. Add a little pizzazz to those handle bars and you're all set.
3. Liberty & Justice for All Riders: Wagons need not be excluded. Actually, small children up the cute quotient considerably. In my neighborhood, we have an equal number of skateboarders to bicyclists. Helmets make for fabulous statement pieces also.
4. Dress Like a Yankee Doodle Boy or Girl: Whether you pick up an Old Navy flag shirt (always cheap this time of year) or DIY up something adorable, everybody needs to fashionably represent on the 4th.
5. Let Freedom Ring Noisemakers: Let our Founding Fathers know the 4th of July parade is coming! Decorate two paper plates, fill with beans, and staple together. It's an easy peasy, inexpensive noisemaker!
6. Give Me Liberty or Give Me Sparklers: I have a friend (who shall remain nameless) that was forced to wear an eye patch for weeks after shooting a bottle rocket into her eye. After that, I've been quite weary of setting off fireworks at home. But sparklers are much more manageable and a ton of fun, even for the kids. Don't forget the red solo cup to shield their little hands. Just punch a hole through the bottom of the cup and put over the sprinkler. The sprinkler should slip right through and the cup acts a shield for their hand.
7. O Say, Can You See My Pom Poms: Ribbons hot glued to a stick or crepe paper Pom Poms let us bring out our inner cheerleader. A little 4th of July parade waving is good for us.
8. Sweet Land of Liberty Treats: Treat your parade marchers to red, white, and blue treats and beverages at the finish line. Party like it's 1776, America! These Patriotic Pretzels are a great choice. They're so easy to make and super festive. If you want to serve a cake, cupcakes or cake pops, these 4th of July cake ideas are a great option too!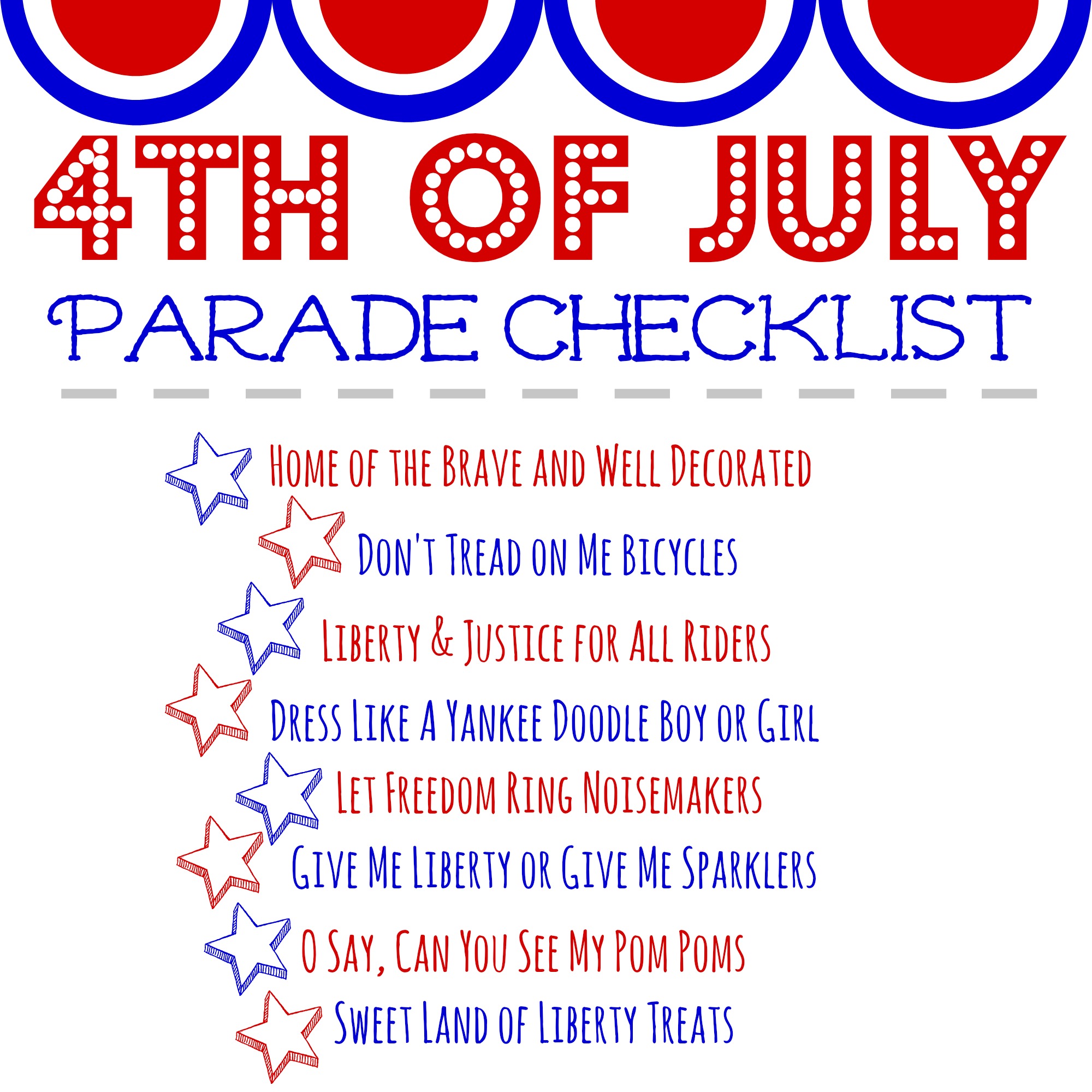 Get your free, printable How to Host a 4th of July Parade Checklist!
Come this 4th of July, my neighbors and I will be honoring this sweet land of liberty.
How do you celebrate the 4th of July?
Looking for more fun ideas, how about these crafts for July 4th.