There are some mornings when I simply don't have the energy to prepare myself a healthy breakfast. Instead of gorging myself in heaps of cereal or frozen breakfast pastries, I'll usually just throw a few frozen ingredients into the blender and call it breakfast. That's why having my freezer stocked with fruit is the best thing I've ever done. Pineapple Banana Orange Breakfast Smoothie for the win!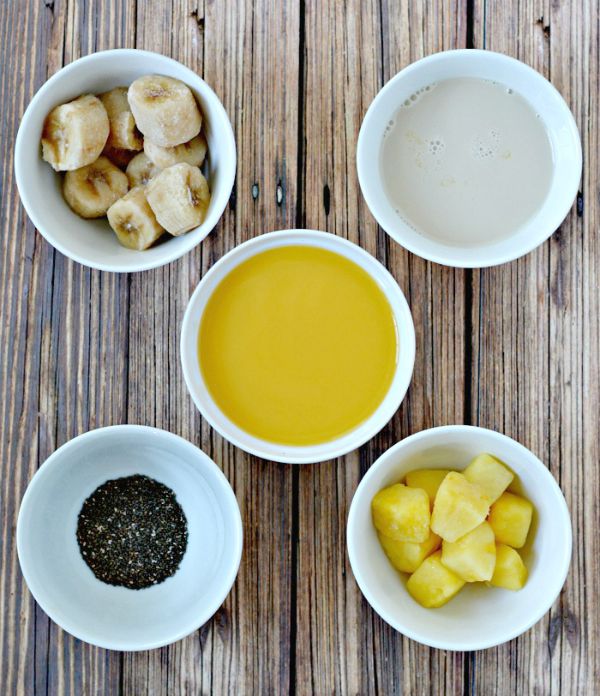 You could make this Pineapple Banana Orange Breakfast Smoothie with fresh fruit, but when using frozen fruit you will get a thicker texture and a smoothie that stays colder longer. And while I used almond milk, any milk will work. Chia seeds are great for adding fiber, protein, and Omega-3's to your diet, but if you want to skip them, that's totally fine. It doesn't change the flavor of the breakfast smoothie at all.
Pineapple Banana Orange Breakfast Smoothie
Pineapple Banana Orange Breakfast Smoothie
Pineapple Banana Orange Breakfast Smoothie - a delicious smoothie using frozen fruits.
Ingredients
3.5 ounces FROZEN bananas (about 8 – 1 inch slices)
3 ounces FROZEN pineapple chunks (about 10 – 1 inch chunks)
1 tablespoon Chia seeds
8 ounces orange juice
4 ounces vanilla almond milk
Instructions
Add all ingredients to a blender; blend on high until smooth. For a thicker smoothie, blend in ½ - 1 cup ice cubes until smooth.
This
Pineapple Banana Orange Breakfast Smoothie
makes for a quick and easy breakfast that is packed with protein and fiber!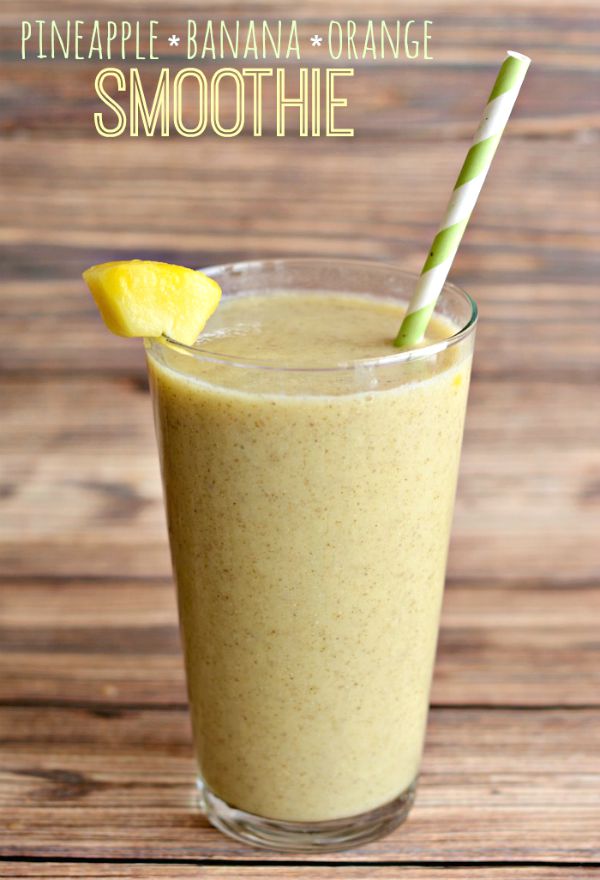 If you're like me, skipping breakfast is easy. But it's not good for the body. As I'm getting older and paying careful attention to my health, I'm finding ways to ensure that I have a good breakfast. Breakfast smoothies work perfectly for that. I can easily change out ingredients for a new taste every day so that I don't get bored with the same smoothie day in and day out.
Do you drink smoothies for breakfast? What's your favorite smoothie?