For an easy, delicious treat try this Easy Rustic Cranberry Apple Pie.
Now that the Thanksgiving holiday is behind us, many of us are already preparing for more (much needed) family time during the Christmas holidays. I've yet to host a holiday at my house because my parents host each holiday, but I usually help by bringing a dessert of some sort. Because, what's a holiday without dessert, right? Keep reading for my Easy Rustic Cranberry Apple Pie recipe!
Cranberry Apple Pie
I love being in the kitchen, but honestly, I don't spend as much time in there as I could because I'm usually busy doing other things — like laundry, or dishes, or homeschooling the kiddos.
Life is just a whirlwind of busy! And that is exactly why I like easy recipes! This Cranberry Apple Pie is still somewhat homemade, but it doesn't take all the time and effort of making it completely from scratch!
That's a win in my book!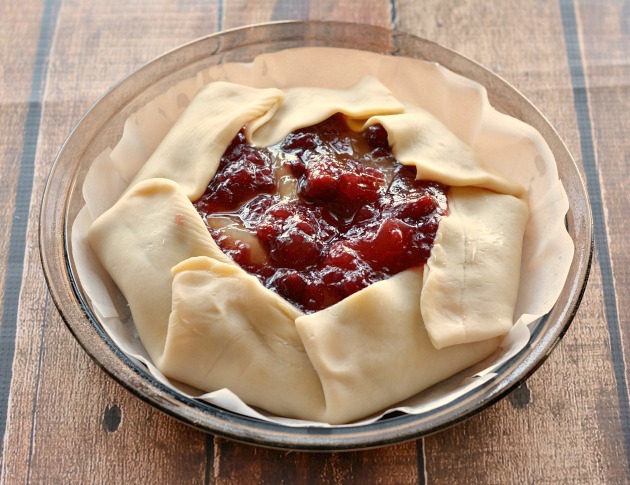 Seriously, y'all, it doesn't get much easier than this! This Easy Rustic Cranberry Apple Pie will probably be the easiest apple pie you ever make!
And rightly so, because, who wants to spend time in the kitchen when you could be spending time with your family?
No frills, no gimmicks, just a delicious Easy Rustic Cranberry Apple Pie.
Easy Rustic Cranberry Apple Pie Recipe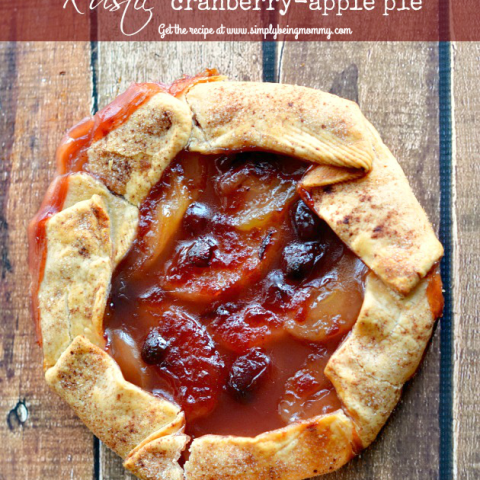 Easy Rustic Cranberry Apple Pie
Total Time:
1 hour
5 minutes
Easy Rustic Cranberry Apple Pie - all the flavors you love without all the extra work!
Ingredients
1 crust from 15-ounce package of refrigerated pie crusts
1 can (21 ounces) apple pie filling
1/2 cup whole cranberry sauce
1 teaspoon cinnamon
1 teaspoon sugar
Instructions
Preheat oven to 400°F. Unwrap pie crust and place in a 9-inch pie plate.
Spoon apple pie filling into pastry-lined plate. Next, spoon cranberry sauce over the apple pie filling.
Fold edges of pastry over fruit, pleating so crust lies flat. Sprinkle sugar and cinnamon over crust.
Bake 15 minutes. Reduce oven temperature to 350°F. Bake for 40 to 45 minutes or until fruit is bubbly and crust is golden brown.
Whether you're going to a family get-together or just hanging out at the house, this Easy Rustic Cranberry Apple Pie is a great, fall dessert.
Don't forget to pin this Thanksgiving dessert to one of your dessert or Thanksgiving boards on Pinterest. And if we're not friends yet on Pinterest, lets be friends.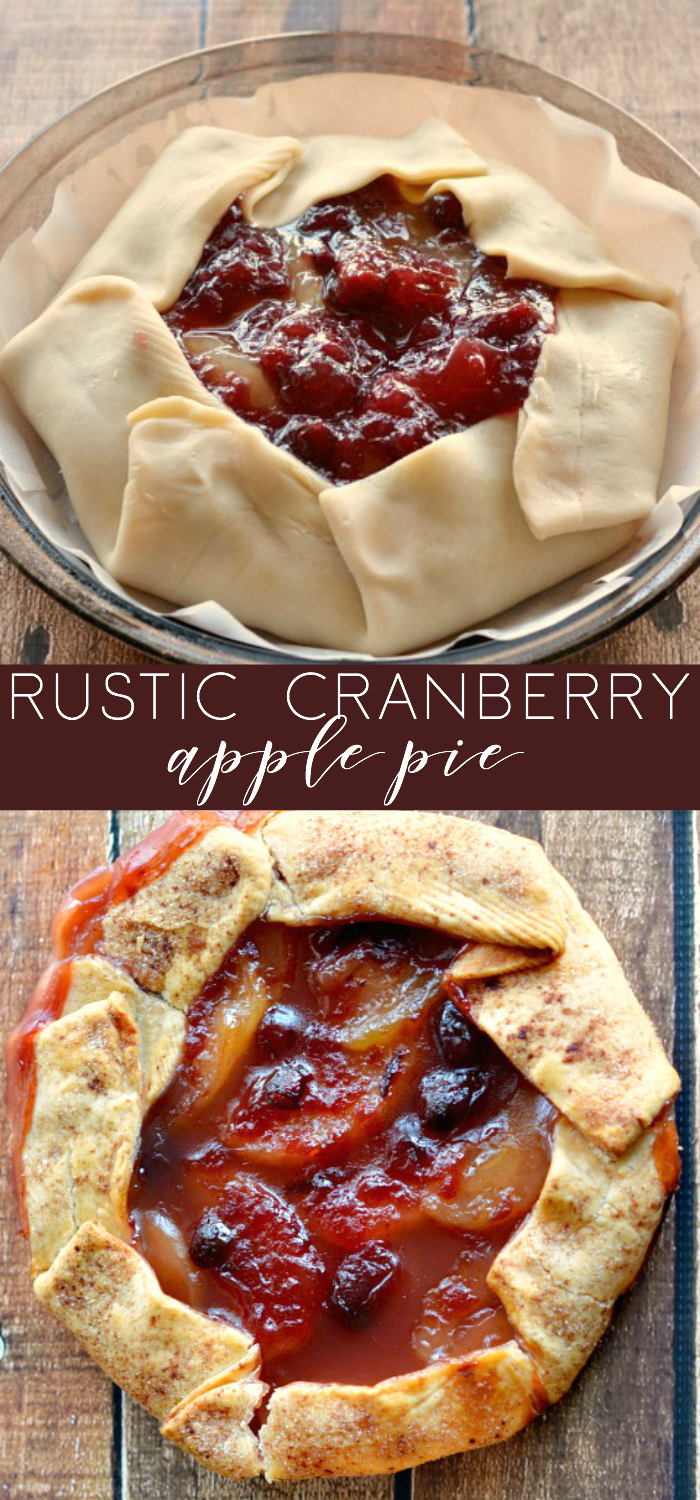 Are you as excited as I am about the upcoming holidays? What's your favorite holiday dessert?

Turkey Pretzel Treats for Thanksgiving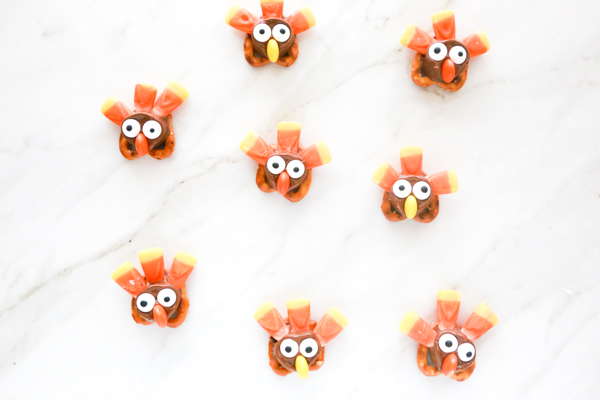 Thanksgiving Tic Tac Toe Printables