After creating my Halloween Tic Tac Toe, I thought it would be fun to start sharing more seasonal printables that you can use with your children. With the fall break coming up, Thanksgiving Bingo is a perfect way to entertain and play with your kids this holiday season.

Thanksgiving Bingo
Since I've done all the design work for you, all you need to do to enjoy a game of seasonal bingo is print the Thanksgiving Bingo Bundle. And because I love playing with my children (and hope you do too), I'm sharing these printables absolutely free of charge. All you have to do is print them and play.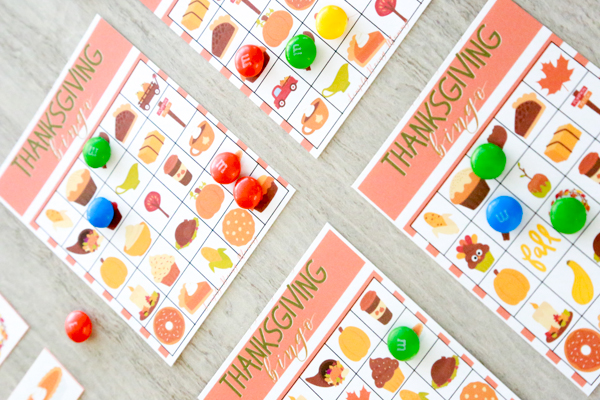 The Thanksgiving Bingo Bundle contains three separate pages. There are two pages that contain four different Thanksgiving Bingo cards each, and one page that contains all the image cards to use during game play. Since I've only made eight different cards, only eight people can play at a time.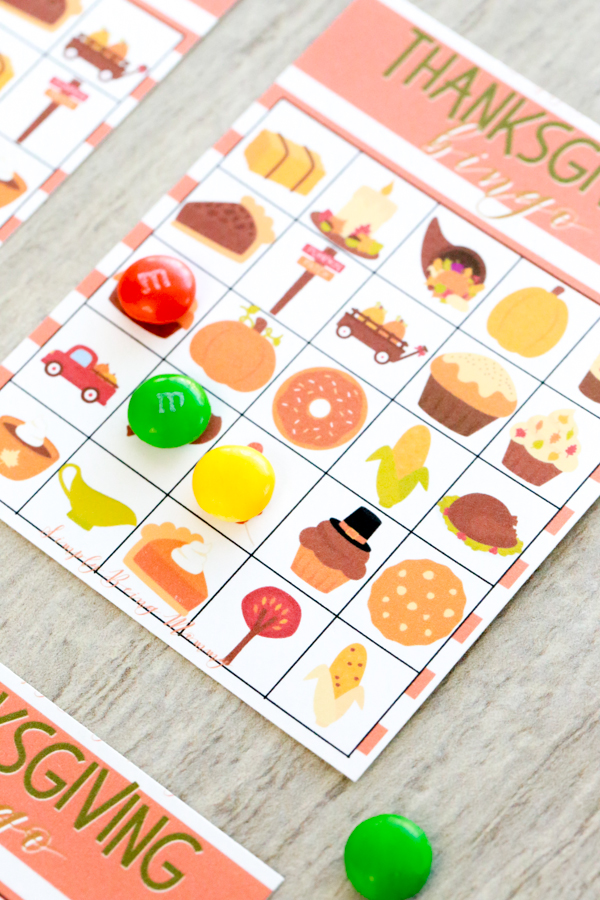 How to Play Thanksgiving Bingo
You'll need to print the Thanksgiving Bingo Bundle. For better results, print on white cardstock. If you want, you can also laminate the cards to make them last longer. If you want to laminate and don't have a laminator yet, I recommend the Fellowes Saturn 3i 125. The rapid warm up and auto shut off make it the best option for busy moms like me.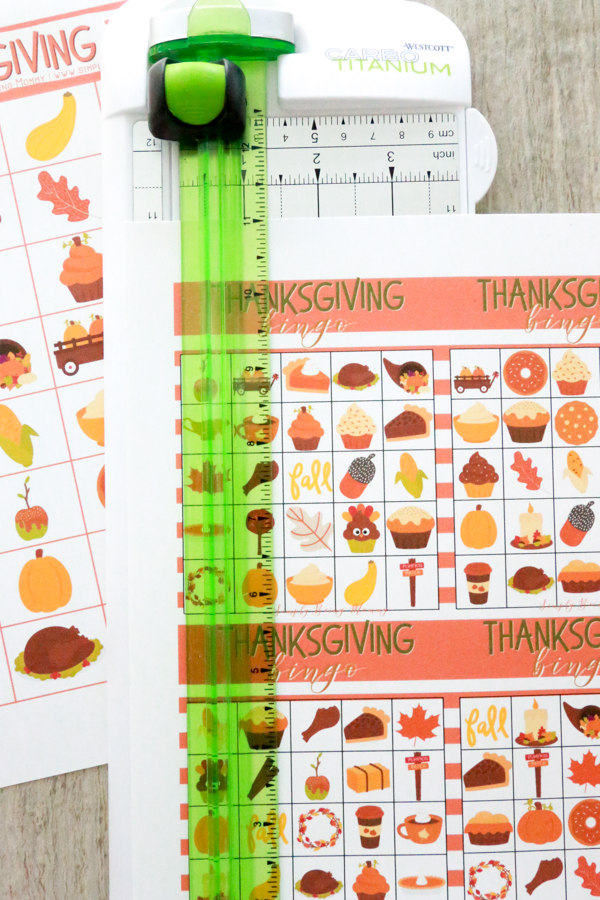 After printing the bundle, cut the Thanksgiving Bingo cards and image cards out. I use my Westcott Carbo Titanium Paper Trimmer and my Westcott Titanium Non-Stick Scissors. When working with printables and other various crafts, I've found the Westcott brand to be reliable and affordable. And since I'm always looking for the best deal, I stick with what's cheap and works!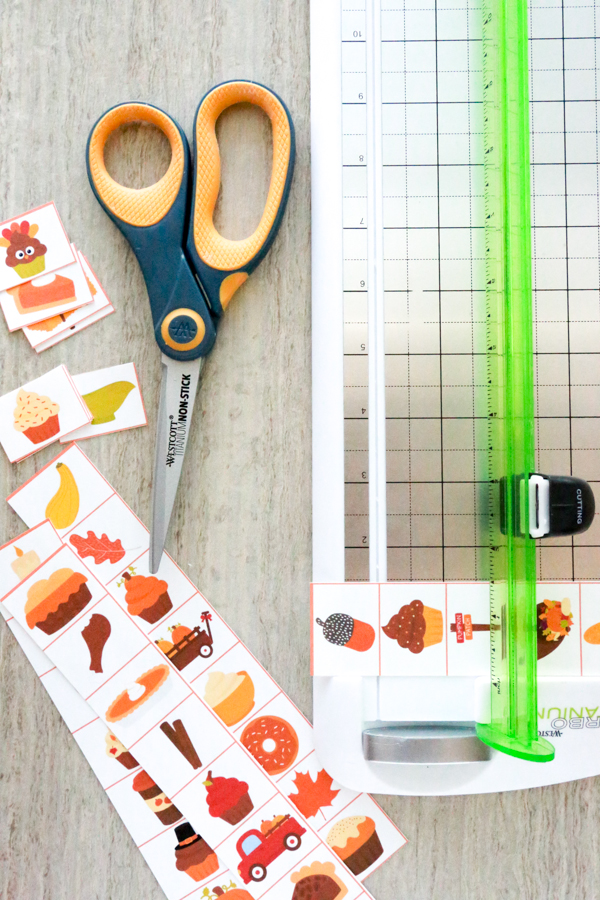 After printing and cutting the Thanksgiving Bingo Bundle, it's time to play. If you've laminated your cards, you can use a dry erase marker. If you haven't, you can either use wrapped Rolo candy or M&M's.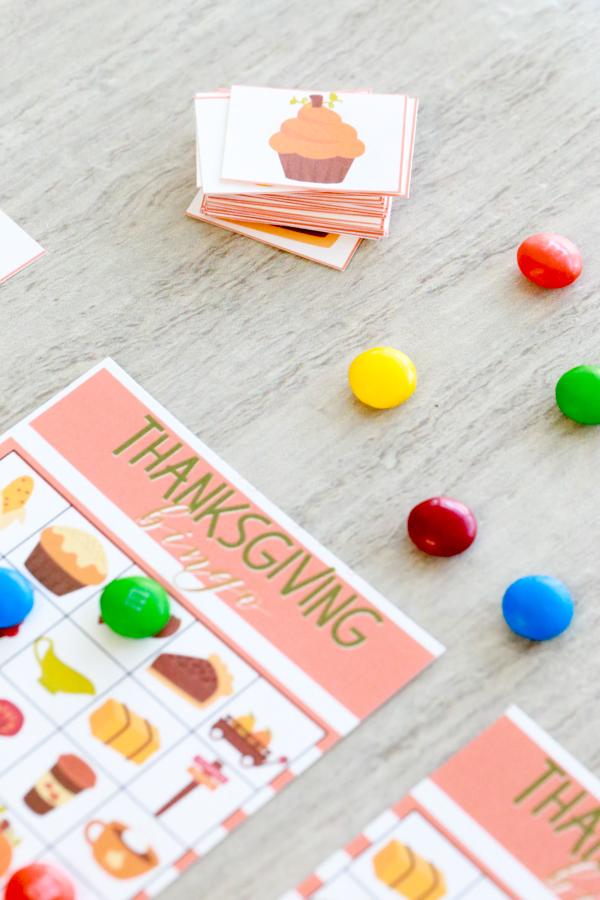 Just like in regular Bingo, each player gets a card. There will need to be a "caller" or whatever you want to call it – the person who calls out the number, but in this case, shows the Thanksgiving-themed image. Like I mentioned, each card is different. I've used 40 different images on eight different cards. Each image that is on the Bingo cards, is also on a separate card that you show to the players.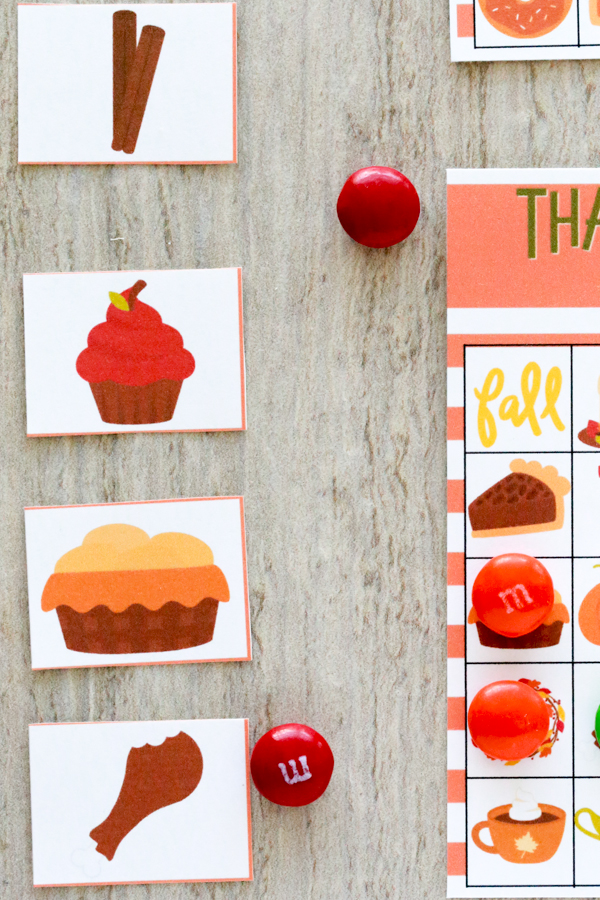 Shuffle the image cards and draw from the top. Show the card to the players and have them place a candy or mark on the image on their card. To win Thanksgiving Bingo, a player must fill an entire line vertically, horizontally, or sideways.
That's it. So easy, right?
If you need more activities to keep the kiddos busy, check out these posts for some inspiration: