This Valentine's S'mores Mix is a mix of ingredients kids love!
Last week I shared a roundup of Valentine's Day snack ideas that are guaranteed to bring a smile to your face. From Heart S'mores to Red Velvet Whoopie Pies, there are plenty of snack ideas to appease just about everyone.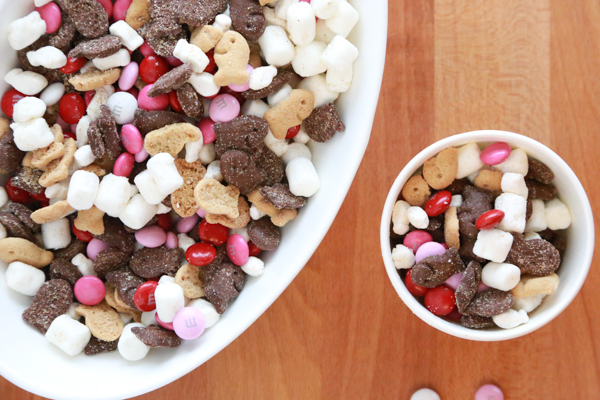 While I was in the grocery store the other day picking up ingredients to make some Valentine's Day treats, I noticed a bag of Goldfish that I had never seen before. It may be a new bag, it may be an old favorite, but since I'd never seen it before, I had to grab a couple bags.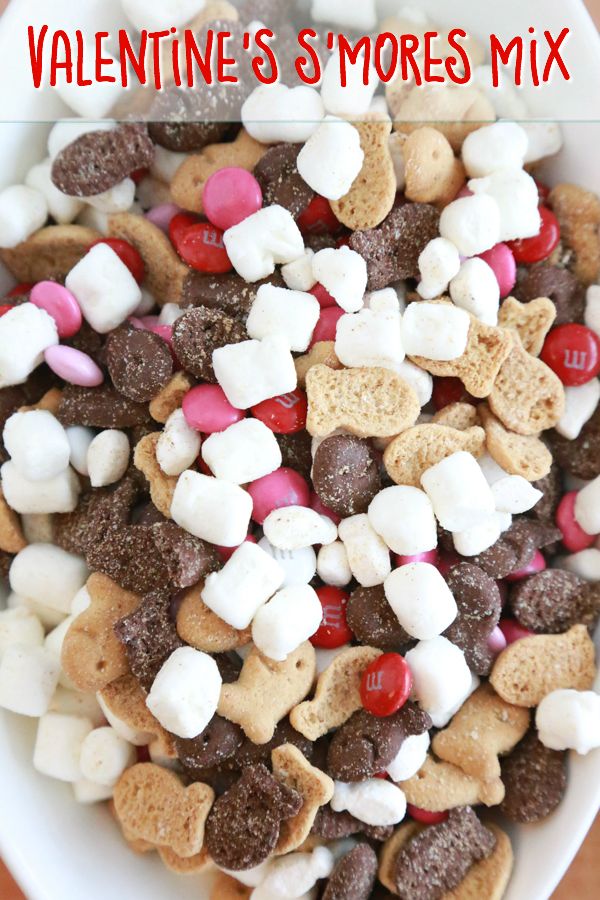 And how perfect for an easy Valentine's S'mores Mix! With graham, marshmallow, and chocolate crackers, it's an absolutely perfect addition to the Valentine's S'mores Mix.
Valentine's S'mores Mix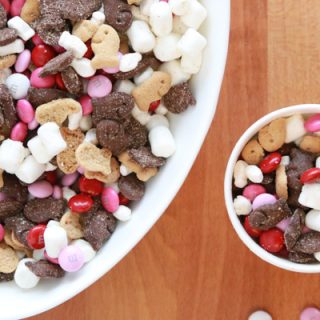 Valentine's S'mores Mix
Valentine's S'mores Mix is a perfect treat for Valentine's Day. Not only is it super easy to throw together, it's a delicious Valentine's Day snack.
Ingredients
Instructions
Put all ingredients into a large bowl and mix together.
Serve immediately or put into small snack bags or boxes for gift-giving.
While I know we all love the beloved s'mores, I can live without the mess. This Valentine's S'mores Mix allows you to indulge — without the mess.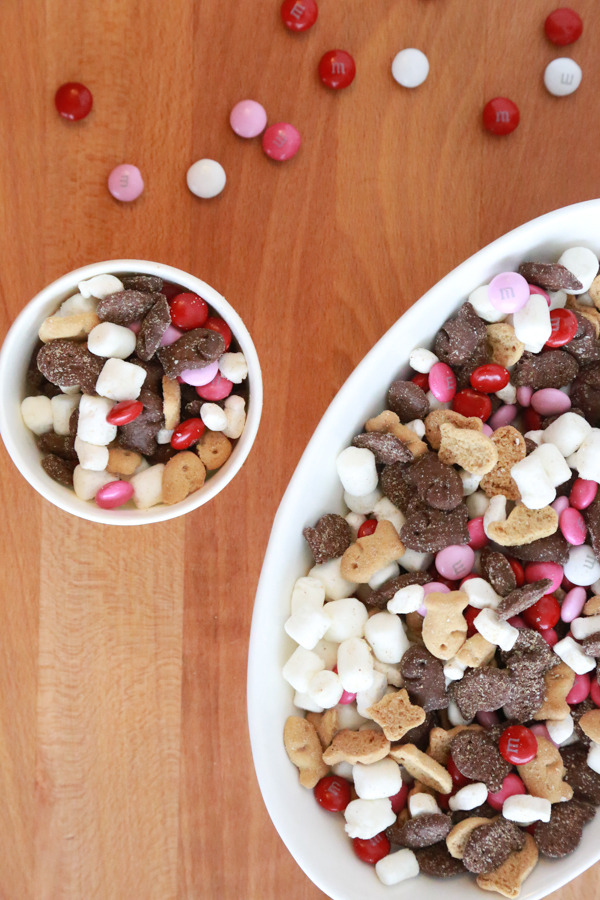 And if your child's school still allows homemade treats, bag the Valentine's S'mores Mix in a cute little bag and you've got a super simple Valentine's snack for school!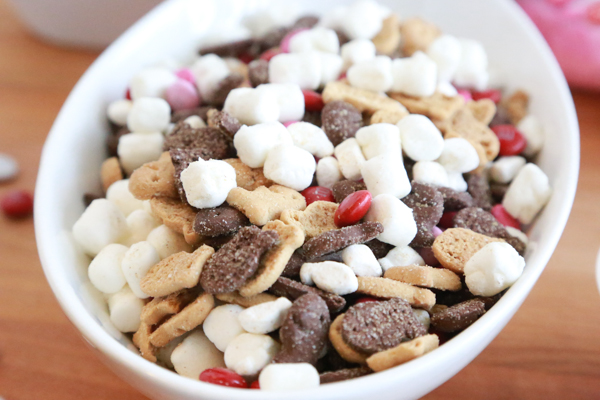 Or you could package it up in a cute, little mason jar and gift it to your child's teacher, principal or even librarian.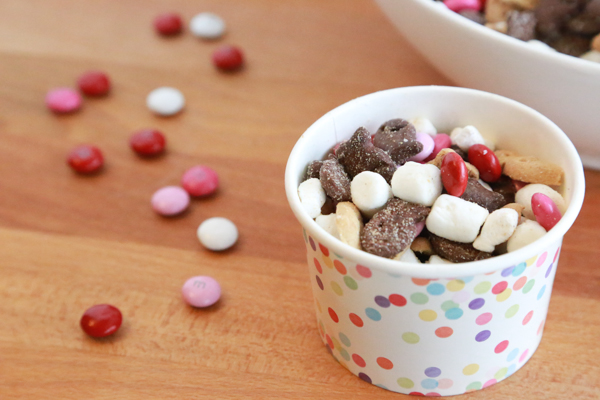 This Valentine's S'mores Mix would also make a great gift for neighbors, delivery drivers, postal worker, etc. I like to show people I appreciate their hard work, so gifting is always something I look forward to — even if it is just a Valentine's treat.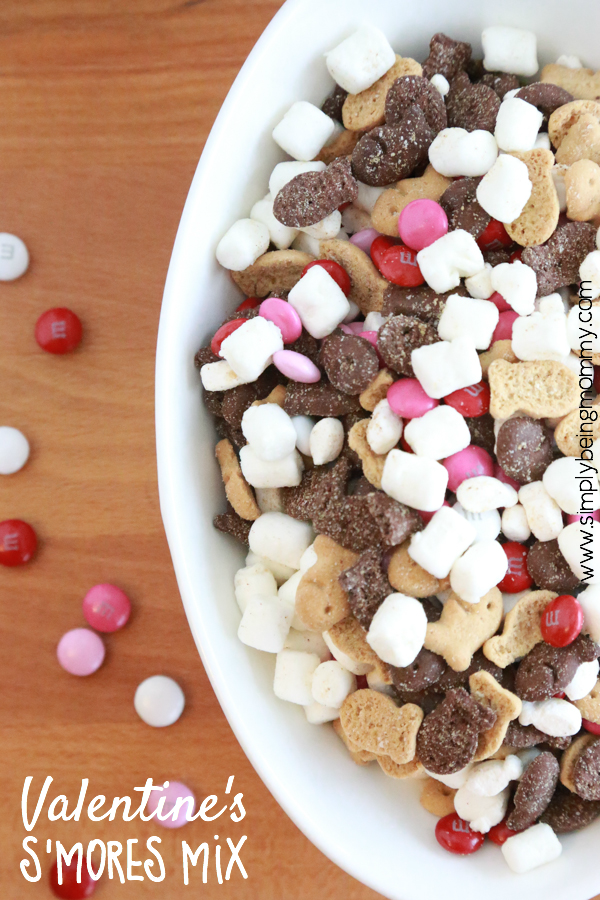 The next couple of weeks I'll be sharing many more Valentine's Day goodies! Make sure you're following on Twitter, Facebook, Instagram, and Pinterest so you don't miss anything.
Here are some other Valentine's Day posts that might pique your interest:
I look forward to the decadent treats, lovely flowers, and all the pampering that comes with Valentine's Day. What's your favorite part of Valentine's Day?