Beet Green Berry Smoothie // a delicious, vibrant smoothie perfect at any time of the day.
I know for many of us, having time each morning to create a healthy, nutrient rich meal just isn't feasible. Most mornings we're doing good not to miss the school bus.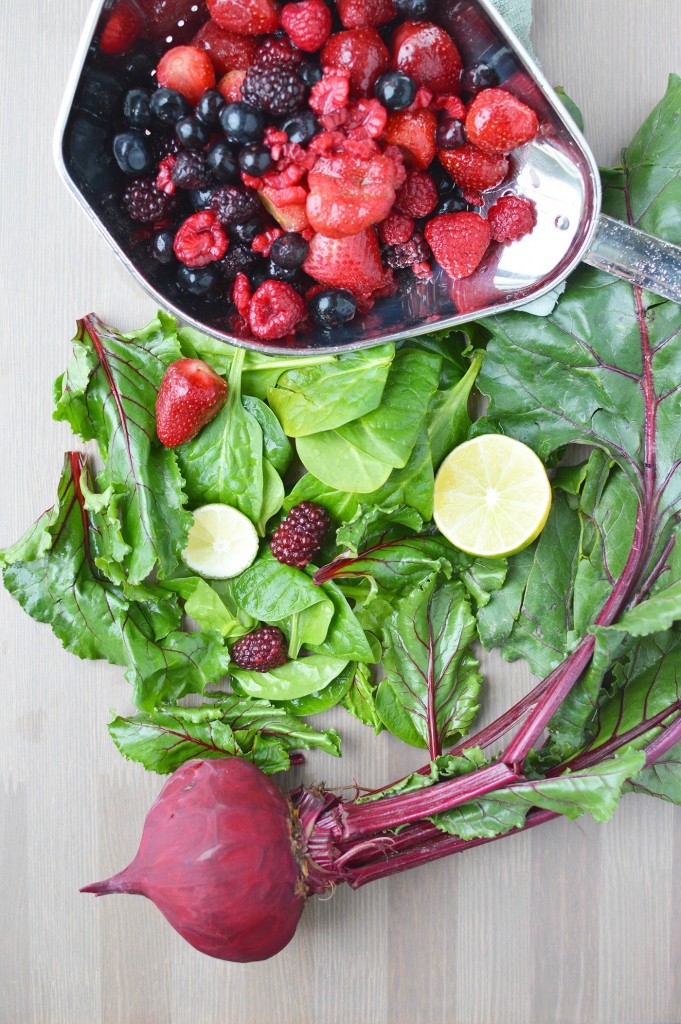 But as I'm sure you already know, breakfast is so important. And a healthy breakfast is even more important.
I know some mornings will require an easy, grab-and-go breakfast like these Peanut Butter Banana Oatmeal Bars. I know life happens. Time is short. Especially when you like to sleep.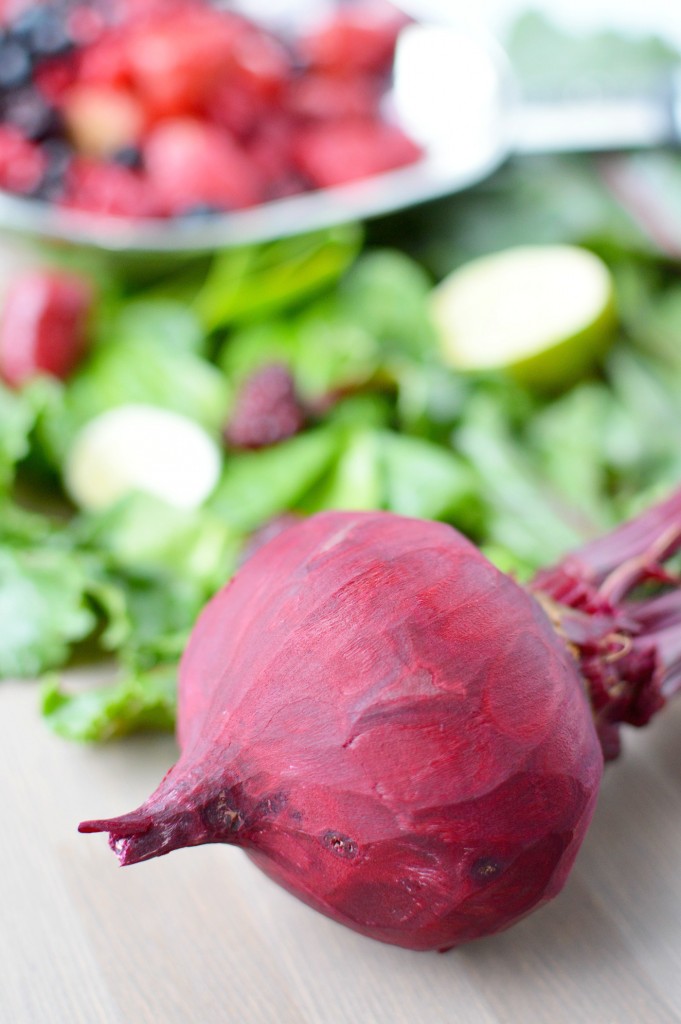 Some mornings, like those lazy Saturday mornings, you might have a little more time to make something more savory, like these Easy Breakfast Quesadillas.
But on the mornings when I know I send my kids off to school full of fresh fruits and veggies, I get an overwhelming sense of gratification. And the awesome thing is, they don't even know that this Beet Green Berry Smoothie is packed full of nutrients their little bodies need.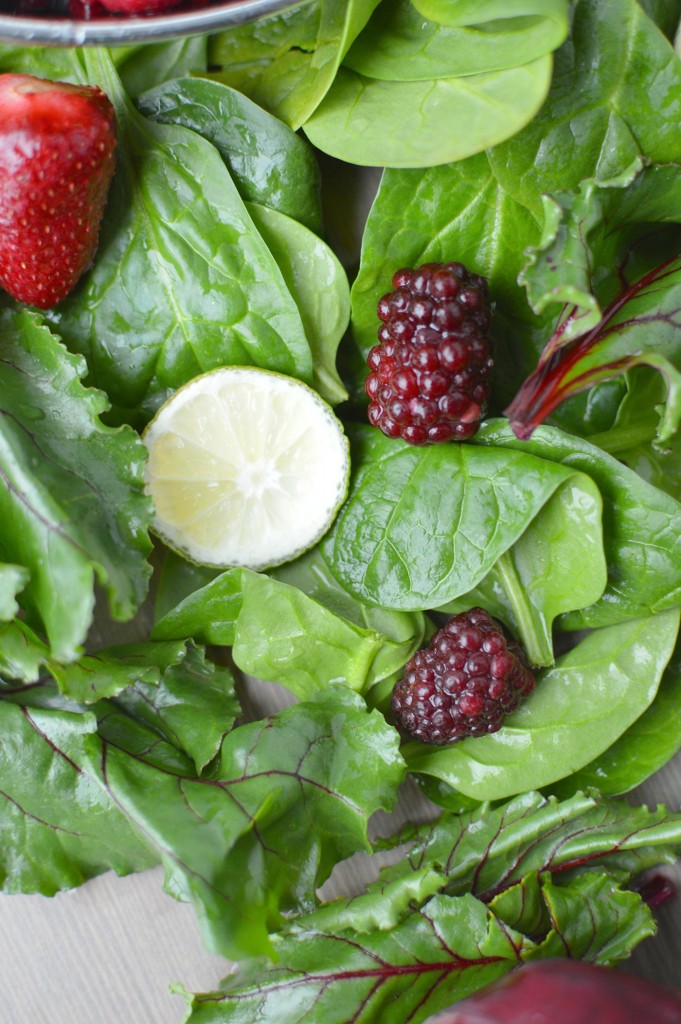 Just look at all that goodness, y'all!
And like most smoothies, this Beet Green Berry Smoothie is super simple to make.
Beet Green Berry Smoothie
Beet Green Berry Smoothie
Ingredients
1 big handful of fresh beet greens (I like to use the smaller, more tender greens closer down to the actual beet versus the larger leaves)
about 1 packed cup of spinach and spring mix
juice from ½ of a lime
1/4 cups frozen organic berries, left out to rest for about 15 minutes
¼ to ¾ cup water depending on how thick you like your smoothies to be
Instructions
Thoroughly wash the greens before adding into the blender, follow with the frozen berries, pour in the water and fresh lime juice.
Blend on high until the texture is smooth all the way through. I like to blend an extra minute to make sure it is ultra-smooth.
Enjoy right away or it will keep well in the fridge for a few hours, give a good stir or shake before drinking.
You don't necessarily have to let the frozen berries rest, but I find letting them rest yields more juice and a sweeter Beet Green Berry Smoothie.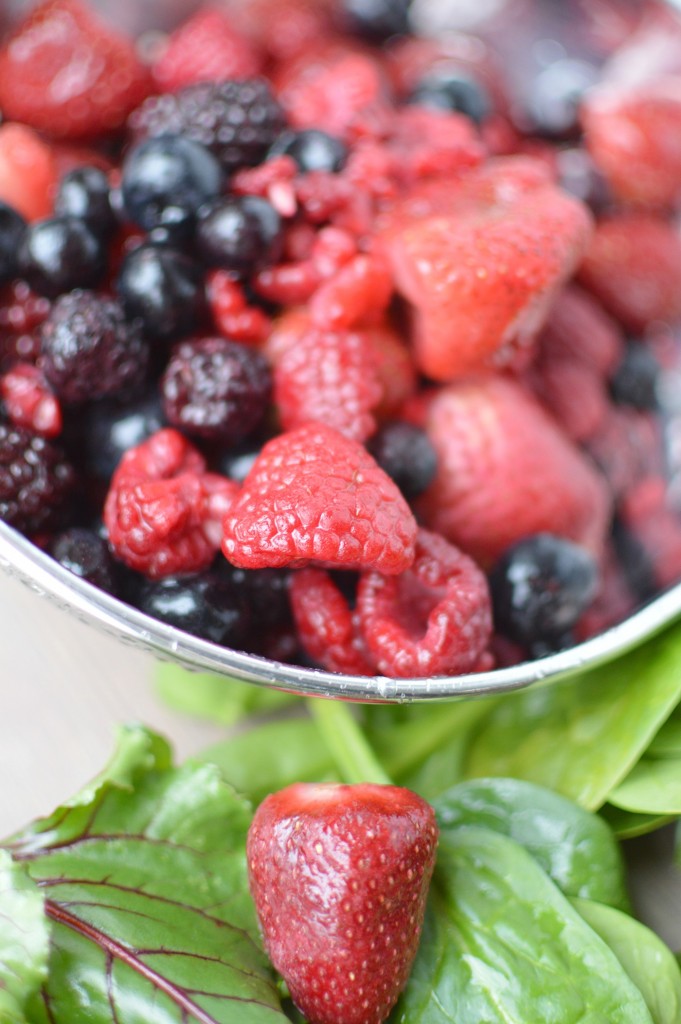 And look at gorgeous color! I always love it when our food looks as beautiful as it tastes!
Remember, you can add more or less water depending on your personal preferences.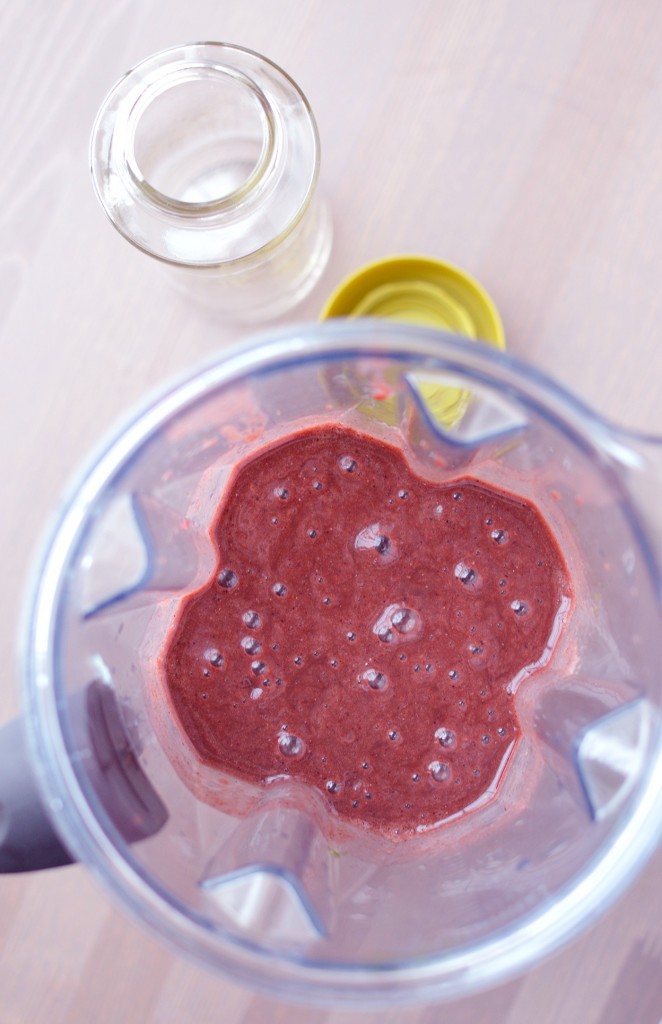 This recipe will easily make two adult servings. If you're feeding small children, you can probably get to closer to four servings.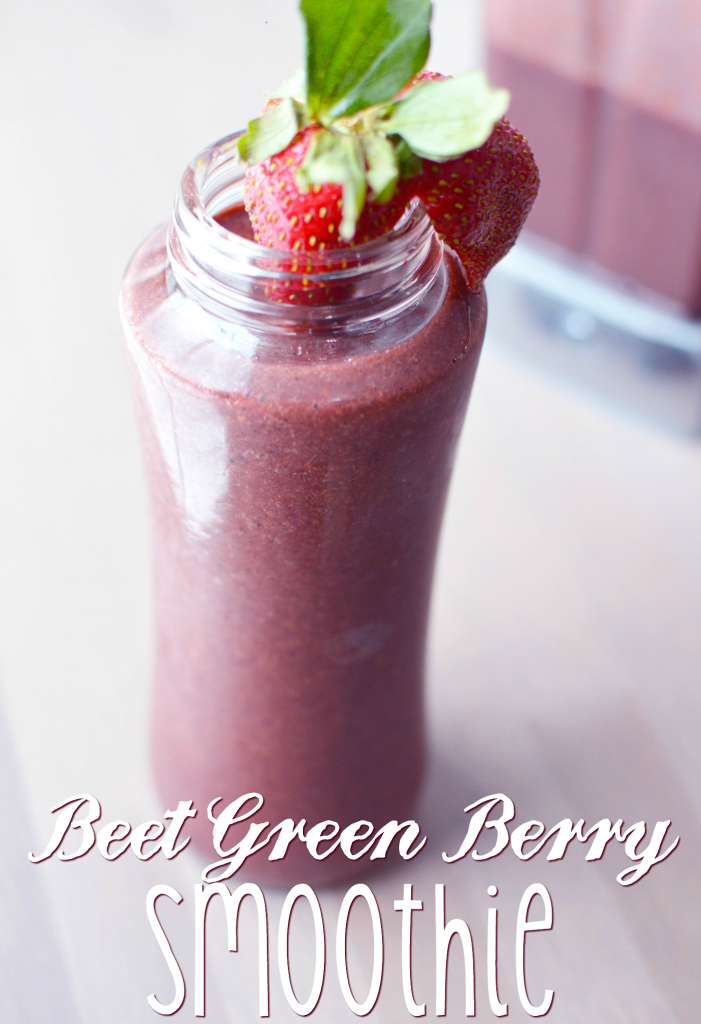 If you want to save this recipe for later, pin it to one of your Pinterest boards! Here's an easy to pin image:
What's your favorite go-to breakfast recipe?