Is there rain in the forecast for your upcoming Disneyland vacation? Here are some helpful tips for a rainy day at Disneyland!
Rain, rain, here to stay? Either way, it's a Disney Day! Having spent the majority of my life in Southern California, I find it quite curious when water starts falling from the sky. But there's one thing I know for sure. Rainy days are the best Disney days!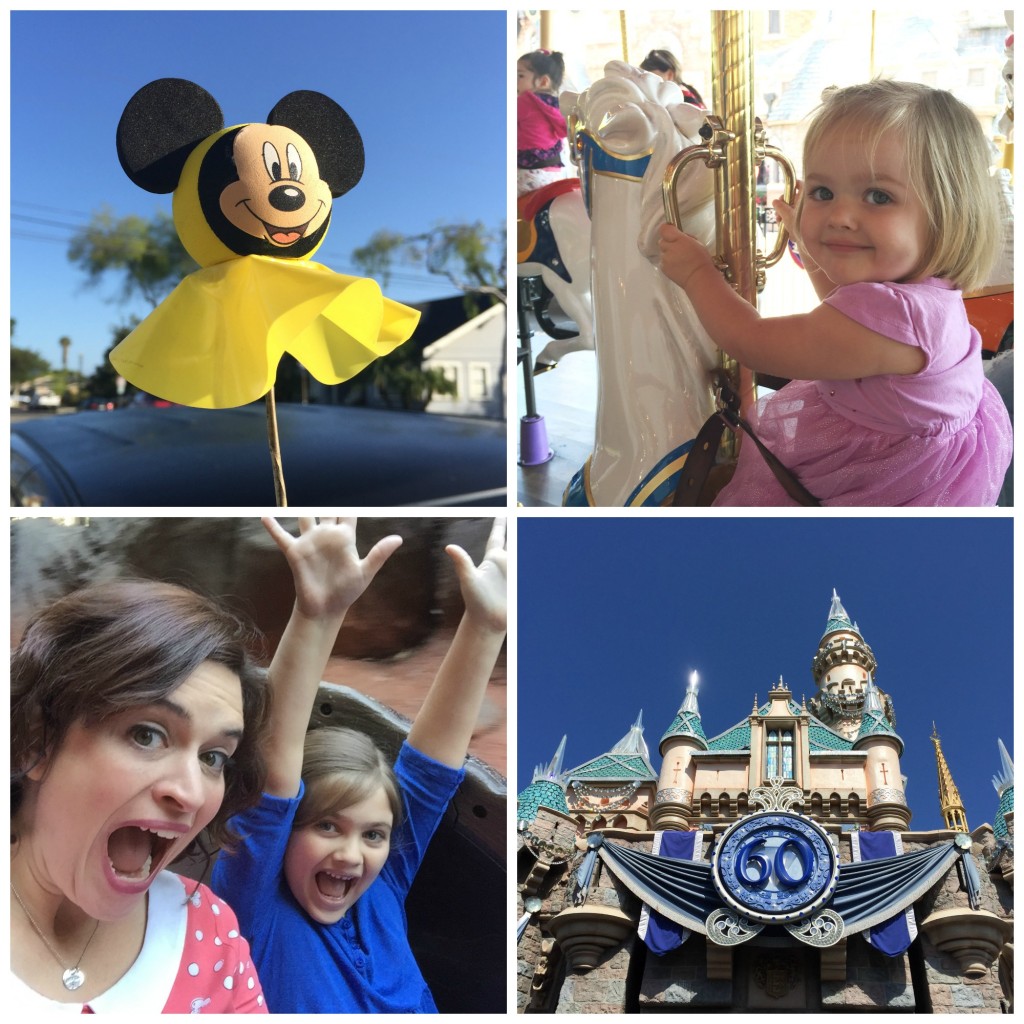 You might wonder how on earth a place that fills your heart with sunshine could remain so magical when it's drizzling. I asked several of my Disney-loving friends, and they all agreed. Rain deters park attendees, so getting on rides is much faster. And you can't forget the magical memories you'll make embracing the rain. The Disneyland Resort remains the Happiest Place on Earth, regardless of the weather.
But those bothersome rain clouds can present some planning challenges, so I wanted to share with you tips for a rainy day at Disneyland, sorted by land.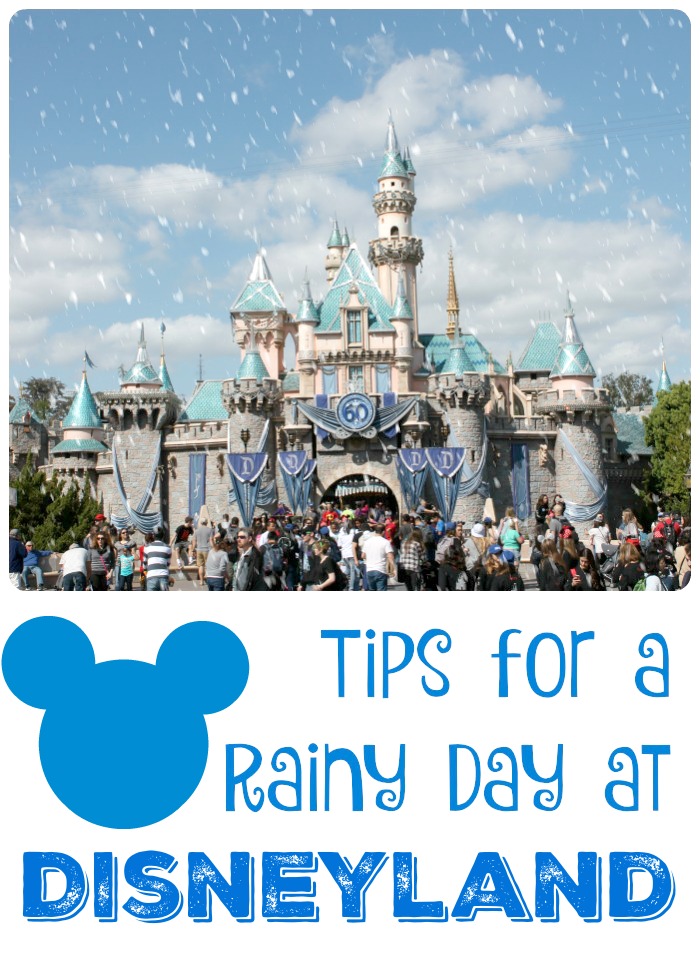 Tips for a Rainy Day at Disneyland
Main Street

Pop in and out of shops to avoid the rain. Most stores connect so you can make your way down the street, dry as a whistle. While shopping, pick up an umbrella or poncho to help stay dry.
Head into Great Moments with Mr. Lincoln or spend pocket change at the arcade.
Nab a hot chocolate or one of your favorite Starbucks coffee drinks from Market House.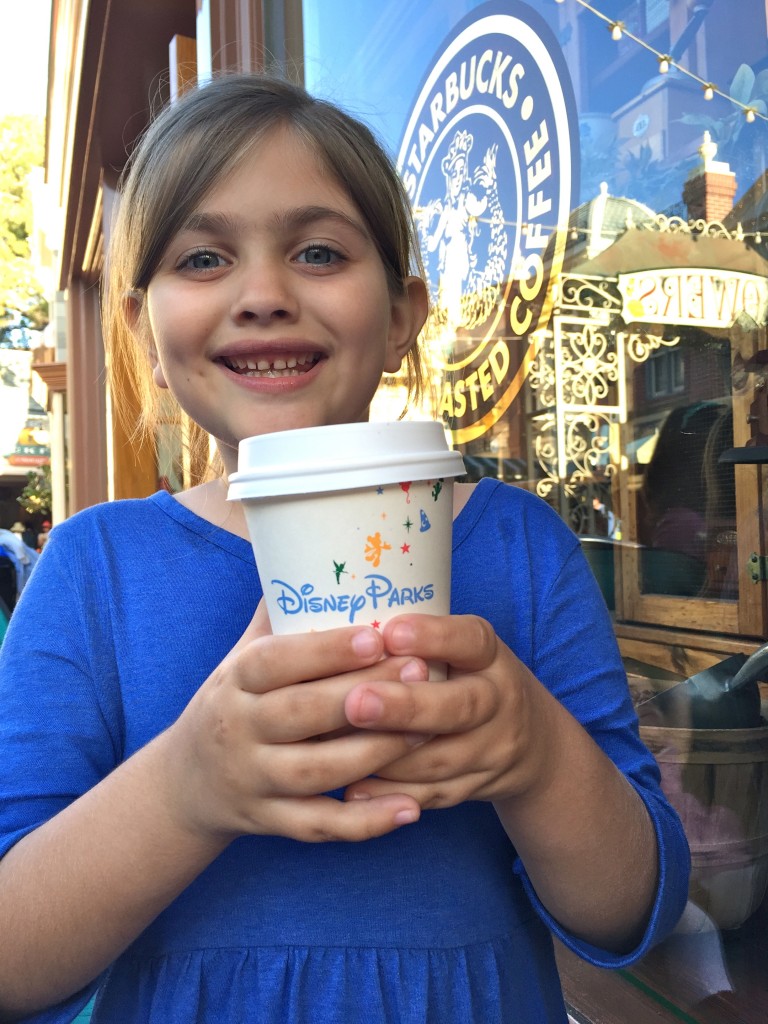 Tomorrowland
Tomorrowland is my personal favorite for staying dry. Attractions are relatively close together which cuts down on sprinting through rain showers.
With Season of the Force overlays in Tomorrowland, rainy day guests will have an out of this galaxy day. Attractions not to miss include Star Wars Launch Bay, Star Tours, Hyperspace Mountain, and Buzz Lightyear Astro Blasters. Get a peek at the Star Wars-inspired Tomorrowland. And if you didn't get enough shopping in while on Mainstreet, check out some of the fun Star Wars merchandise.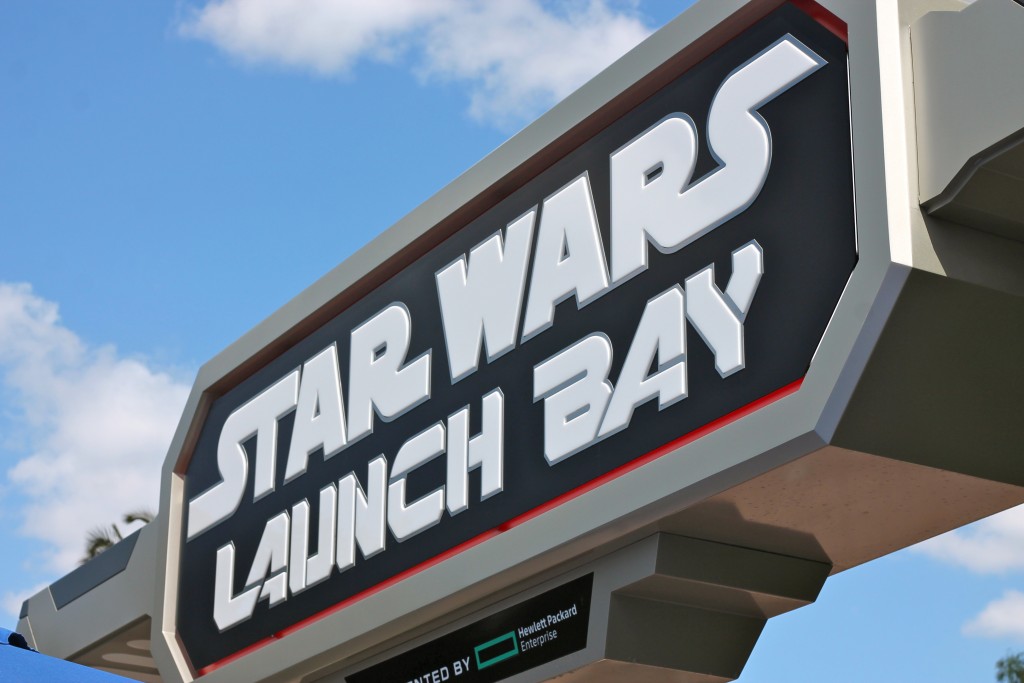 Fantasyland
With the majority of the lines being outdoors, Fantasyland can be challenging during the rain. Head to it's a small world for a reprieve or check out wait times on the Disneyland app.
The dazzling rain drops will remind you it's spring, as will the gorgeous colors of the flowers blooming at the Disneyland Resort. Take a moment to stop and smell the flowers, or get inspired for your own garden.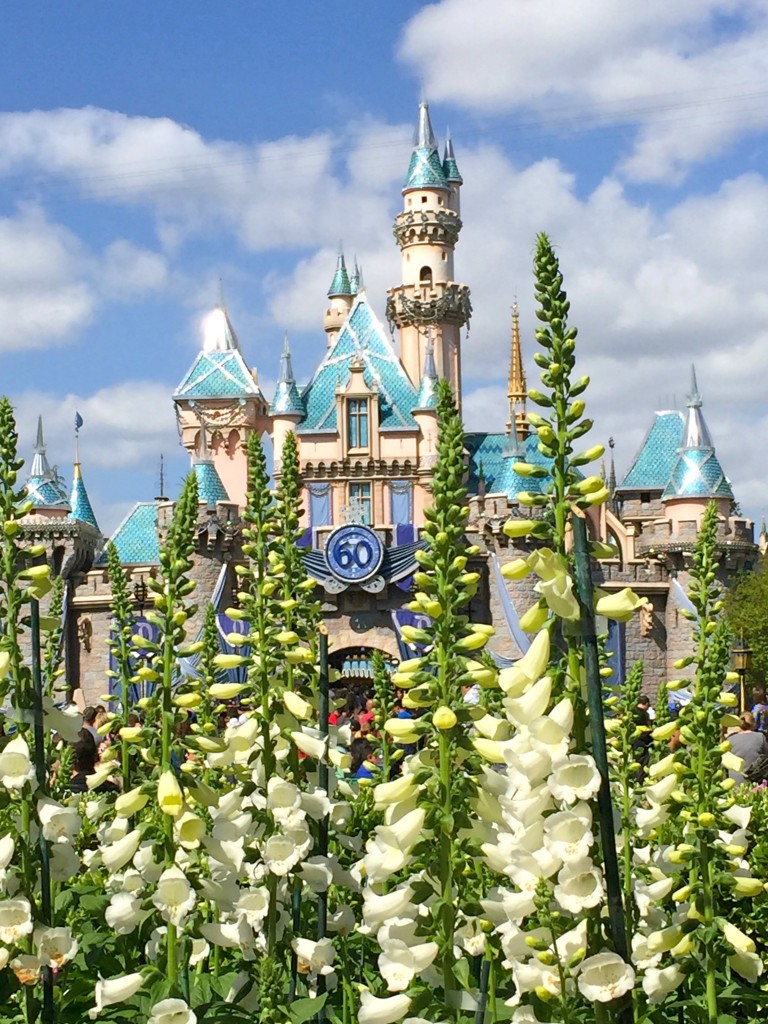 Frontierland
The words "You may get wet" are right on when considering Frontierland. Embrace it! One of my favorite memories from our past rainy day visit was taking my 8-year-old on Splash Mountain. The look on her face after getting even more soaked after the big drop!
My husband shared fond memories of his first visit to Walt Disney World as a child and his parents joining in on the races from umbrella to umbrella in the 'monsoon' he experienced. Those unexpected bits of weather make for great memories!
Adventureland
An all-season favorite for our family is the Enchanted Tiki Room. It's indoors and allows for tired feet to have a rest. Plus, Dole Whips are always a good idea.
Also consider Pirates of the Carribean, another indoor option. There are two early drops that could possibly get guests a little wet, but nothing worthy of an outfit change.
Normally, Indiana Jones requires fast passes for my family due to the wait time. But Indiana Jones is a great example of why rainy days are the best days at the Disneyland Resort. There's little to no wait! Get on your favorites again and again.
If you're willing to get a little wet, a rainy day at Disneyland is dripping with memories and fun. How do you make the most of rainy days at Disneyland?
Have a love of Disneyland like Melanie does? See some of her other recent experiences at The Disneyland Resort.