Free movie coloring pages have proven to be quite popular here on the site, so once again I'm going to be sharing the latest coloring pages from the upcoming Pixar film, Finding Dory. These Finding Dory coloring pages are free to download and you can print and color as many pages as you'd like. Just click on the image below and you will be directed to a Google Drive doc that houses all the coloring pages.
Finding Dory Coloring Pages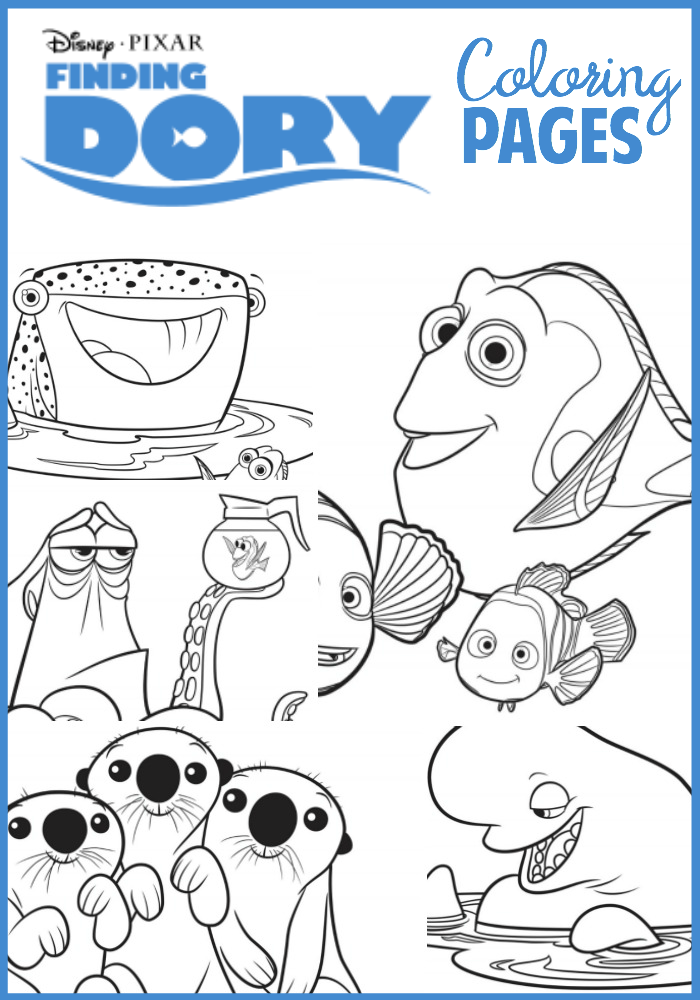 If you like these Finding Dory coloring pages, you can also print these free Zootopia Coloring Pages as well as these The Good Dinosaur Coloring Pages.
And while you're at it, pick up some new coloring pencils for your Finding Dory coloring pages:
I always keep a bag of coloring pages and crayons in the car because I never know when they will come in handy. Think waiting at the doctor's office, or at the dealership while your car is being serviced. Those are two recent events in my life where the free coloring pages have saved the day from bored children and a crazy mama.
To make it easy, I store all the coloring pages and crayons in a canvas bag and keep it in the back of the vehicle out of the way. I never even know it's there unless I've gone grocery shopping and happen to see it as I put groceries in. It stays out of sight, out of mind, until the kids start acting like they need something to keep them busy.
I don't know about you, but I'm pretty excited for Finding Dory. If you haven't had a chance to see the official movie trailer, I'm making it easy for you by embedding it below.
Finding Dory arrives in theaters on June 17th. You can pre-purchase your movie tickets on Fandango.com instead of waiting at the box office hoping the movie hasn't sold out.