Every Mother's Day is special, but this Mother's Day will be extra special for a very new mom I know. Meet Melissa. She spent many, many years trying to get pregnant and this coming Sunday, she'll finally be able to celebrate being a mom.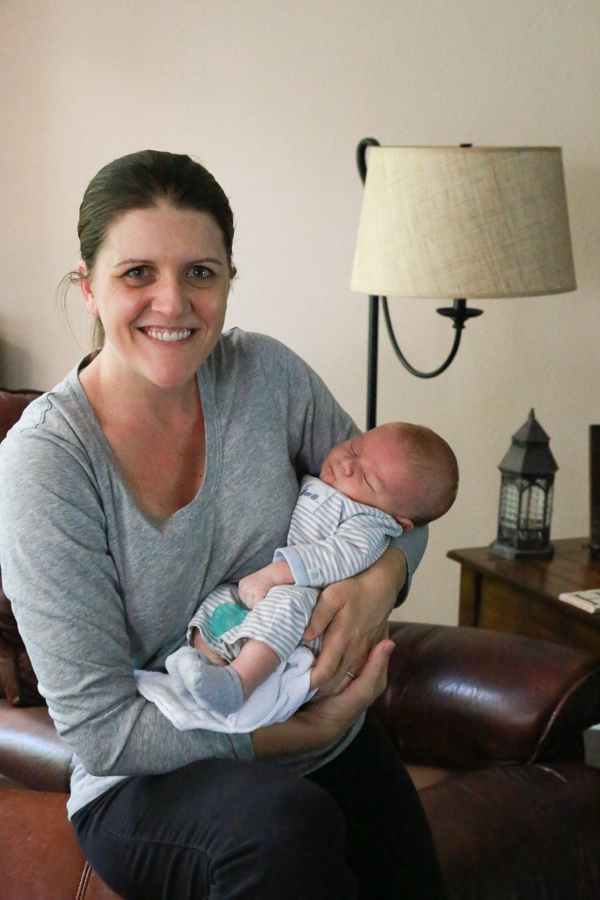 Over the years Pampers has given me opportunities to reach out to those in my community and give back in a real and tangible way. Last year I was able to help a handful of teen moms at a local high school with essentials they would need when they brought baby home. In 2013, I was able to help a new mom with the gift of sleep. And before that we surprised an unsuspecting family with a Ding Dong Diaper Ditch. When Pampers reached out asking if I knew any new moms who deserve some special treatment this Mother's Day, Melissa came to mind.
Like me, Melissa suffered through infertility. I classify it as suffering, because unless you've been through it, you have no idea the amount of heartache and pain you go through as a result of the roller coaster journey. She spent many years longing and praying for the opportunity to experience being a mother. And this year — she gets to do just that.
As I'm sure you can imagine, I thoroughly loved the opportunity to be able to make this a special first Mother's Day for Melissa. With help from Pampers, I was able to purchase items for Melissa and her new little bundle. It was so exciting shopping and selecting items I thought that she would enjoy. The backseat of my Explorer was full of goodies.
The delivery of the items wasn't a surprise to Melissa, but the phone call letting her know that I had chosen her was. I wanted to make sure that I purchased items she needed and wanted. I chose items that will help her around the house and then I chose items that offered a bit of pampering and convenience.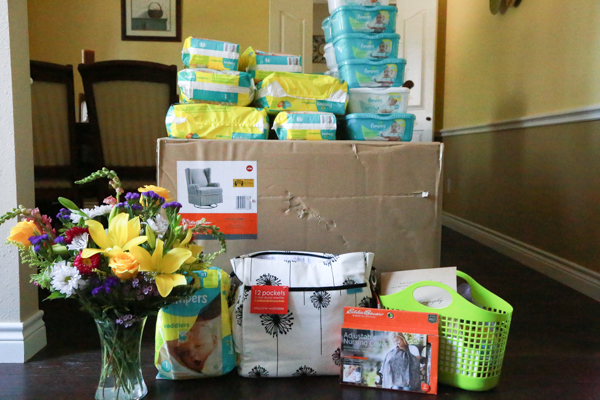 Melissa mentioned that she didn't have a glider/rocker in her bedroom (where the baby sleeps at this point) so I knew I wanted to be able to provide that for her. We were able to find one that looks nice but that will also serve as the rocker she uses to nurse the little guy in the middle of the night.
We also supplied her with plenty of Pampers diapers and wipes that should last her the next couple of months. It's amazing how many diapers babies can go through so I wanted to try to help alleviate that burden for at least a couple of months.
We also provided Melissa with a family photography package so that she can get family portraits this Mother's Day. Since this is her very first Mother's Day, she definitely needs photos to remember it!
In addition, we also bought her a pampering day at a local spa. She just had a baby so I'm sure she could use a good massage or two.
And because these first few months can be overwhelming and downright stressful, we also bought her several gift cards so that she can enjoy coffee at the local shop, a quick movie with the hubby, and an easy dinner she doesn't have to cook at a local restaurant.
And to finish it out we gave her a diaper bag, nursing cover, an assortment of specialty teas (for those quick moments of silence and relaxation), lavender eye mask, and a bouquet of flowers.
I love the Pampers recognizes the challenges and emotions that come with being a mom. As crazy as life is with children in tow, it's the greatest gift I will ever experience. And I know there are many other moms that feel the same way.
When a baby is born, a mom is born and this Mother's Day, Pampers gives thanks to little ones for the unconditional love that fills the hearts of moms. Pampers celebrates that incredible moment when a baby is born and mom's world magically changes. As part of Pampers special Mother's Day program, we are encouraging all moms to take a moment and reflect on all the joy, challenges and emotions that come along with motherhood and share why you're most thankful for baby by using the #ThanksBaby hashtag across social media.
Pampers has released a new #ThanksBaby video that captures the precious moment when a baby is born and the beautiful journey of motherhood begins.
Happy Mother's Day, moms! I hope this is the best one yet.