If it's your first time visiting Walt Disney World or it's been a while since your last visit, there's something seriously cool you need to know about: MagicBands! But exactly what are MagicBands?
Designed to make resort vacations more seamless and personal, a MagicBand is a must-have for your Disney vacation. These all-in-one, secure bracelets serve so many purposes, you'll be able to empty out your purse or pockets to head into the parks lighter.
Over 10 million have already been distributed, and my dad is telling me to buy stock in the company responsible for their manufacture. They're that cool! Fortune Magazine even named them one of the 26 Coolest Gadgets in 2014.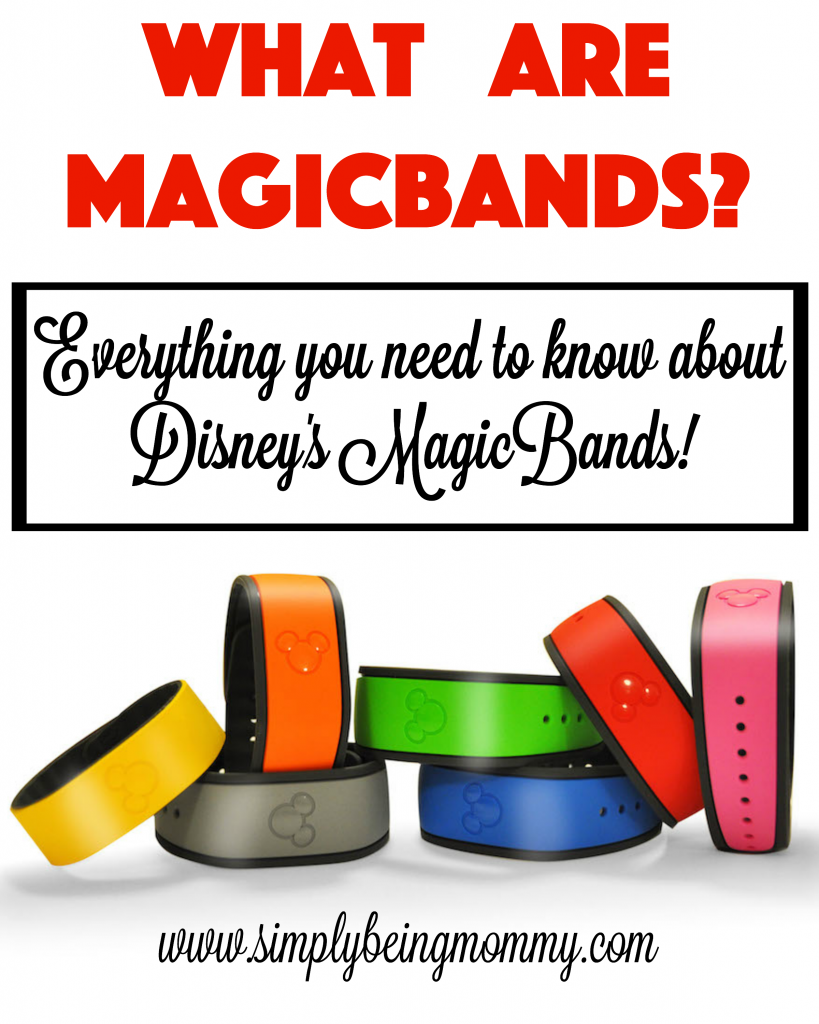 What are MagicBands?
-They're your resort and water park admittance.
MagicBands are linked to your park tickets, so a MagicBand and a finger scan are all you need to get into the parks. Just remember which finger you used to avoid a line building behind you. Not that I know from experience or anything. If you are headed to the water park or your pool, don't worry. Your MagicBands are waterproof.
-They're your FastPass.
Using the My Disney Experience website or app, you can book yourself fast passes and schedule fun for your visit up to 60 days in advance. Scan your MagicBand at the FastPass+ location to receive admittance into the attraction at your scheduled time.
Another great touch is the personalization that occurs when scanning your MagicBand on various attractions throughout the parks. If you pay attention, you may spot yourself on the big screen!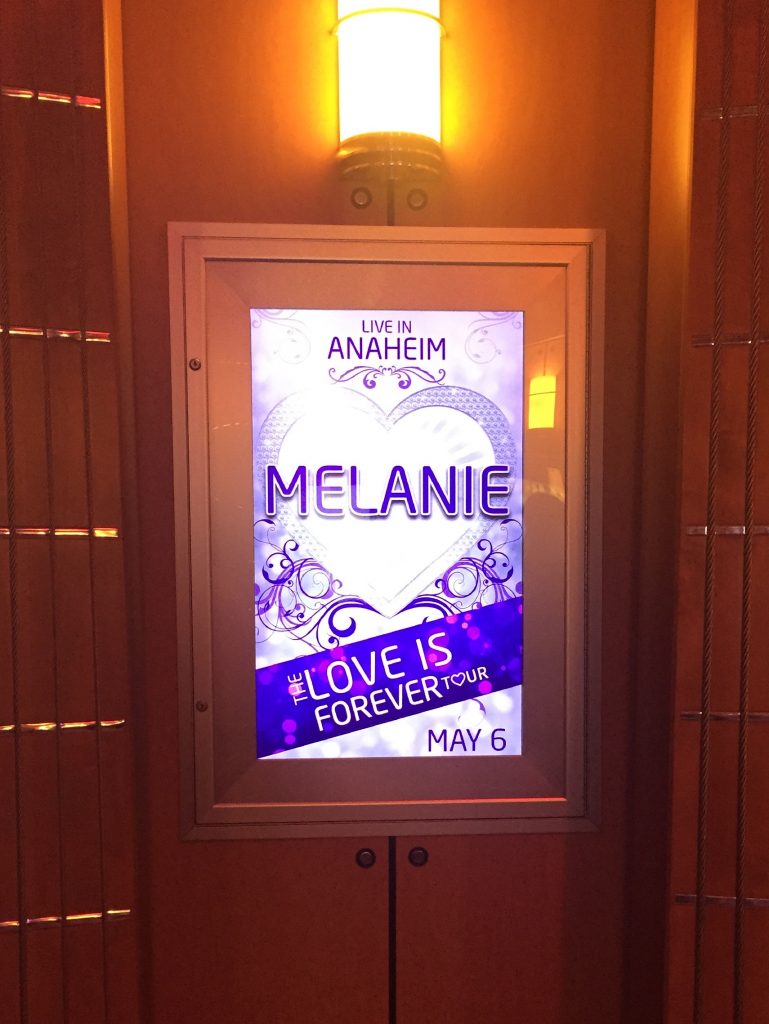 -They're your room key.
Resort guests access their hotel room using MagicBands. If booking reservations more than 10 days in advance, MagicBands will be sent directly to your home. Otherwise, expect to pick them up when you check-in at your resort.
-They're your wallet.
Link a credit or debit card to your MagicBand to make purchases without your wallet. You'll be asked to create a unique pin number so MagicBand wearers need not worry if one should become lost.
And speaking of things getting lost, parents who become separated from their children can call the number listed on the My Disney Experience website and their locations can be tracked.
-They're your PhotoPass.
Disney photographers are all over the parks, ready and willing to snap your next holiday card. Your photos will be linked to your photo pass account (and can be quickly accessed on the My Disney Experience app) after your MagicBand is scanned. Don't forget to ask for a little magic, and many photo locations can add a little something into your photo keepsakes.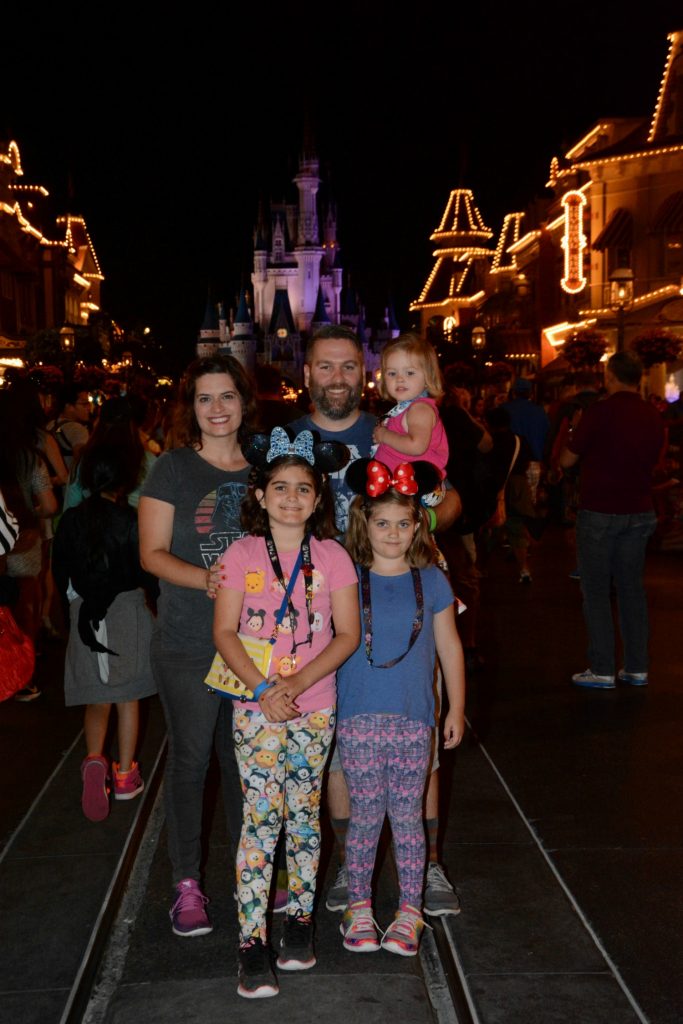 -They're your favorite new accessory.
Although I adore my Alex & Ani bracelets, my MagicBand is my favorite Disney accessory. When selecting MagicBands through the website, guests can select their favorite colors (choose from: grey, pink, blue, red, orange, green, or purple) and have their name imprinted on the back.
Tip: Children and those with smaller wrists may want to remove the grey outer portion of the MagicBand for the best fit.
For a even more unique band, graphic MagicBands are available in stores and on the Shop Parks app. You'll find your favorite characters and some interest bands, such as runDisney, already printed. Other adorable options are slider pins that fit over MagicBands or MagicBand-its that attach to the sides.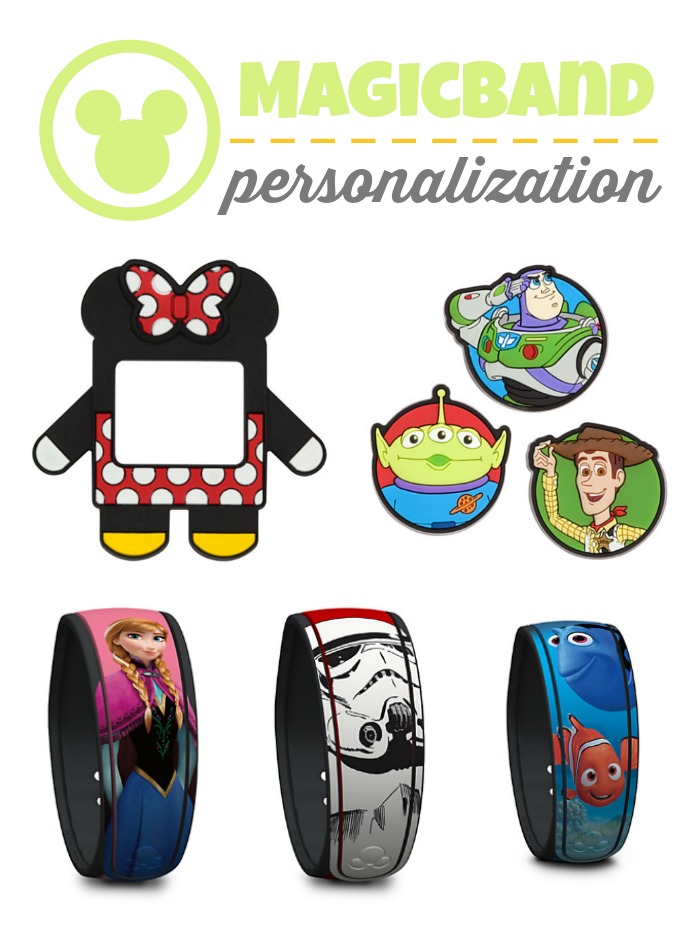 If you're looking for a little more personalization, you can visit one of the MagicBand Retail on Demand stations. There you can select from dozens of graphics and also have your name imprinted on the outside of your band.
–They're your "in" for a little extra magic.
If you are not an annual passholder or a guest at a resort, you can order your MagicBand online or purchase one from the many retail locations throughout the property. Prices vary from $12.99 to $32.99.
MagicBands offer a little more magic to your already magical vacation. If you're still asking yourself, "What are MagicBands," you can click here for more information.
Looking for more Disney news? Check out these articles: