You'll be surprised how easy it is to make this adorable Finding Dory Hank Craft.
Summer agrees with me. The warmer temperatures and laid back schedules bring a smile to my face. But when I think about what I love about summer I've got to include the amazing blockbusters that get released during the happiest months of the year.
Finding Dory was, without a doubt, my favorite summertime release. Because of that, I've been crafting all kinds of fun projects and treats using that adorable Blue Tang as my muse. But today it's all about everyone's favorite septopus, Hank.
If you haven't seen the movie, Hank is a cantankerous octopus who has lost a tentacle and his patience. He assists Dory as she desperately searches for her parents in the Marine Life Institute. Don't be fooled by his motives (at least at first). His master plan is to get his tentacle on her tag, allowing him to retire in an aquarium back east.
But as grouchy as Hank is, he's a lot of fun. Between his camouflaging and carrying Dory around in a coffee pot, I was hooked. Not like a fish hooked, though.
This project can absolutely be completed by younger Finding Dory fans. However, I recommend adult assistance for hot gluing anything. Anyway, on to the fun! Here's how to make your own Finding Dory Hank Craft using a flower pot!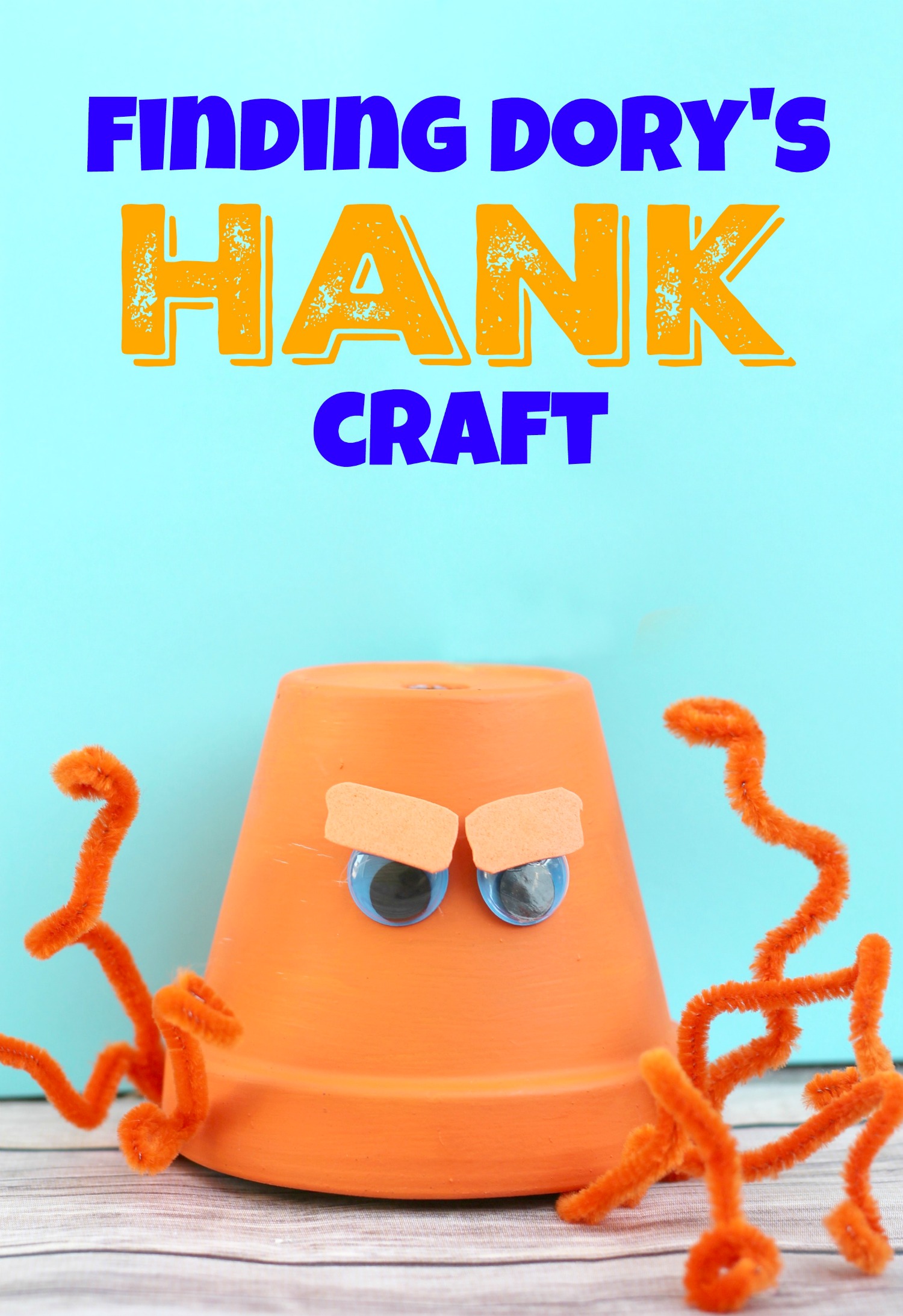 Finding Dory Hank Craft
Materials:
Instructions:
My flower pot was a darker shade of terra cotta. After applying the first coat of paint, I wasn't loving the coverage. I opted to spray the flower pot with white primer and then reapplied the paint. Let the flower pot dry.
Note: If you'd like to skip the primer, opt for a lighter shade of flower pot. You could also apply multiple coats of paint.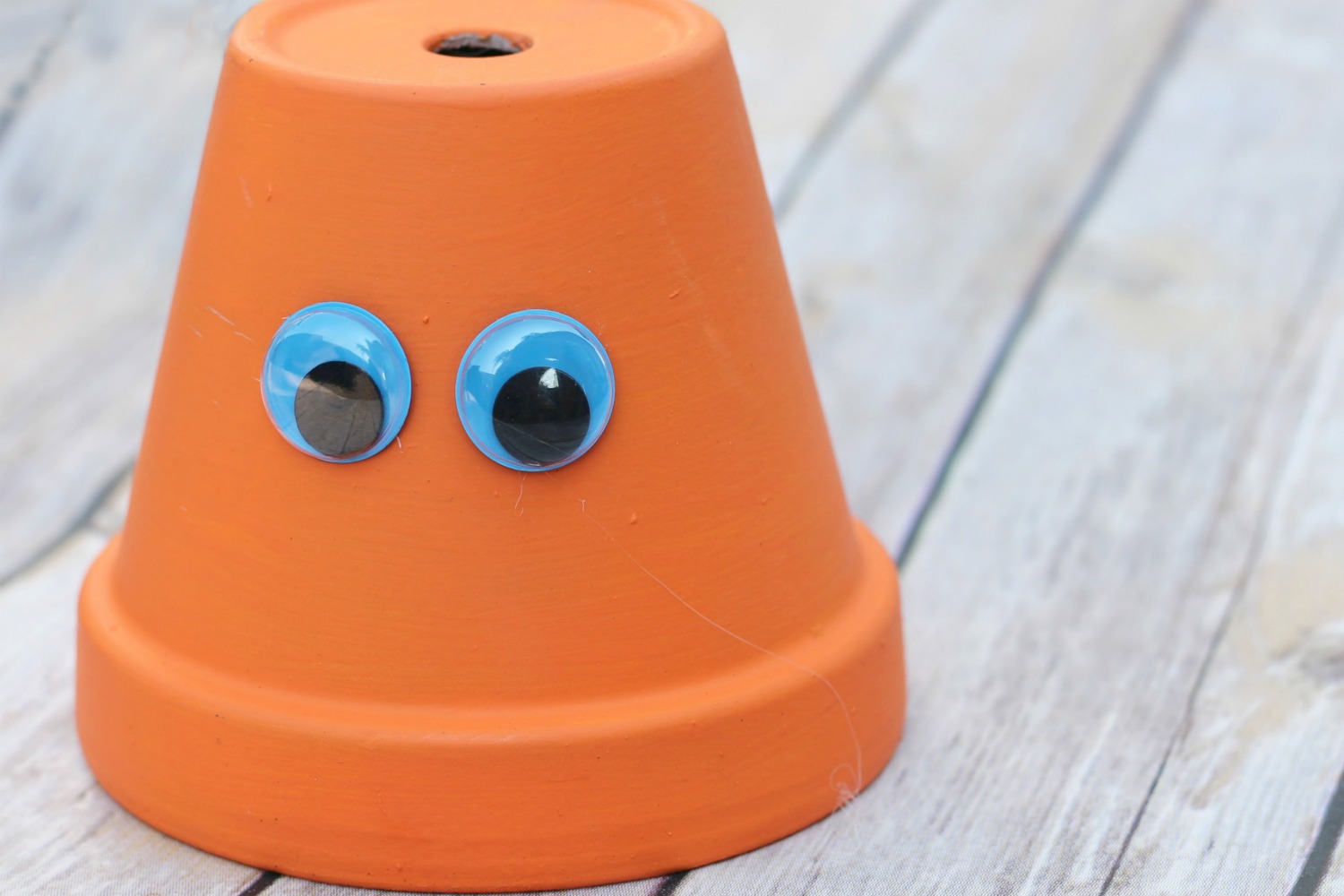 Using your hot glue gun, apply Hank's eyes. I chose blue since that's what he has in the film. No one, except maybe his mother, would notice if you used black.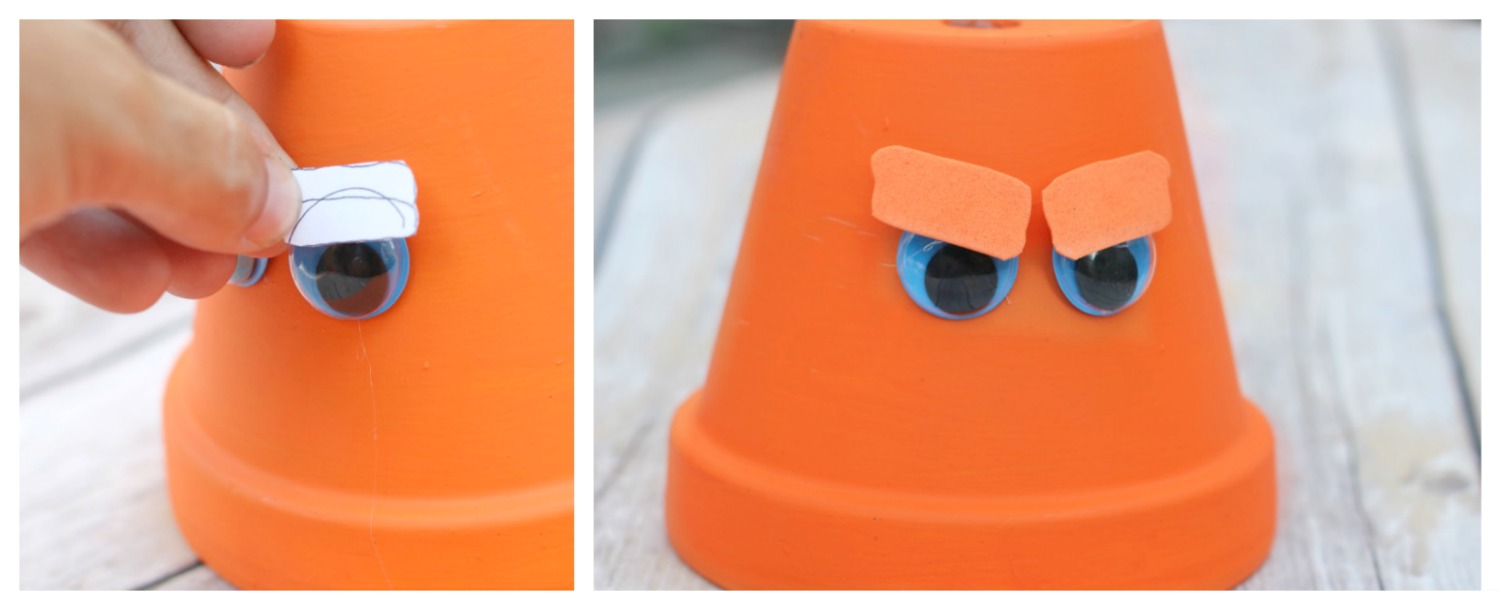 Using orange craft foam, I crafted eye lids for Hank. His almost permanent scowl causes his eyes to be half-closed. Attach with your hot glue gun. Be careful as the craft foam isn't great protection from heat!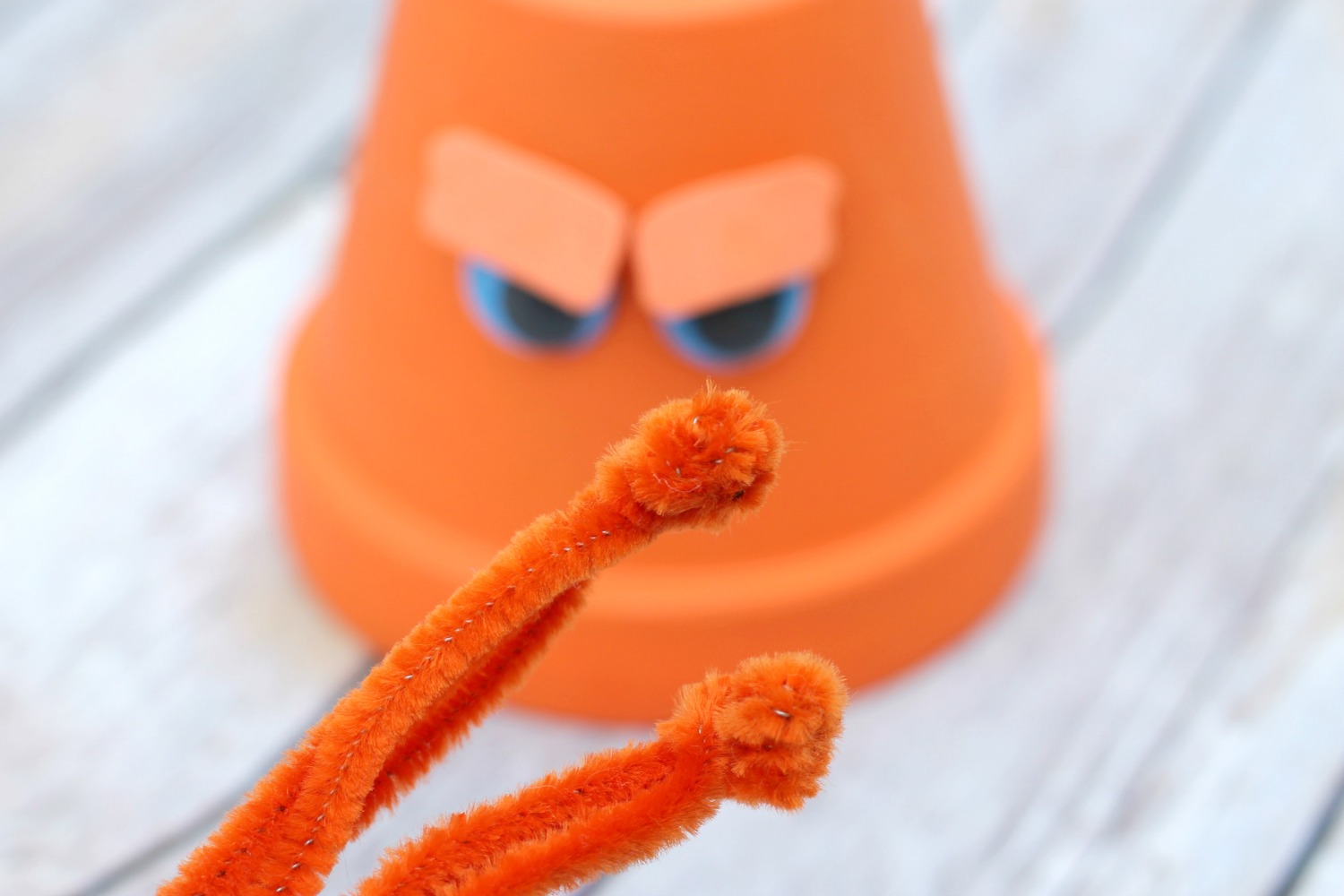 Split the pipe cleaners into a groups of 3 and 4. Wind the tops of the pipe cleaners into a ball so that they'll stay together. Hot glue the pipe cleaner groups to either side of the flower pot. Once the glue has set, twirl and wind the pipe cleaners to mimic tentacles.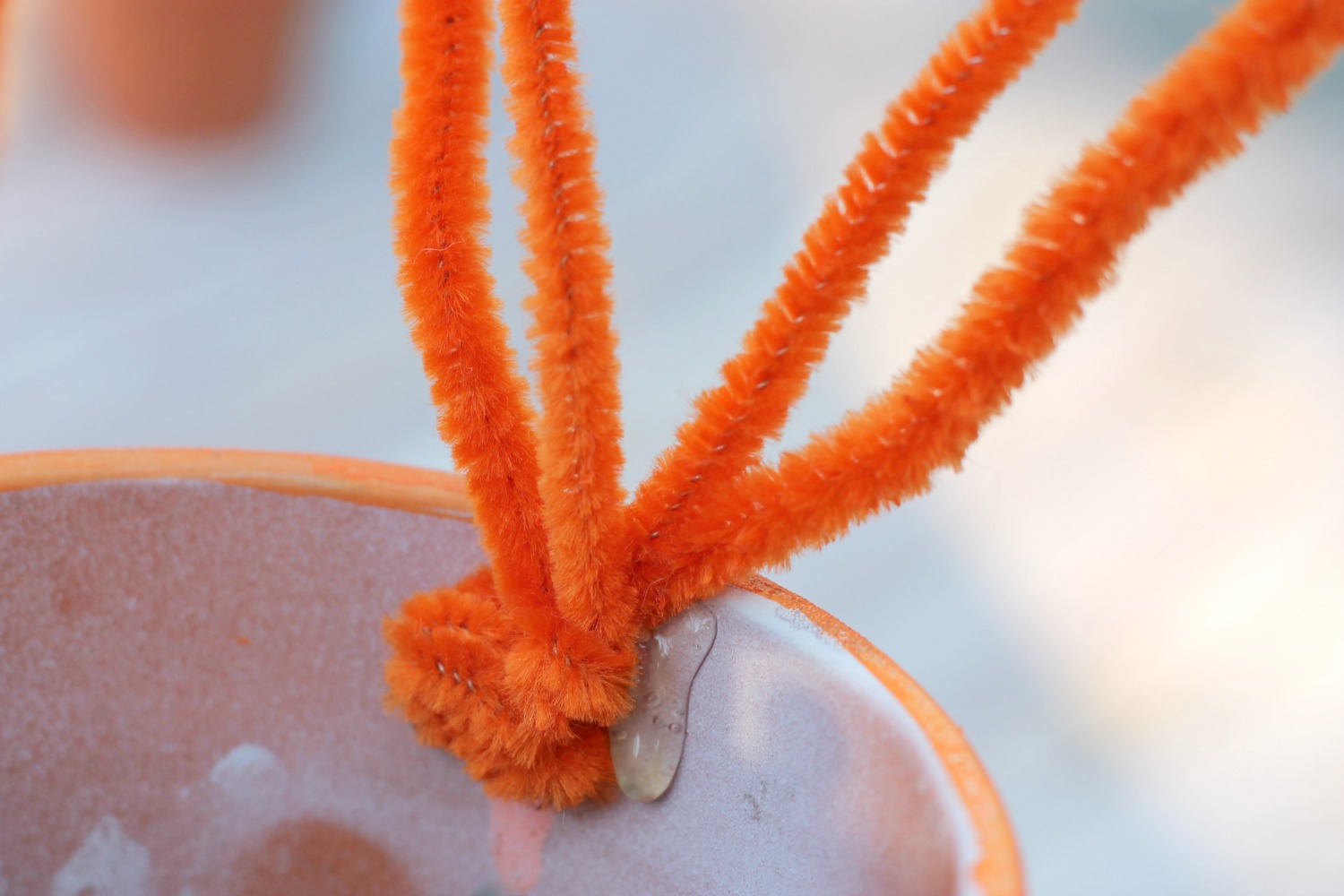 You're done! Your Finding Dory Hank Craft can fit in anywhere, and most certainly will bring some seven-legged charm to your home.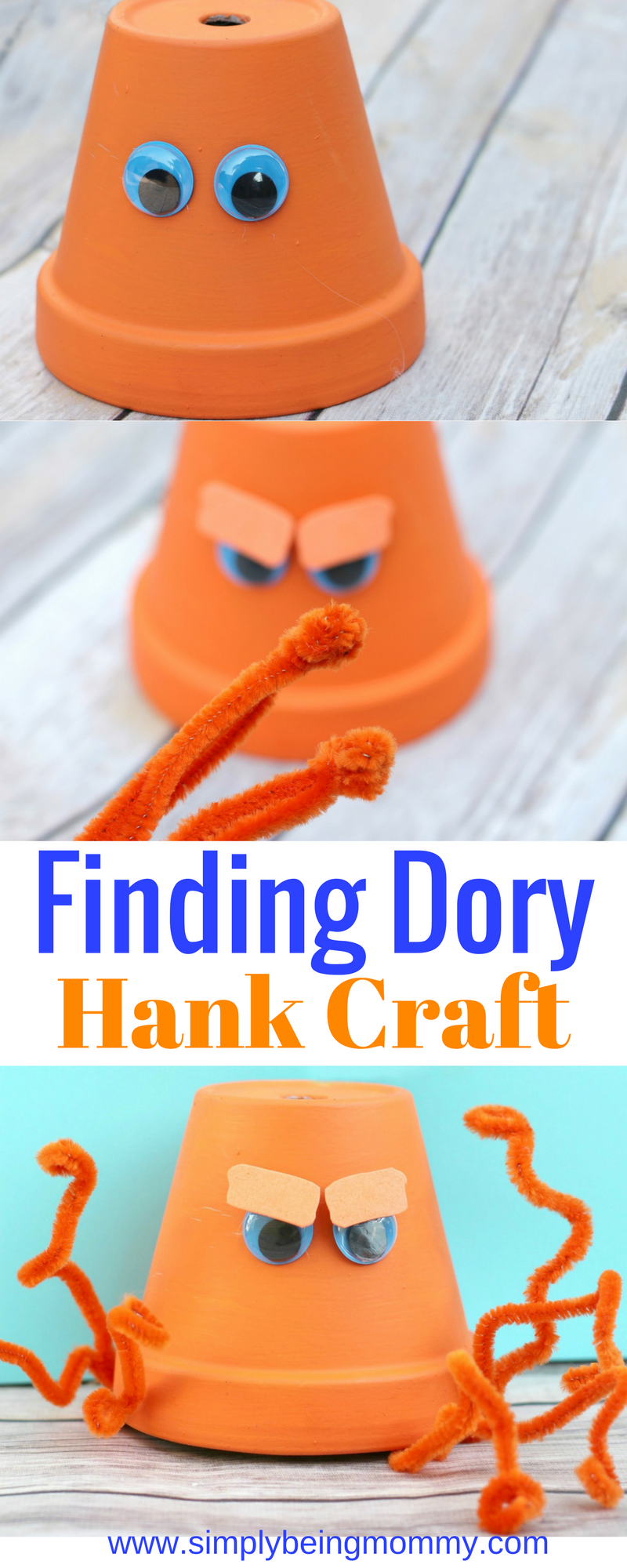 Want more Finding Dory fun? Print these free Finding Dory Coloring Pages!