Going on a Disney cruise? Make your own Disney cruise inspired DIY Hair Ties using fold over elastic with this easy to follow tutorial.
I was so excited to get the email inviting me to the 2017 Disney Social Media Moms Celebration. After attending last year's celebration, the kids haven't stopped talking about Disney.
Needless to say, we are so excited to be going back!
But what makes this year's celebration different from prior celebrations is the element of a Disney cruise! We've been on plenty of cruises over the years, but never a Disney cruise, y'all and we're so incredibly excited.
While we are preparing for our trip, we've been busy crafting in the background. It's always a good idea to keep the kids busy as you count down the days. (If you need a Disney countdown, you can print this free Days Until Disney printable. My kids have loved writing a lower number each day.)
With girls, hair ties are almost always a necessity. With this easy tutorial, you can make your own Disney cruise inspired DIY hair ties using fold over elastic.
Disney Cruise Inspired DIY Hair Ties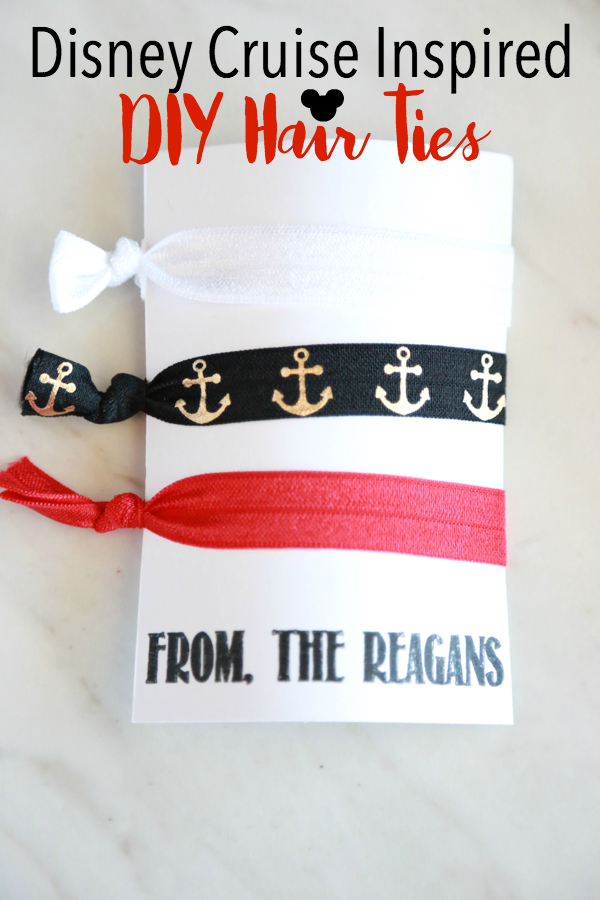 Materials:
Instructions:
Using a ruler and scissors, cut fold over elastic into 9″ strips (that's how long the Goody ones are). If you have really thin hair, you could cut the fold over elastic shorter. (I would try one and knot it before cutting multiples of the same size to see if it works for your hair.)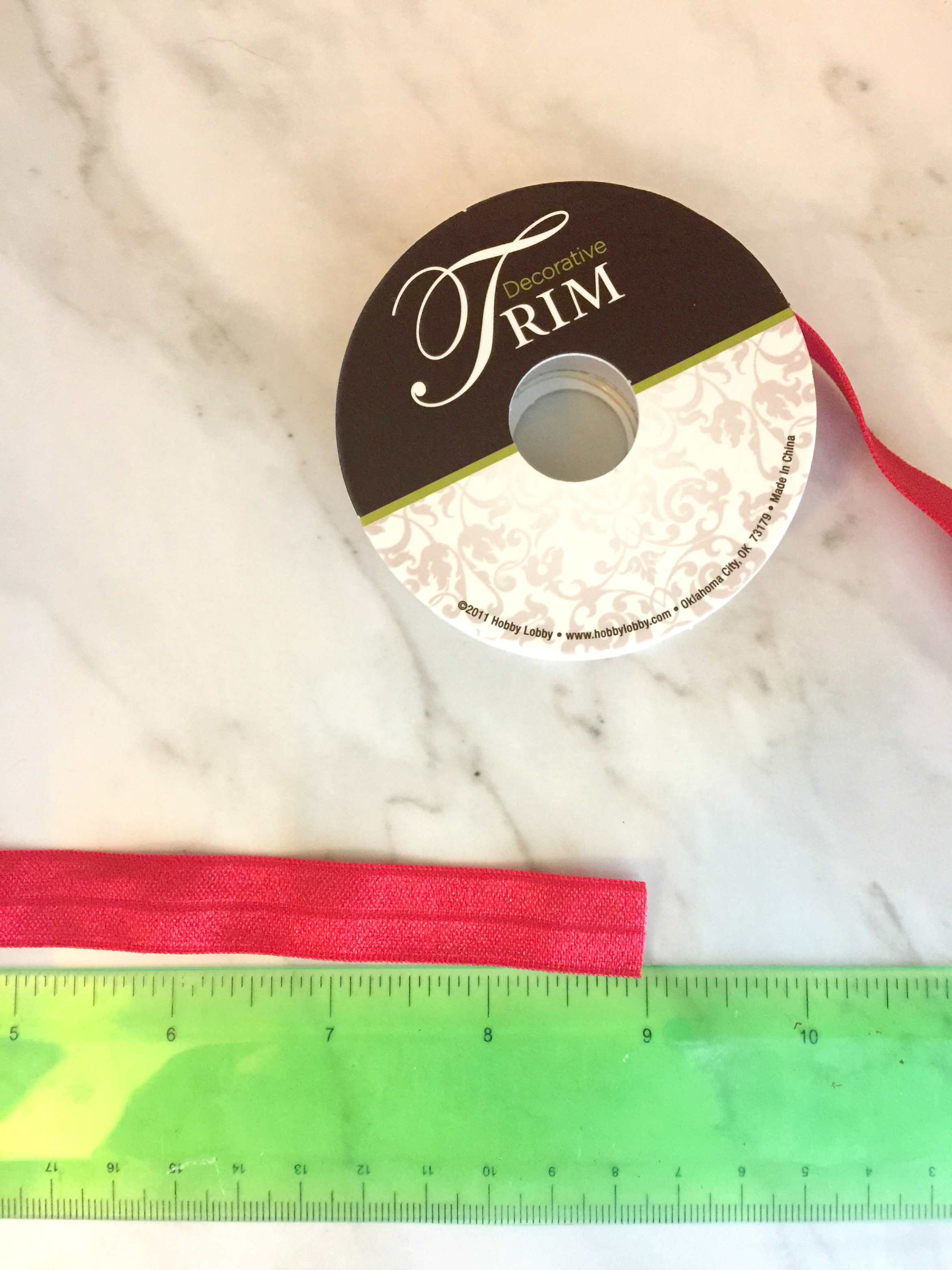 Fold the fold over elastic in half, with the shiny side up.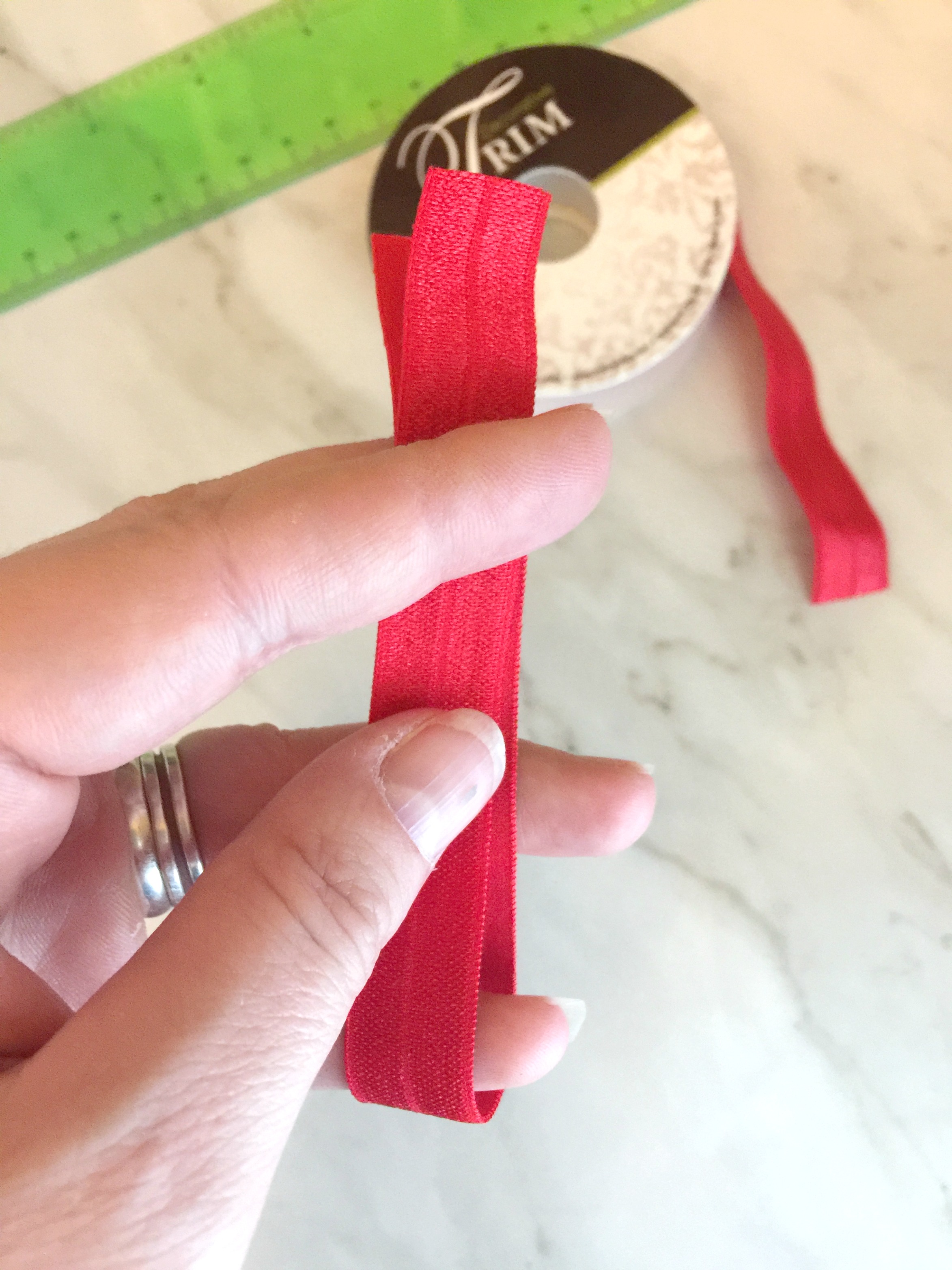 Make a knot on the top where the two ends of the fold over elastic meet.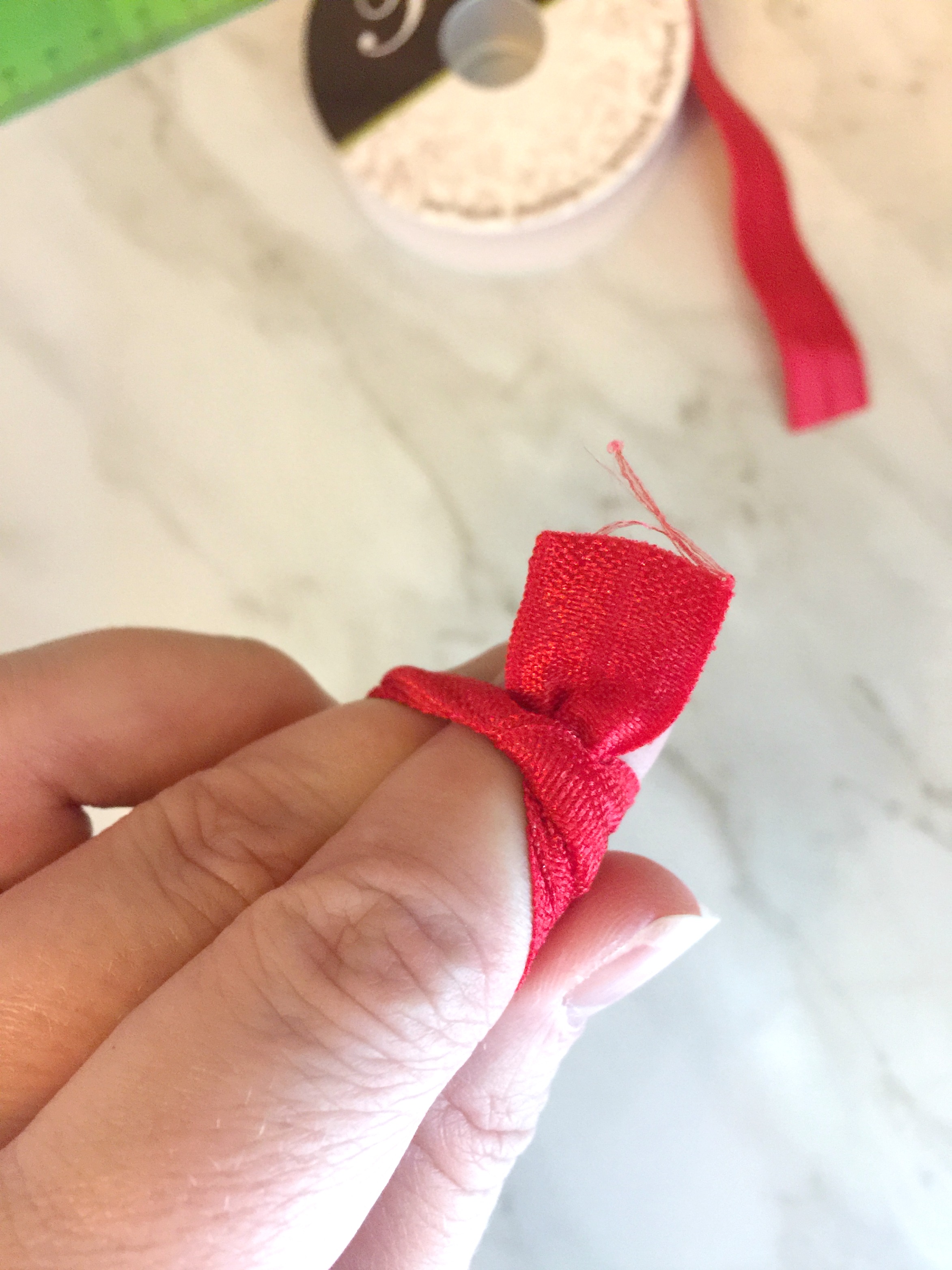 Slide the knot as far towards the end as possible.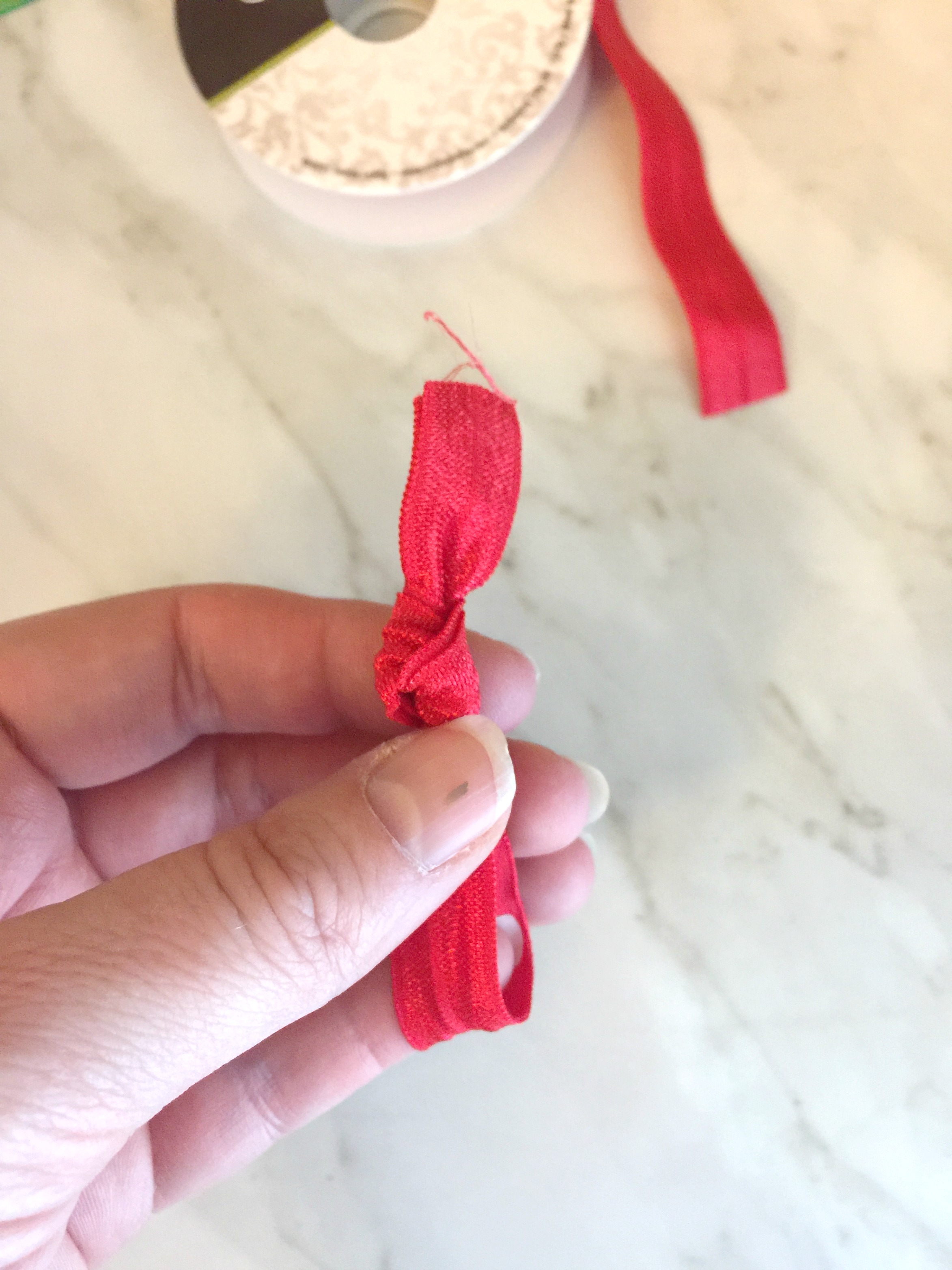 And that's it. Your Disney cruise inspired DIY Hair Ties using fold over elastic are complete!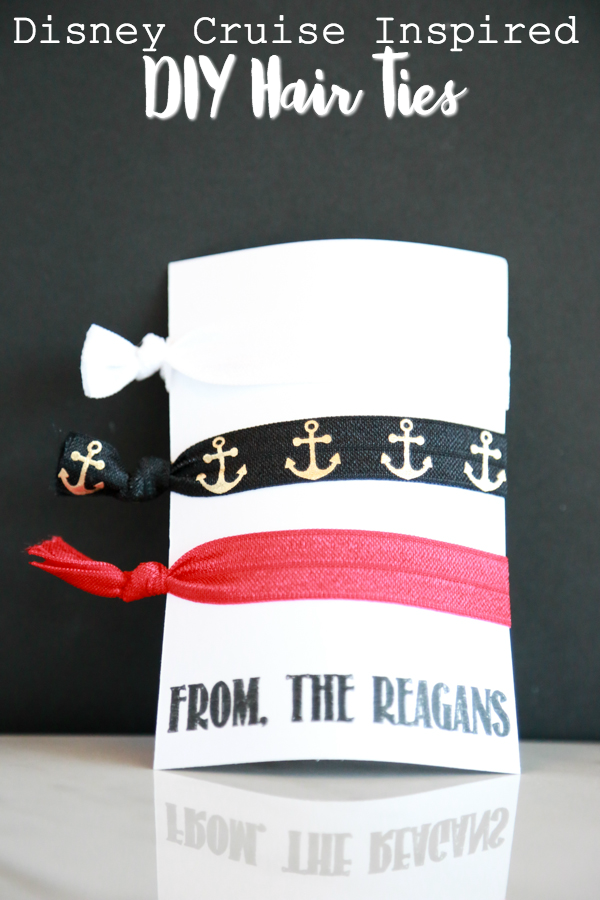 Since this is our very first Disney cruise we are trying to participate in all we can. One of the cool things about a Disney cruise, that I haven't experienced with other cruise lines, is the Fish Extender program. It isn't run by Disney, but by Disney fans like you and I.
If you want to know more about Fish Extenders, click here! The very short version is that you join a group of other families cruising on the same ship and you exchange gifts throughout the cruise. What you gift and how many times you gift is completely up to you.
So I'll be using some of these Disney cruise inspired DIY hair ties as fish extender gifts for all the young girls in my Fish Extender group. After I tied them all, I put them on a piece of white cardstock and used my Silhouette Cameo sketch pens to put our names on them.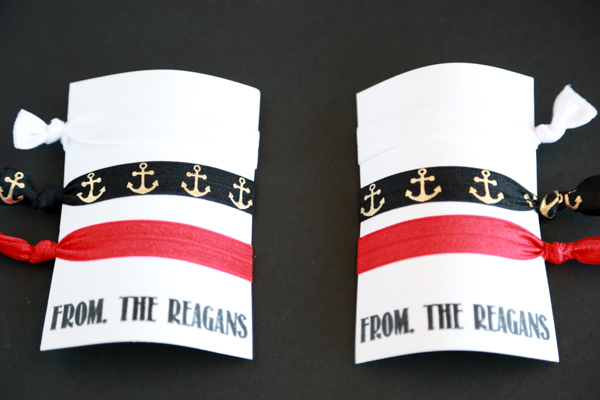 I love how easy and inexpensive these Disney cruise inspired DIY hair ties are to make! No more buying the overpriced ones at the store, ladies. Just make your own!!
More Disney love:
Snacks to Pack for Disney World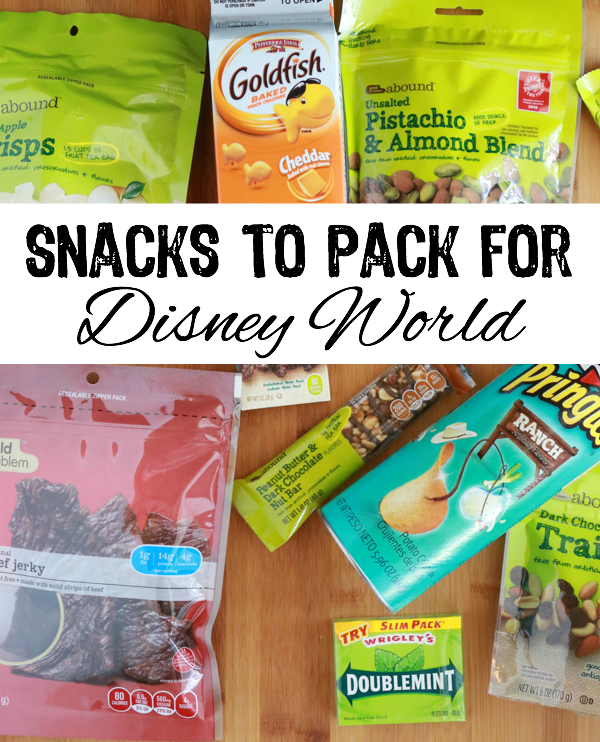 5 Reasons to Stay at a Disney Resort Property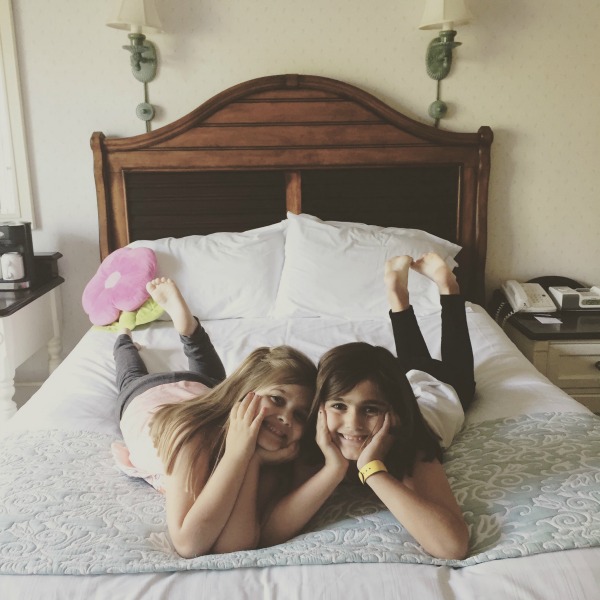 We're Going to Disney World Printable Puzzle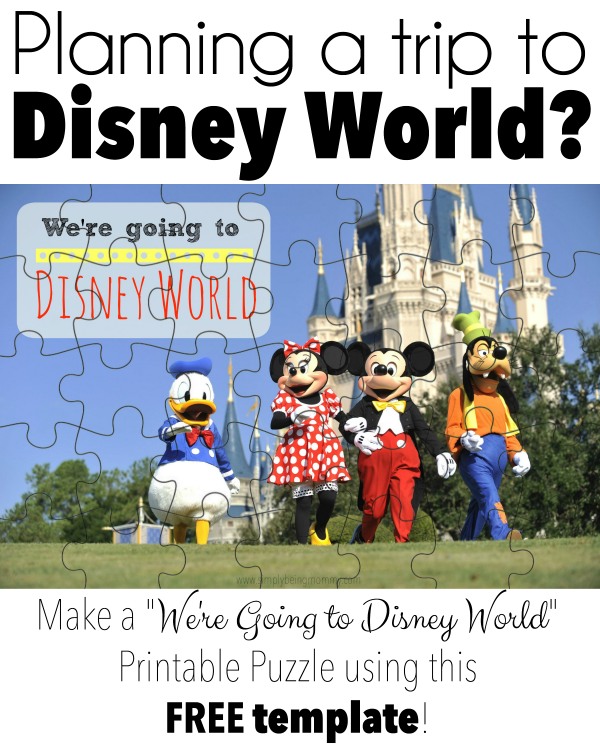 Disney's Animal Kingdom Wild Africa Trek