This cold weather calls for hot drinks! And since it's almost February, Pink Hot Chocolate is a perfect and festive way to warm up this winter.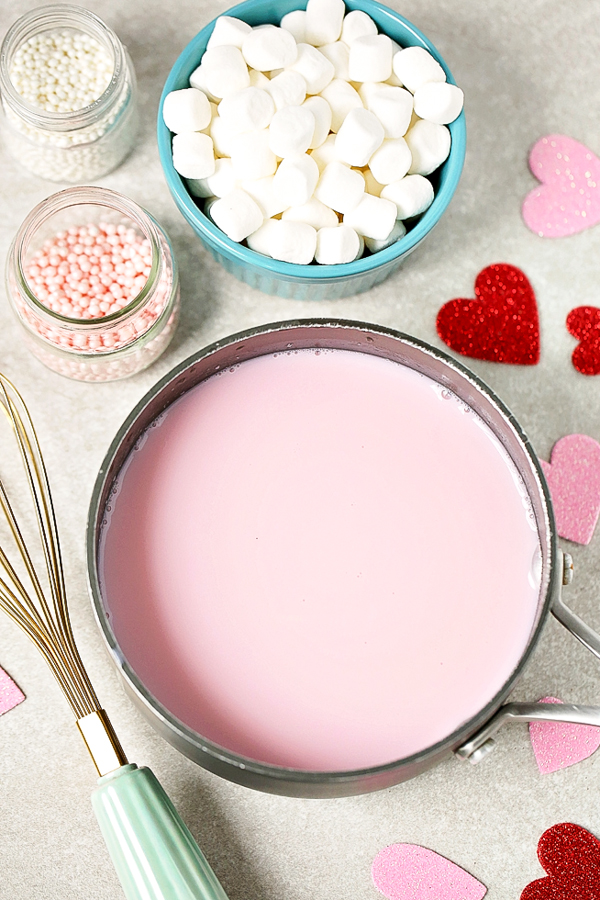 Since we live in Texas and don't get too many really cold days, we thoroughly enjoy indulging in hot drinks when the weather permits. You can usually find us bundled up drinking either Pink Hot Chocolate, Hot Chocolate made with Chocolate Chips, Vanilla Milk Tea (have you tried drinking tea this way? So good!), or Autumn Apple Tea.
Pink Hot Chocolate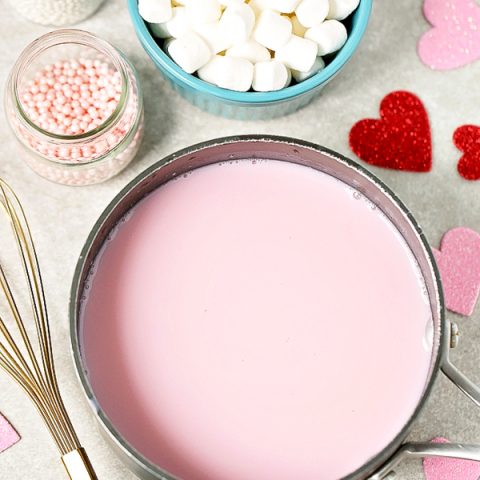 Pink Hot Chocolate
Ingredients
2 cups unsweetened almond milk
⅓ - ½ cup white chocolate chips
1 tsp strawberry or mint flavor oil, optional
whipped topping
mini marshmallows
sprinkles of choice
Instructions
Combine milk and white chocolate chips in a small pot and simmer on medium heat for 10
minutes, stirring frequently until chocolate is melted.
Add in pink gel food coloring and flavored oil if desired. Stir to combine.
Pour equal amounts into 2 cups.
Top with whipped topping, mini marshmallows, and sprinkles.
Need Ingredients? Order from Amazon.
Watch the Video:
I'm a pink girl, so naturally, I'm in love with the pink color of this Pink Hot Chocolate. What's really neat though, is that you can change the pinkness of the drink depending on how much coloring you put in.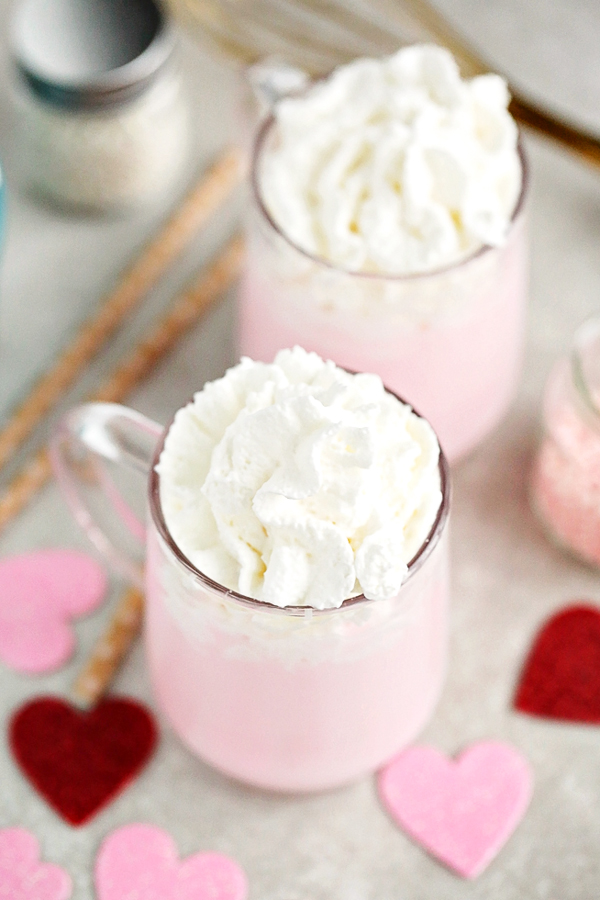 And once you're done, you get to top it with all kinds of goodies, if you want. The toppings can really be anything you want. For this we used mini marshmallows and sprinkles, but really, the possibilities are endless.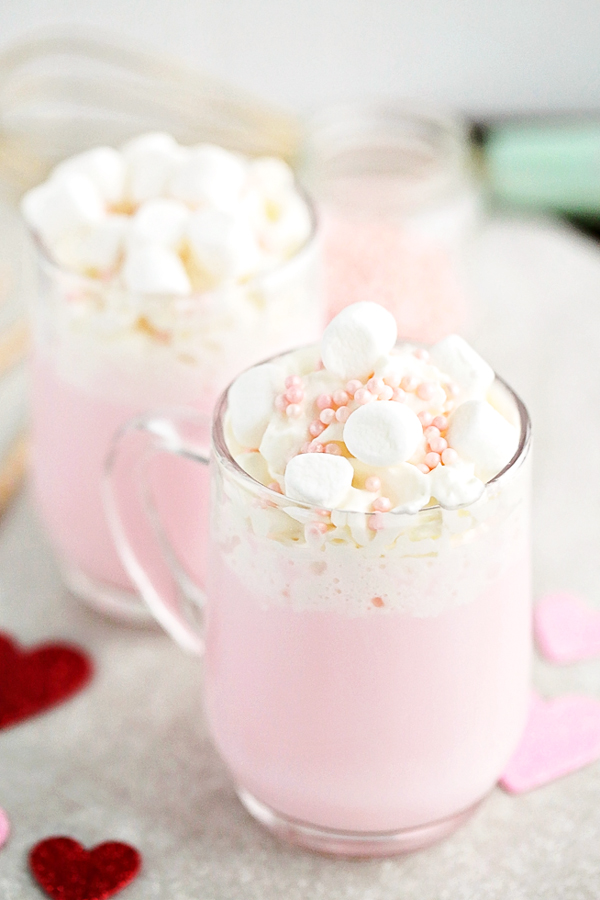 If you don't have almond milk at home, feel free to substitute whatever milk you have on hand like cashew milk, soy milk, etc. Since we're adding in the sweetened white chocolate chips, try to use an unsweetened variety or it might come out too sweet. (Is too sweet even a thing?)

Hooked on warm drinks? Check out these posts with more warm drink recipes:
Homemade Hot Chocolate made with Chocolate Chips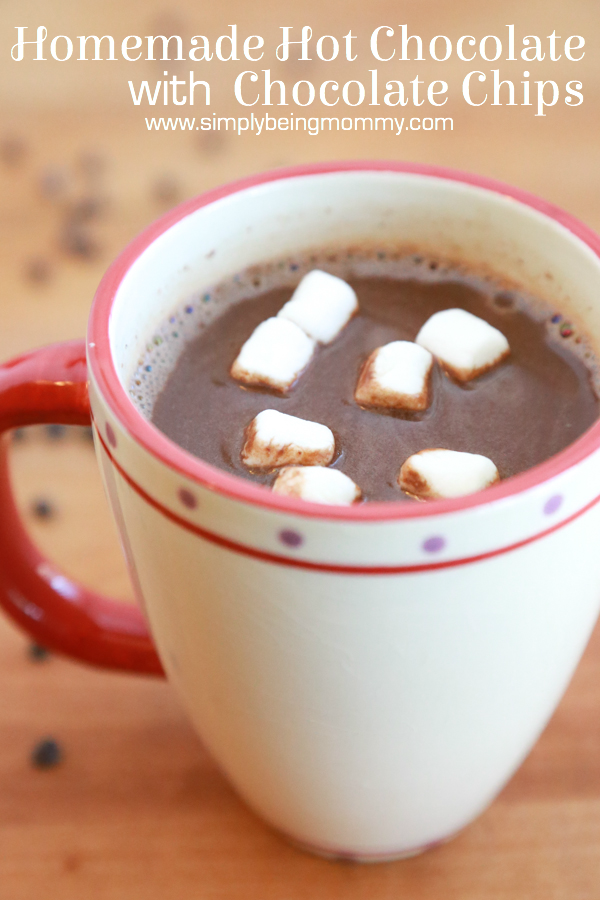 Vanilla Milk Tea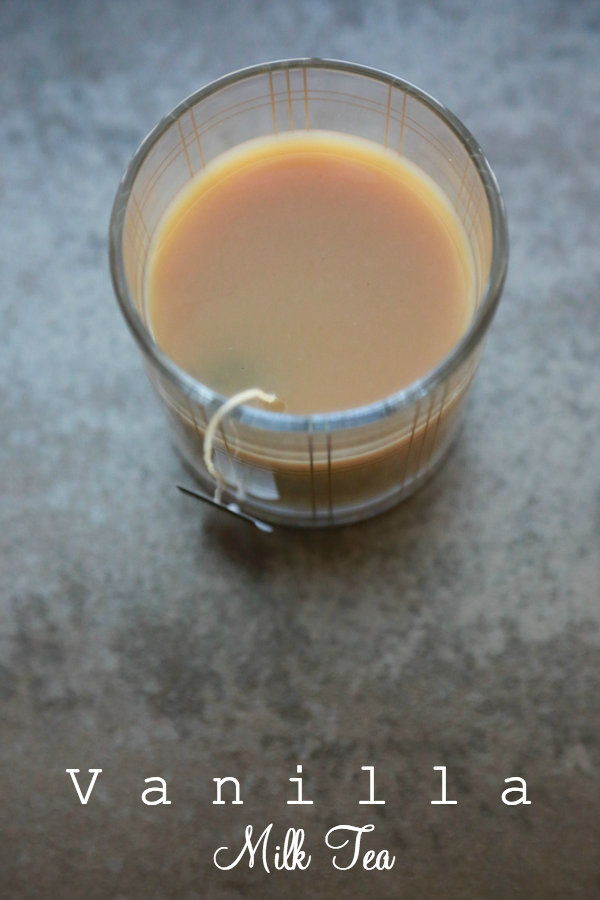 Autumn Apple Tea