Heading to Disney's Private Island, Castaway Cay? Check out what the Cabanas at Castaway Cay have to offer families!
One of the struggles for me when it comes to any beach vacations is – I'm allergic to the sun. Not in a I'm going to die type of allergic reaction way, but in a I'm-going-to-claw-my-skin-off allergic reaction kind of way. My skin breaks out in hives and I develop a nice purple rash (as if a rash can be nice). So when I found out about the cabanas at Castaway Cay, I knew I needed to book one for the Disney cruise portion of the Disney Social Media Moms Celebration. And I did!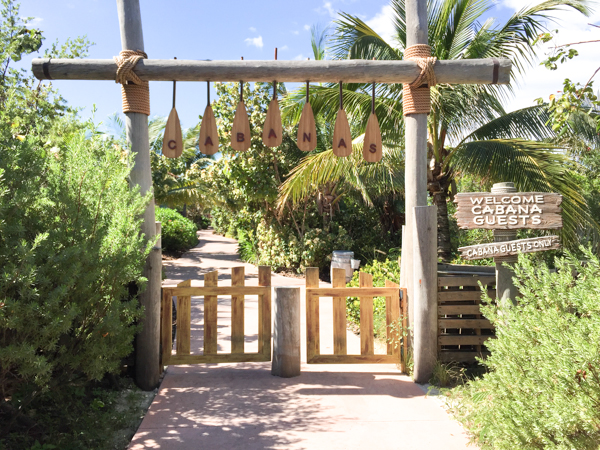 What is Castaway Cay?
First things first. You might look at the name and be inclined to call it Castaway "Kay." But your inclination would be wrong. Don't worry – so was mine. Whoops! It's actually pronounced Castaway "Key."
Castaway Cay is Disney's own private island in the Bahamas and is a port of call on Caribbean cruises. Its gorgeous water and pristine beaches make it the perfect complement to a Disney cruise. I only wish we could have stayed longer. How awesome would it be if they built a resort ON CASTAWAY CAY!! I'd be up for that.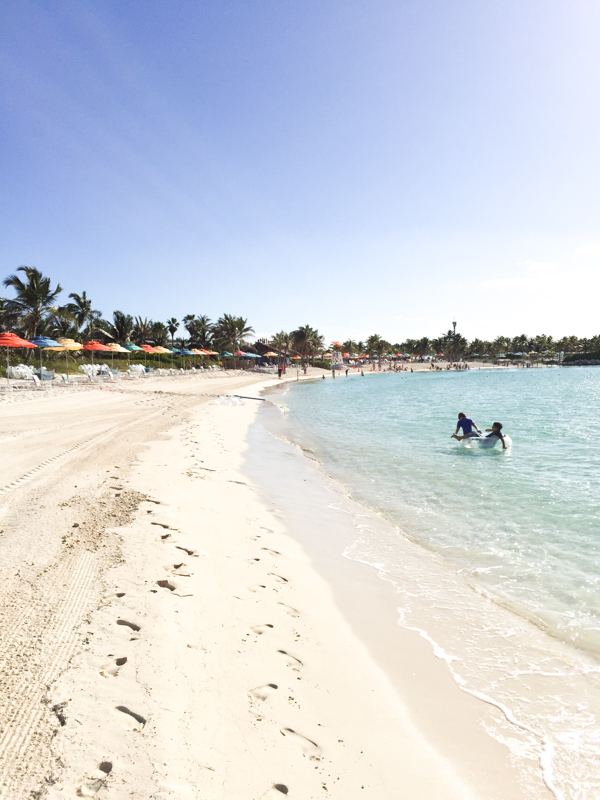 Cabanas at Castaway Cay
There are cabanas on both the family beach and Serenity Bay – the adult only beach. Because cabanas at Castaway Cay do usually sell out, I suggest you book as soon as your booking window becomes available. There are only 21 cabanas along the family beach and only 4 on the adult beach. So in reality there aren't that many to go around so they are a pretty hot commodity.
The cabana experience should begin in your stateroom with a delivery by a Cast Member that includes instructions, wristbands and vouchers for your day at Castaway Cay. We didn't receive ours, but it wasn't a big deal once we got to the cabana kiosk on the island. They confirmed we were on the list, showed us where to get our snorkeling gear (which is included in the cabana rental), and shuttled us off to our cabana in a golf cart.
Upon arrival to our cabana on the family beach, we were greeted with a personalized welcome sign.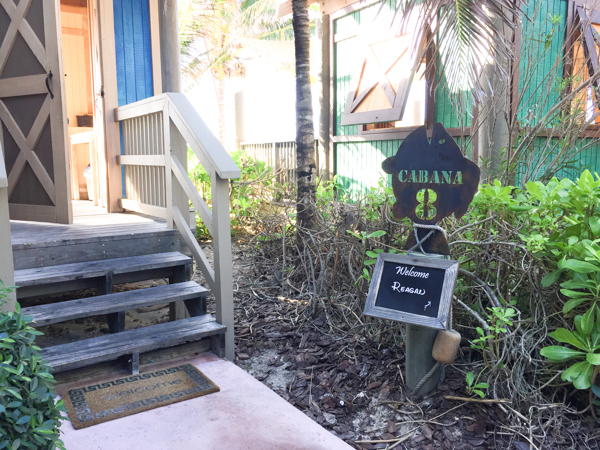 Although I thought that was really cool, the view once we walked inside the cabana was even cooler. Absolutely gorgeous. I'm still in love with that view and can't wait to go back!
The cabana host kindly showed us around the cabana and explained to us where everything was to ensure we could make the most of our cabana experience. And just like I'd hoped there would be, there was a call button that we could push if we needed anything. It's the little things, y'all.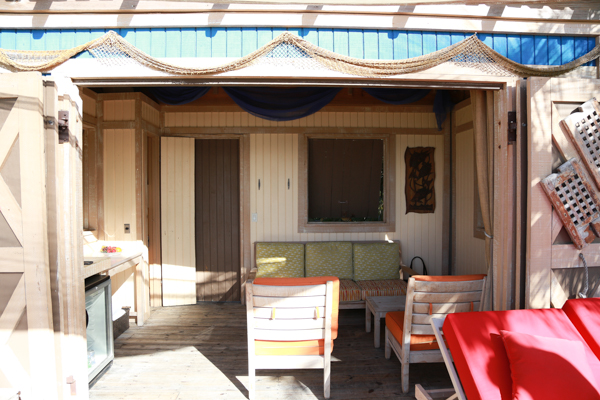 The cabanas at Castaway Cay are furnished with beautiful wood furniture including a couch, two chairs, and two tables in the covered area, and two loungers and a chaise lounge in the uncovered area. There is comfortable cushioning on each but I found the loungers outside to be the most comfortable. There is also a hammock right outside the cabana on the beach side.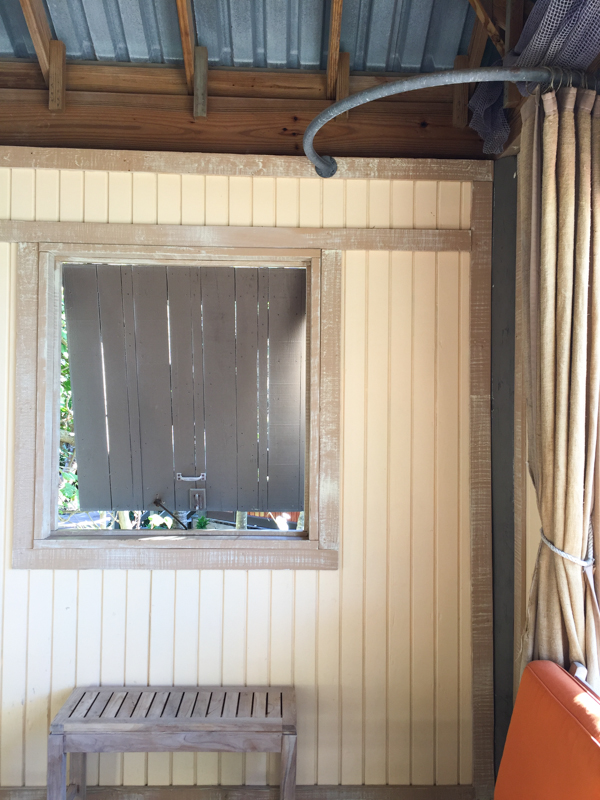 There are large doors that open up on the beach side of the cabana. These doors could be closed, if you wanted a little more privacy. There is also a changing nook off to the corner with a large curtain for privacy.
Also inside the cabana you will find a stocked refrigerator, snack basket, plate of fresh fruit, basket of towels, closet with safe, and drink menu. The refrigerator is filled with water and sodas and the snack basket is filled with chips and snack bars. If you need more than what is provided in the cabana, simply press the call button and the cabana host will bring more. You can also walk down to Cookie BBQ Too during lunch time to fill your hungry belly.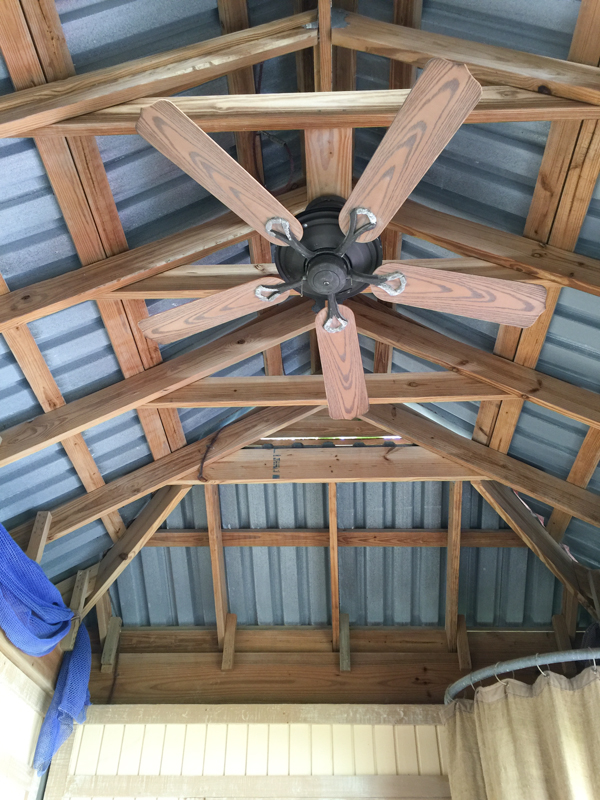 There is a ceiling fan in the cabanas at Castaway Cay that I assume will come in handy on those hot, still days. In February we didn't need it, but I'm guessing in July you probably will.
After spending time playing in the sand with the provided beach toys, snorkeling in the beautiful water, and lounging in the provided tubes, there is an outdoor shower to wash the sand off your body.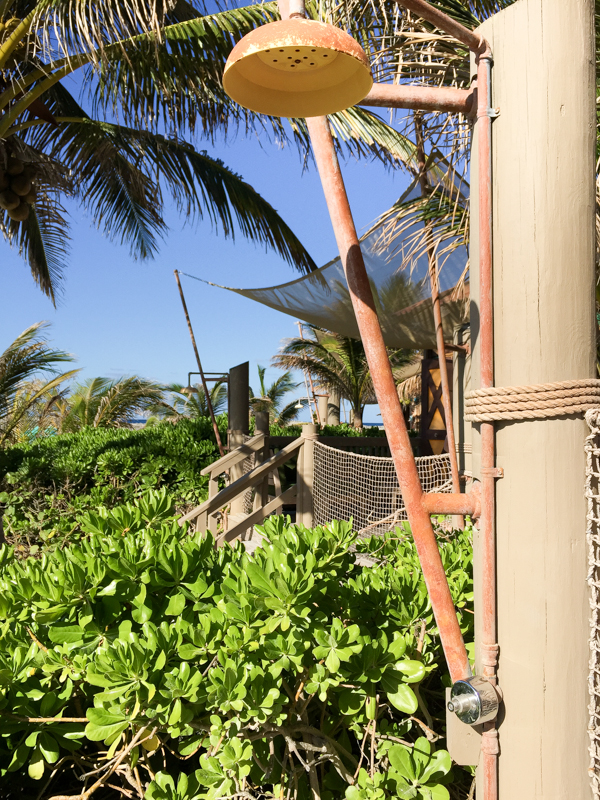 Also available is a cabana guest only bathroom. It was nice having this bathroom so close and accessible without being crowded. In fact, each time I walked to the restroom with my children they were empty. There is another bathroom facility just to the right of the cabanas.
One of the best perks was that the beach in front of the cabanas is reserved for cabana guests only. It was so enjoyable and relaxing to be able to enjoy the beach without crowds of people.
The one negative that we noticed while at the cabanas on Castaway Cay was that during low tide the water near our cabana was almost non-existent. Good thing it was later in the day and we could still play around the bend on the other part of the cabana beach.
We had the best day ever while enjoying the cabanas at Castaway Cay. My friends and family keep asking me would we do it again, and the answer, without a doubt, is YES! Although the $590.18 price tag seems excessive, and it is based on just value alone, you really can't put a price on the convenience it provided my family. And let's not forget the protection from the sun.
Don't forget to pin this post to you Disney Vacation Pinterest board.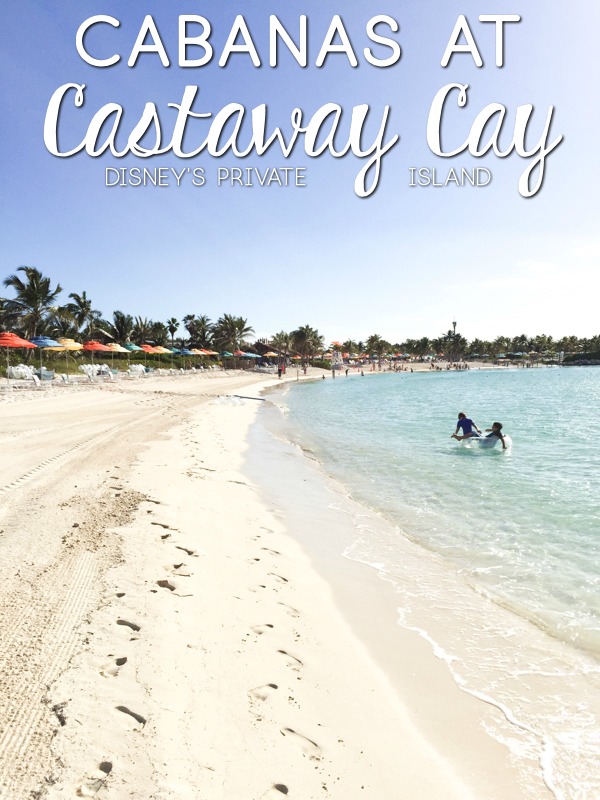 Need more Mickey in your life? Check out these posts:
Days Until Disney Printable – a fun countdown for your family!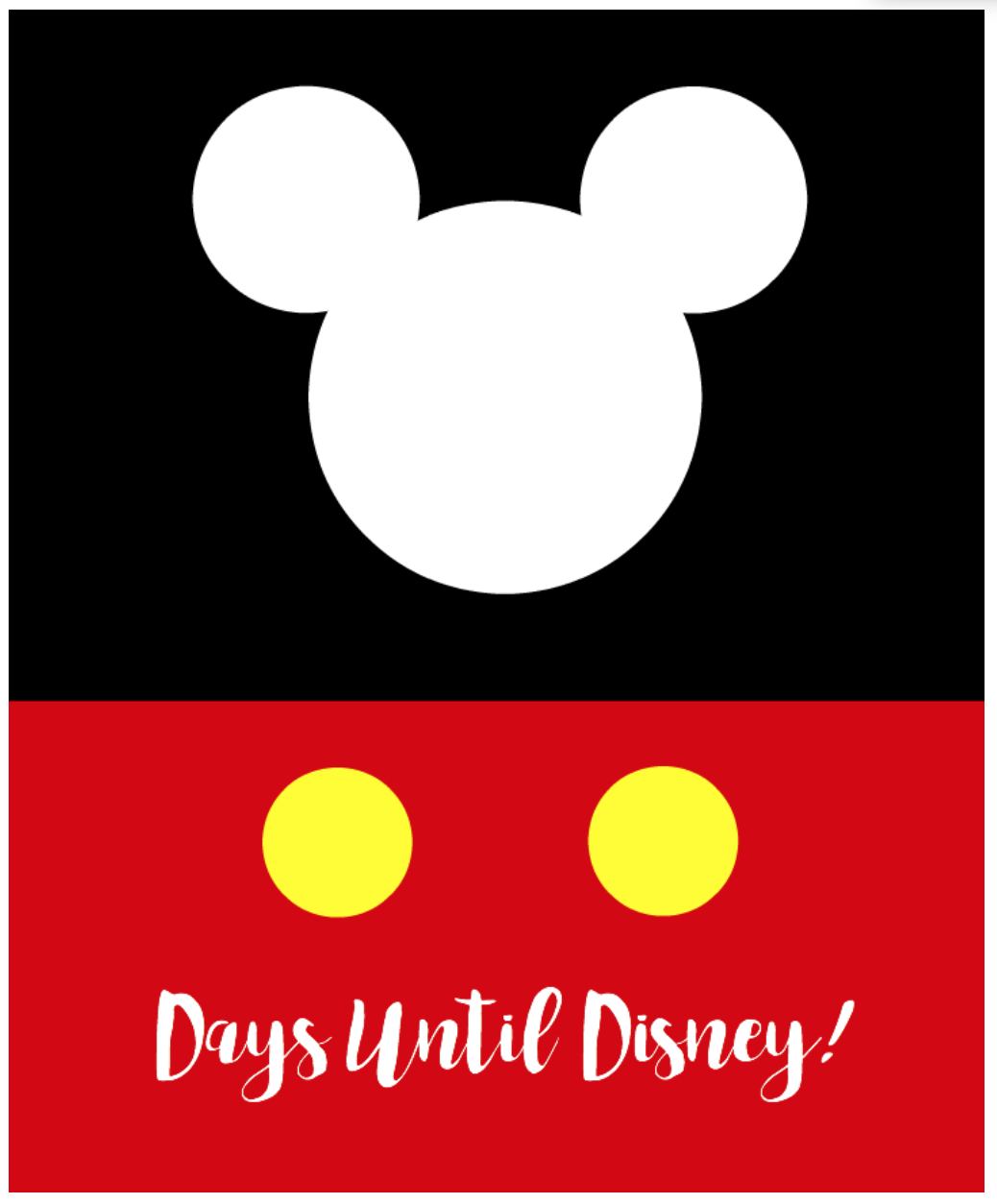 Disney Cruise Inspired DIY Fold Over Elastic Hair Ties – perfect to keep hair out of your face!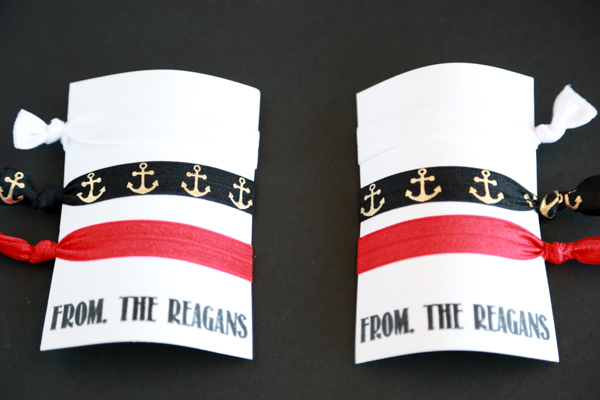 Snacks to Pack for Disney World – save money on your snacks by bringing them with you!