Has your daughter ever wanted to be a princess? It's possible at the Bibbidi Bobbidi Boutique at the Disneyland Resort! Magical transformations are completed by fairy godmothers, making all little girls feel like princesses.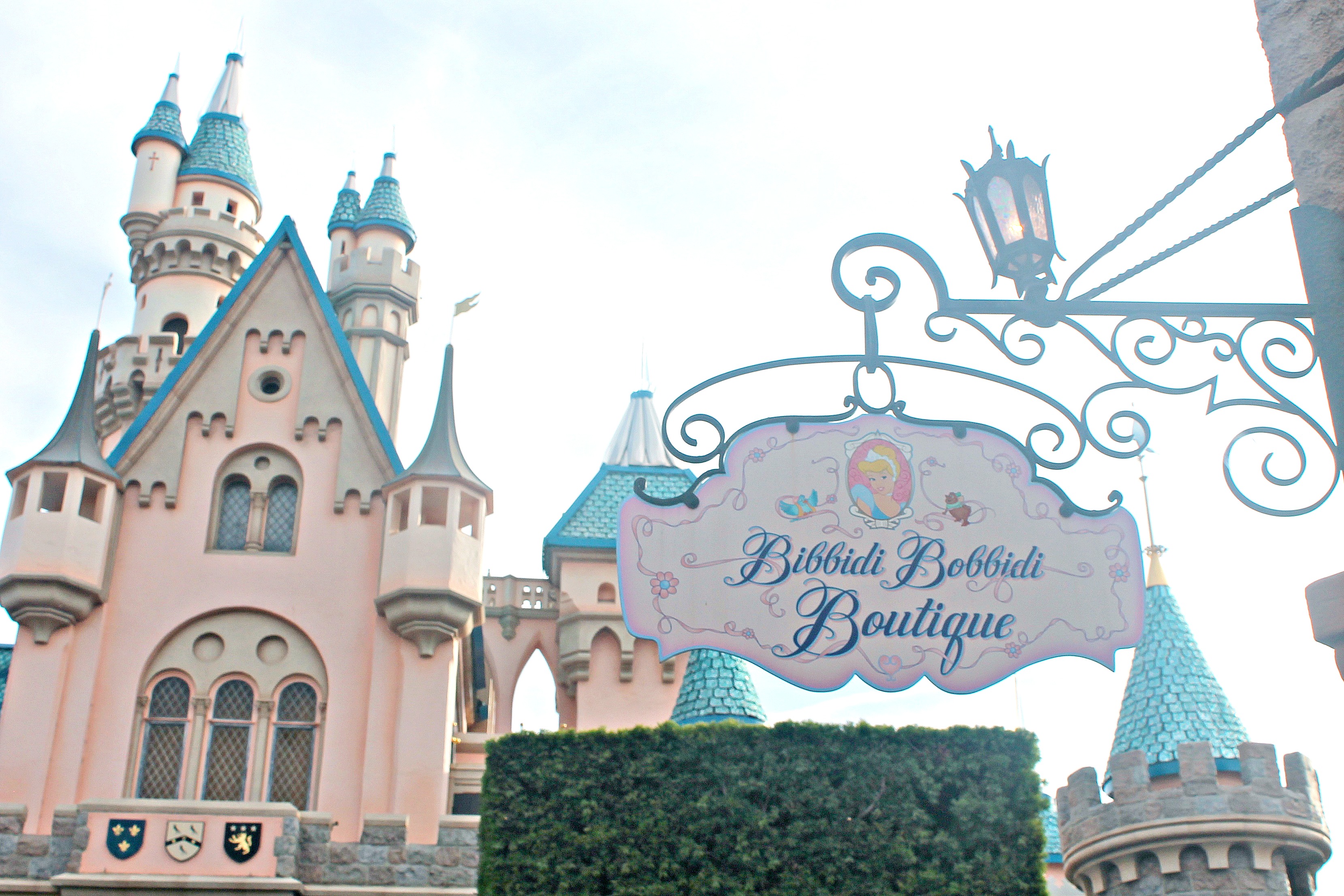 As part of our Disney Preschoolers Event, my two older girls were treated to the VIP (Very Important Princess) treatment at the Bibbidi Bobbidi Boutique within Disneyland's Fantasyland. The once-in-a-lifetime makeovers are best suited for children ages 3-12, with a knight styling offered for those who prefer swords to sashes.
Upon arrival at Bibbidi Bobbidi Boutique, my daughters were asked to select their hairstyle preference. Then they leisurely strolled through the gift shop admiring the array of gowns and accessories. In just a few minutes, they were escorted to their chairs for some full-on pampering.
I can't tell you enough how adorable the whole experience was. My 7-year-old ate up every second of the glitter-filled attention. Even my oh-too-cool-tween loved the experience. Being pretty regular guests at the resort, it's hard to believe we hadn't had this experience before.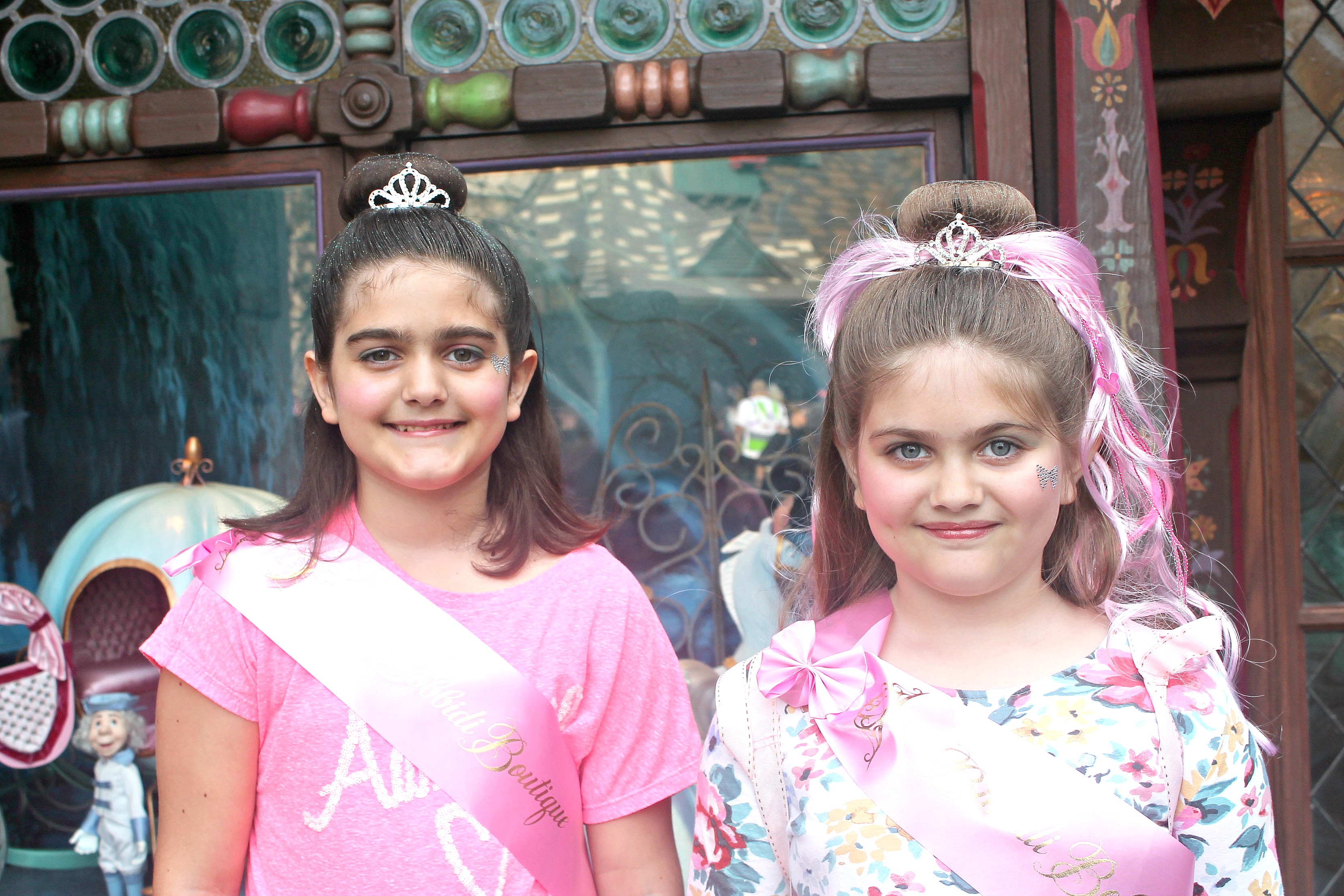 Bibbidi Bobbidi Boutique Packages
Please note that all prices are subject to change without notice.
-The Crown Package-
This package offers hairstyling (in the Fairytale Princess, Disney Diva, or Color Star styles), makeup, princess accessories, and nail polish. The Crown Package starts at $59.99.
-The Courtyard Package-
To add a little extra pixie dust to your day, princesses receive the Crown Package plus a face gem, trendy tutu, Bibbidi Bobbidi Boutique t-shirt, princess sash and cinch bag. The Courtyard Package starts at $99.99.
-The Castle Package-
There's even more magic available. In addition to the items included in the Crown Package, princesses will be treated to a princess gown of choice, wand, and crown. To capture the moments, princesses also receive a portrait package from the Disney PhotoPass photographers.
After the transformation, newly made-over princesses are personally escorted to Fantasy Faire where they will meet and greet their favorite Disney Princesses. The fan fair starts at $199.99.
Due to the popularity of the makeovers, reservations are recommended. You can make your reservation up to 60 days in advance by calling (714) 781-STYLE or (714) 781-7895.
Let's be honest here for a second, to pay $60 on top of park admission is a stretch for many. It is for me too. But these are magical memories to be made. It would be a perfect birthday gift or way to mark special occasions.
My daughters were also thrilled with the amount of princess accessories they were able to take home. Nail polish, makeup, and gems filled the cinch bags and have allowed for mini makeovers at home.
The fairy godmothers also provided care instructions – like how to wash out all that glitter – and shampoo and cleansing wipes. It's recommended for one-day wear, but I did see some blogger friends whose daughters left the look in the following day. I was able to use the pins, bun builder, and faux hair to make a similar style for Harper the following day.

The magic of Bibbidi Bobbidi Boutique really was two-fold. The adorable princess makeovers by the wonderful fairy godmothers was first. But secondly, the ability to freeze time and let my daughters – who are growing up way too fast – be the little girls who dressed up, wore oversized princess shoes and crooked crowns for another day was a treasure.
Need more Disney magic in your life? Check out these posts:
How to do Disneyland with Preschoolers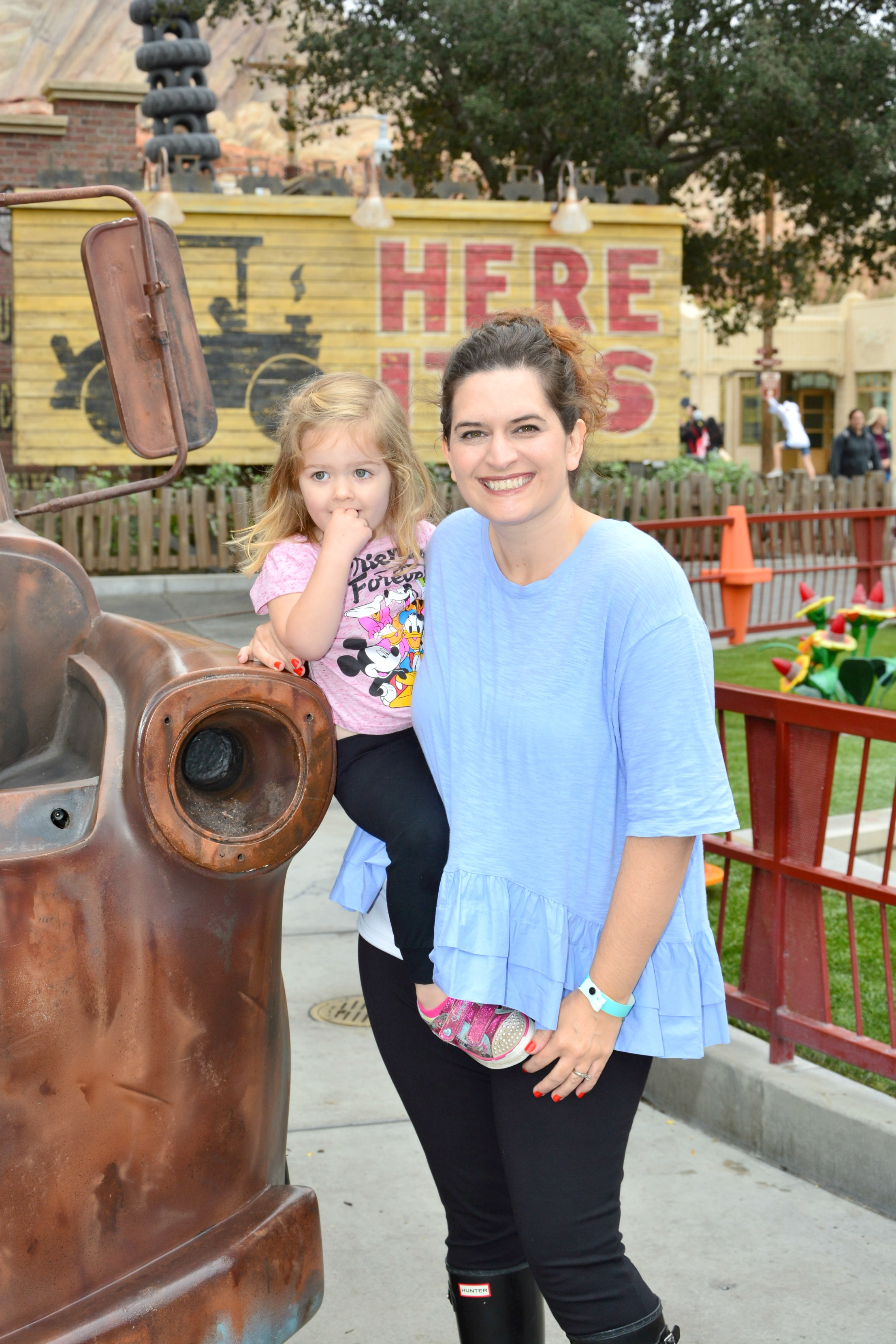 8 Must-See Attractions at the Disneyland Resort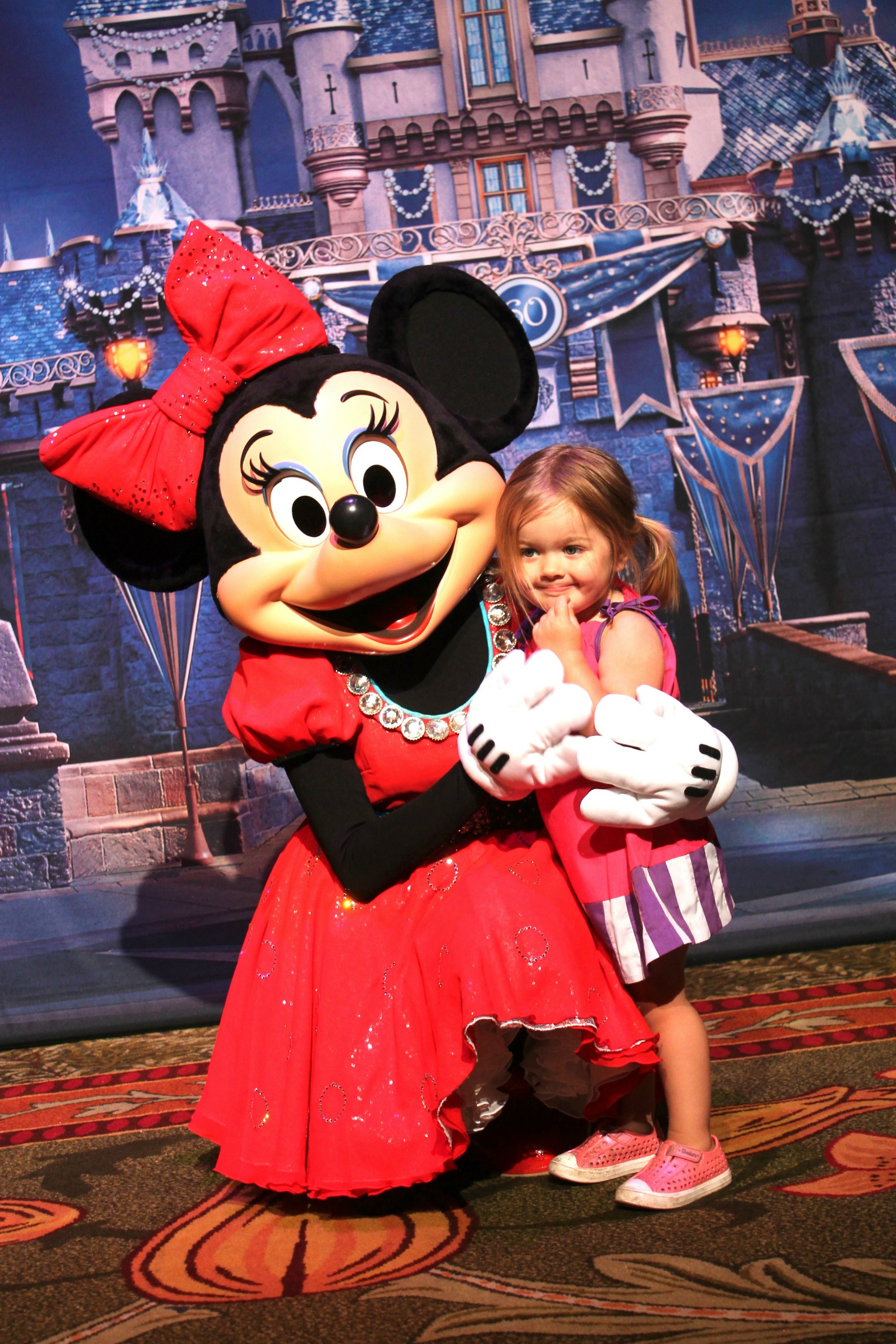 Tips for a Rainy Day at Disneyland