As a fellow Houstonian, I'm so proud to partner with Skinner® Pasta this month on a delicious recipe featuring their budget-friendly pasta. This Linguine with Bacon and Parmesan recipe is totally delicious, so easy to make and easy on the wallet, too.

The last couple of months have been hard for those of us dealing with the effects of the hurricane. As we're working to get back to our new normal, there are some companies who stand out among the rest because of their dedication to the people of Houston. One of those companies is Skinner® Pasta. They stepped up to help in a big way, donating 37,000 servings of pasta and rice to the Houston Food Bank. They also set up a food truck, traveling to areas of the city devastated by the flood and offering free hot meals to those who needed it most. That, my friends, makes me proud to be a part of the great state of Texas.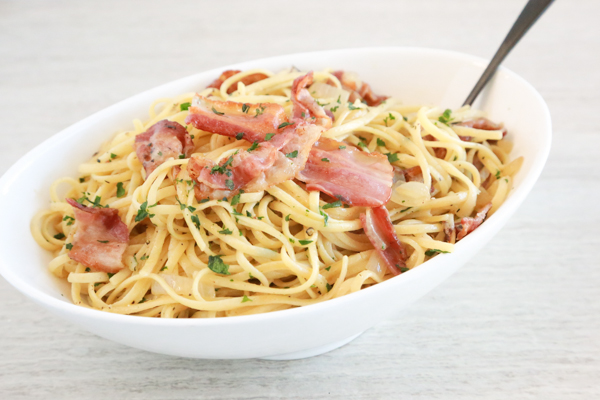 Now, we eat A LOT of pasta because we all love it. It's so easy to cook, it's easy to customize, and you can't go wrong with a hearty pasta dish. Especially a dish as delicious as this Linguine with Bacon and Parmesan. Y'all – it's so good.
Cook it as a main entree (just make double) or as a side dish. Either way, you'll love it.
Linguine with Bacon and Parmesan

Linguine with Bacon and Parmesan
Ingredients
1/2 lb bacon
1 yellow onion, diced
1/2 teaspoon dried thyme
1 teaspoon salt
1 package (12 oz.) Skinner Linguine
1/2 cup fresh grated Parmesan cheese
1/2 teaspoon fresh ground black pepper
2 tablespoons fresh parsley, chopped
Instructions
Cook bacon until crispy in a large frying pan. Remove bacon from pan and drain on paper towels. Keep about 2 tablespoons of bacon fat in the pan and pour off the rest. Add the onion and thyme to the pan and cook on moderate heat for about 10 minutes, or until the onions are brown. Remove from heat when done.
Meanwhile, chop bacon into bite-sized pieces and cook linguine in a large pot of salted, boiling water for about 8-10 minutes, depending on how you like your pasta. Reserve about 1 cup of pasta water. Drain linguine and toss with bacon, onion, Parmesan, salt, pepper, parsley, and 1/2 cup of the reserved pasta water. Stir to incorporate all the ingredients. If the sauce seems too thick, add more pasta water.
I absolutely love this Linguine with Bacon and Parmesan recipe because I never get it wrong. It comes out right each and every time. I don't have time to remake a dish (and I know you don't either) so easy recipes like this get put on the menu plan all the time!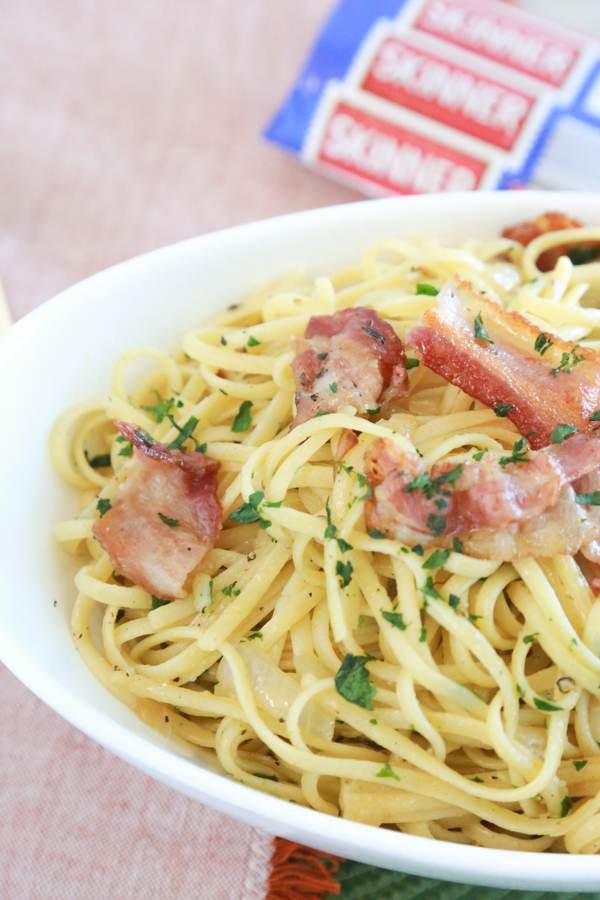 And did I mention how affordable this Linguine with Bacon and Parmesan recipe is? While many are struggling to make ends meet because of loss of income, out-of-pocket expenses like deductibles, and expenses incurred from being displaced from their homes, Skinner offers an affordable, great tasting, and easy to cook with solution. With a variety of pasta products available including spaghetti, fettuccine, elbows, and penne, plus options like dumplings or fideo mediano, and even a fun Texas shape, Skinner is perfect for weeknight meals or special occasion dishes.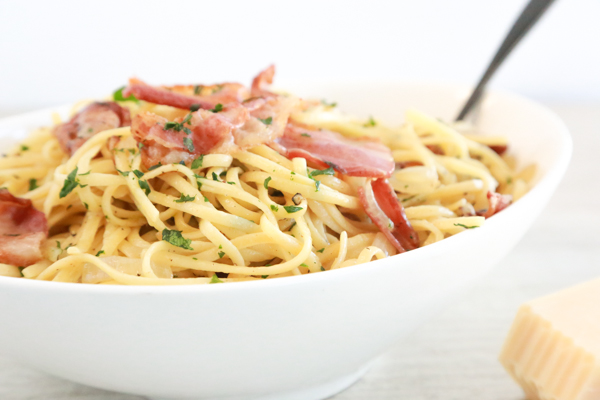 Love pasta as much as we do? Here are some other delicious pasta dishes: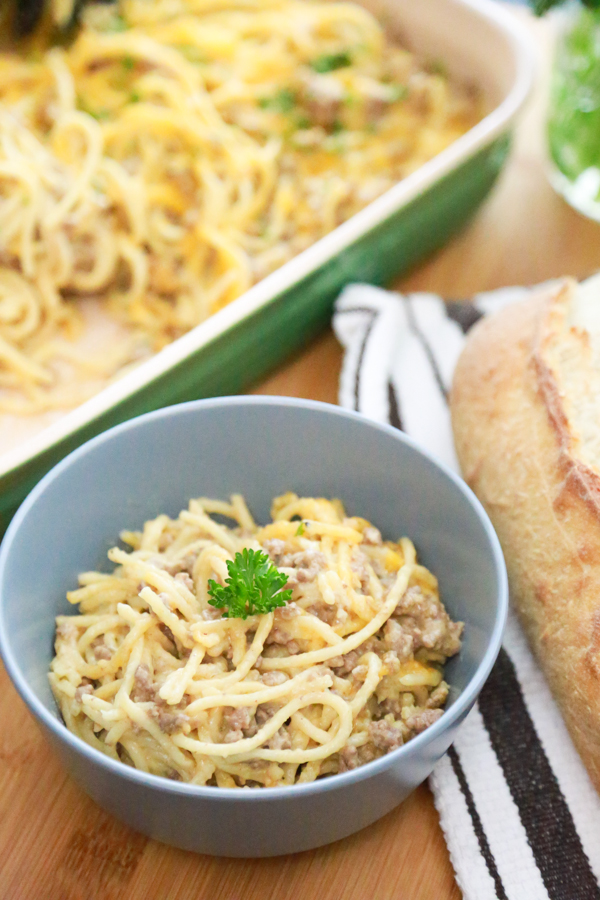 Cheesy (and Creamy) Texas Mac and Cheese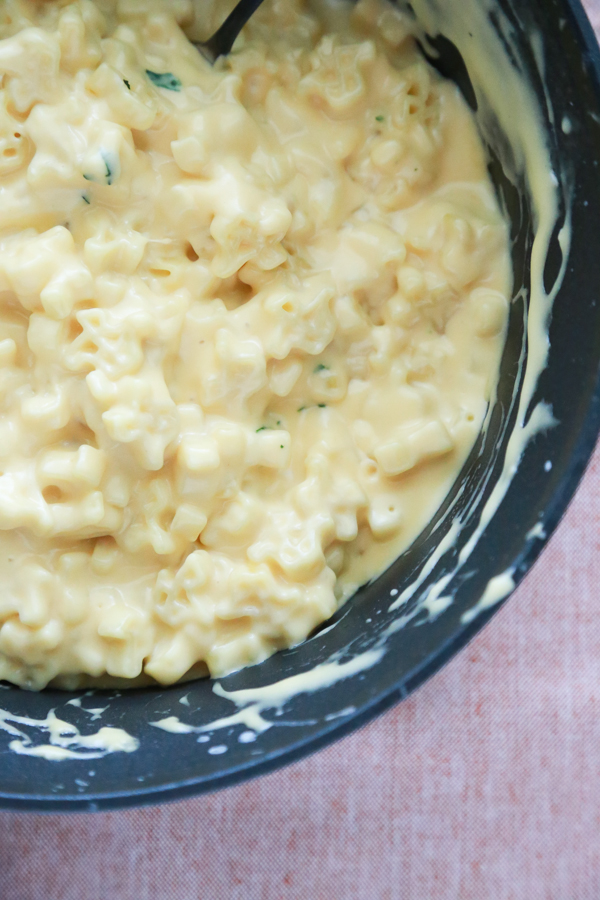 This is a sponsored post written by me on behalf of Skinner® pasta.