As Thanksgiving approaches, I am reminded of the things in my life that make me feel thankful: my loving husband and creative children, my supportive network of family and friends, California sunshine, random acts of kindness, the list goes on and on.
This is a wonderful time for all of us to reflect on how truly fortunate we are. These family-friendly Thanksgiving crafts will inspire you to share the feelings of gratitude with your entire family. Whether they be things to decorate your home with, snacks to share, or ways to set your table, these 25 Thanksgiving crafts will help you say "Thanks!"
Thanksgiving Crafts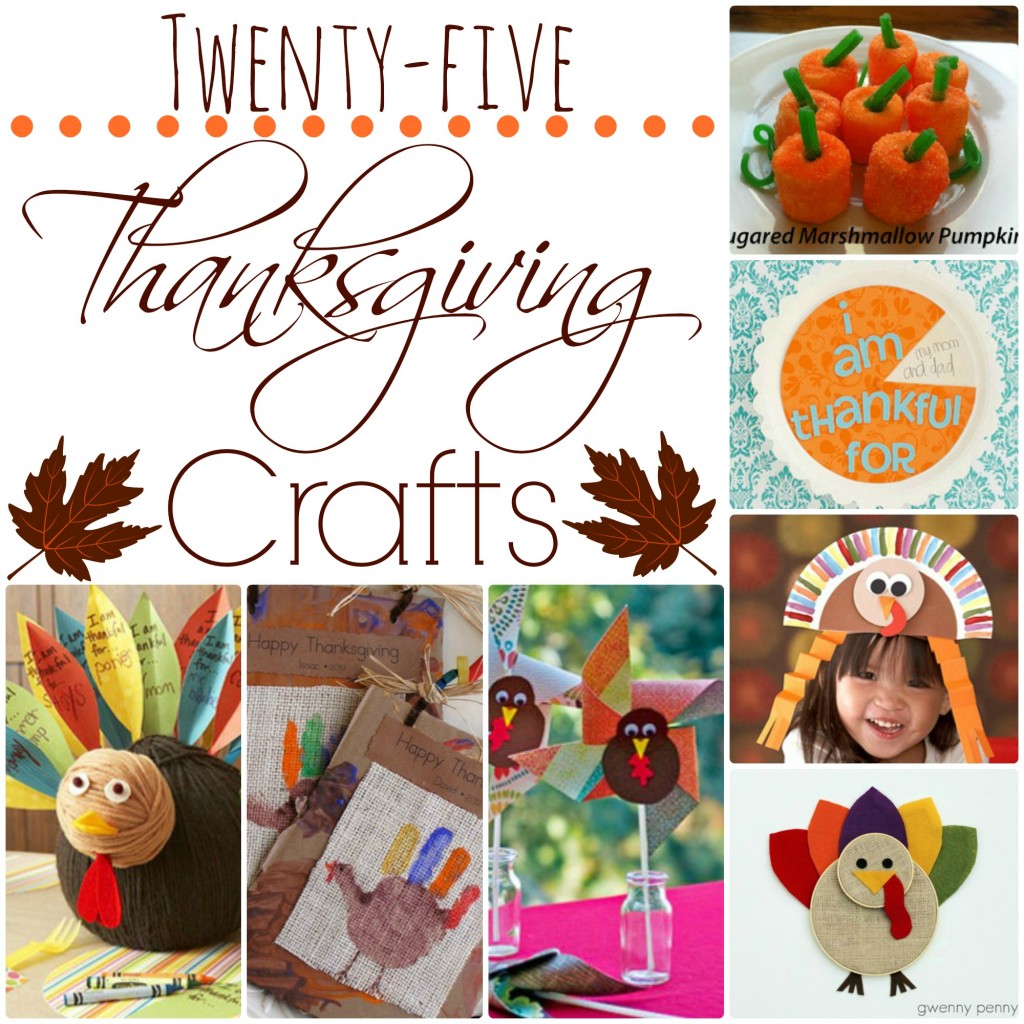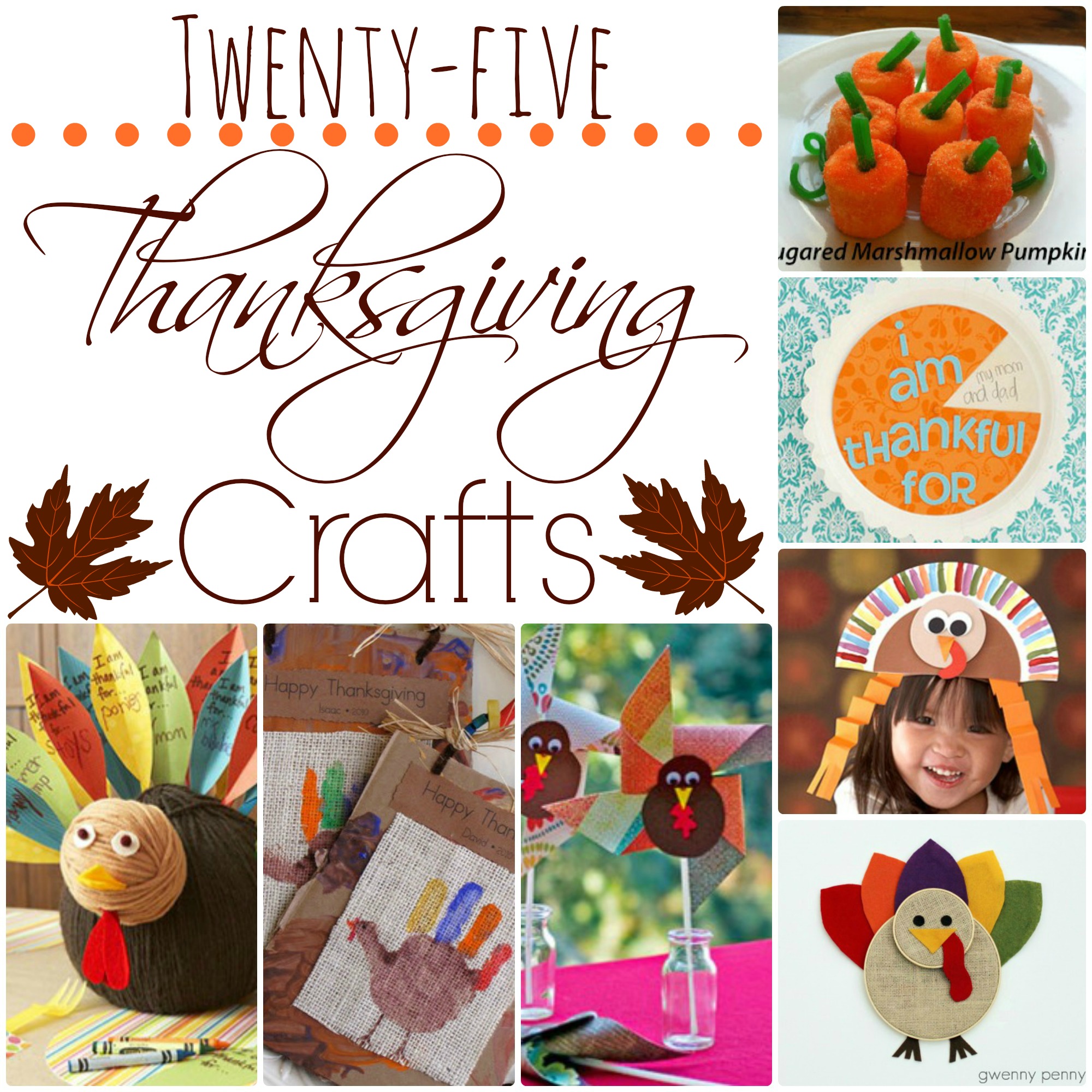 Turkeys:
What a Turkey // a cute way to showcase what you are thankful for
Turkey Craft // perfect for the little ones
Hand Print Turkeys // a great way to look back and see their size of their handprints
Embroidery Hoop Turkey // just too cute to pass up
Turkey Hat // because we all look better in a hat
Turning Turkey Pinwheels // these are just too much fun
Turkey Hands // another way to keep memories of their little hands
Paint Sample Turkey // a neat way to use up those paint samples you have around the house
Gobble Globes // because we all need a little sparkle in our lives
Pumpkins:
Pumpkin Pie Spinner // its all about being thankful
Sugared Marshmallow Pumpkins // the holidays aren't complete without little treats
I am Thankful Pumpkins // super adorable craft to do with your children
Decor:
Thankful Banner // this would look great on the fireplace mantle
DIY Thankful Board // because we all have so much to be thankful for
Thankfulness Tree // such a great idea
Give Thanks Gratitude Board // a nice way to teach your children to express what they are grateful for
Thanksgiving Garland // a great way to get everyone involved
Gratitude Garland // such a creative and stylish way to express gratitude
Thanksgiving Leaf Wreath // a great way to re-purpose things found in nature
Give Thanks // a nice way to re-purpose items that would have normally gone in the trash
Other:
Corn Wreath // super easy and cute
Napkin Rings // a fun craft for the young and old alike
Waffle Cone Cornucopia // these are just super fun
DIY Thanksgiving Treat Holders // a must have if you're entertaining
Thanksgiving Coloring Pages // because coloring is fun for all ages
It's true the halls of each department store are already decked in holly, and I won't complain because I do adore Christmas. But I'm grateful for an opportunity to pause, and reflect with my family on everything I'm thankful for. After all, it's gratitude, not gravy, that's the reason for the holiday.
What are you thankful for this year?
Here's even more Thanksgiving inspiration: