'Tis the busiest season of the year and I'm making things easier with simple recipes for your holiday parties and gatherings. Creamed corn is a favorite around here, so I decided to make it even easier by making it in the slow cooker. This Slow Cooker Creamed Corn is so easy and tastes absolutely delicious.

While you're in the kitchen tending to other dishes, this Slow Cooker Creamed Corn does its own thing and in just over 2 hours, it's ready to serve.
It's rich, it's creamy, and it really doesn't get any easier than this, folks!
Slow Cooker Creamed Corn
Slow Cooker Creamed Corn
A rich and creamy side dish with simple ingredients!
Author:
Crystal @ Simply Being Mommy
Ingredients
3 (10 oz.) bags frozen corn
1 cup milk
1 tablespoon sugar
¼ teaspoon salt
¼ teaspoon pepper
½ cup (1 stick) unsalted butter, cut into slices
8 ounces cream cheese, cut into slices
1 tablespoon chopped parsley for garnish
Instructions
Put corn into the slow cooker. Stir in the milk, sugar, salt, and pepper until combined. Place the butter and cream cheese on top of the corn without stirring. Cover and cook on high for about 2 hours.
Uncover and stir until the butter and cream cheese are well combined. Cover again and cook on high for an additional 20 minutes.
Serve from slow cooker or place in serving dish. Serve immediately.
I know that for many of us, the holidays are great and all, but it's also a very stressful time. There is always so much to do, but not enough time to get it all done. I get it, y'all – I really do. But I want you to be able to enjoy your holidays without all the stressin' – it just isn't good for you!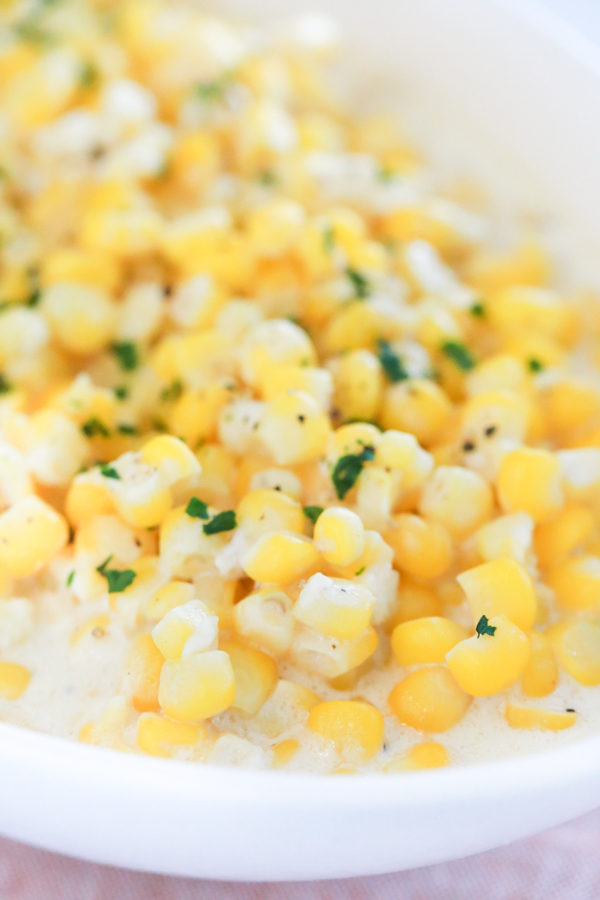 In all seriousness though, the slow cooker is kind of like my BFF. It's always there when I need it and it doesn't let me down. If you aren't already implementing the slow cooker in your meal preparation, give it a try. It really is a life-saver!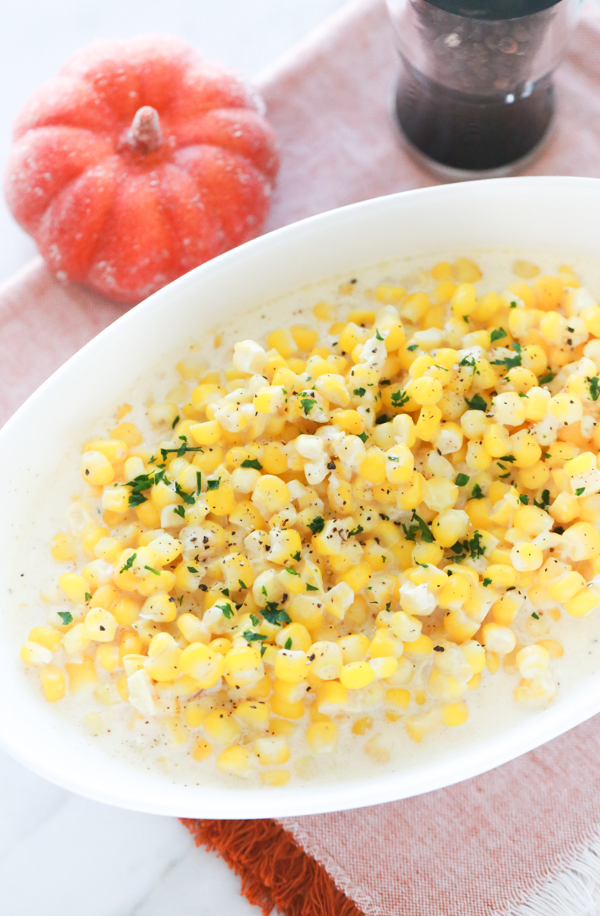 While this Slow Cooker Creamed Corn is absolutely delicious just the way it is, you could always change things up a little. You could add jalapenos and bacon. Or you could add some green chiles and sprinkle a little chili powder over the top. The possibilities are kind of endless with this dish, y'all.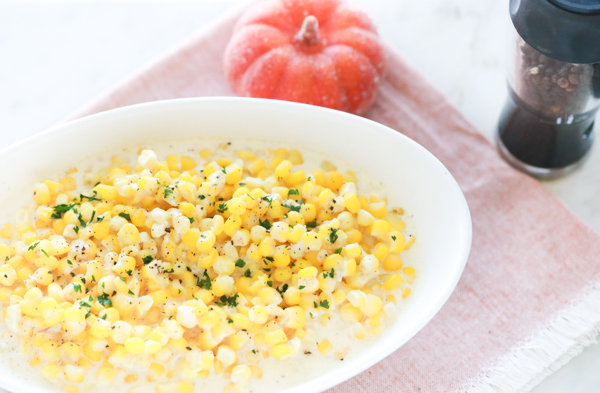 Are you looking for more festive dishes to serve at your holiday gatherings? Check out these fun crafts and easy recipe ideas: