There really are subscription boxes for pretty much anyone and anything, including that time of the month ladies. Here are some of the Best Period Subscription Boxes to help you celebrate being a woman. 'Cause lets face it, it's pretty darn awesome being us!
*This post may contain affiliate links.*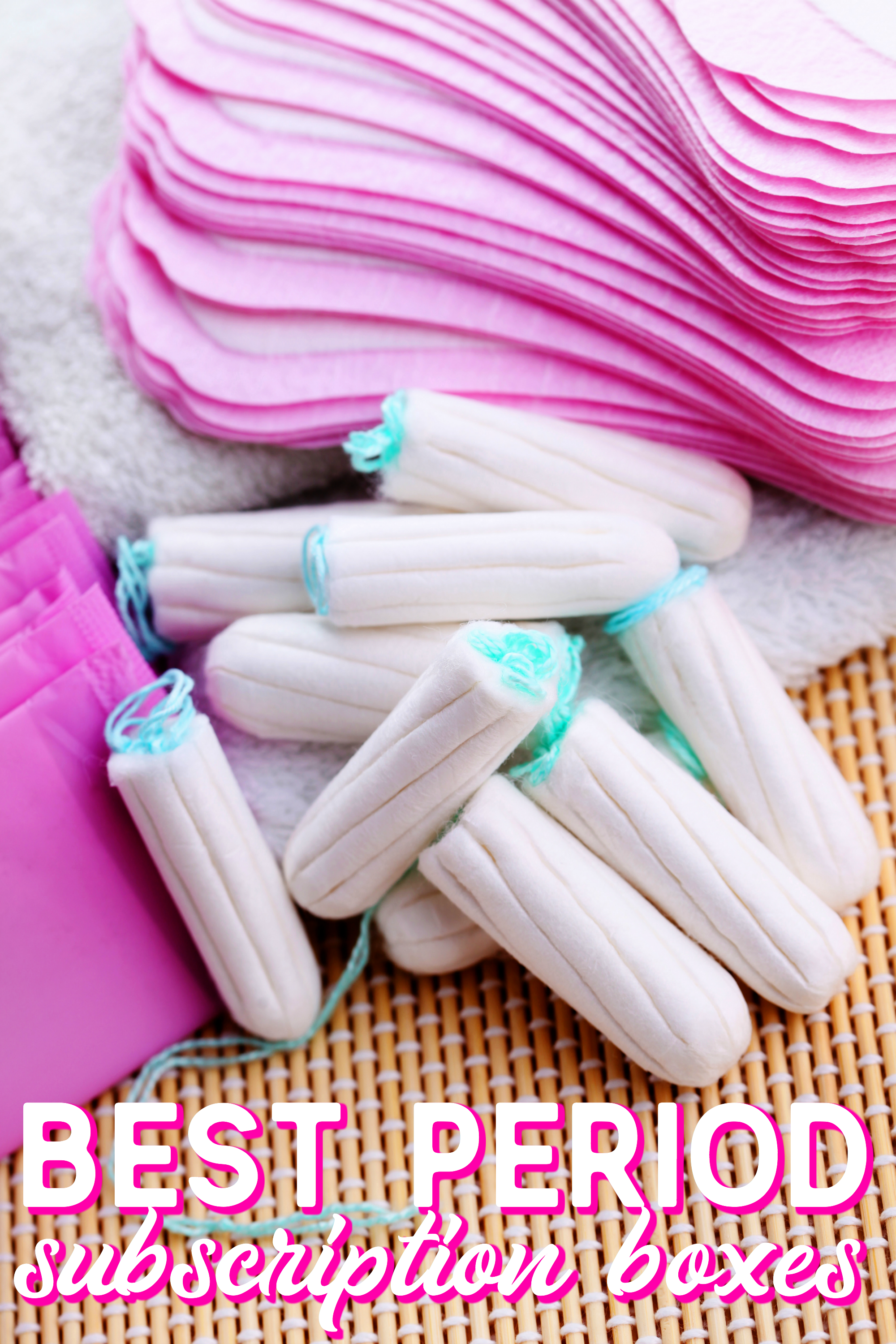 Best Period Subscription Boxes
Bonjour Jolie – $22.50/month
Bonjour Jolie is a premium monthly subscription box designed exclusively for women to be pampered during their period! Don't let another pesky period cramp your style. Bonjour Jolie made the list of best period subscription boxes because in each monthly box you will receive a hand curated gift, bath & body pampering items, specialty teas & drinks, artisan confections, menstrual items, hygiene wipes, and advil (if you need it).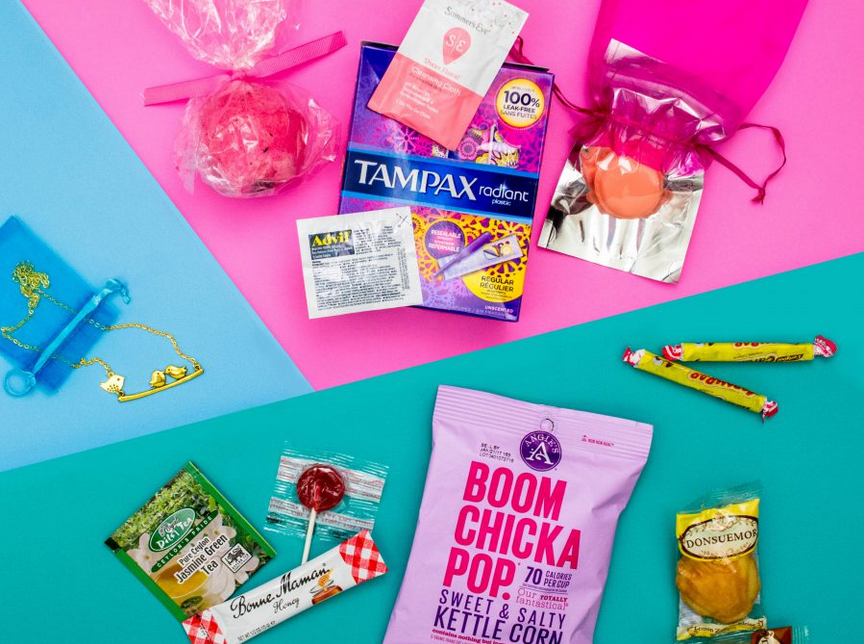 Kali – $16 – $22.89/month + Get 20% off by using code Kali20 at checkout.

Kali is a 100% certified organic, chemical-free tampon and pad subscription service. They are the fastest growing tampon box on the market. Kali has made the best period subscription box list because in addition to providing better-for-you feminine hygiene products, Kali is also a socially conscious company giving tampons and pads to homeless shelters across the country through our partnership with Support the Girls. The monthly LUX box includes 14 Organic Tampons or 16 organic pads, 10 panty liners, 10 wipettes, and a surprise pampering product. There is no commitment – you can pause or cancel your membership at any time.
Blume – $10.99

Blume celebrates being a woman. Blume provides safe, sustainable period and self care products for people who believe in the power of their choices. They go with your flow! Blume also provides everyday essentials like organic deodorant, face wash, blemish treatment and even essential oil for period cramps.
I know it seems kind of weird that you would get a monthly subscription box of pads and tampons, but I signed up for them so I don't have to run to the store each month for my daughter. It's so much easier to have them arrive without any effort from me.
If you're wanting to jump on the bandwagon and sign up for the best monthly subscription boxes, click to see which one is right for you! You can also take a look at the Best Subscription Boxes for Women to see if you're missing out anything.