Once you experience a Homemade Body Wash Sugar Scrub, you'll never want to be without it again. It's an easy one-step to a perfect exfoliation and fragrant cleansing.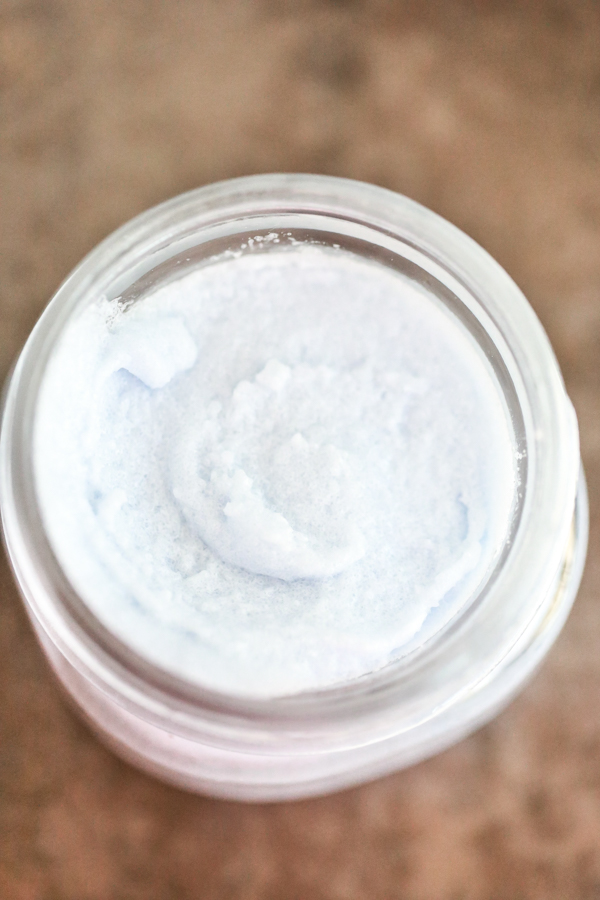 This is a partnered post with Mirum. As always, all thoughts and opinions are my own.
Gone are the days where you need a body wash and a sugar scrub. By combining both into one amazing product, you'll get the same result with fewer steps.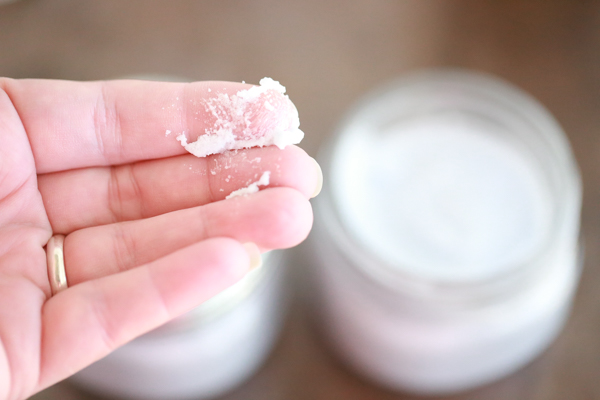 With just three ingredients, you can make your own Homemade Body Wash Sugar Scrub. Here's how.
Homemade Body Wash Sugar Scrub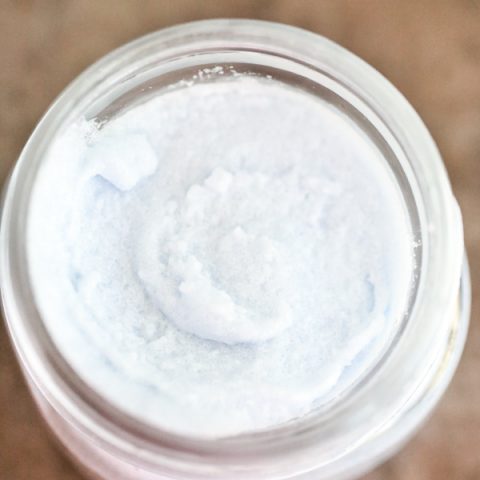 Homemade Body Wash Sugar Scrub
Ingredients
1 1/4 cup white sugar
1/8 cup Caress Enchant Forever Body Wash (or whichever scent you like best)
1 tablespoon melted coconut oil
Instructions
Combine all three ingredients into a bowl and mix until combined.
Store in an airtight container in your shower or by the bathtub.
Y'all, it's that easy. And the best part is that you can make this Homemade Body Wash Sugar Scrub with any body wash you want.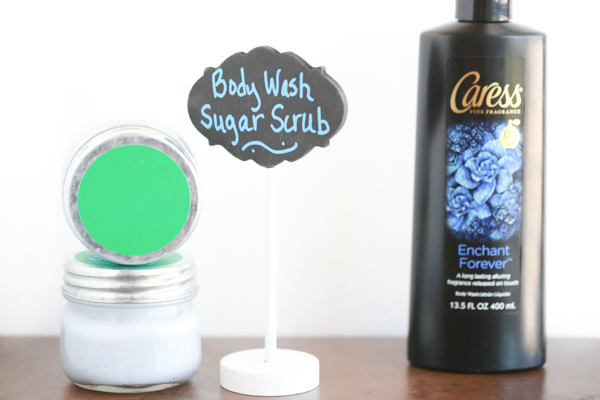 My longtime favorite body wash is Caress Tahitian Renewal. I've been using that body wash for as long as I can remember. It already has exfoliating properties because of the crushed pomegranate seeds, but with this harsh winter weather, I've been needing something a little stronger.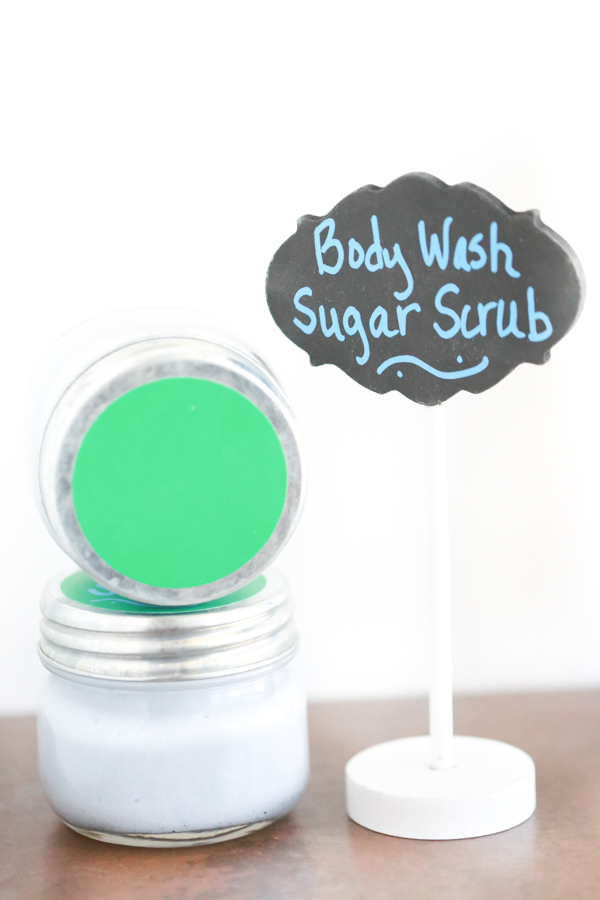 While I was at H-E-B the other day, I picked up a bottle of Caress Enchant Forever and decided to whip up a batch of Homemade Body Wash Sugar Scrub for my entire family. This winter has been unusually cold causing our skin to be unusually dry so we've needed a bit more exfoliation than normal.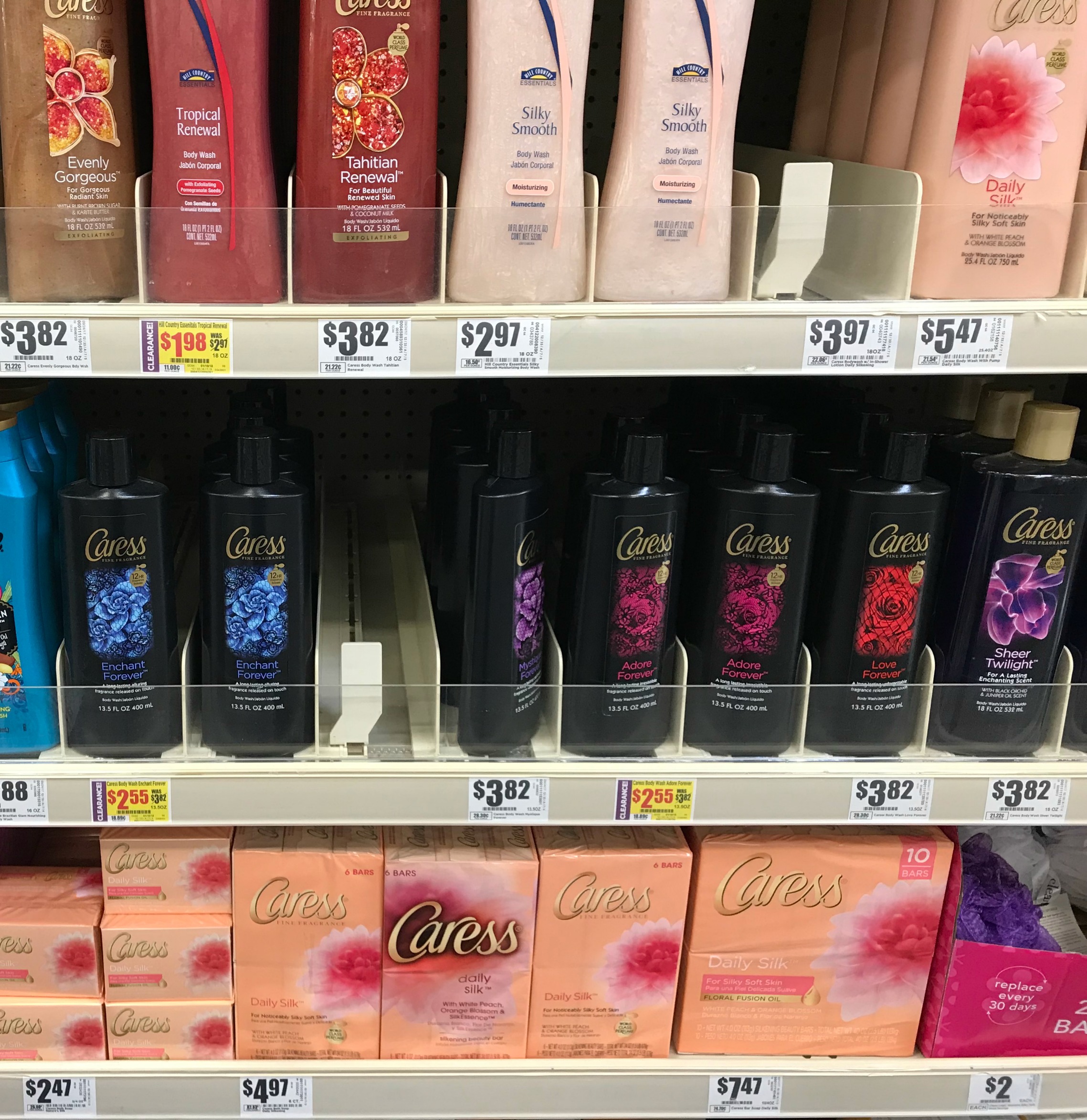 Caress offers body washes and soaps in many fine fragrances so you'll be able to find your perfect match. On your next purchase of Caress at H-E-B, you can save $1 on any body wash or bar soap. Look for the H-E-B yellow coupon in-store and digital coupon to redeem in store. (Offer valid 1/17/18 – 1/30/18.) It's such a great way to get pampered with your favorite scents.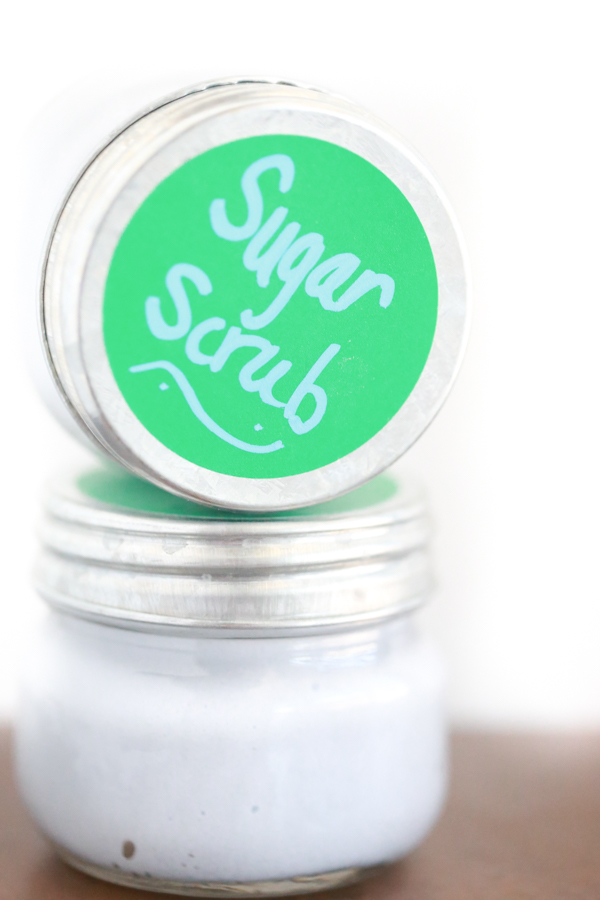 I absolutely love this Homemade Body Wash Sugar Scrub because not only does it smell absolutely amazing, it allows me to get the clean I need while also exfoliating my skin for a beautiful glow, even in the harsh winter weather.
Don't forget to pin this Homemade Body Wash Sugar Scrub to your BEAUTY or DIY boards!

Which of the Caress fragrances makes you feel most beautiful? Share on social using #CaressLovesTX2018!
Want more sugar scrub inspiration? Check out these scrub recipes:
Homemade Peppermint Sugar Scrub