This Honey Sea Salt Body Scrub is the perfect solution for cleaning those stuck on messes (like paint) off little hands.
It never fails that my children come home from school with their latest art project displayed on their entire body from head to toe. From paints to markers to clay, they've come home from school covered in it all.
For the most part, I can get them in the shower and scrub it off. But it's inevitable that there will still be paint or markers in their little fingerprints. By using this Honey Sea Salt Body Scrub, I'm able to get those stuck on messes without rubbing their delicate skin raw.
The added scrubbing texture from the sea salt makes it so much easier to remove those stubborn, stuck on messes.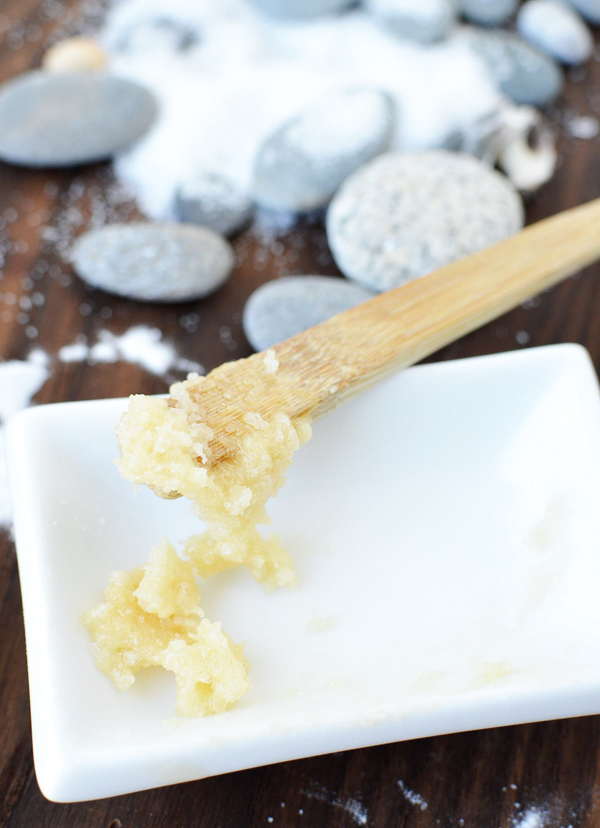 Honey Sea Salt Body Scrub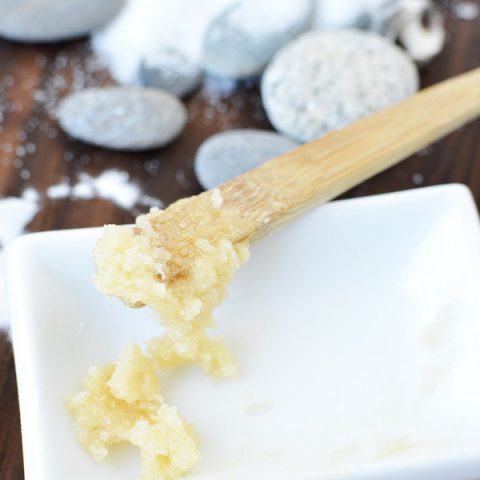 Honey Sea Salt Body Scrub
Ingredients
2 tablespoons fine sea salt
1.5 teaspoons of honey
Other Items Needed
Instructions
Simply combine the salt and honey together until you have a thick paste that holds together pretty well. The honey will start to dissolve the salt so you'll want to use this within a few days depending on the humidity where you live.
If I know we will be getting really dirty, I'll whip up a batch ahead of time and store it a small metal container. You could also use a round container too. It all depends on personal preference. I would just make sure that if you are going to travel with it, that you find something that will stay closed if thrown in your purse or diaper bag.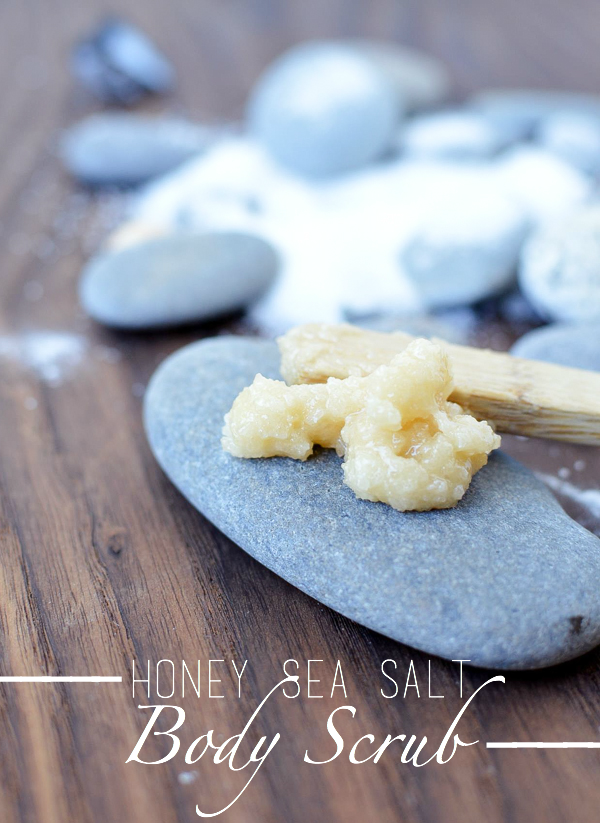 Because the honey will start to dissolve the salt over time, just make a small batch that you'll use within a few days. Anything longer than that and you'll probably need to throw it away and make a new batch.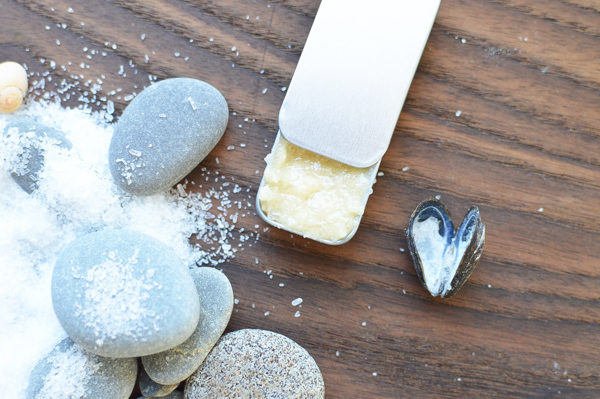 With so much chatter about the ingredients we are using in the products we use on our bodies and the food we eat, it's nice to know that there are only two ingredients in this Honey Sea Salt Body Scrub. Just like the title suggests, it's only honey and sea salt.
There are no long chemical names that are impossible to spell, let alone pronounce. Just two very natural ingredients, that when combined together, do a pretty darn good job of removing those stuck on art projects on your child's hands.
Trying to live with more natural ingredients in your life? Check out these posts for added inspiration: