If you're looking for a fun and easy activity to keep those little hands occupied, this 3-ingredient Pudding Play Dough is the perfect choice. It's so easy to make and it smells so good when you're playing with it.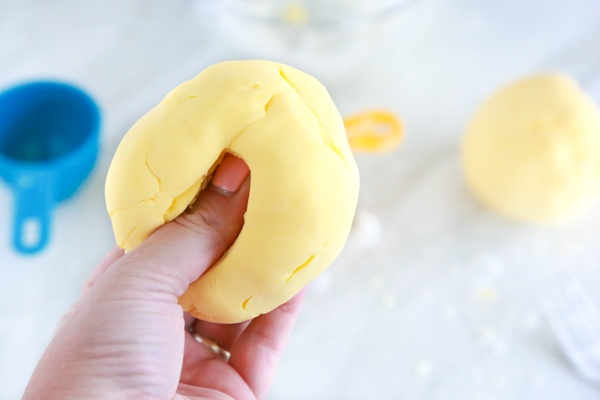 I know that slime is all the rage these days, as it should be because it's so fun to play with, but we've been making homemade play dough. We've done the traditional homemade play doughs in the past, but this summer we've been using different items from our pantry. It's been so much fun experimenting and seeing what happens when we use different ingredients.
Pudding Play Dough
For this 3-ingredent Pudding Play Dough, we used instant pudding mix, corn starch, and warm water. That's it! The best part is that it's totally safe for the kiddos. If the kids decide to take a taste because it smells so good, no worries. It's totally edible (although I don't recommend eating it).
Note: While this Pudding Play Dough is technically edible because I used all food ingredients, it's not meant to be served as a snack during play time.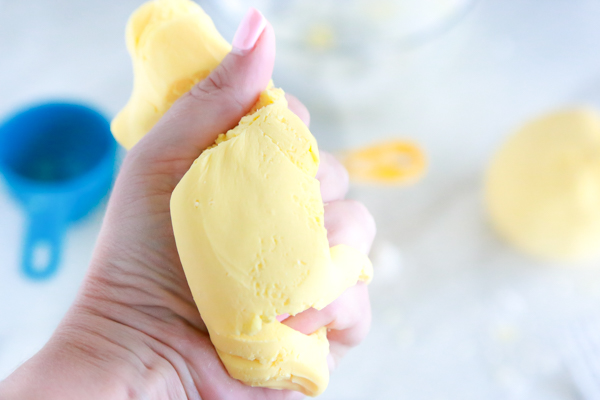 Play dough and slime can provide hours of sensory play for your children. If you've been on Pinterest you'll see that there are tons of ways to make both. Some safe, some are a little questionable. There really isn't anything to fear with this Pudding Play Dough recipe other than not being able to get your children to do anything else but play.
Pudding Play Dough Recipe
Ingredients
Instant Pudding Mix
Argo Corn Starch
Instructions
In a small mixing bowl, pour in the pudding mix and 1/2 cup of the corn starch, reserving the rest for the next step. Stir together using a fork.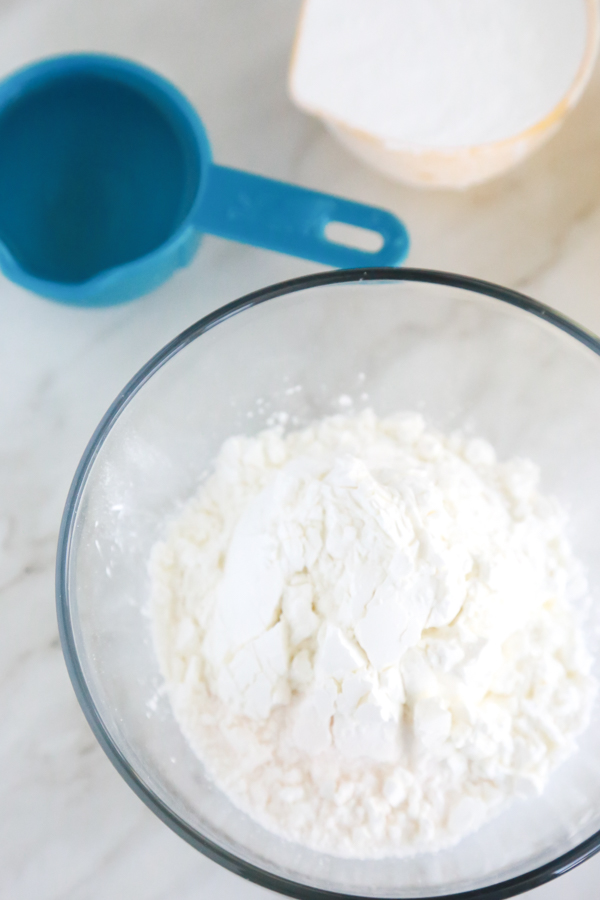 Pour the water into the mixing bowl and stir.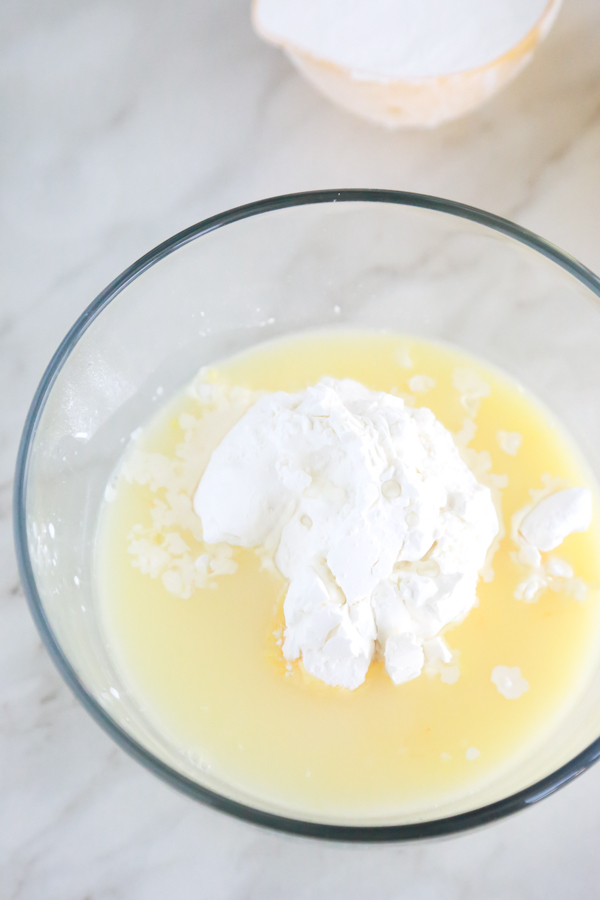 Keep stirring until all the water is absorbed and it looks like a dough is forming.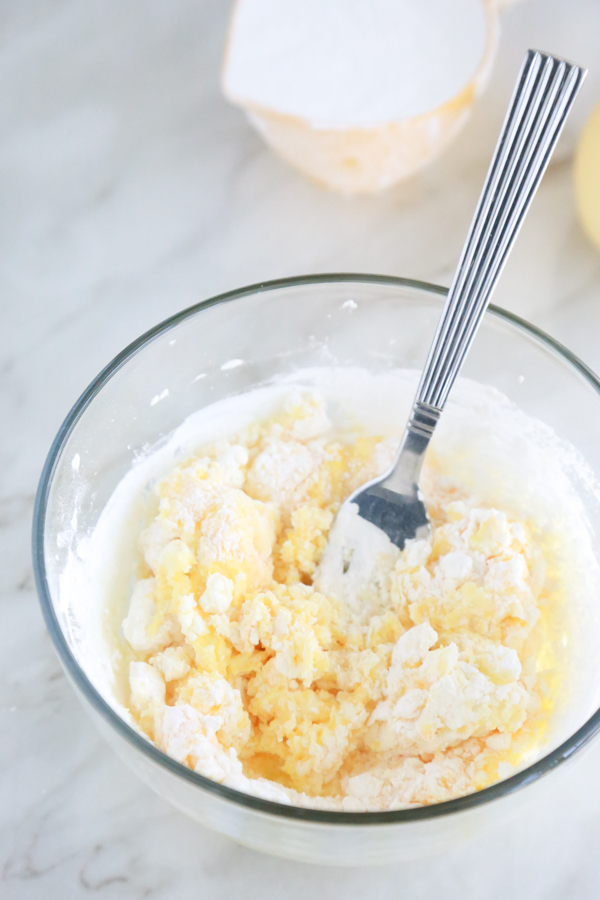 At this point the dough will be very sticky. Don't try to pick it up with your hands yet. Keep using the fork for stirring and mixing.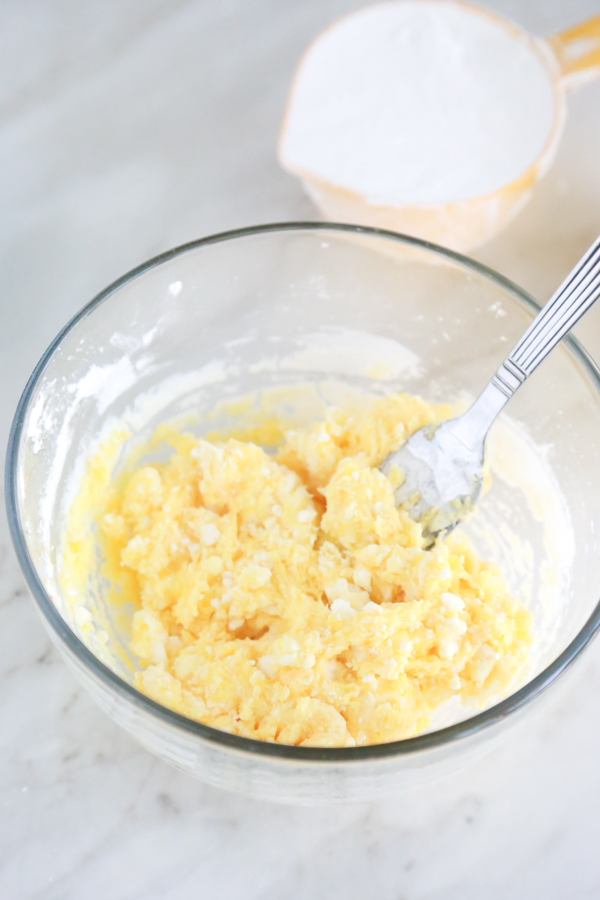 Add in more corn starch in small amounts stirring with a fork as you go.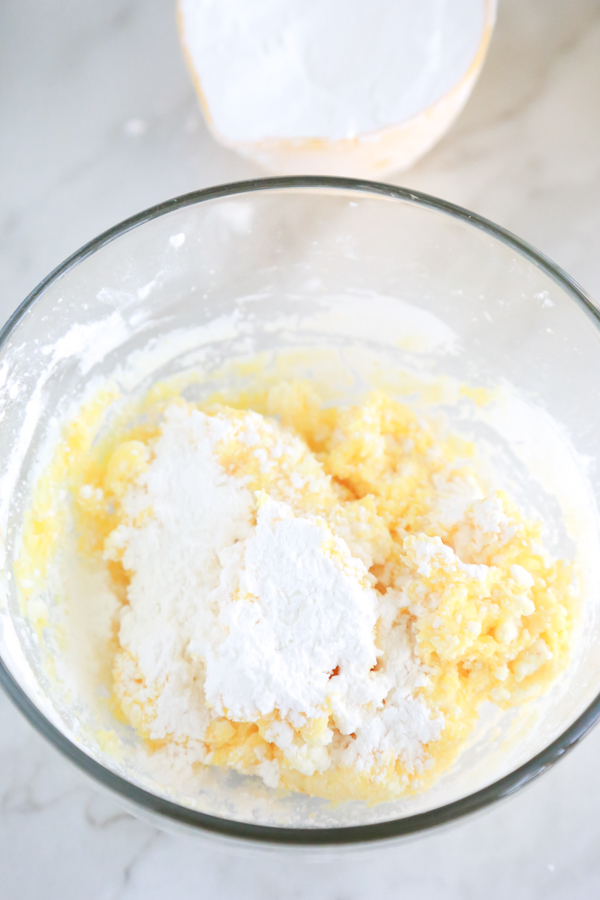 When the dough gets too hard to stir with the fork, remove the dough from the bowl and begin kneading with your hands.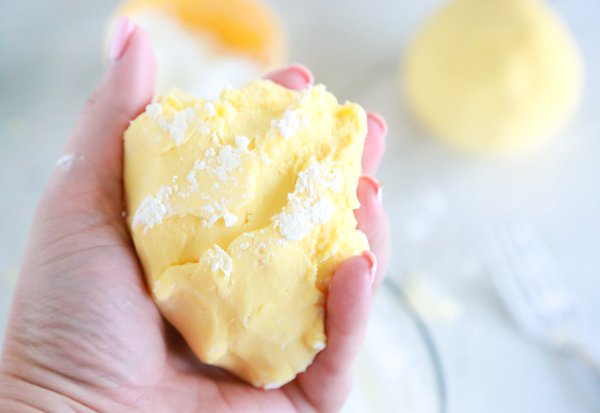 Keep adding in small amounts of corn starch and kneading until the dough no longer feels sticky in your hands.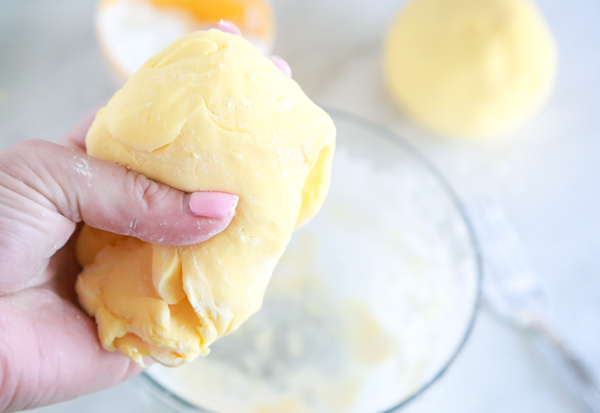 Be careful not to add in too much corn starch. Sometimes I don't use all of the remaining corn starch. It just depends on the brand of products I'm using, the temperature in the house, etc. Once you're able to play with it without it being sticky, don't worry about the corn starch you may have left over.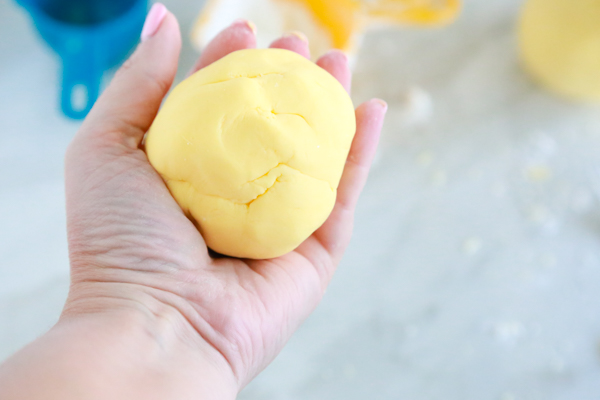 Making Pudding Play Dough
So I would love to be able to tell you that making this Pudding Play Dough is an exact science, but that just wouldn't be the truth. Depending on environmental factors, what brand of product you're using, etc., you may need to tweak this recipe just a little. If it turns out a little dry you may need to add in more water. If it turns out really sticky you may need to add in more corn starch.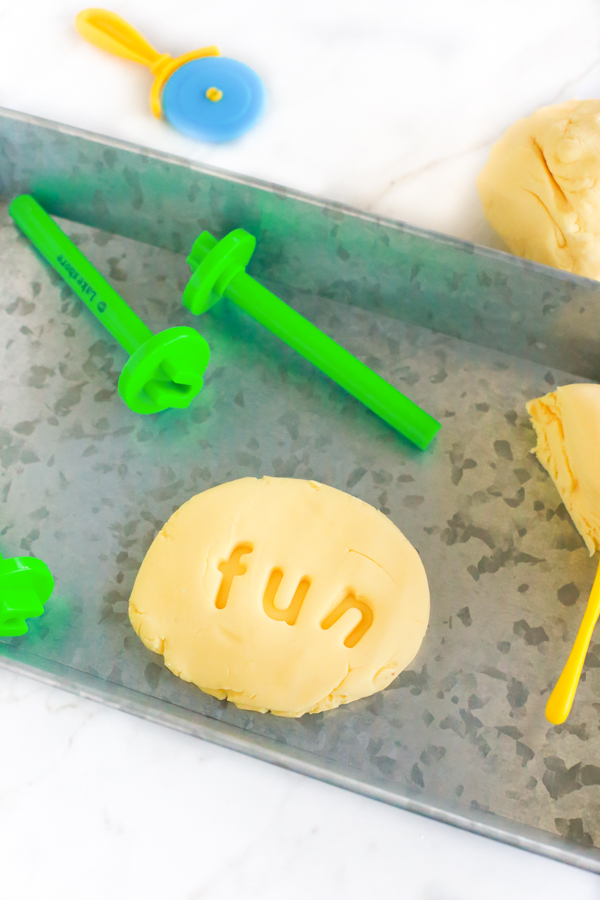 Tip: We use A LOT of corn starch in projects/crafts around the house so I stock up when it's on sale. Not only is it great to use in this Pudding Play Dough, it's also a safe slime ingredient too.
For this batch of Pudding Play Dough I used a store brand vanilla instant pudding mix which cost me $.89. I also used a store brand corn starch which cost me an additional .$.89. I made 3 batches from the one package of instant pudding mix and the box of corn starch will make 4-5 batches.
Tip: The store brand is more economical unless the brand name products are on sale.
When we're making homemade play dough or slime, we usually purchase the cheapest ingredients, which is normally the store brand. If I did the math right, each batch of Pudding Play Dough only costs about $.50 to make. I'd totally say it's worth every single penny.
Pudding Play Dough Ideas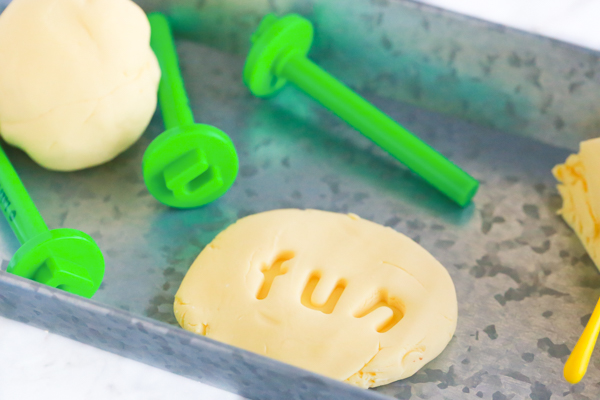 Like a traditional play dough, you can throw in some play dough tools for a little added fun. If you don't have any of those, regular kitchen utensils will work too. Cookie cutters are also a great idea for playing with homemade play dough.
Don't forget to pin this post to one of your Pinterest boards so that you don't lose it. Save it now so you'll have it when you need it.