With Halloween right around the corner I thought it would be fun to share these super spooky Zombie Eye Halloween Bath Bombs. They're great for you to enjoy but also make really great Halloween gifts for your girl friends.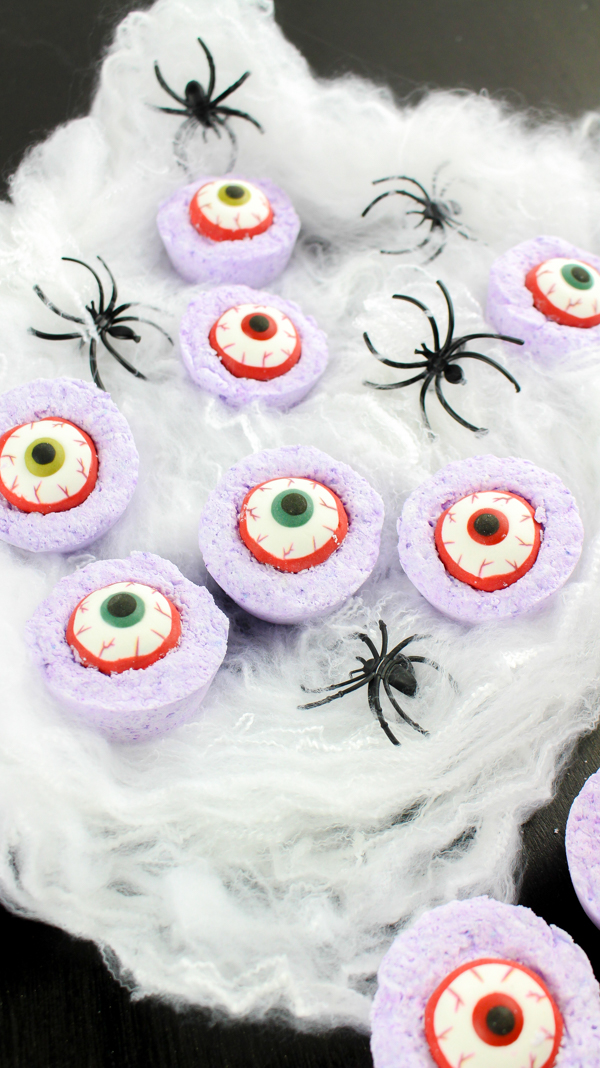 After a long day working and wrangling kids, I love soaking in the tub with a bath bomb. The warm water and the pleasant fragrance always relaxes me and helps me de-stress from the long day.
Even if it's a spooky bath bomb!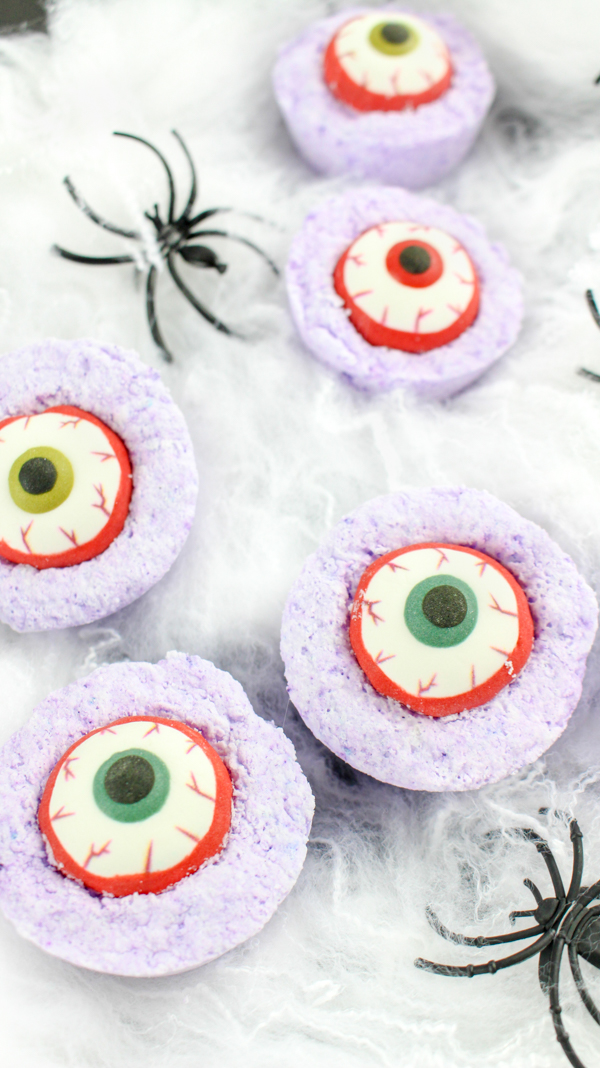 These Halloween bath bombs are really easy to make and with some supplies from the craft store (or Amazon) you can make these bath bombs for Halloween this year.
Halloween Bath Bombs
I think these Halloween Bath Bombs are a perfect way to get ready for the upcoming Halloween season. If you're the crafty/gifty type of person, these little spooky bath bombs are just perfect.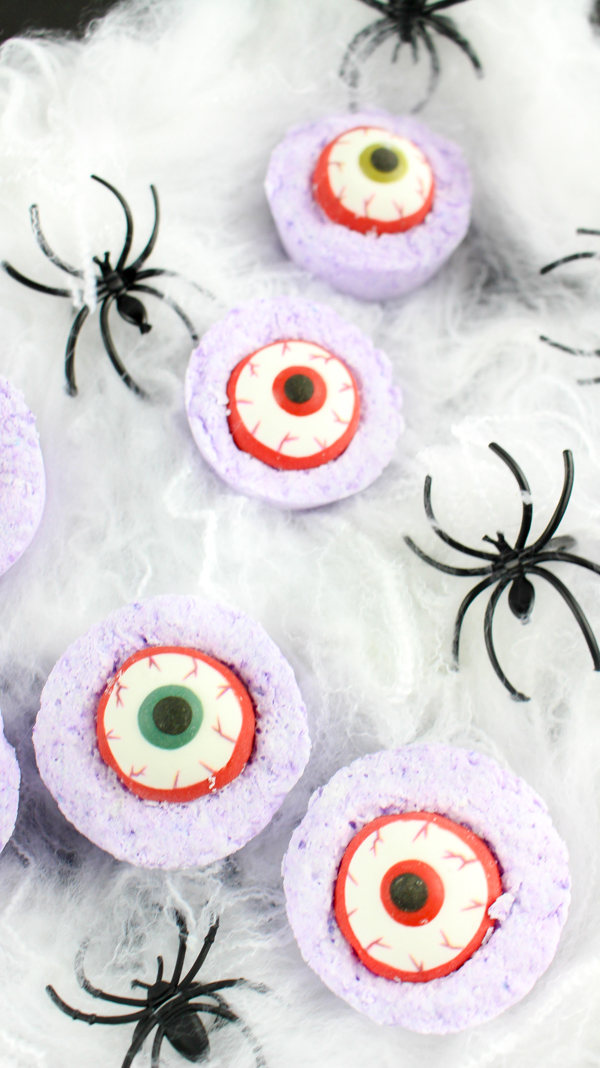 If you like making little gift baskets for your child's teacher or for your girl friends for Halloween, throw a couple of these spooky Halloween bath bombs in there. They'll love being able to relax at the end of a long day.
Zombie Eye Halloween Bath Bombs
Halloween Bath Bombs Ingredients

How to Make Halloween Bath Bombs
In a large glass or metal bowl, pour in the baking soda, citric acid and corn starch; whisk to combine.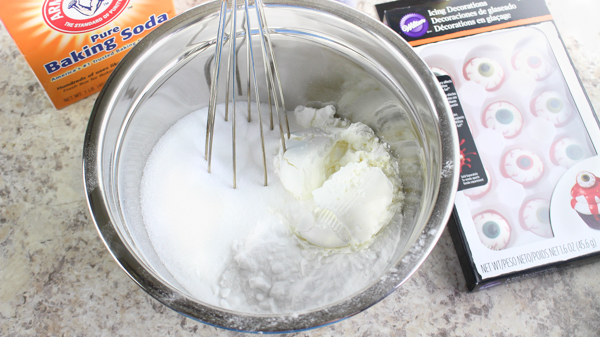 Then, add the coconut oil or almond oil (whichever you choose), 3-4 drops of soap colorant (add more drops if you want a darker color) and 1 teaspoon of soap scent. Stir really well to incorporate all the ingredients.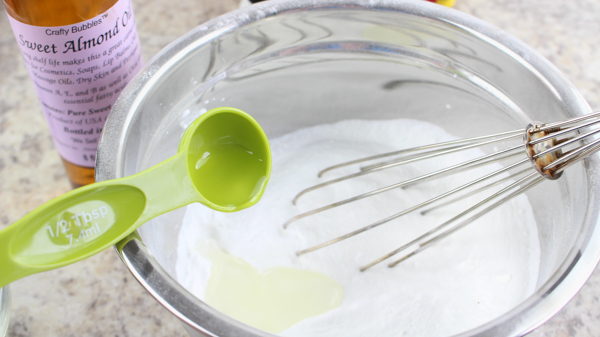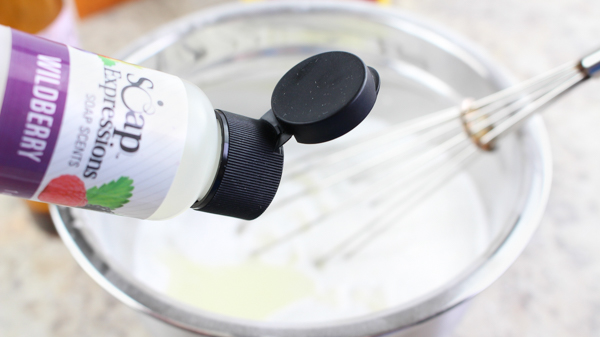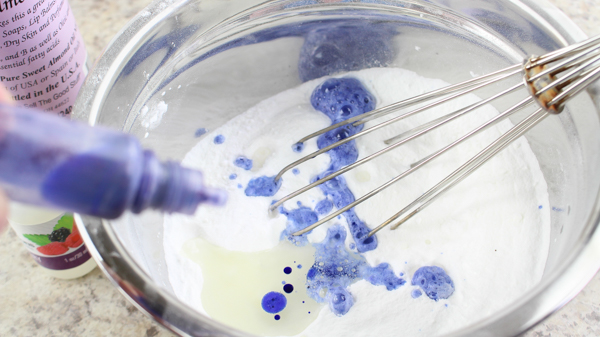 Next, drizzle in 1 tablespoon of water and stir well to combine. You want the mixture to feel like damp sand and clump in your hand when you squeeze it. If needed, add an additional tablespoon of water to get the desired consistency.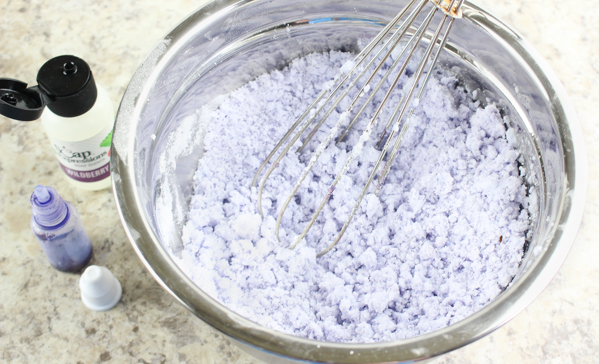 Transfer the prepared mixture to the silicone molds and press down firmly, filling about 3/4 of the way.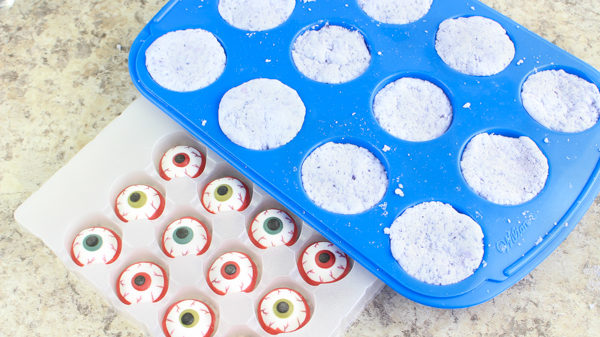 Put one zombie eyeball into the middle of each bath bomb and press down gently.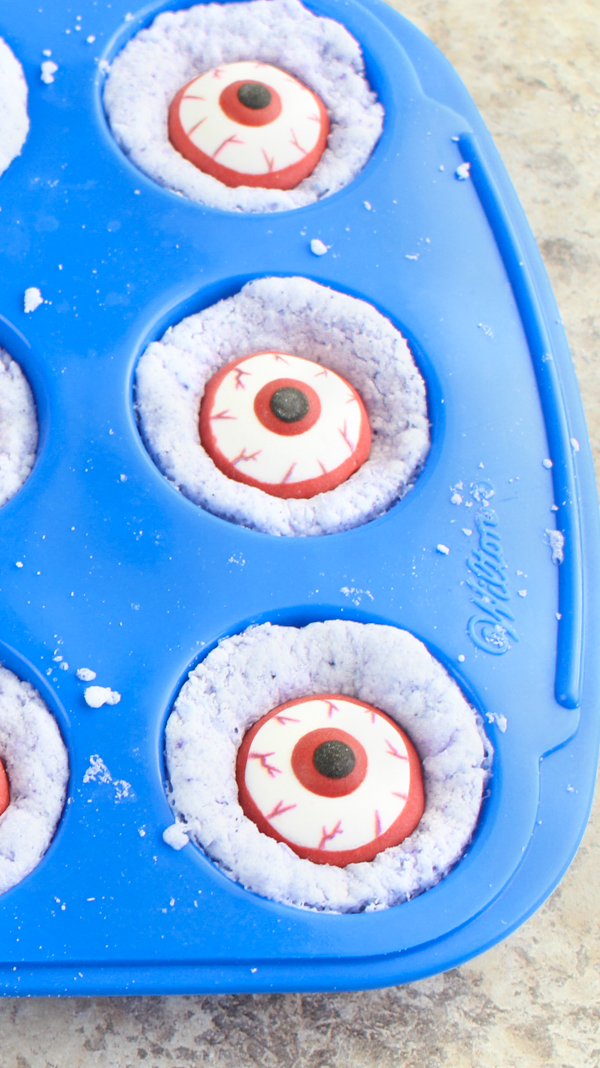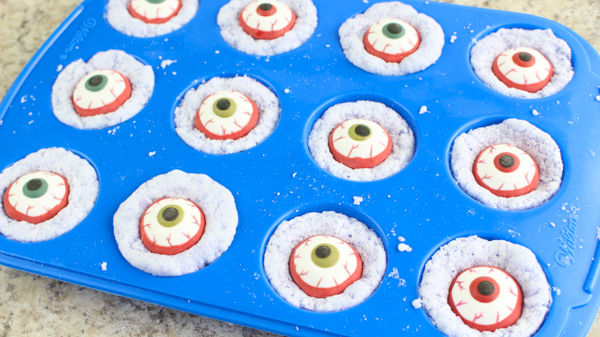 Put in a safe place and allow to air dry for 24 hours at room temperature. These Halloween Bath Bombs can be stored in an airtight container for up to 3 months.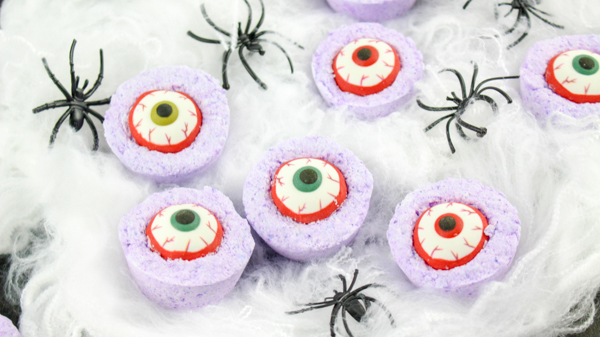 Making Halloween goodies and treats is a great way to get into making and crafting. If it doesn't turn out to be perfect, it's okay. It doesn't need to look perfect. Nothing about Halloween is perfect – well – except for all that candy – YUM!
If you like these Halloween Bath Bombs be sure to pin them to your Halloween Pinterest board so that you can come back and make them when you have time.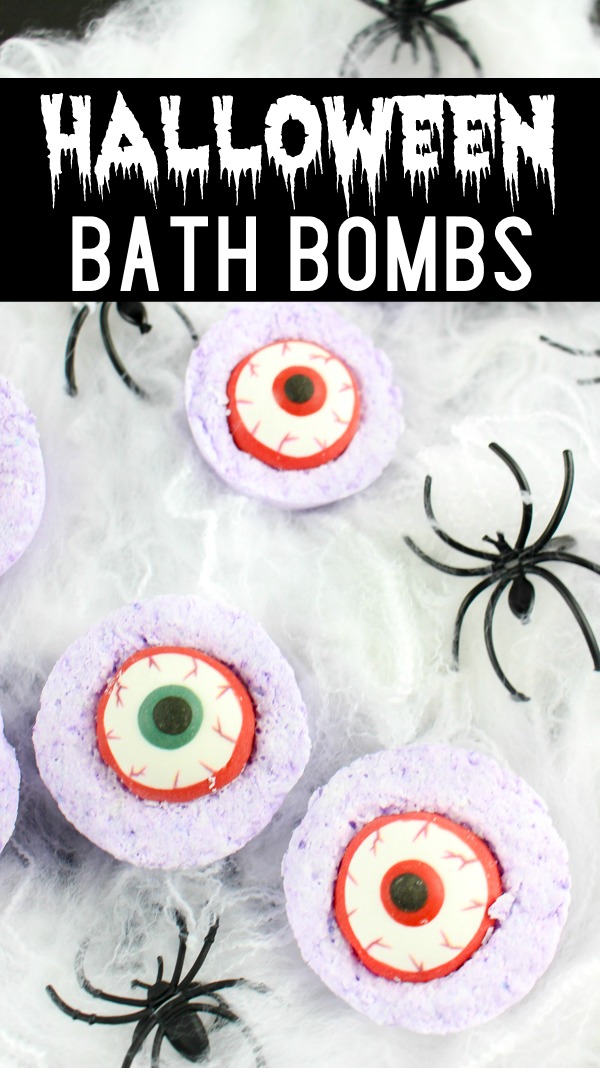 Like these Halloween Bath Bombs? Then you might like these Halloween goodies, too: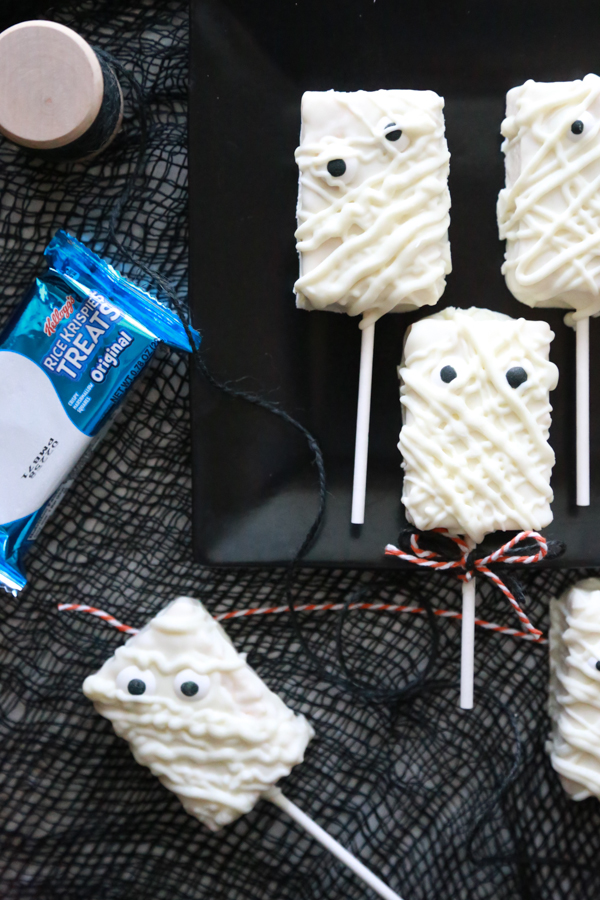 Halloween Tic Tac Toe Printable