This St. Patrick's Day challenge your friends and family to fun game of St. Patrick's Tic Tac Toe with these free Tic Tac Toe printables.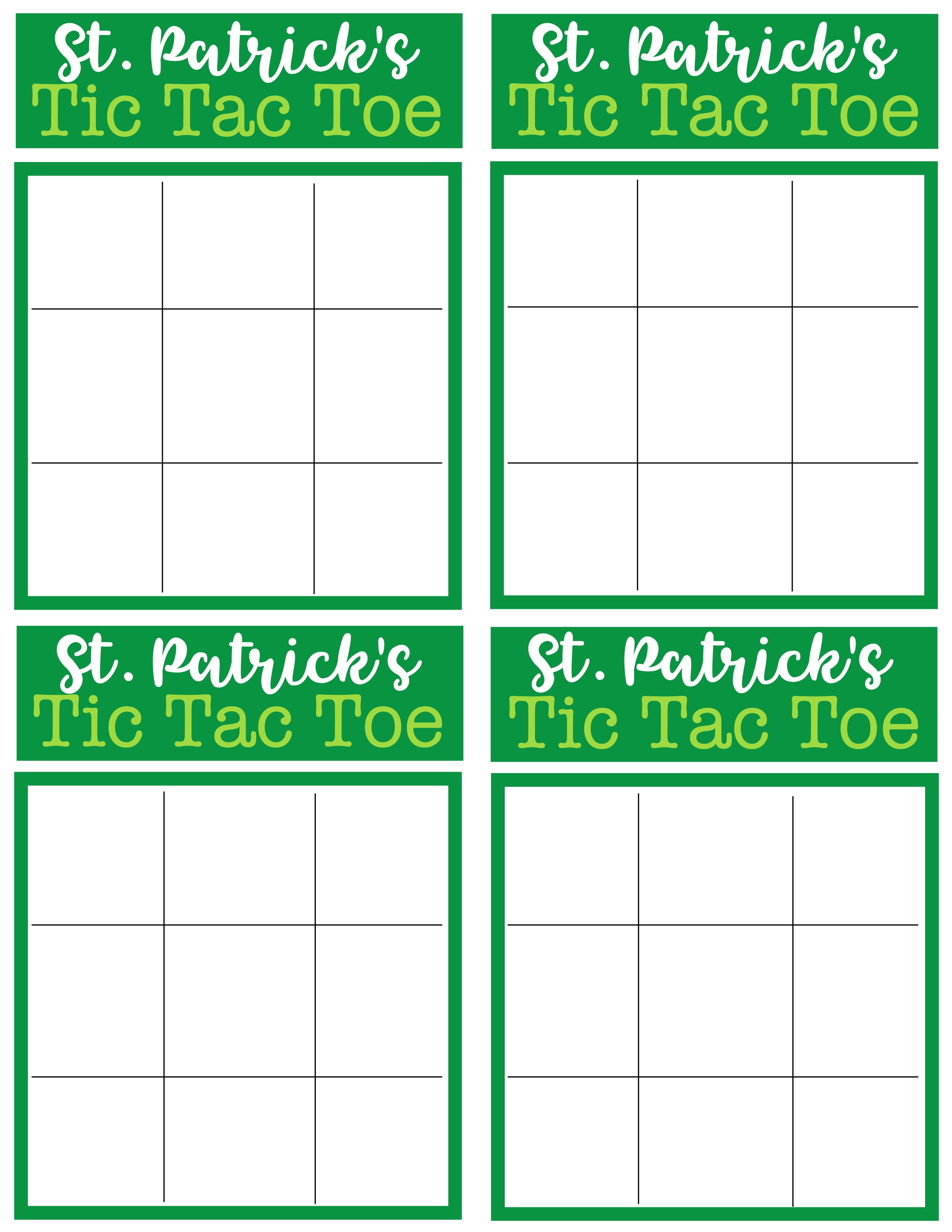 My Tic Tac Toe printables are pretty popular so I wanted to go ahead and make one for St. Patrick's Day. I know my family loves playing Tic Tac Toe and hopefully yours does, too. These free printables can provide hours of family-friendly fun for the entire family.
St. Patrick's Tic Tac Toe
To play St. Patrick's Tic Tac Toe you'll just need a few supplies that you might already have on hand.
Materials:
small candy pieces (wrapped Rolo's, green M&M's, Hershey Kisses, etc.)
printer
scissors or paper cutter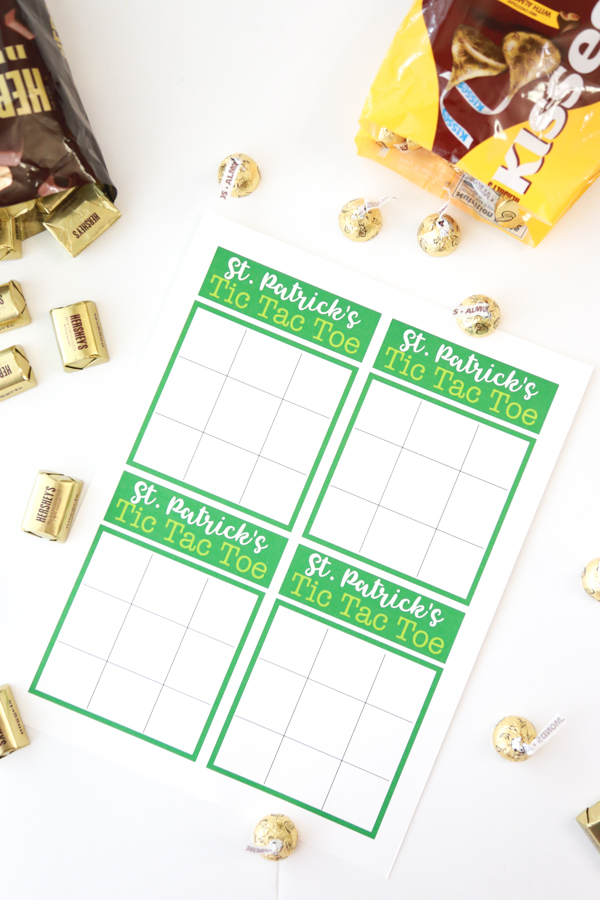 Instructions:
Print the free St. Patrick's Day printable and cut it into four separate playing cards. Use the candy pieces or whatever you've chosen to use in place of the traditional Xs and Os on your playing card.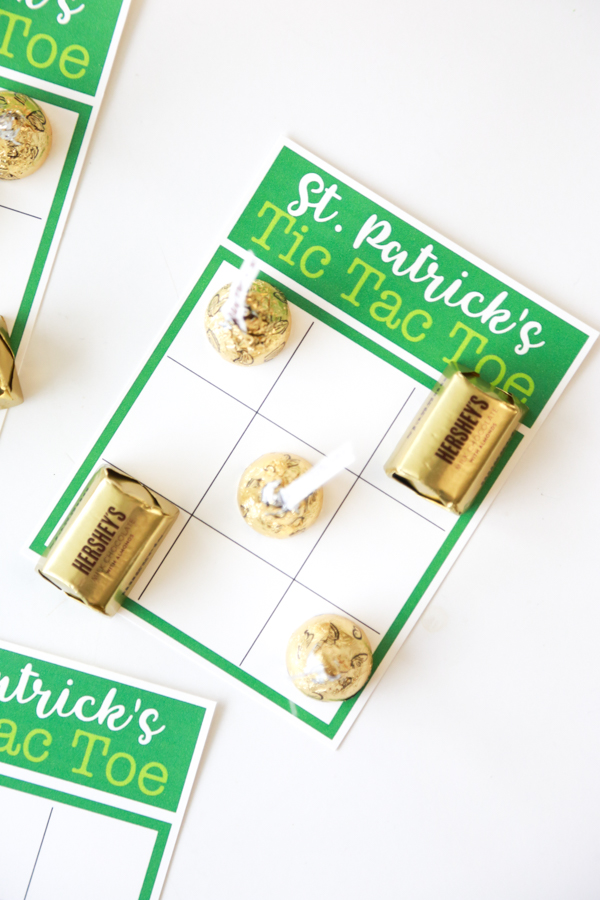 Each player needs five candy pieces in the same color. One player gets five of the same color, and the other player gets five of a different color. Play Tic Tac Toe like you would normally play. At the end of the game, the winner gets all the candy pieces. If you want to keep playing, each player clears the board of their candies and starts again.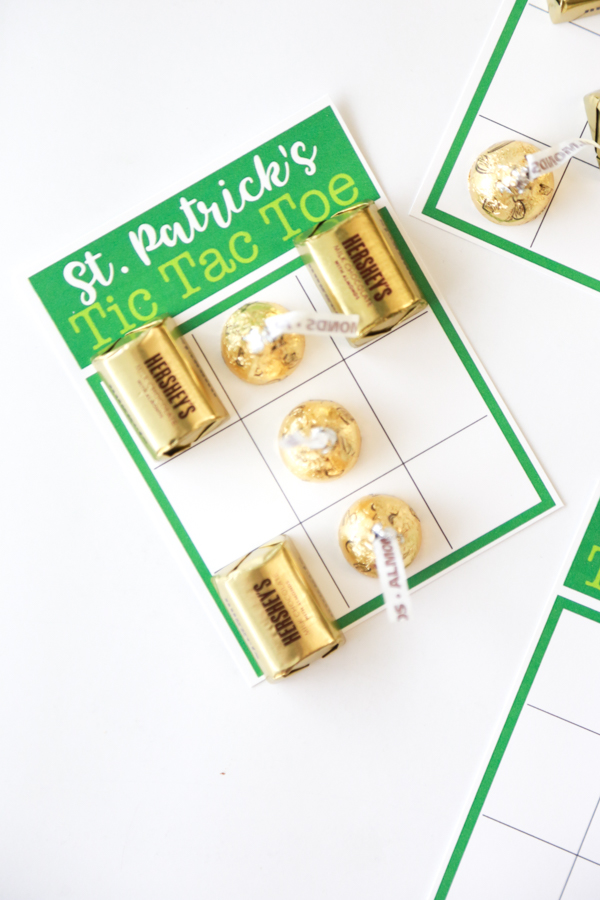 How to Play St. Patrick's Tic Tac Toe
Since I've already created this St. Patrick's Day Tic Tac Toe printable for you, all you need to do to enjoy a game of St. Patrick's Tic Tac Toe is print out the FREE Tic Tac Toe cards using your printer. If you want, you can also laminate the cards to make them last longer. If you want to laminate and don't have a laminator yet, I recommend the Fellowes Saturn 3i 125. The rapid warm up and auto shut off make it the best option for busy moms like us. It's just one less thing we have to remember to turn off.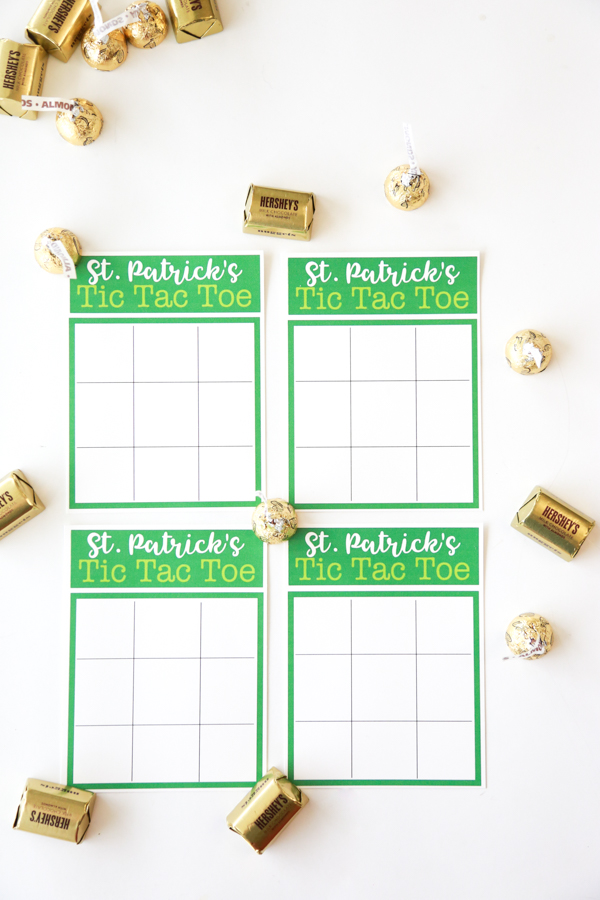 After printing the St. Patrick's Day Tic Tac Toe cards, cut them into four cards using scissors or paper cutter. I use my Westcott Carbo Titanium Paper Trimmer and my Westcott Titanium Non-Stick Scissors. When working with printables and other various crafts, I've found the Westcott brand to be reliable and very affordable. And since I'm always looking for the best deal, I stick with what's cheap and that works!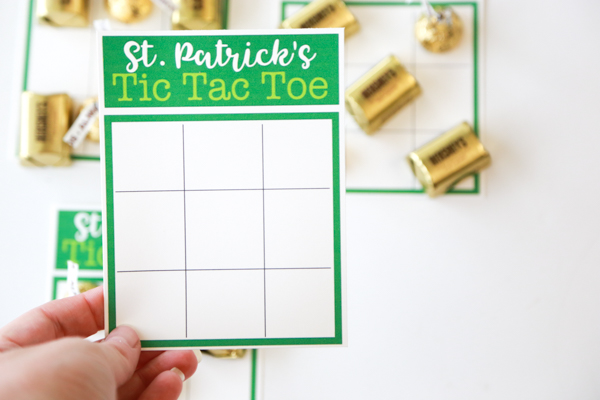 You can use candies, different-colored circles cut out of cardstock, and/or dry-erase markers (if you laminated the cards) as your Xs and Os. Whoever gets three in a row wins the game and gets to enjoy the candy.
If you like this FREE ST. PATRICK'S TIC TAC TOE PRINTABLE, please make sure to pin it to your favorite Pinterest boards!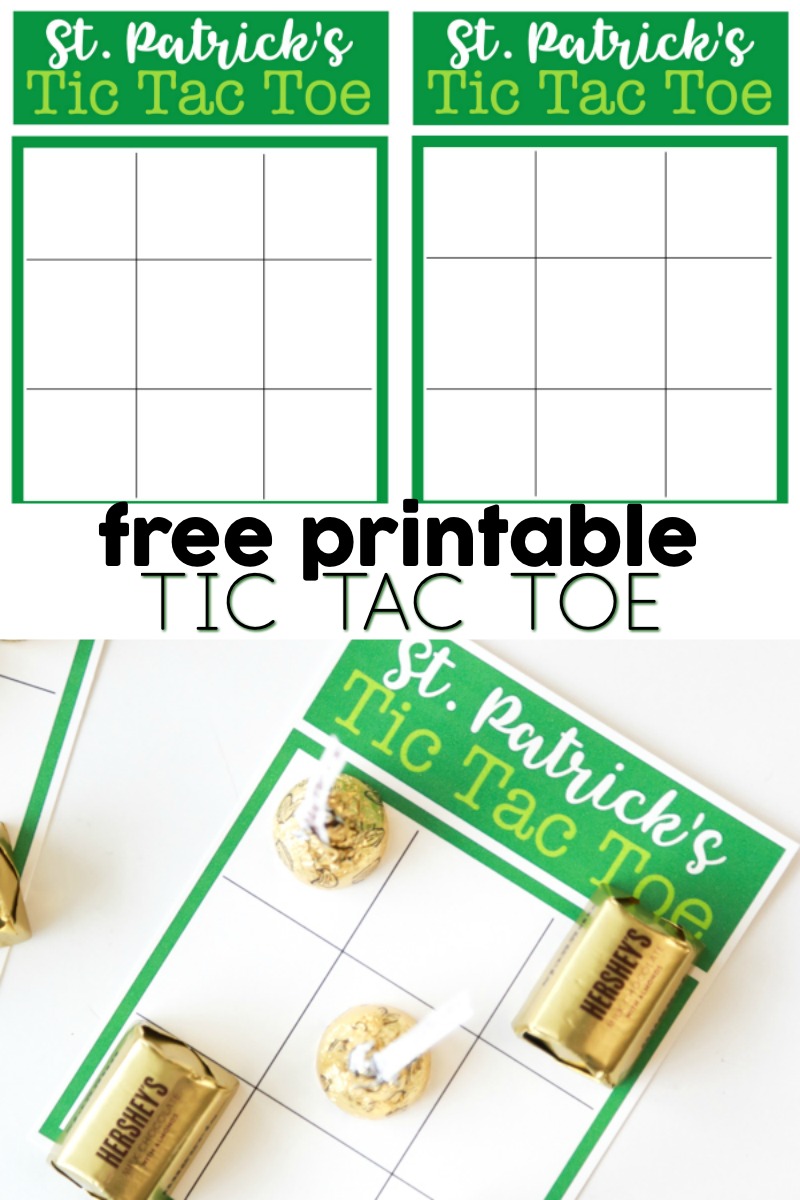 Want more St. Patrick's Day inspiration? I've got you covered:
You're One Lucky Kid Printable