It's a brand new year with another round of holidays to celebrate. I'm trying to plan ahead this year and I think I've got St. Patrick's Day covered with these You're One Lucky Kid Printables.
St. Patrick's Day isn't a day we normally celebrate very lavishly, but I do always make the kids a special surprise. Last year I made them some Edible Gold Coins.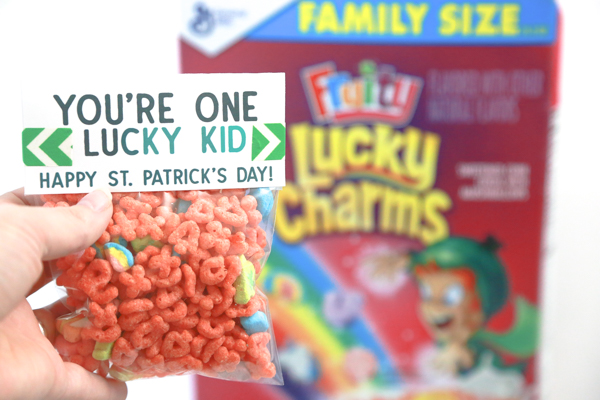 When I heard about the new Fruity Lucky Charms cereal, I thought the cereal would make a perfect ingredient for a St. Patrick's Day treat. I created this You're One Lucky Kid printable as a bag topper and I love the way it turned out.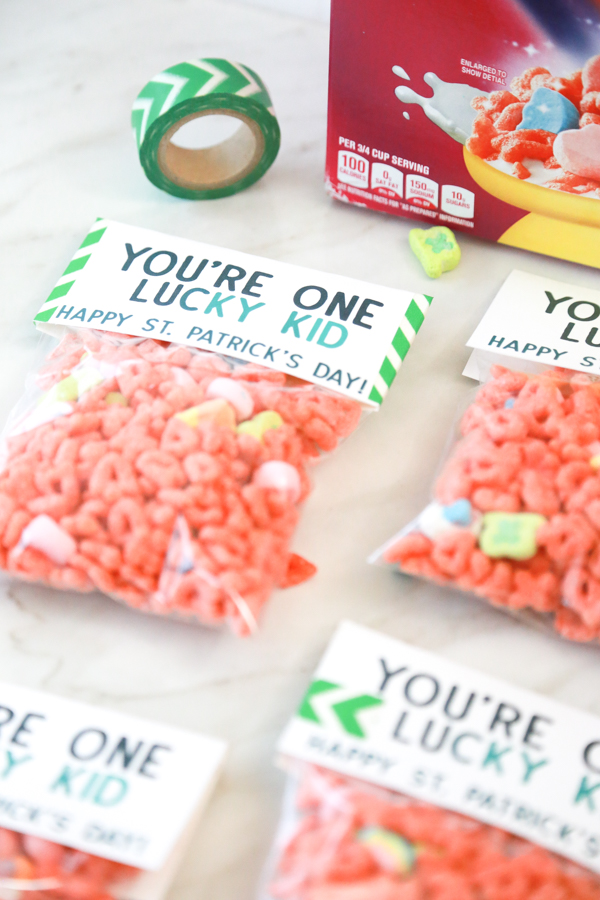 The messaging is the same on the front and back of the bag topper so it looks the same no matter what side you're looking from. The printable is also gender neutral so it's perfect for everyone.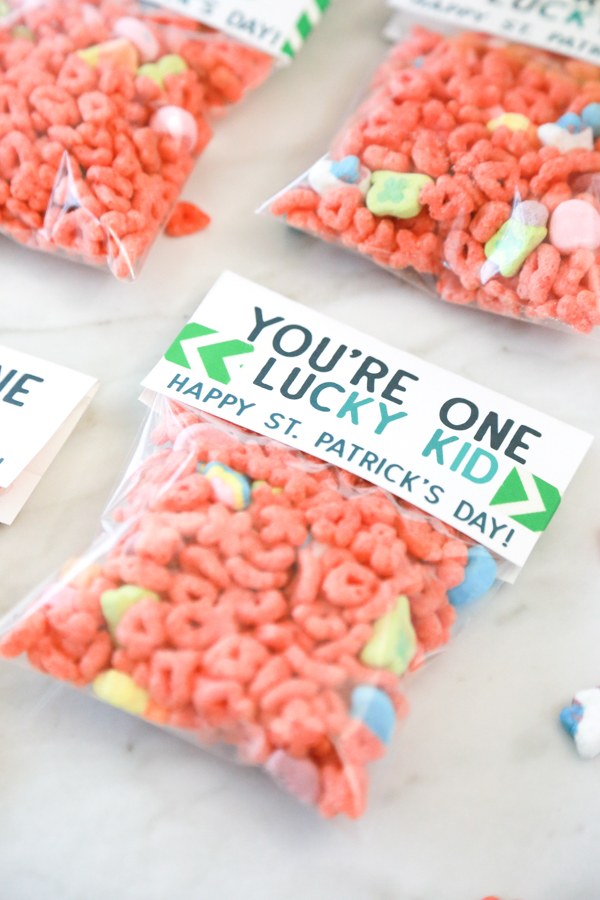 You're One Lucky Kid Printable
I don't know if it's just this new generation of children or what, but my kids love cereal with or without milk. I was never that kid – I always ate cereal with milk. But my kids can eat it straight out of the box as a snack. And when it's Lucky Charms, the marshmallows always get saved for last because they're the favorite.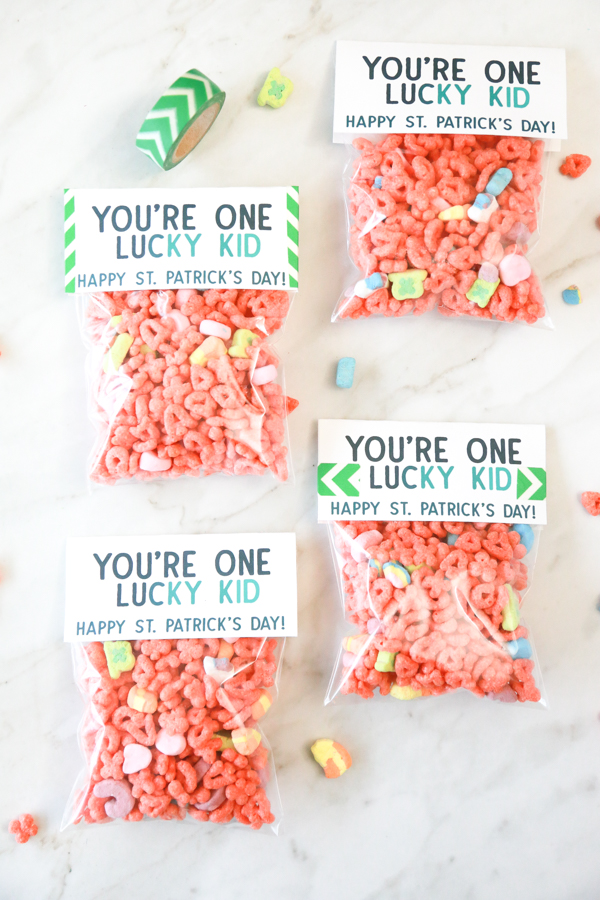 Is that just my kids or are your kids like that, too?
But even if your children don't like cereal without milk, you can still use these little St. Patrick's Day Bag Toppers for a cute surprise the morning of St. Patrick's Day.
I used the 4″ x 6″ Wilton treat bags and put a serving ( 3/4 cup) of Fruity Lucky Charms in each bag. The bags are pretty economical, too. You can get 100 of them for about $5.00. Each bag is the perfect one bowl serving size.
How to Use These St. Patrick's Day Bag Toppers
Print as many of the free St. Patrick's Day Bag Toppers as you'll need. I like using white cardstock since it holds up better, but if you don't have any regular printer paper should work. These little treats are perfect for the neighborhood kids, your child's classmates, sleepovers, etc. There are two bag toppers per page so only print half as many pages as you'll need.
Cut the St. Patrick's Day Bag Toppers with scissors or a paper cutter. I prefer the paper cutter way since it's much faster. Plus it gives me a straighter cut than what I can do with a pair of scissors.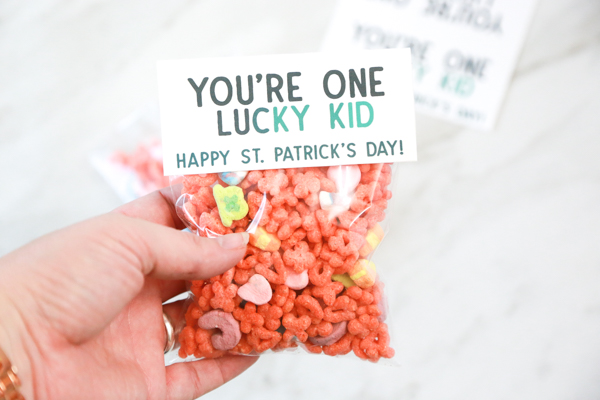 Put 3/4 cup of Fruity Lucky Charms into each of the treat bags. Fold over the top of the bag leaving room at the top of put the bag topper. Staple the bag shut.
Note: If your children are younger and might accidentally swallow the staple after opening the bag, please use tape to seal the bag shut.
To adhere the bag topper to the bag you have two easy options. The first option is to use Glue Dots on each of the 4 inside corners of the bag topper. The second option is to use washi tape to seal the edges. I personally love both ways and show both of them in the photos. Although I think I love the washi tape way a little more.
Need more St. Patrick's Day treat ideas? I've got plenty!
Save these St. Patrick's Day Bag Toppers to one of your Pinterest boards so that you'll have when you need it.